We hope you love the products we recommend! Just so you know, BuzzFeed may collect a share of sales or other compensation from the links on this page. Oh, and FYI — prices are accurate and items in stock as of time of publication.
Hey there! My name is Maitland and I am one sensitive lady.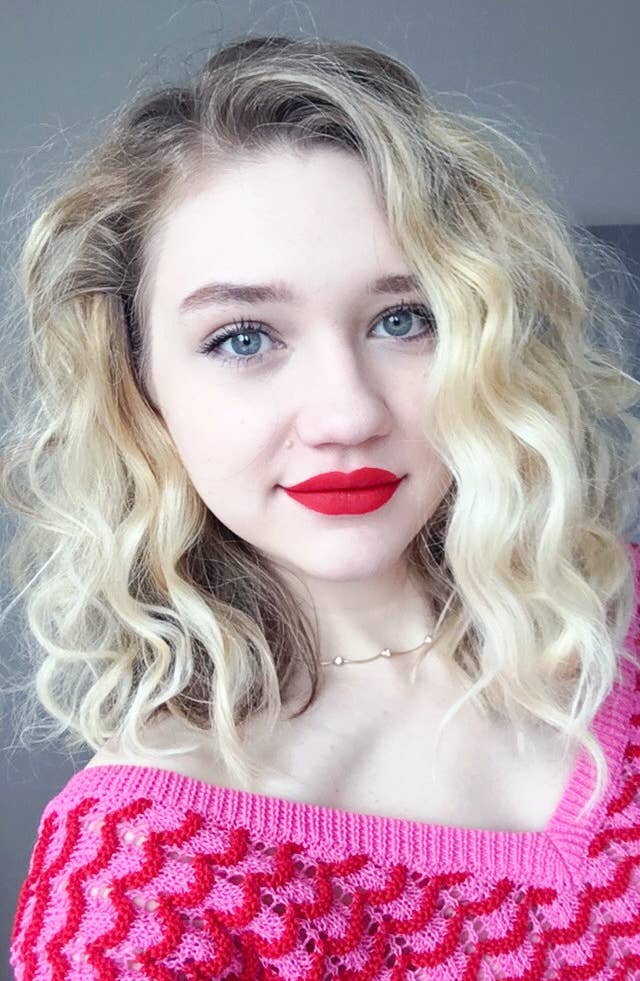 Basically between my very sensitive, acne-prone skin and large 'n' curly, frizz-prone hair, I try to live by this rule, h/t Ron Burgundy.
But in addition to that rule, I do swear by a series of products that keep it all (relatively) calm, cool, and collected...even when I personally am feeling none of these things.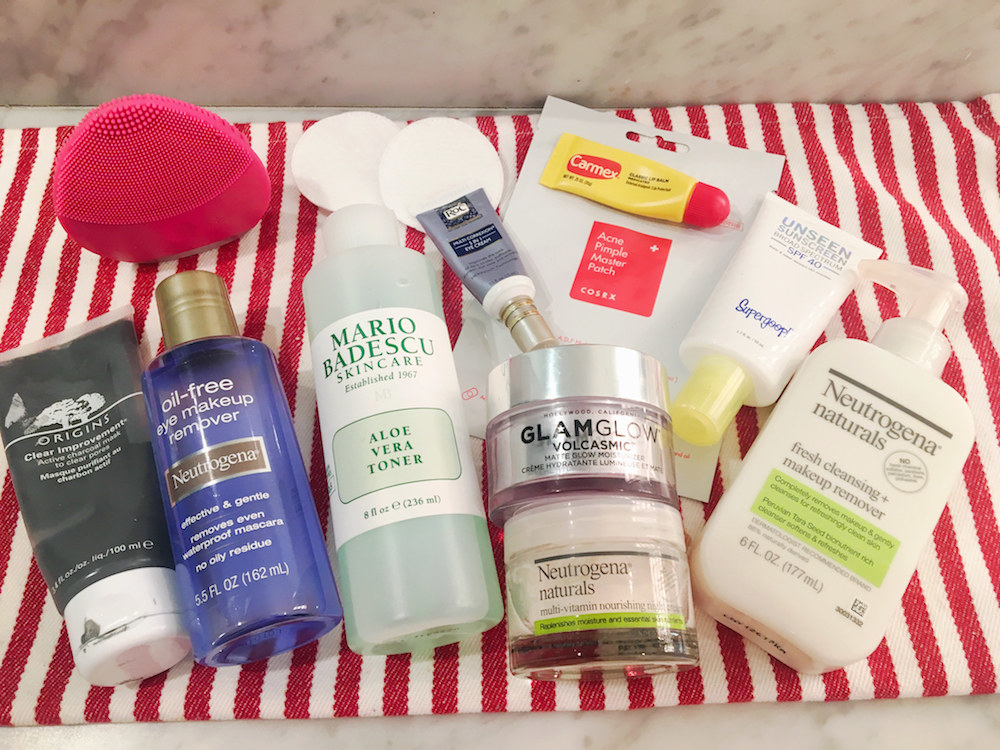 Let's start out with my nighttime routine: I *love* makeup, so my skin care process needs to ensure that every atom of cosmetic product is removed from my skin before sleepytime.
Pro tip from me to you: cut your cotton rounds in half to save $$ and be a little more eco-friendly. I use one half for eye makeup remover and one half for my toner!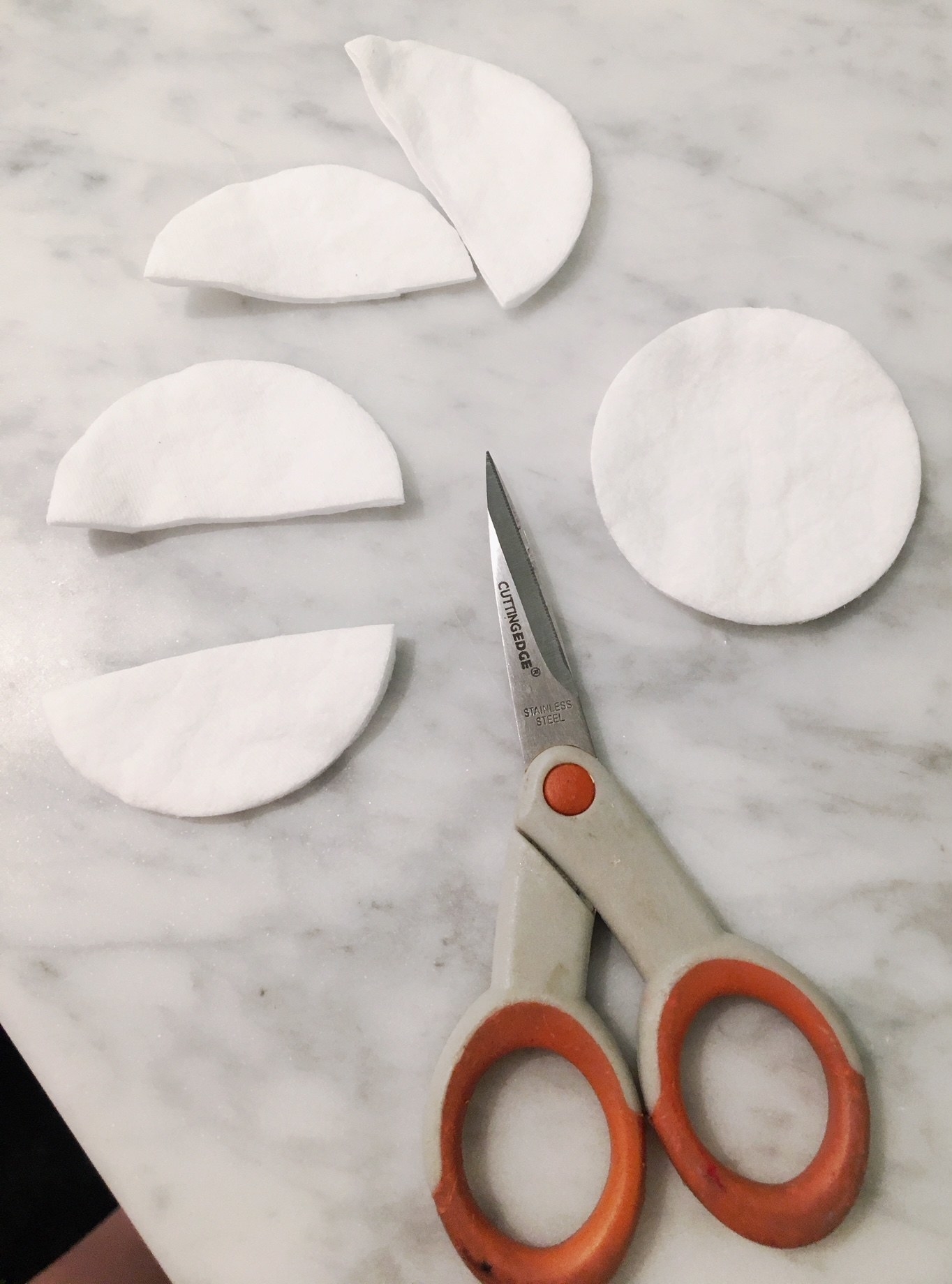 You guys, I just love this device so much.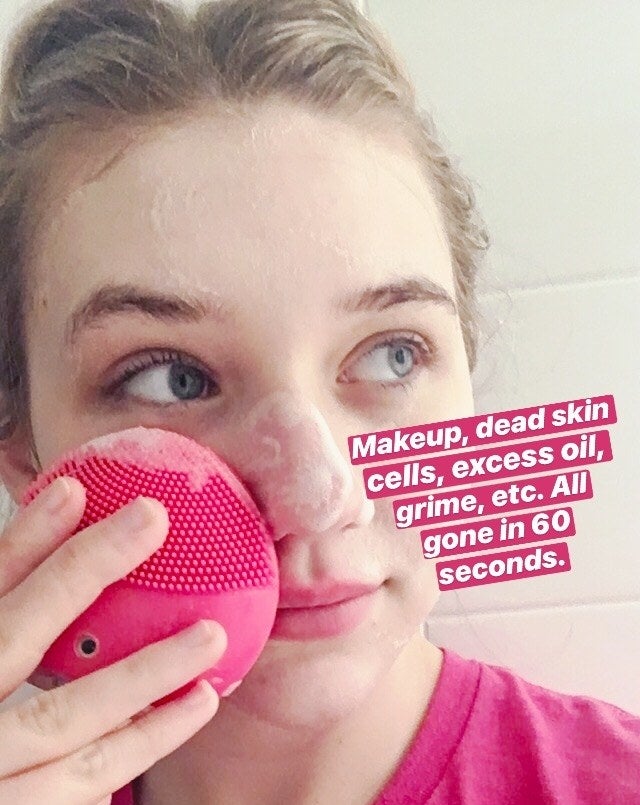 Step three: I use the other half of my cotton round to swipe on Mario Badescu's aloe vera toner, which is nice and gentle for my easily-freaked out skin.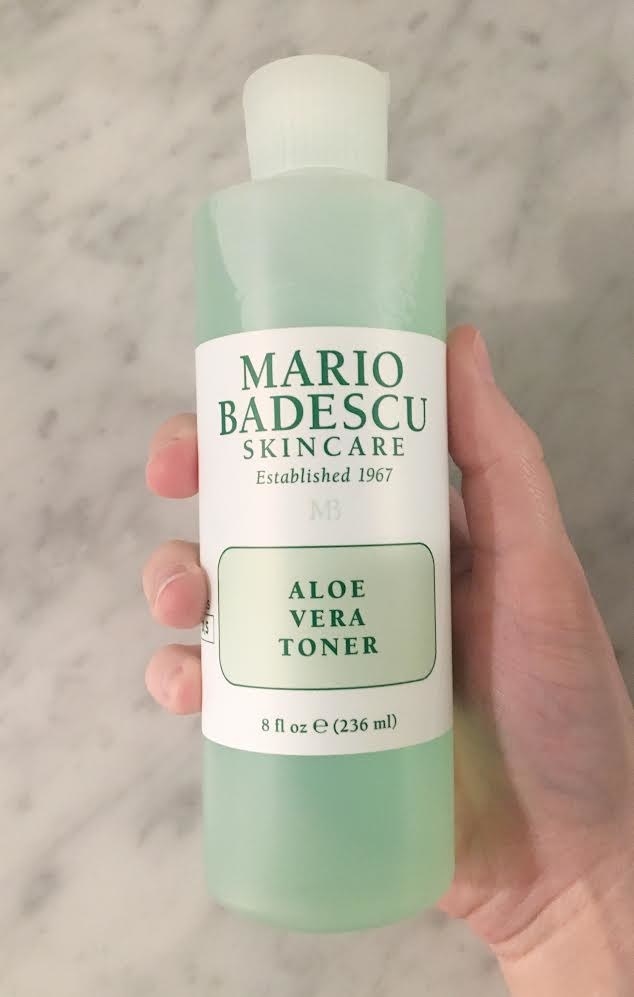 Step four: Another LOVELY consequence of my ever-present allergies is serious dark circles under my eyes. Hence patting in (use your ring finger to tap it in and protect the delicate skin) Roc's five-in-one eye cream.
Step five: Like the Lady Cassandra in Doctor Who, I then need to be moisturized. And I am all about this Neutrogena Naturals night cream. It's 97% naturally derived and packed with vitamins and antioxidants to banish rough or dull skin.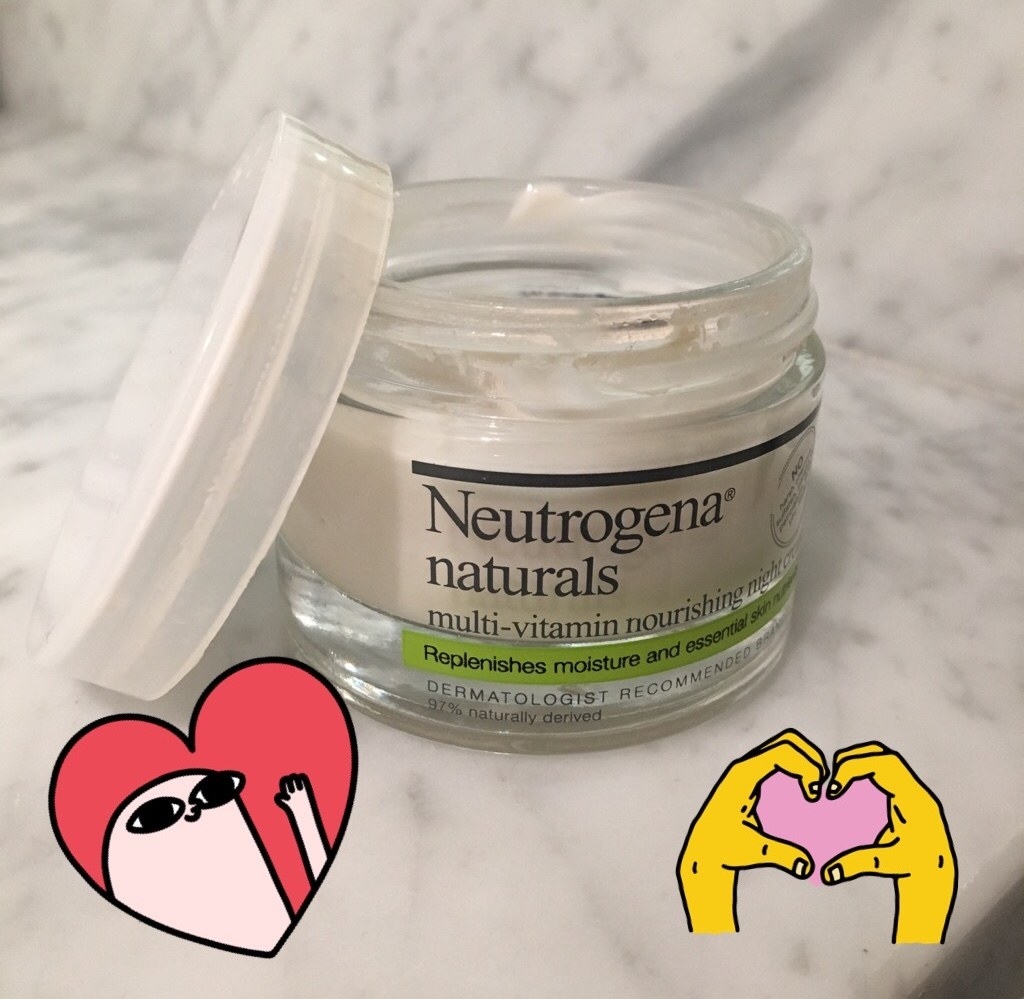 Step six: Slather on some Carmex! I wear lipstick every day, so my lips need some TLC before bed. A classic tube of the good stuff provides that while 👏 I 👏 sleep 👏!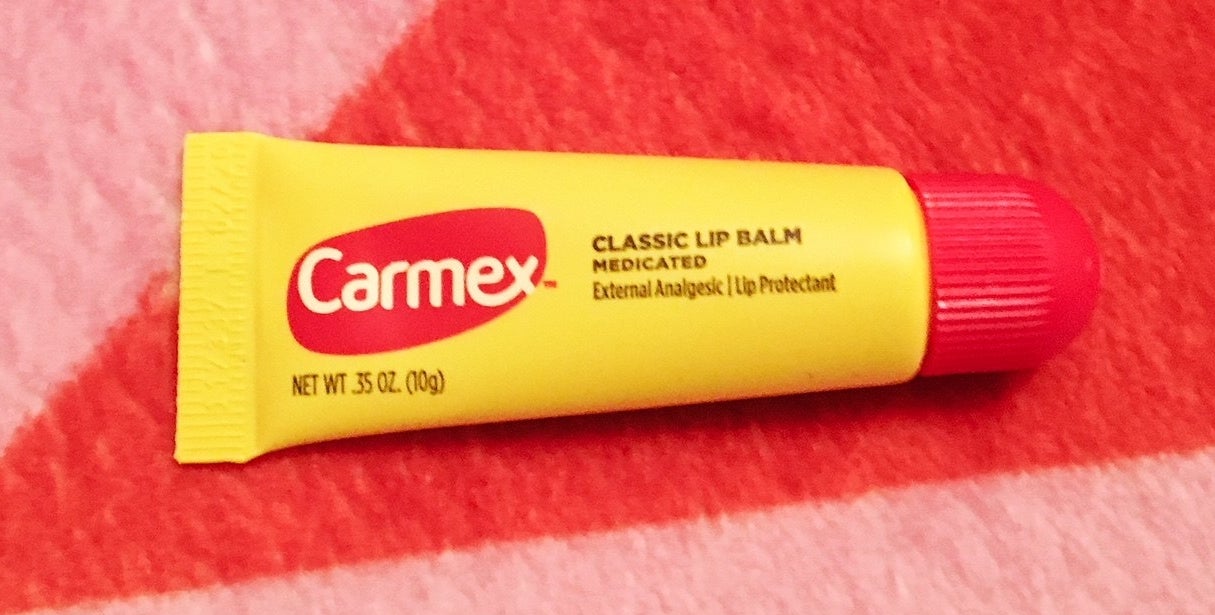 By the end of all that, I am ready to go to sleep!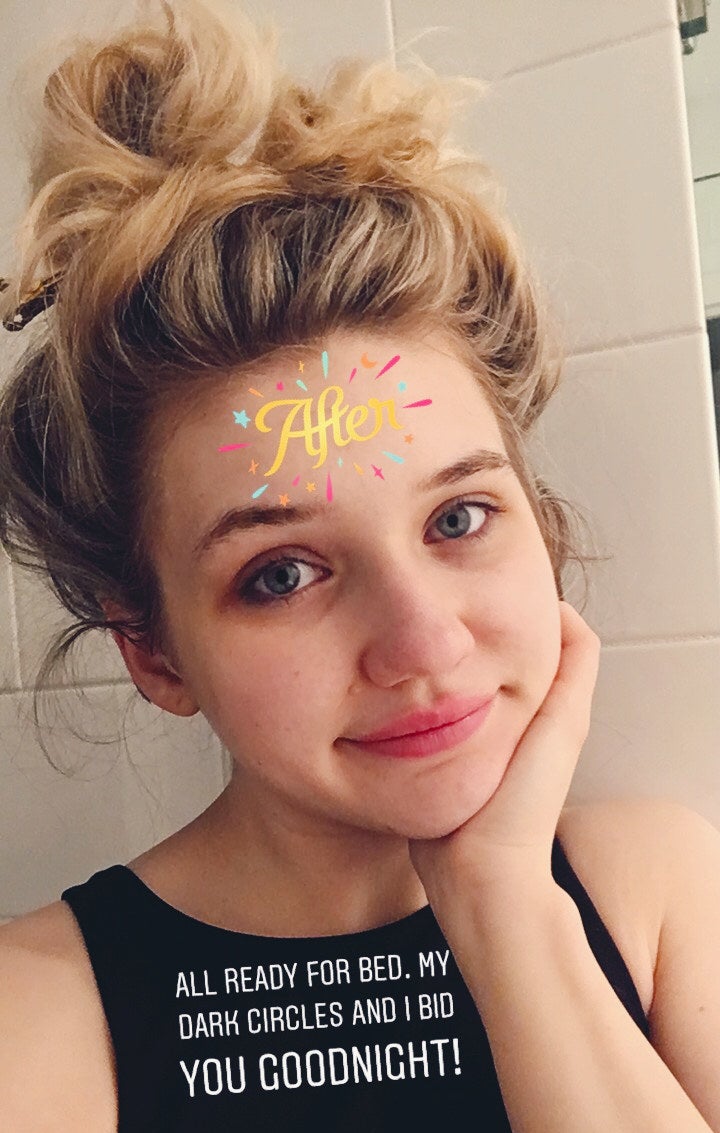 Morning routine: I am not a morning person (like, at all), so my morning routine is more pared down than my evening one, and features many of the same products:
Step one: I wash my face with a small dab of the same Neutrogena cleanser, but this time I don't use the Foreo cleansing device; just a quick splish splash with my hands.
Step two: Time to get toned; I use the same cotton rounds and toner to balance the skin and remove any residue or sebum that's appeared overnight and prep my skin for my daytime moisturizer.
Step three: Return of the eye cream. Same tapping, blah blah blah. You get the picture.
Step four: Spoiler alert: I do not use my night cream in the morning (duh!). Instead, I opt for Burt's Bees Sensitive Daily Moisturizing Cream.
Step five: SPF! SPF! SPF! SPF! This is my favorite chant. Once again: very very pale, very sensitive skin, need SPF on the daily (tbh no matter what, you need to add some SPF to your skin care routine, guys!) I dab on Supergoop's Unseen sunscreen to pack on a dose of SPF 40 before any of my makeup goes on.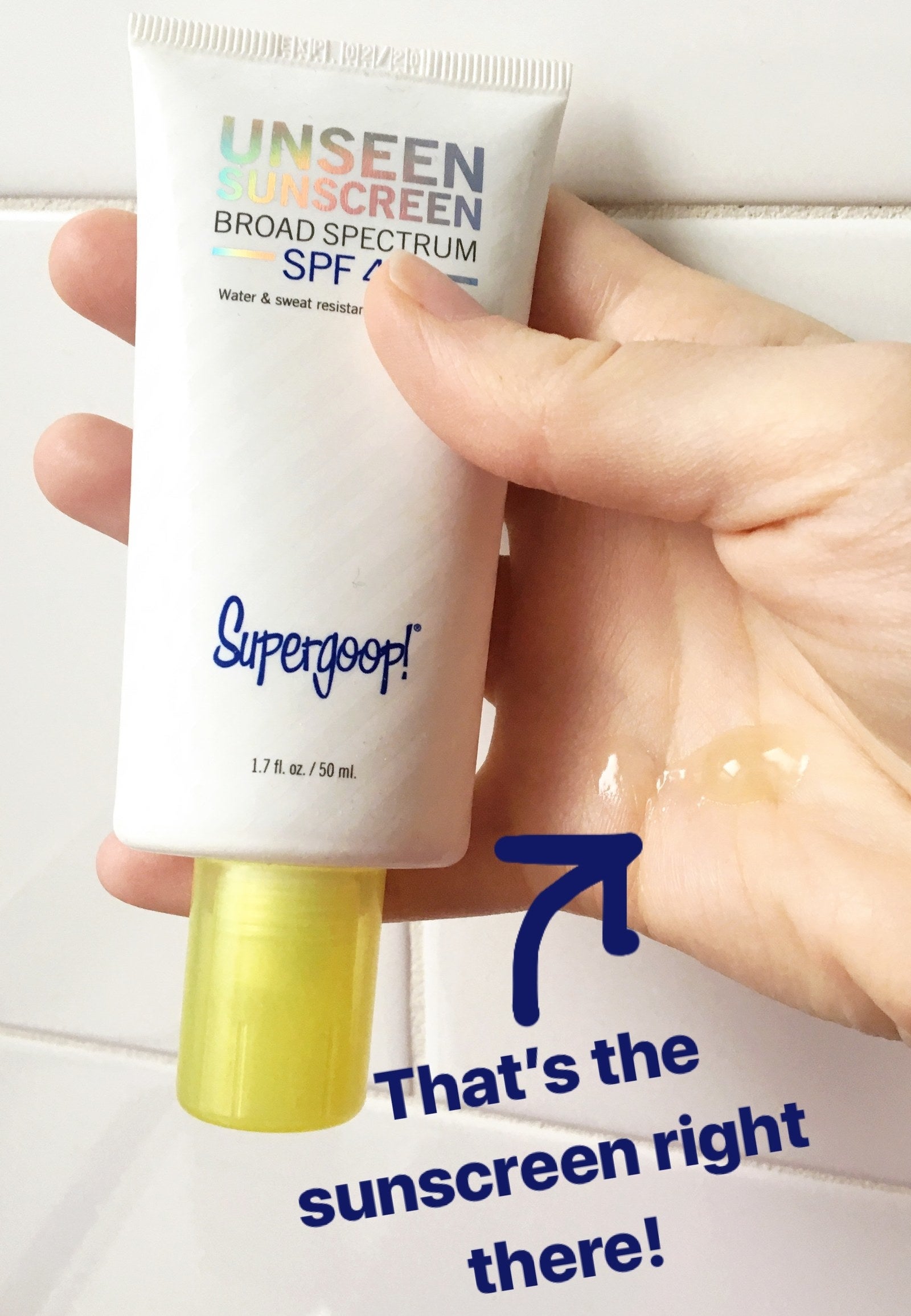 Then I'm free to go about my daily business, WITHOUT worrying about the sun's rays — AND while helping my foundation stay on lock.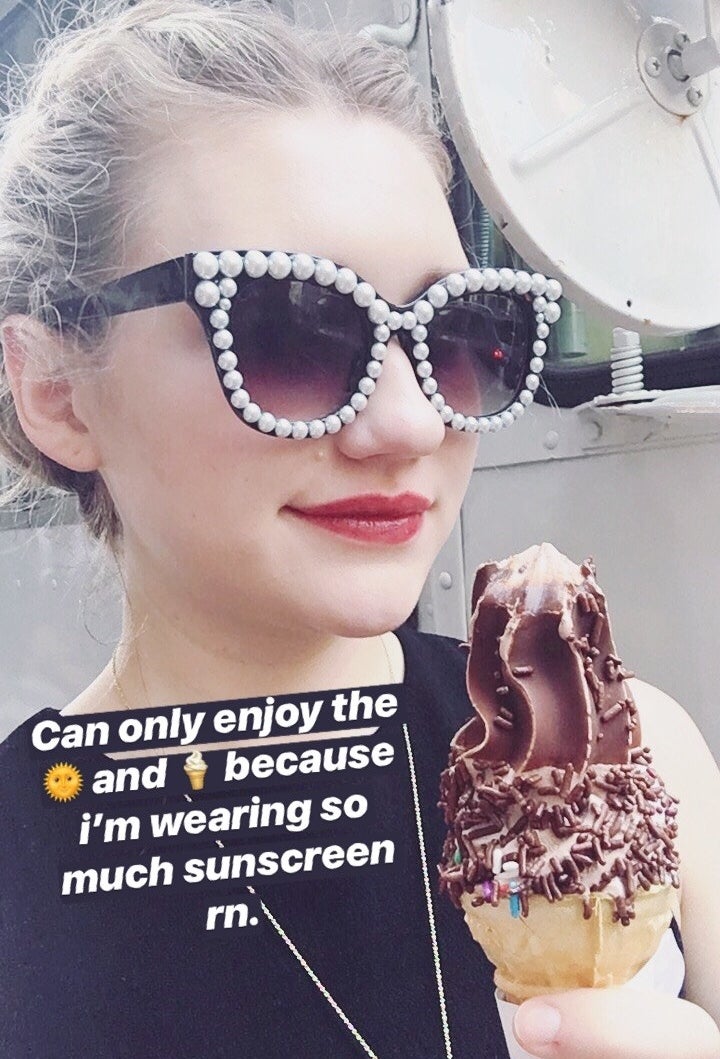 In addition to the daily routine, I use Origin's active charcoal mask about once a week, which clears out my pores, rids my skin of pollutants from the air, removes excess oil, and squashes any burgeoning pimples in their tracks.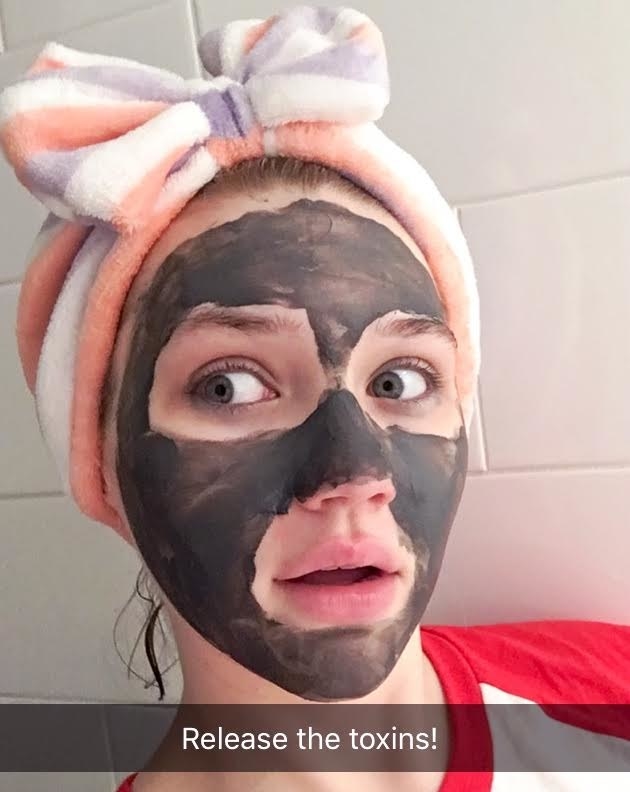 And then when ~something inevitably happens~ to throw my skin out of whack — like stepping foot onto a dry-ass airplane or being super stressed out — I keep a stash of Cosrx pimple patches handy.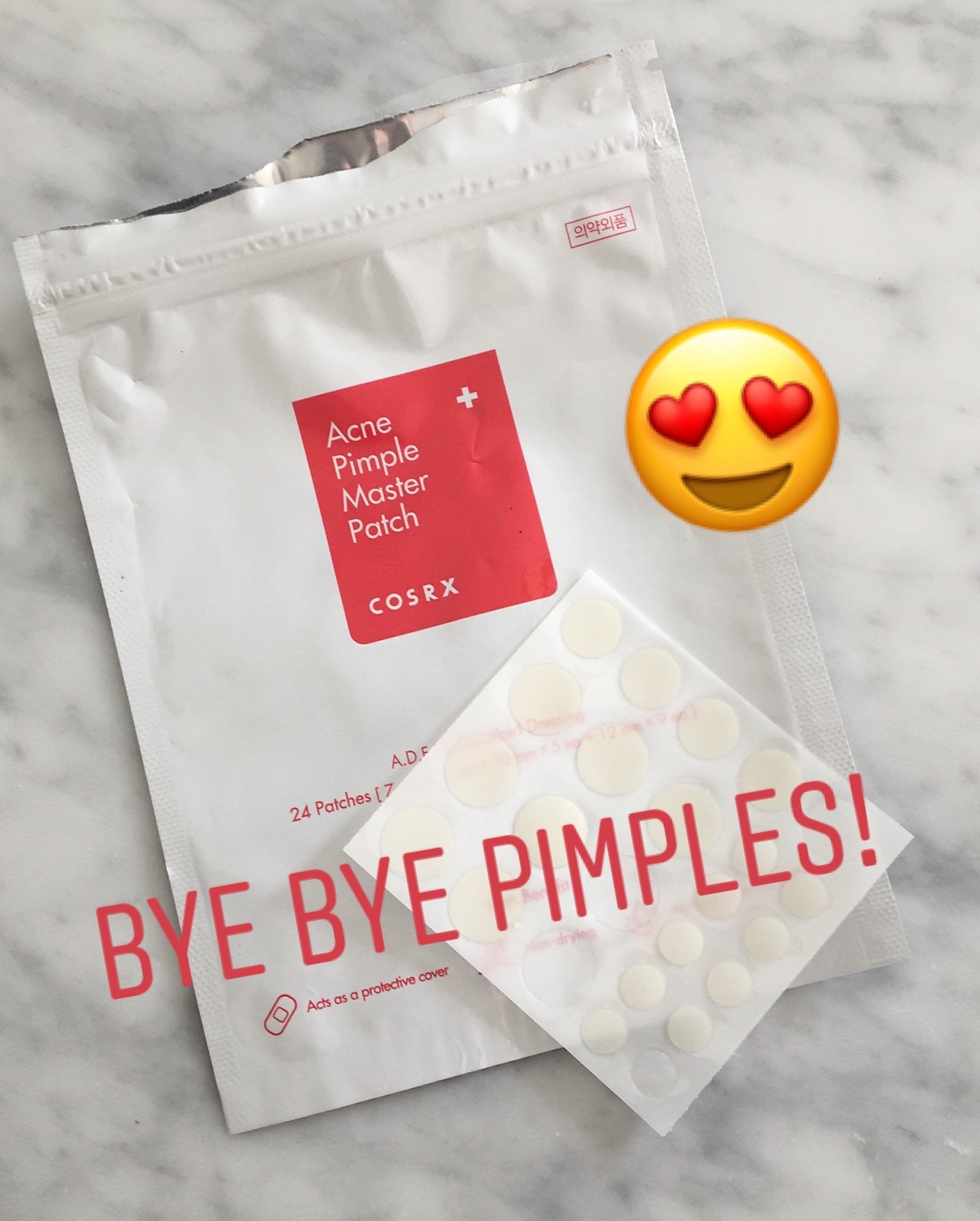 Now that I've finally found my holy grail products, my skin feels hydrated and not stripped of moisture, I break out less than ever, and I feel like a damn adult taking good care of my skin.
Buttttt when part of your job is writing about beauty products, you want to try All The Things, so LMK in the comments what you've tried or loved — or any products my fellow sensitive babes are curious about!