Travis Scott has officially broken his silence for the first time since the Astroworld tragedy that killed 10 people last month.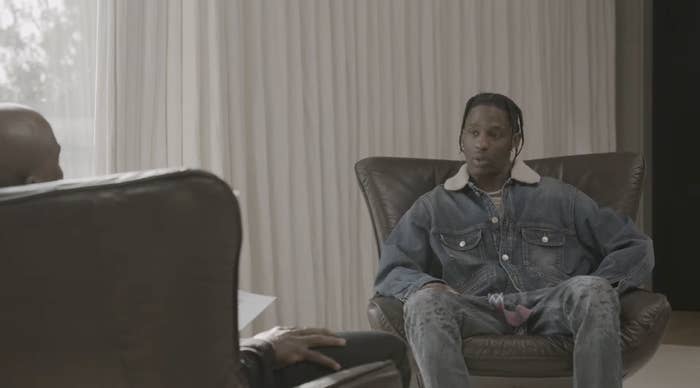 In a 51-minute interview hosted by radio personality Charlamagne Tha God, the rapper shared his thoughts about the logistics of the festival and his music, as well as offered words of support to the families of the victims.
Here are some of the biggest takeaways from the interview:

1. Scott said he did not know people had passed away until minutes before the initial press conference.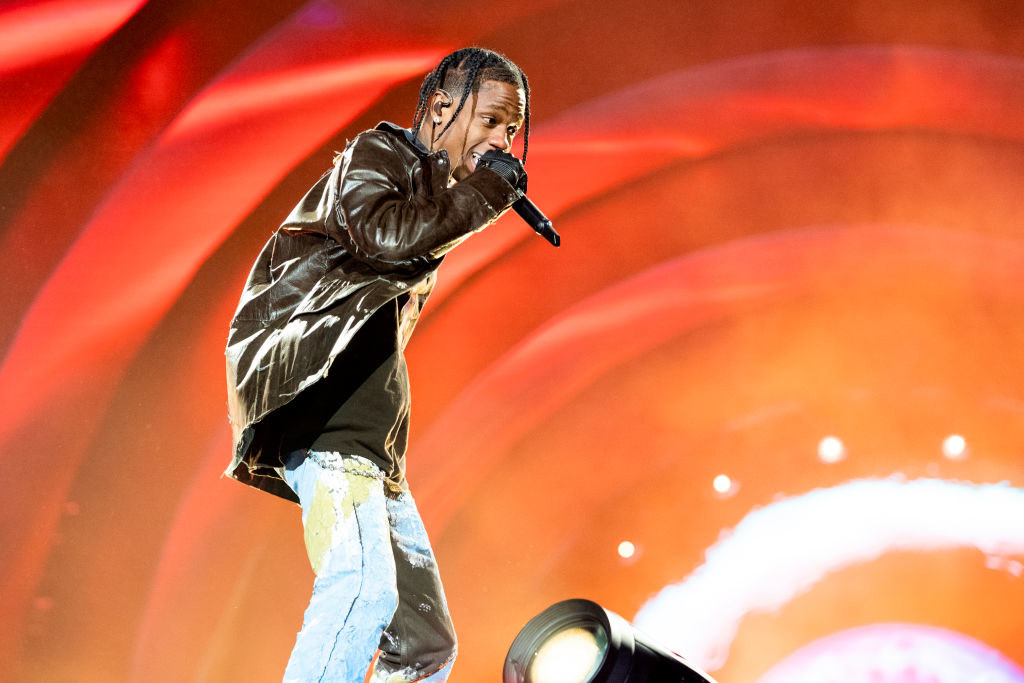 In the first five minutes of the interview, Charlamagne asked, "When did you find out things got as bad as they did?"
Scott responded, "I didn't know the exact details until minutes before the press conference. And even at that moment, you're just kinda like, 'What?'"
2. Scott said he did not hear anyone in the crowd scream "help" when he was on stage.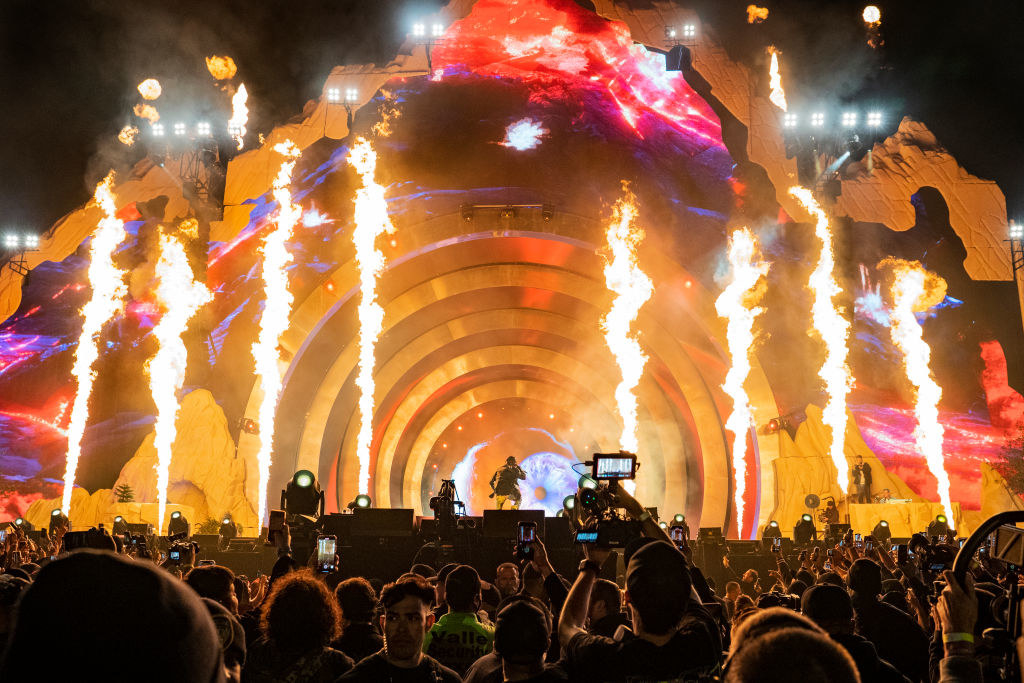 "People said they collectively heard folks screaming 'help' every time you stopped a song to get your attention. Did you hear any of those screams?" the host asked.
"Nah man," Scott said, explaining that his microphone, the music, and stage lights made it difficult for him to see or hear what was happening in the crowd while he was performing. He also said that on stage, it's hard to tell the difference between "excitement" and "danger." "Everything just kind of sounds the same. At the end of the day, you just hear music," he said.
3. He was not informed of any reports of "trampling" or "chaos" from the early afternoon.
"The police came into my trailer and he congratulated me on the event. He let me know that there was a mishap at the merch booth earlier and they shut it down, but they opened it back up. They seemed to have got it under control. He was gonna step out and told us to let him know if we needed anything. That was it."

4. Scott said he feels a sense of responsibility to "figure out what happened" and "to figure out the solution."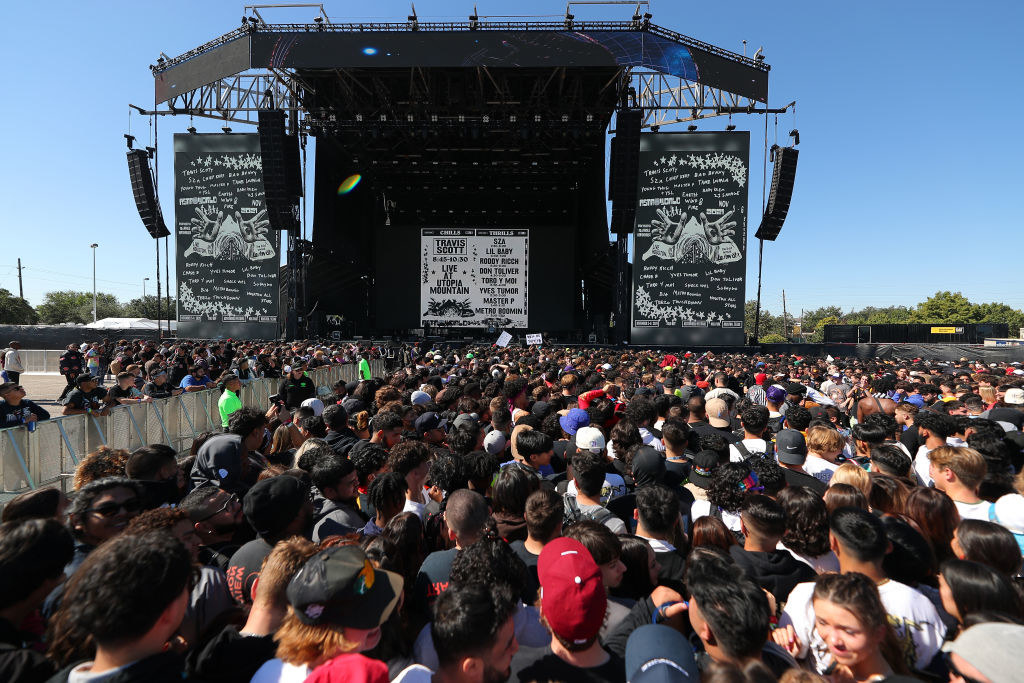 Charlamagne asked, "How much do you feel a sense of responsibility for what happened that night?"
The rapper responded, "Well, you know the fans come to the show to have a good experience. I have a responsibility to figure out what happened here, a responsibility to figure out the solution, and hopefully this takes a first step into us as artists having more insight as to what's going on."
5. When asked about the "poor planning" and "understaffing" of the event, Scott said he was involved in the "creative" side of the festival.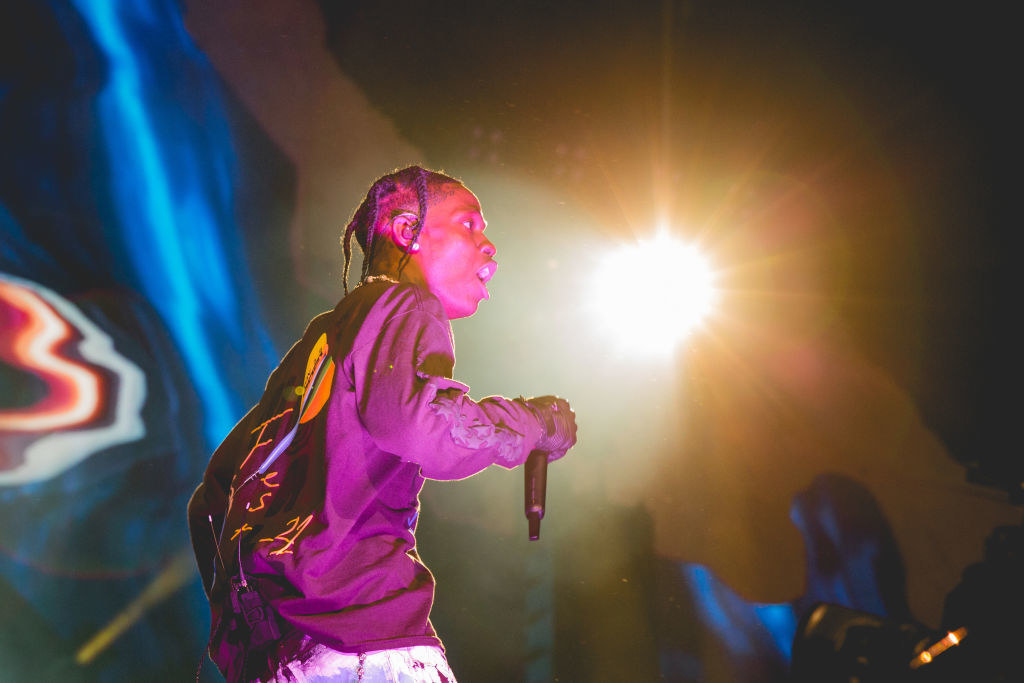 "A lot of the criticism from the tragedy is, they say, from the poor planning and understaffing of the event. As an artist, do you have any involvement in any of that?" Charlamagne asked.
"As an artist, you just do the creative. With this being my festival, I brought in artists and creatively produced it. We just trust in the professionals to make sure that people are taken care of," Scott said. "I can control what I can on the stage, and the professionals control what they can in the crowd."
6. He wants the families of the concertgoers who passed away to know that he will "always be there."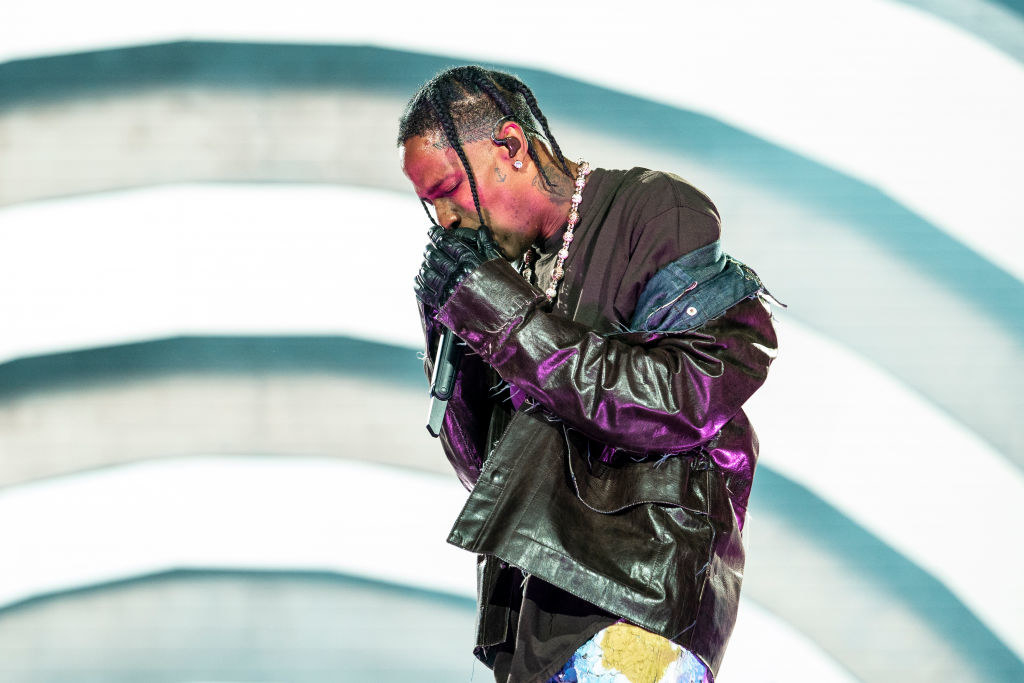 "I would say to the (families) that I'm always here. I'm in this with you guys and I love you. I'll always be there to help you guys heal through this. I understand that (the families) are grieving right now, but it's not just like a 'right now' thing, it's a 'forever' thing," he said. "I just want to always be there for them...for them to be able to just know that I'm going to fix this for the future people. I'm going to fix this problem and find a solution, and make sure that this doesn't happen in the future."

7. Scott has had private conversations with the victims' families.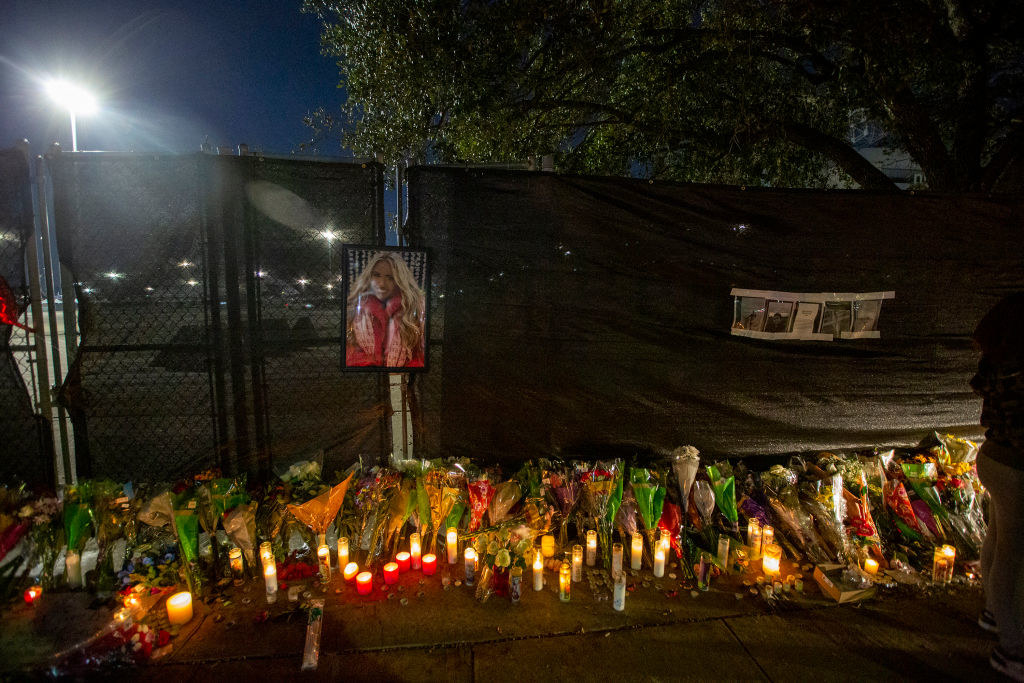 "I was able to (talk to the families of the victims), but I just want to respect the privacy of the conversation," he said. "I'm thankful (to the families) for even allowing me to have the conversation."

8. Scott explained how he felt after families rejected his offer to cover the cost of their loved ones' funerals.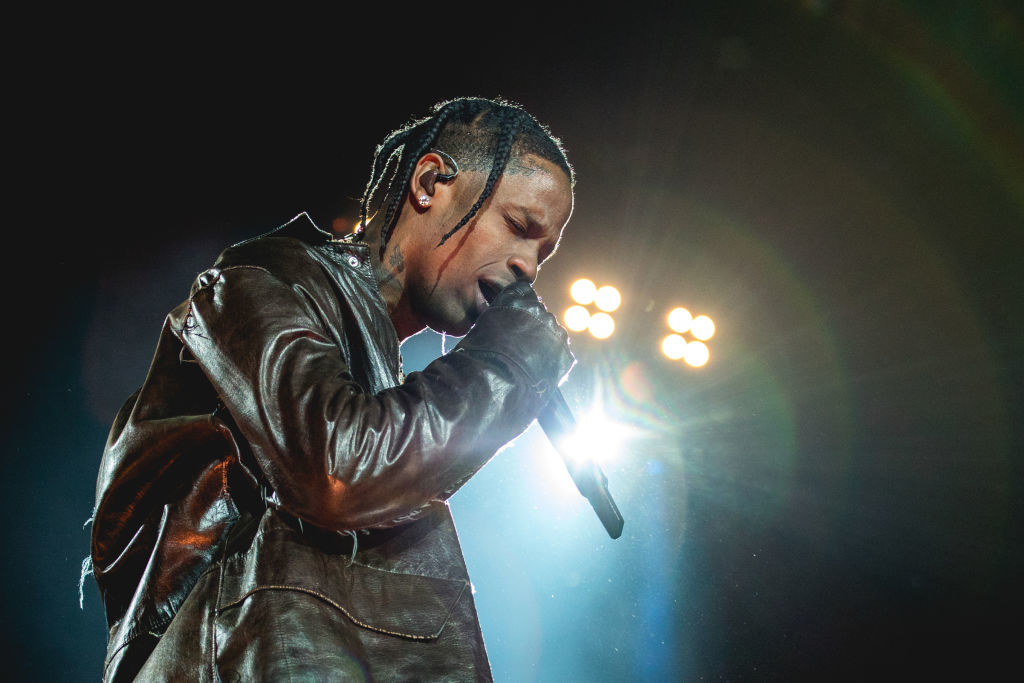 "All things are understandable and at a time they're grieving and trying to find understanding, and they want answers, it's not about that. I'm always going to be here to want to help them and I have to continue to make sure that they understand that. I just wanted to make sure that they knew that I was there for them and will continue to be there for them."

9. The rapper insisted that the "energy" of the festival was not meant to be "harmful."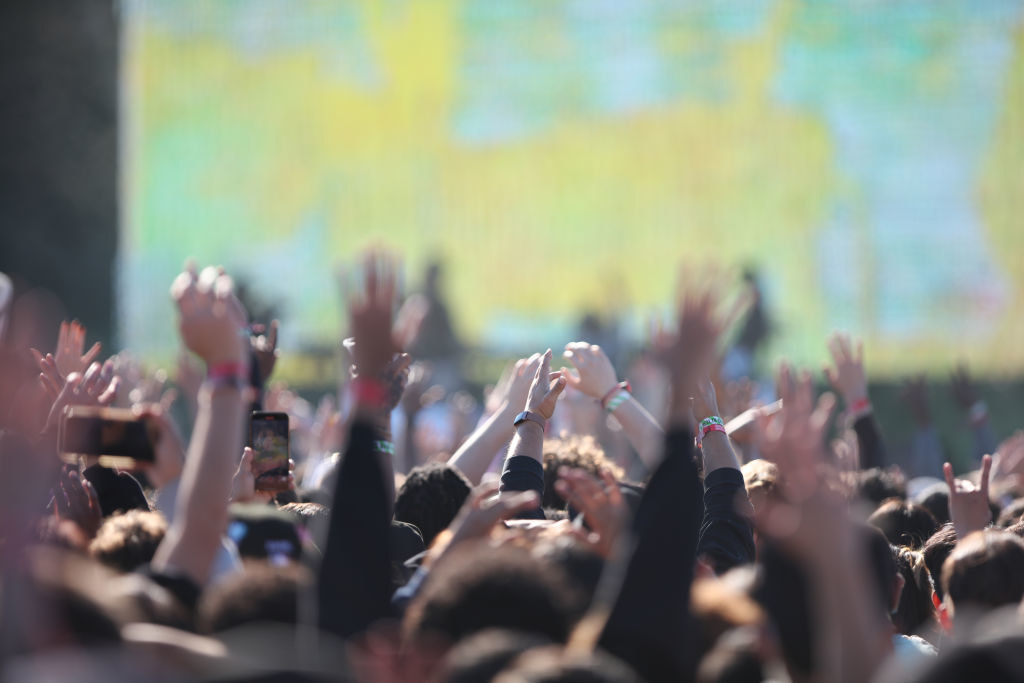 "Raging has been a part of the culture of your shows. In the past, you've encouraged the kind of energy that could have led to something like this happening. Do you think that contributed to the energy of this night?" the host asked.
"As far as the energy, it didn't feel like people showed up to be harmful. People showed up to have a good time, and something unfortunate happened, and I think we really just gotta figure out what that was."
10. He denies that the Astroworld festival was part of any "satanic" or "demonic" ritual, despite what some people are saying.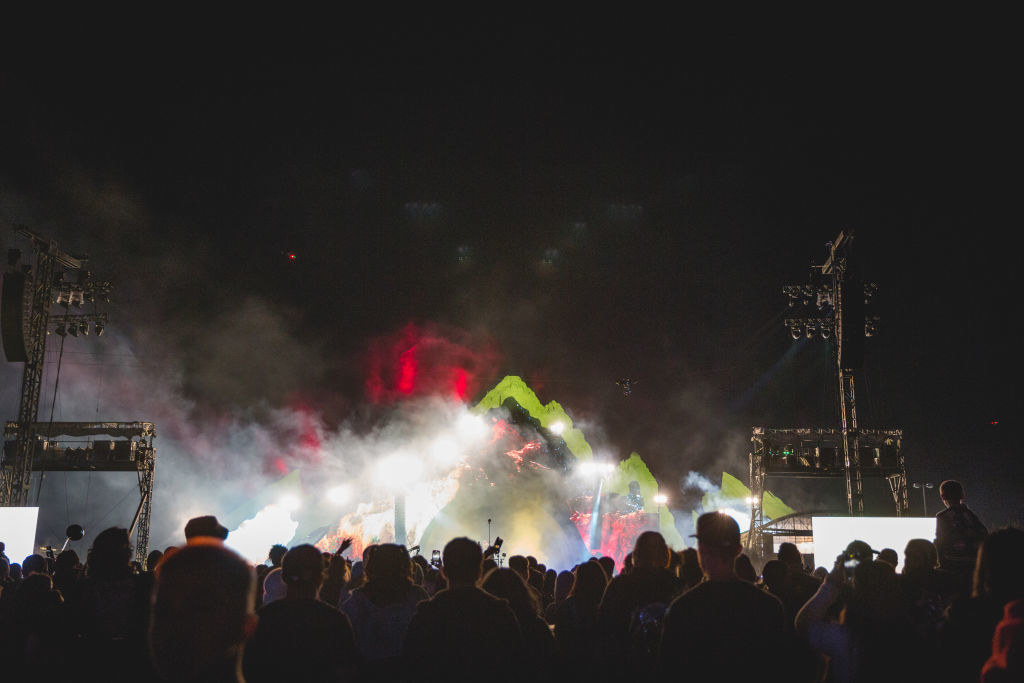 "I'm a man of God. That's that." Scott said. "There's always gonna be an outside opinion, but the ones that really believe in me and understand what I'm about and what I'm doing will know (evil) is not what I'm preaching. I'm always preaching love and understanding. I'll always preach about taking care of your loved ones."
Later, he added: "People look at the internet, they look at visuals, and they have all these theorists and people just look at visuals and they don't understand the idea of what art may be or what what you're trying to do. They're just making up their own message. Especially if you're not out yelling the message all the time."
11. Scott said he would like the victims' families to know what his true intentions were.
"If the families of the victims never forgive you, will you ever be able to forgive yourself?" Charlamagne asked.
"It's tough. It's real tough. I want them to really know that my intentions wasn't to harm their family at all, it was for them to come and have a good experience," the rapper responded. "I've always felt like I had a connection to my fans through the music, and sometimes when people don't understand artists and where we come from, there could be a disconnect. I would love for them to truly know where my heart is from. It didn't come for me to harm, this wasn't about a show. It was for them to have a good time and it's just tragic that it didn't turn out that way."