Are Men On Dating Apps OK? The Answer Is No, And Here Are 16 Screenshots To Prove It
The online dating scene seems to be, uh, an experience.
These days, it seems like the online dating scene can either be great or a complete hellscape. And if you're trying to date men, well, it's likely the latter.
3. Bumble definitely seems like an interesting place.
5. Men are just...
7. It looks like there are some real gems out there.
10. Yikes.
11. Jail.
12. Oh, yeah. Can't forget about this guy's Tinder bio. He seems like quite the gentleman.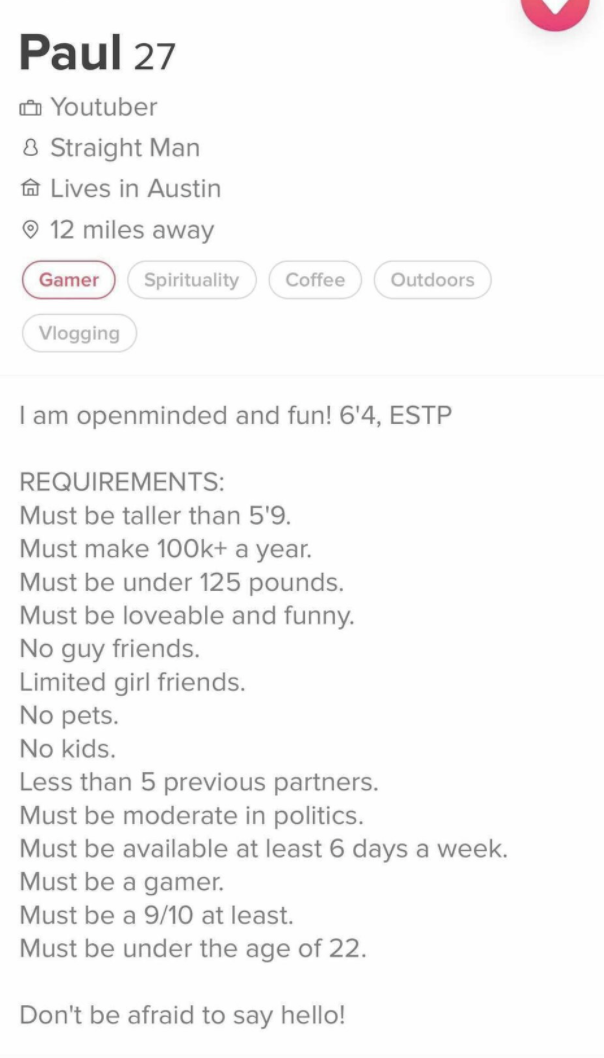 13. He'd probably be friends with this guy.
What has your experience been like on the dating apps? Tell us in the comments below!