"My #1 salad to make," she captioned the clip.
Since Bella has excellent taste in fashion, I would think that her taste buds are equally as savvy. And so, I decided to put her recipe to the test and try it for myself.
I started by gathering the ingredients — arugula, red bell pepper, avocado, Persian cucumber, lemon, Parmesan cheese, balsamic glaze, olive oil, salt, and pepper.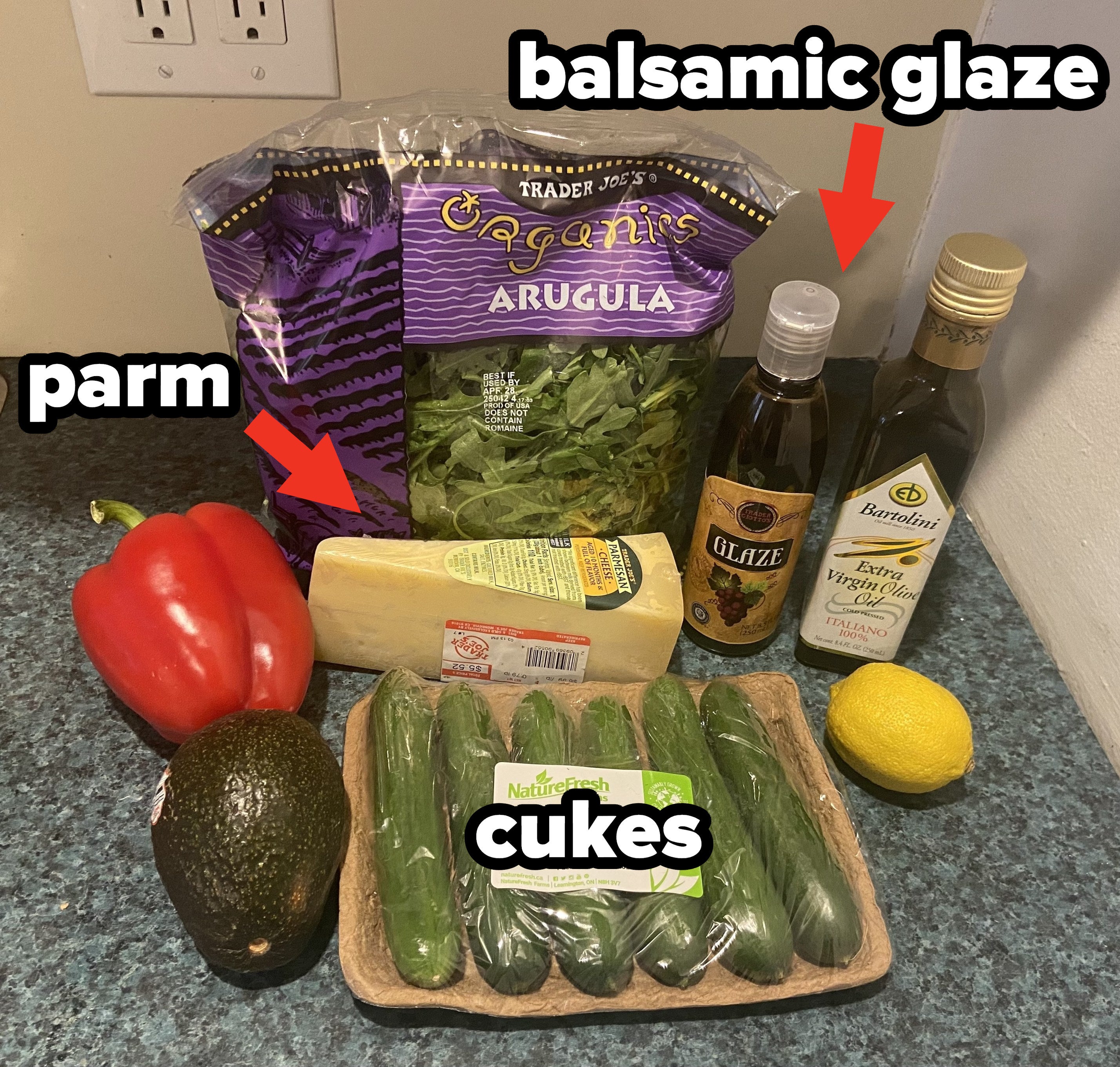 First things first, I picked out a few handfuls of arugula and put it in a large bowl.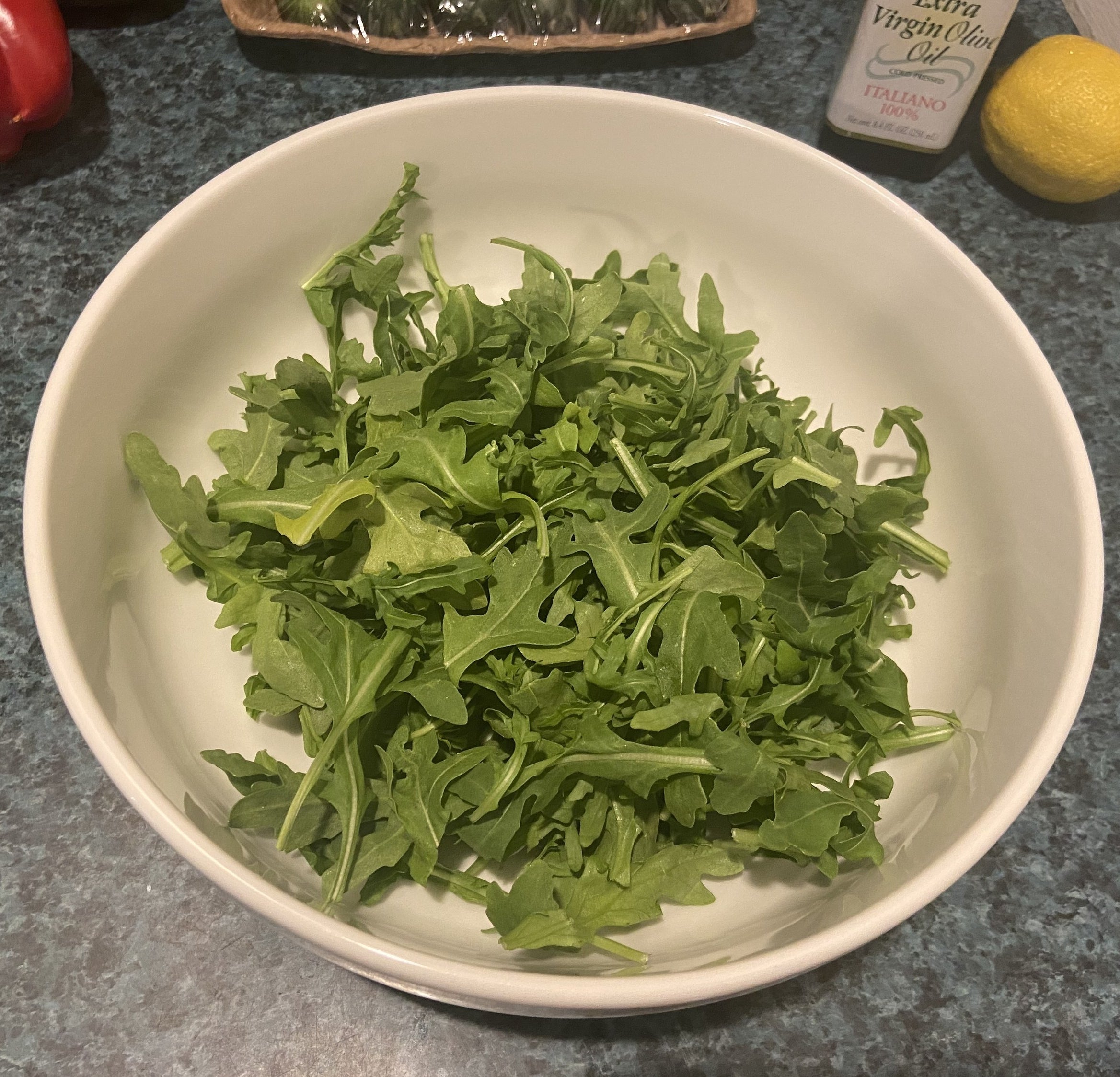 Then, copying Bella's TikTok, I sliced two cucumbers so they were nice and thin.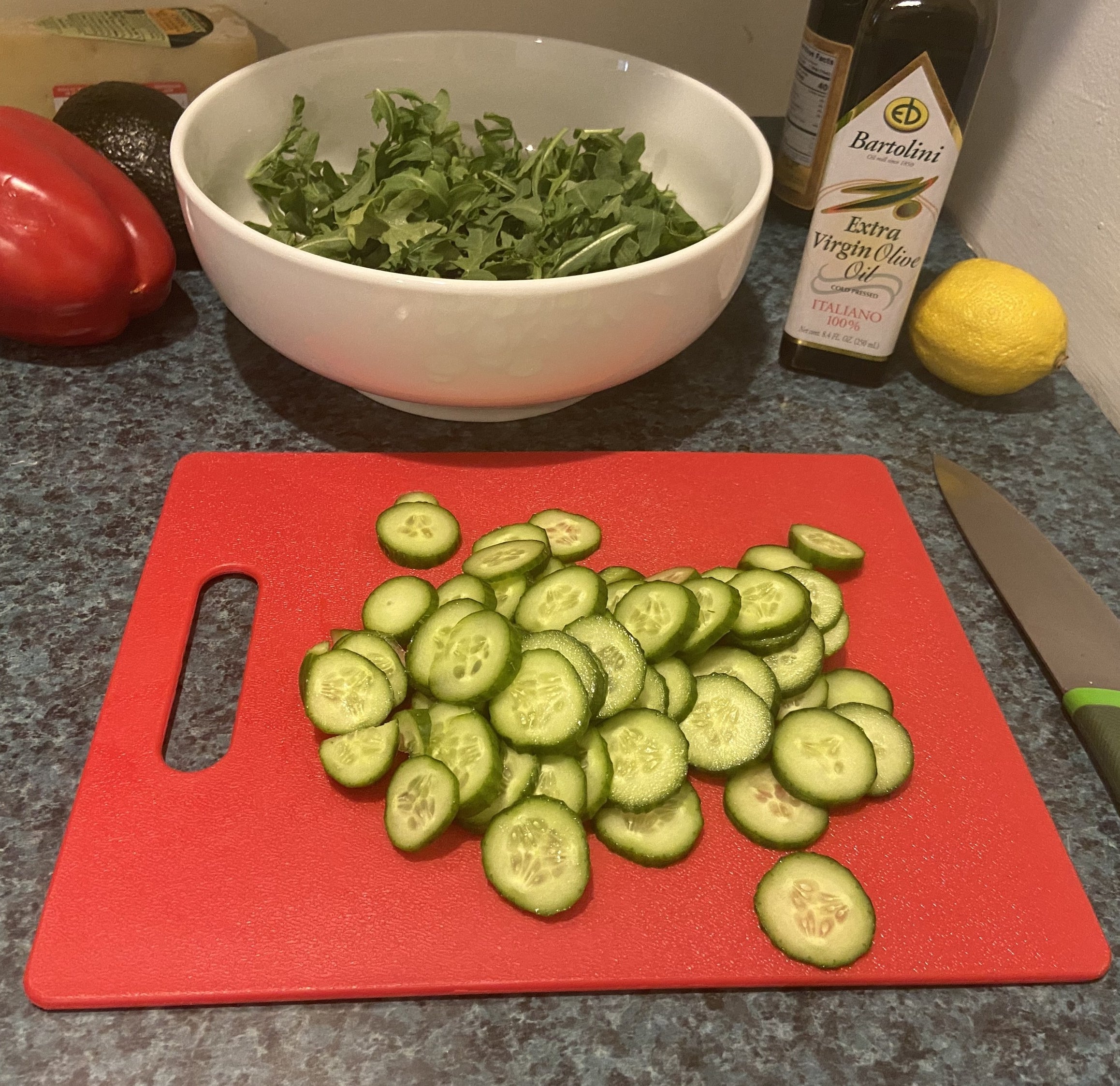 After adding the cucumbers to the bowl, I cut up half a bell pepper into long, skinny pieces.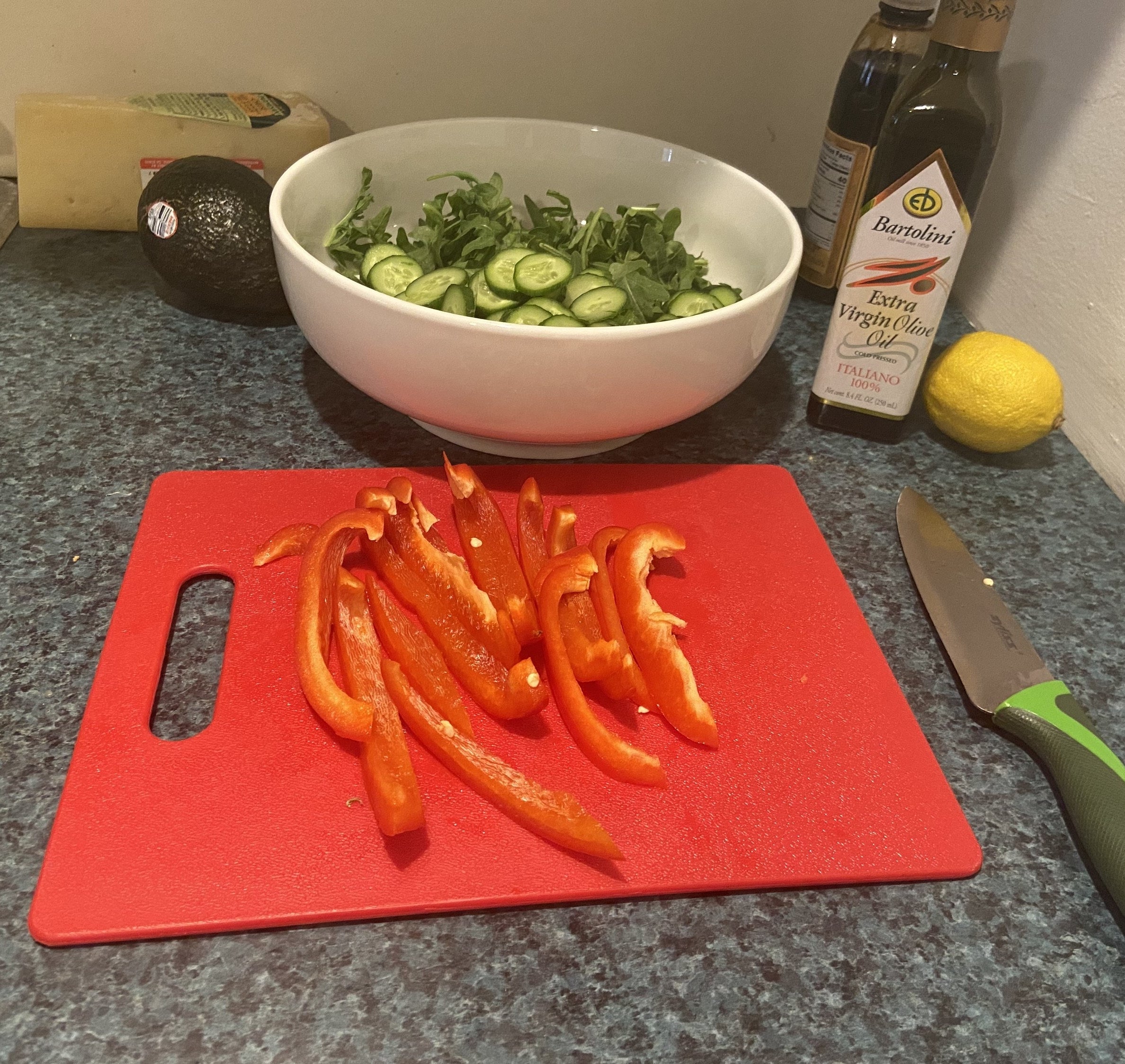 So, Bella didn't specify what kind of cheese she used in her salad, but it did look like a dry cheese. I guessed that it was Parmesan, so that's what I picked up at the store.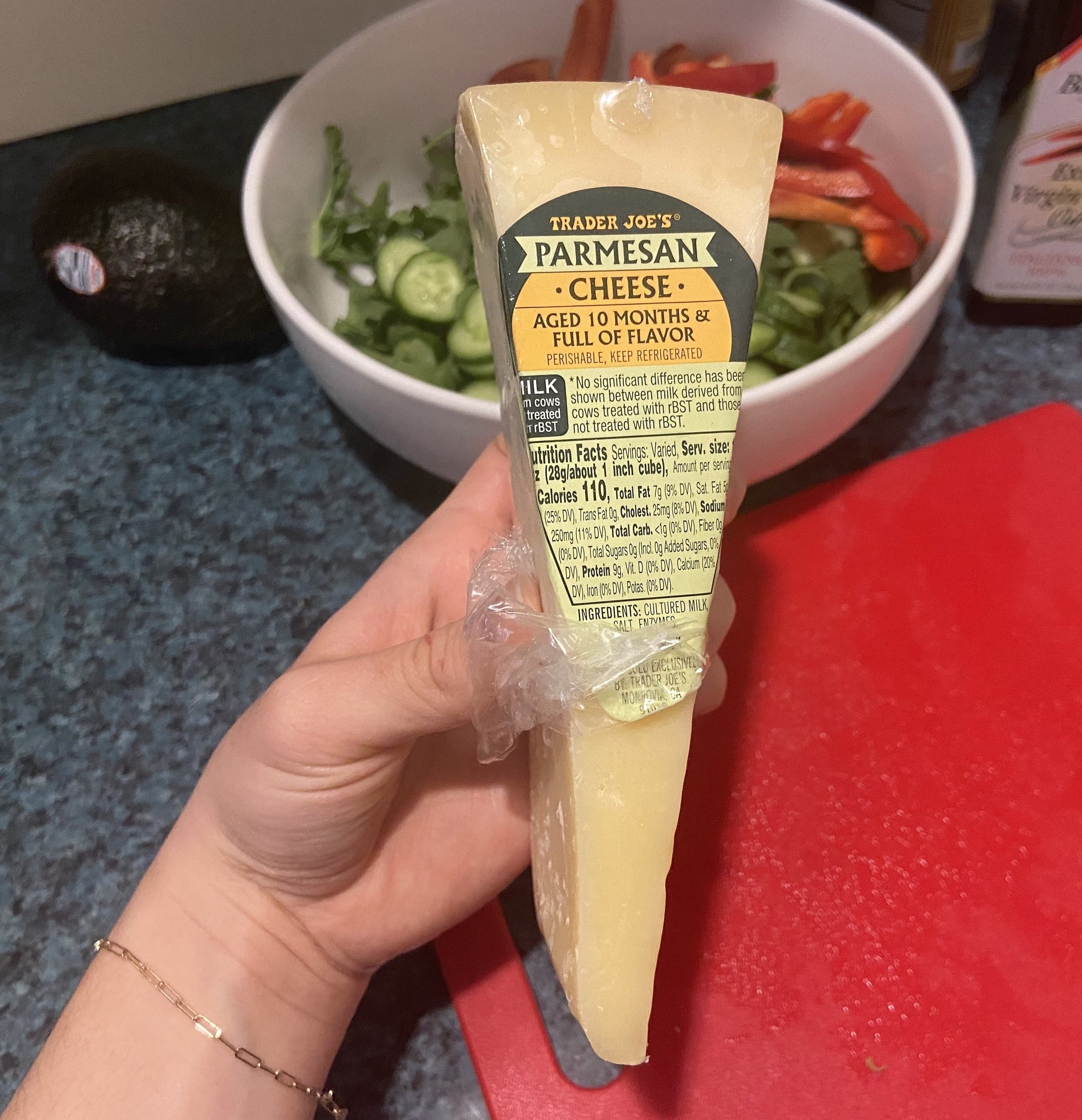 Since Bella doesn't list precise measurements, I decided that a fourth of the cheese wedge I bought looked about right.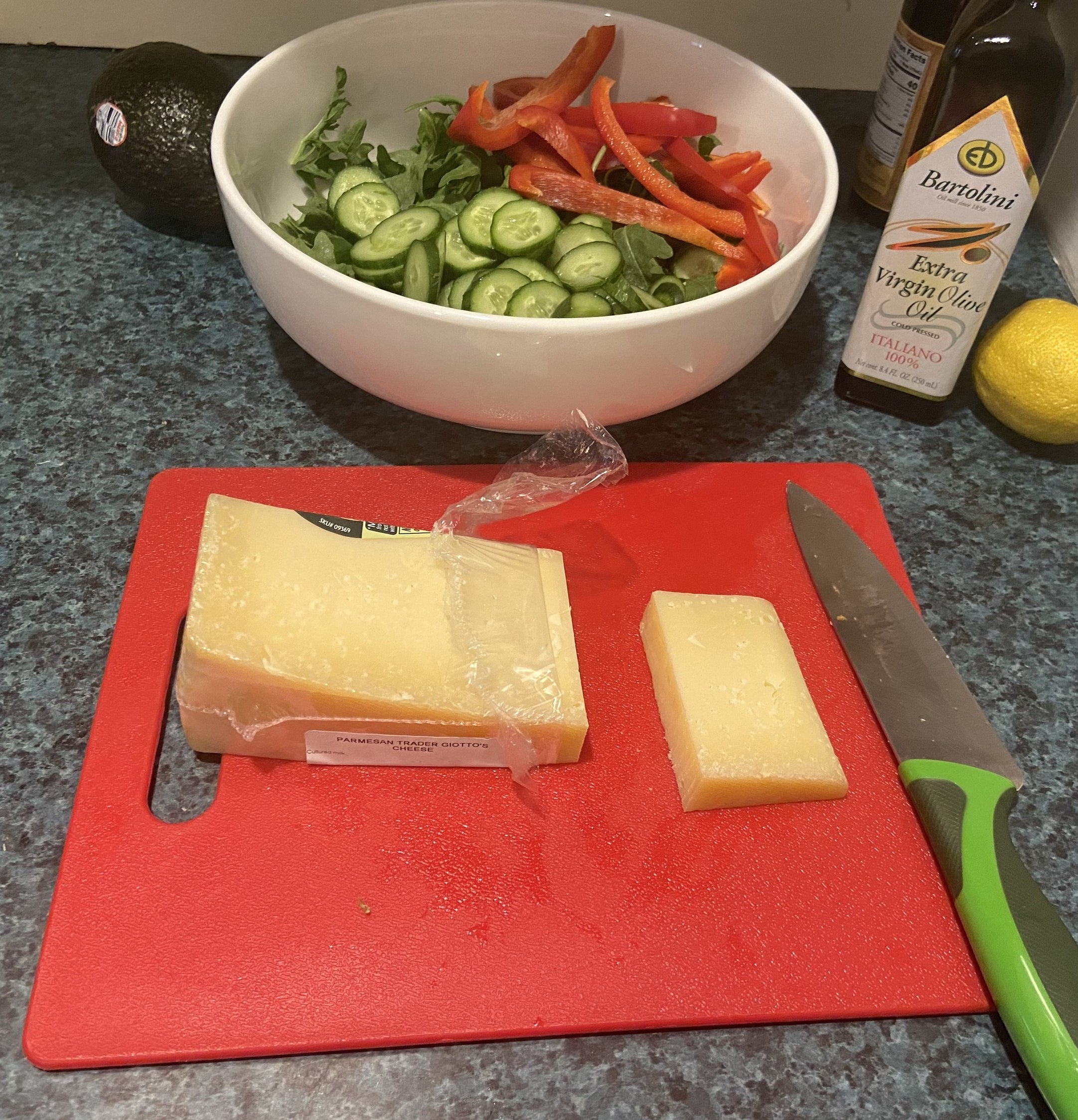 I made sure to cut it into bite-sized pieces.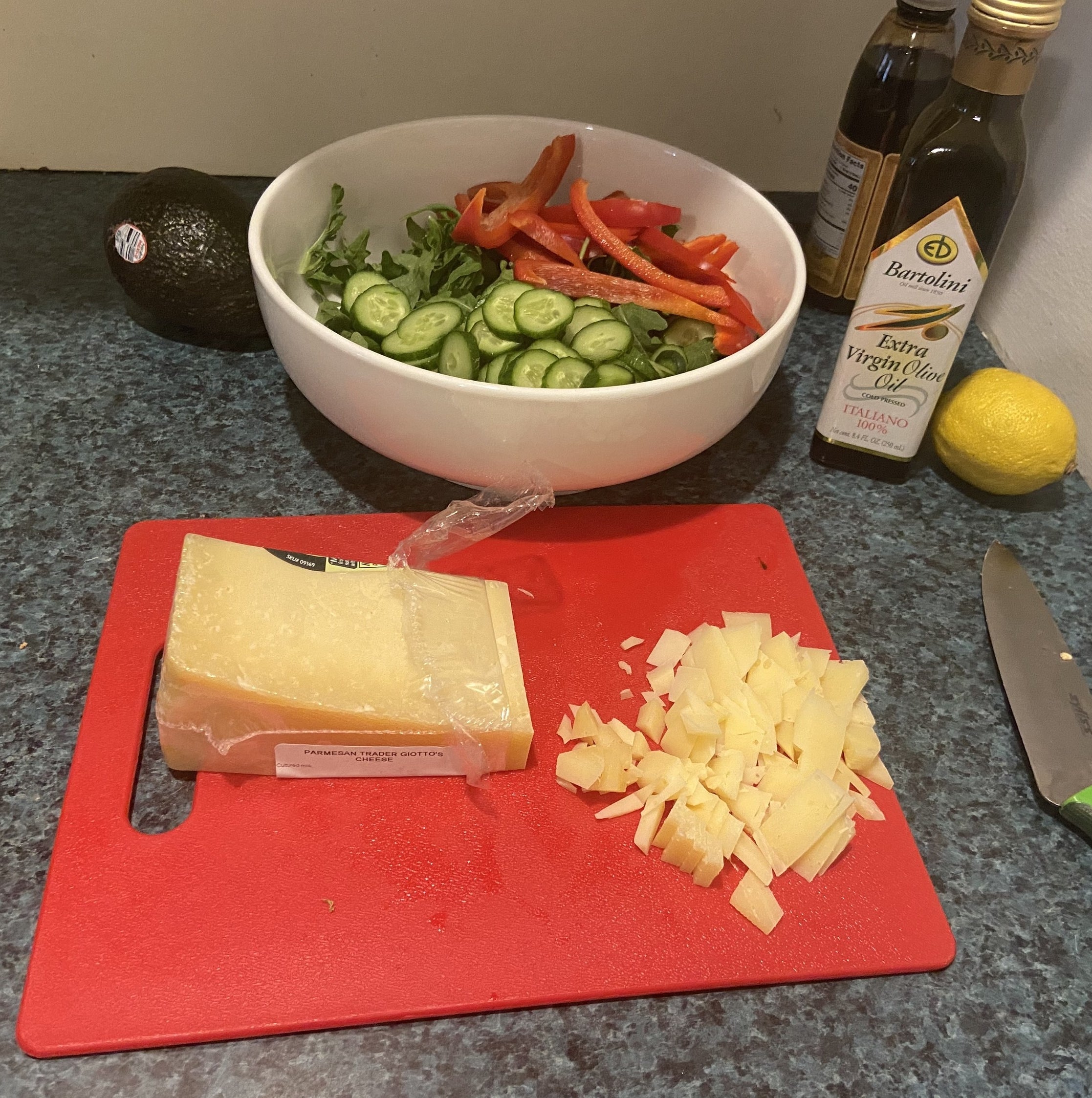 After cutting the Parmesan, I realized that the texture of my cheese looked a little different from the one in Bella's video. (Screenshot below.) My guess is that she actually used Parmigiano Reggiano, which crumbles into thicker pieces. I don't know for sure though — if anyone does, let me know in the comments.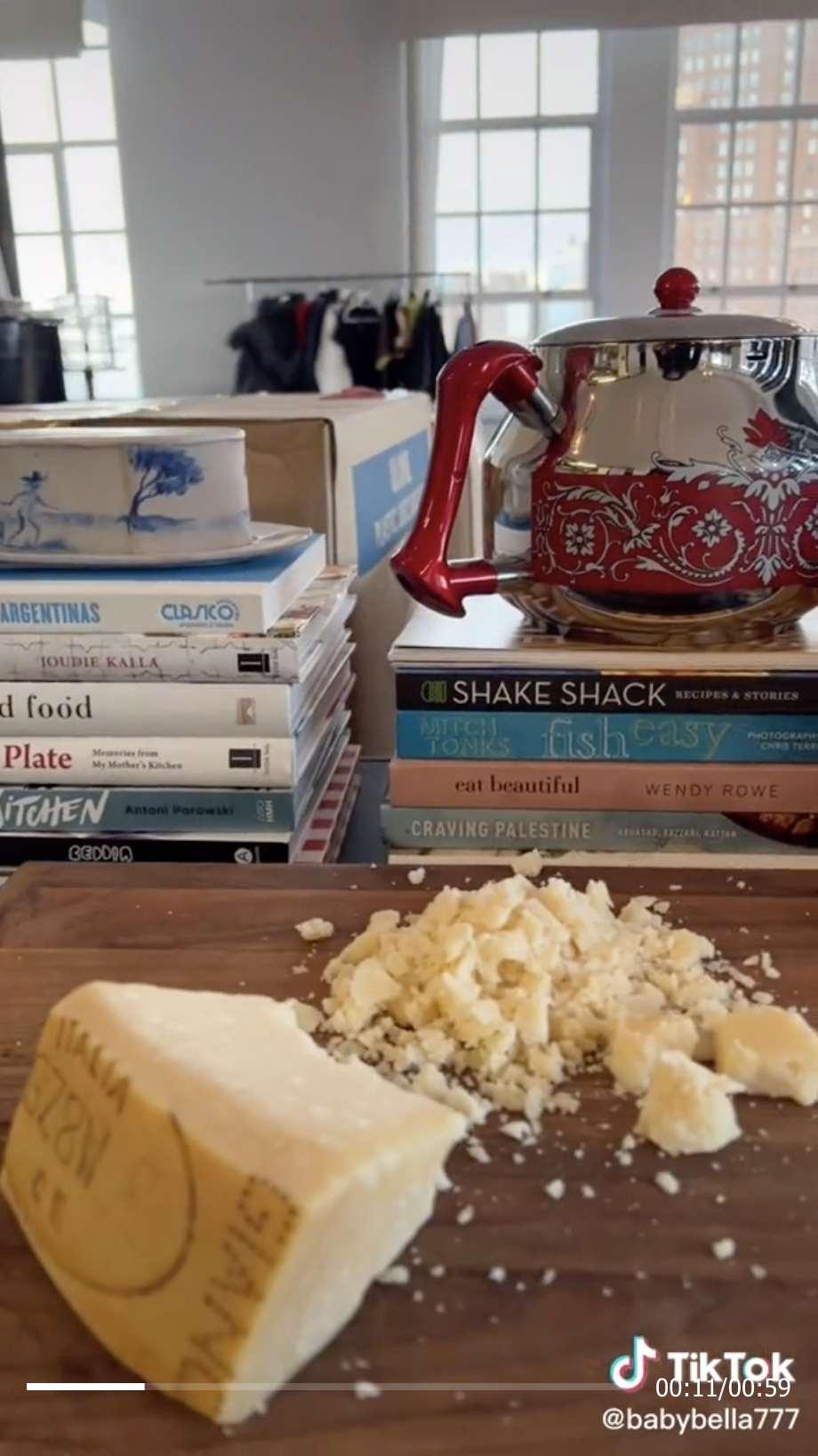 I then cut up half an avocado and scooped it into the bowl. The salad was finally beginning to come together!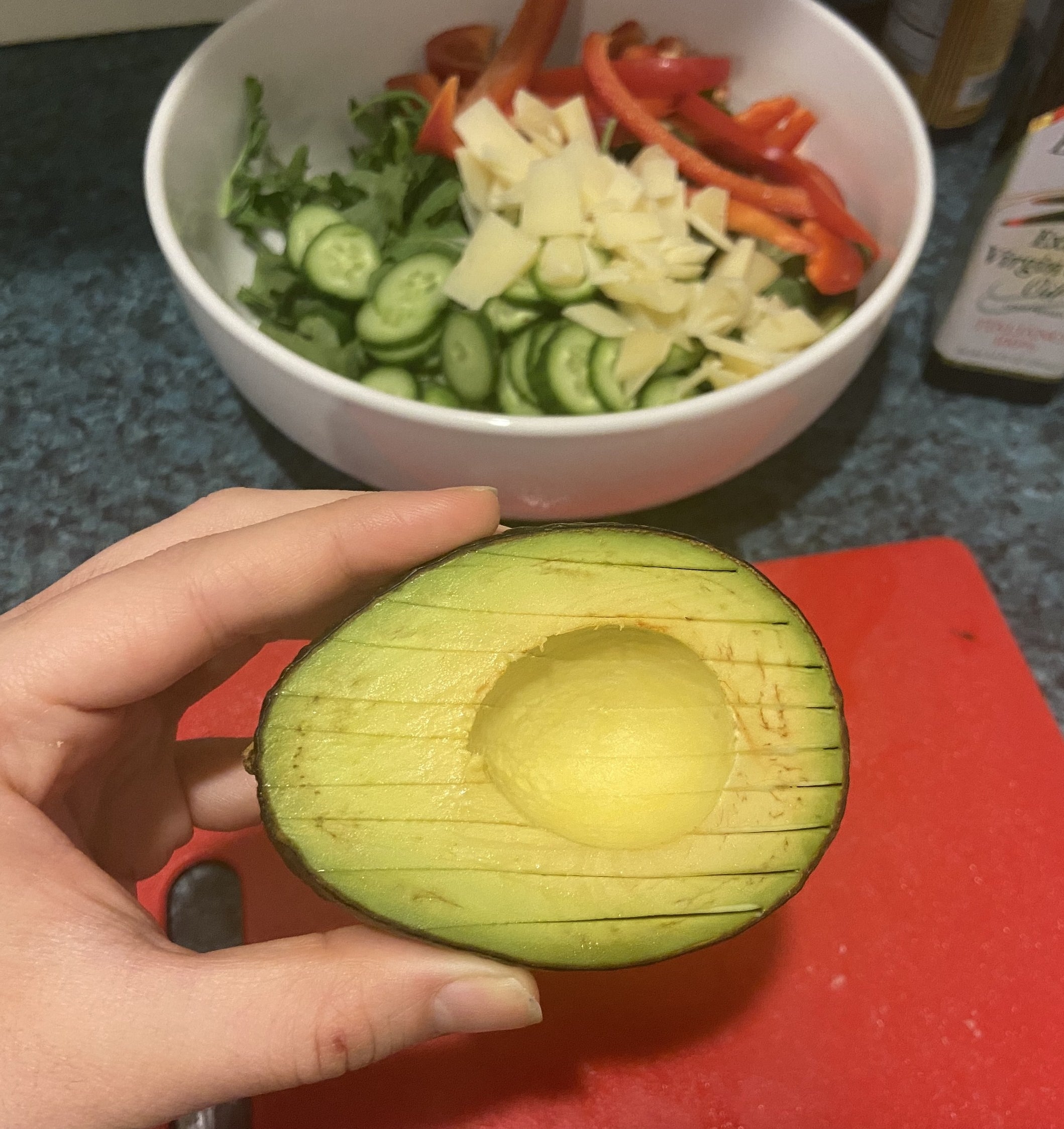 Now, onto the dressing. I squeezed half a lemon onto the veggies.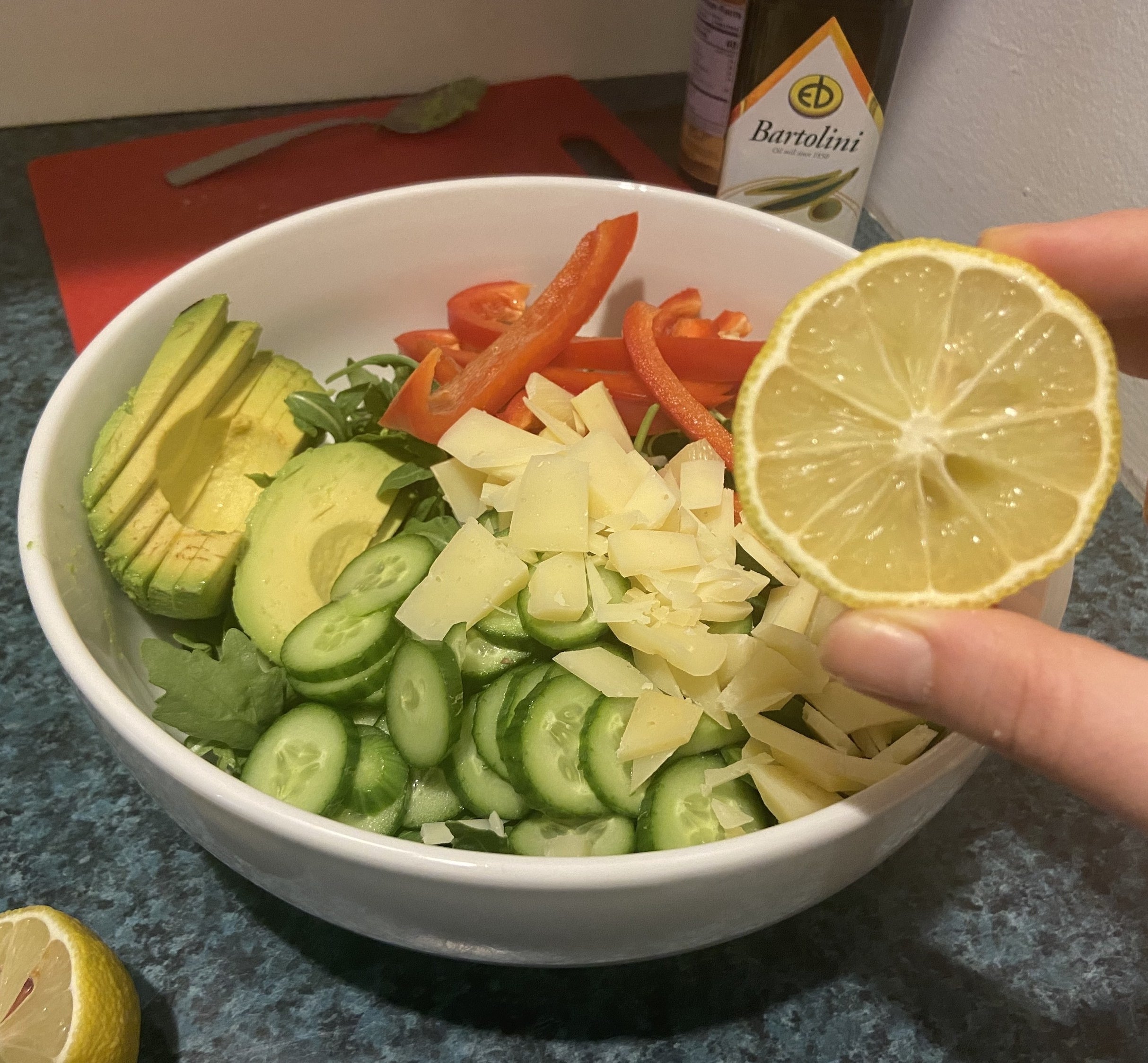 I also added a generous amount of salt and pepper.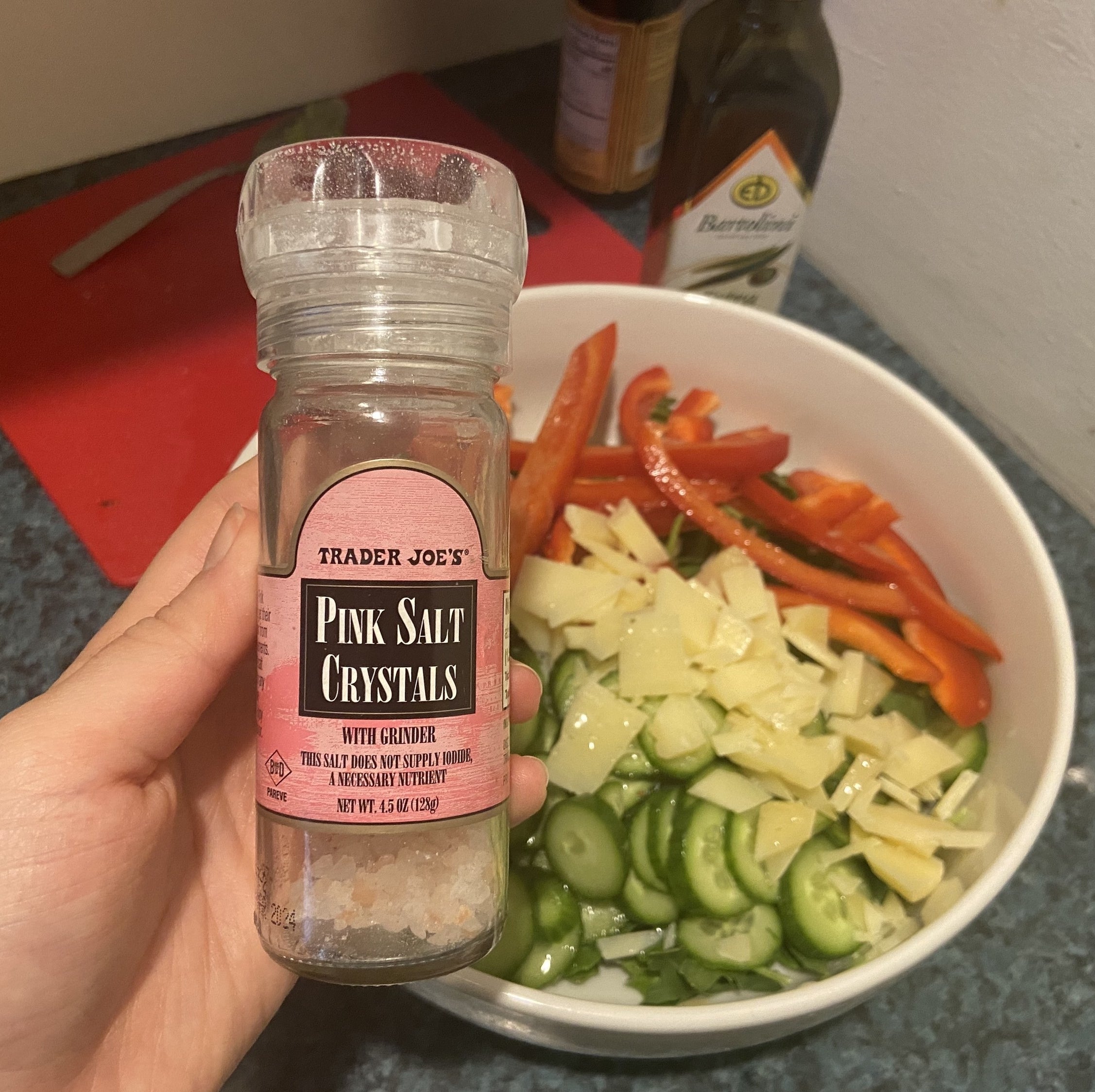 Then, the balsamic glaze, which Bella insists is "non-negotiable."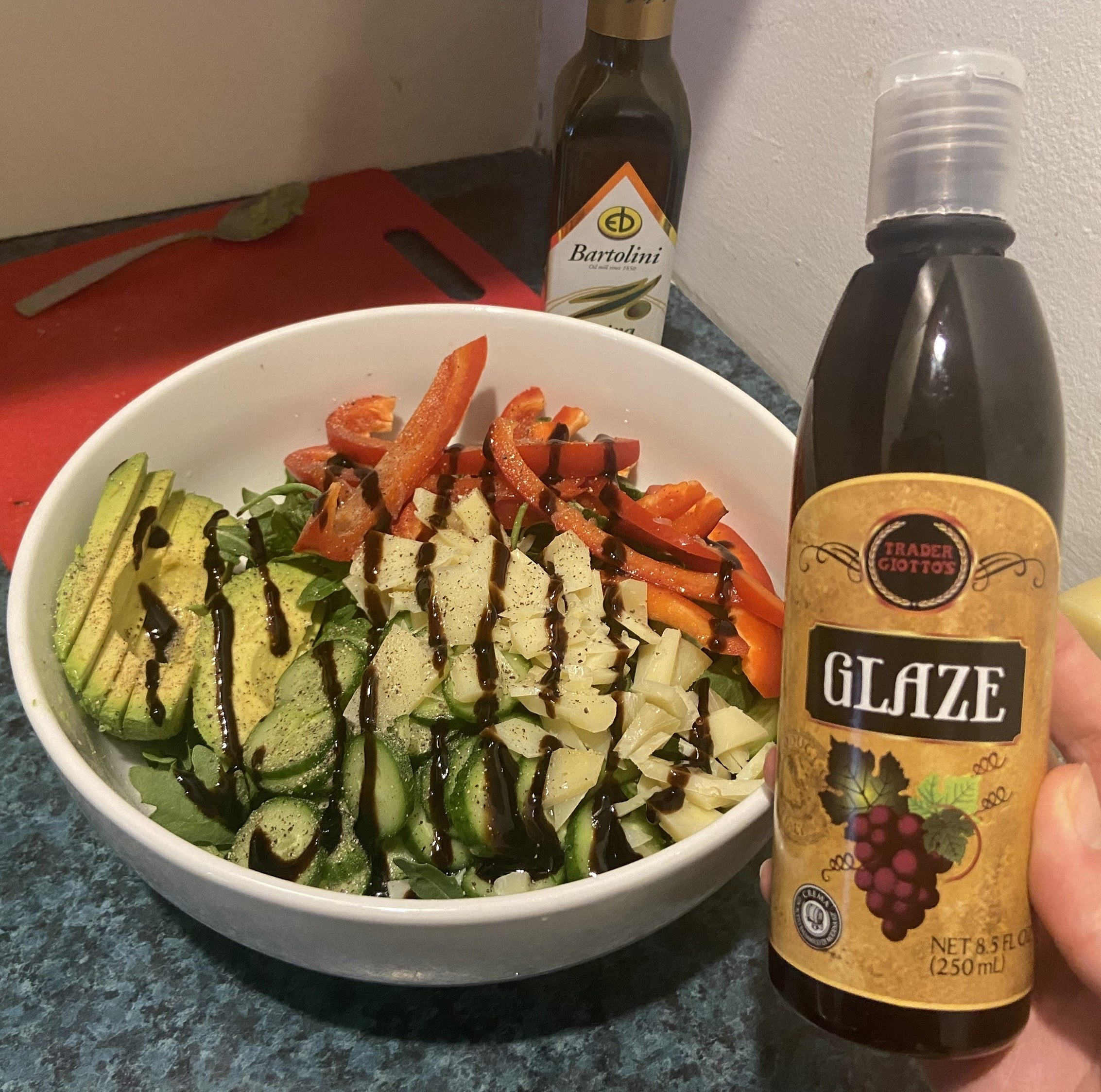 And the finishing touch... a tablespoon of extra virgin olive oil.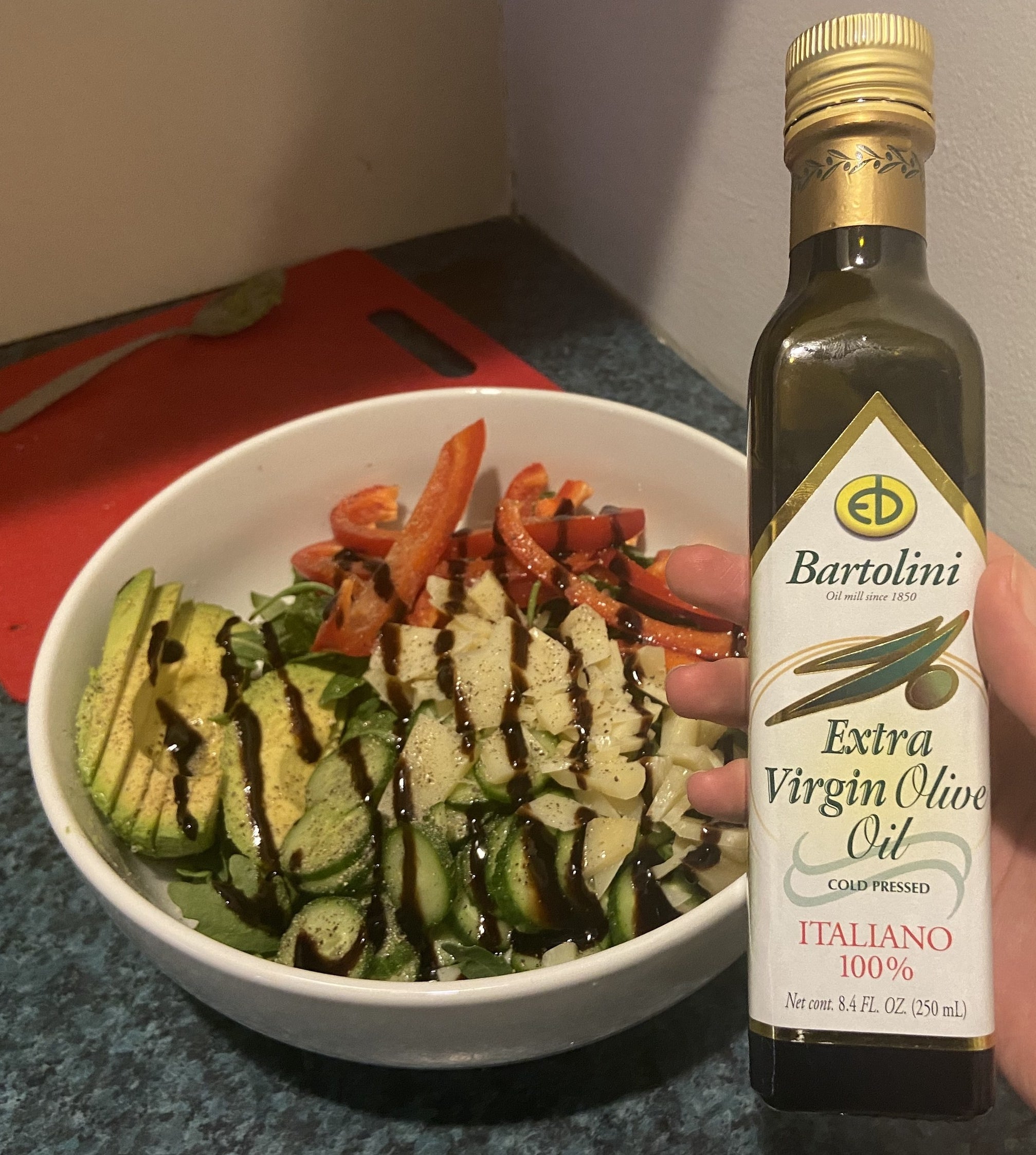 Now, we mix.
Ta-da! The finished product. Now it was time to try it.
After taking the first few bites, I was definitely impressed.
This salad is so simple, yet so satisfying! I think the key to any good dish is achieving the right balance of flavors, and that's exactly what this salad does. The sweetness of the bell pepper balanced out the bittery flavor of the arugula, and the cucumbers gave each bite a refreshing crunch. The cheese was also pleasantly salty, which paired well with the other earthy flavors of the salad.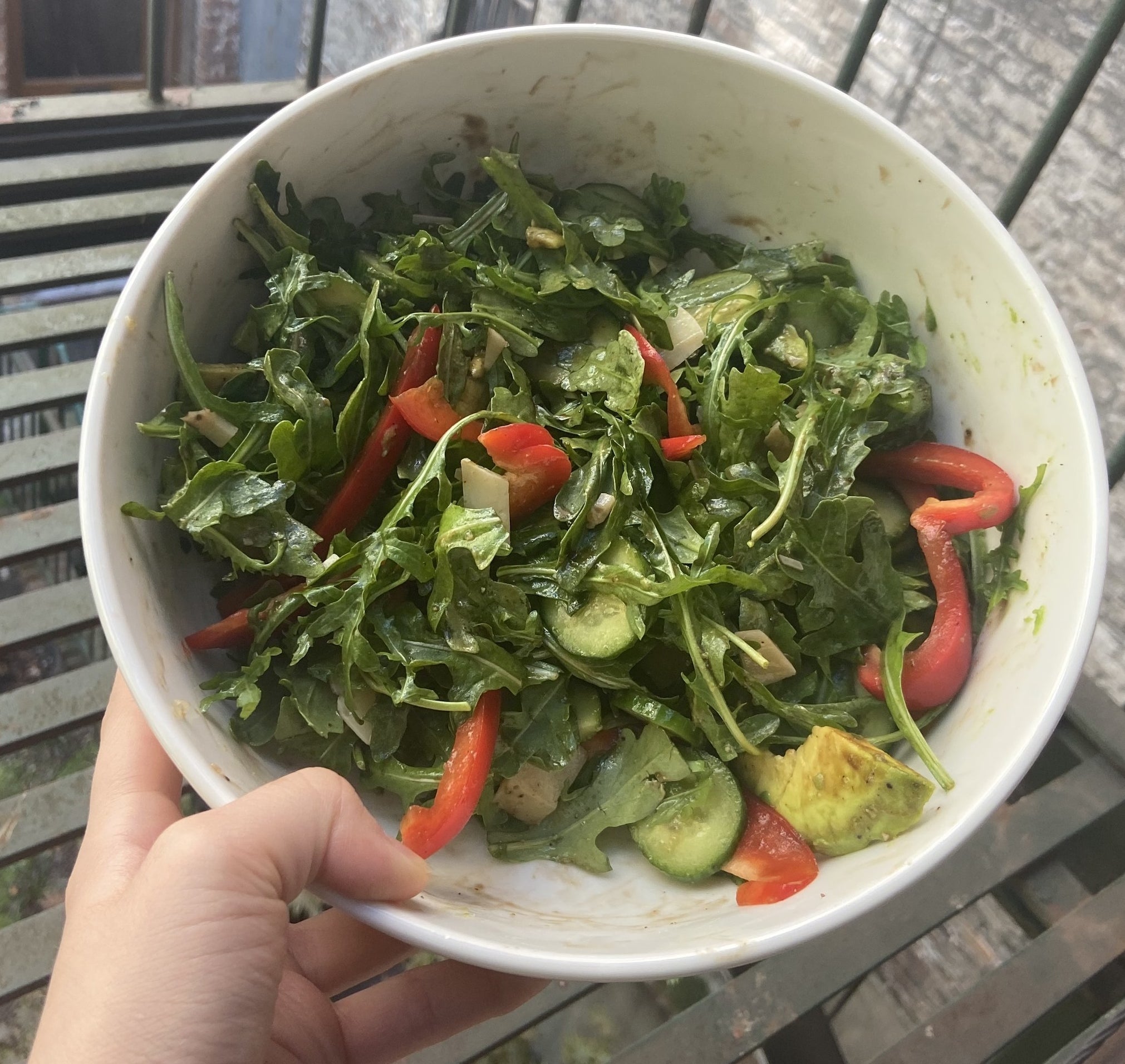 The dressing is also delicious — I would have never thought to use balsamic glaze in a salad, but it's truly a game changer. After mixing the salad, the avocado also melted into the dressing as Bella mentioned in the caption of her TikTok, and it made for a creamy, tasty dressing.
I would totally make this again! It only took me around 15 minutes to put together, and it would've been even quicker if the veggies were pre-cut. It's also pretty filling, so it makes for a great lunch or dinner.
Have you tried Bella Hadid's favorite salad? Let me know in the comments!