If you're like me, you've been waiting for West Side Story to hit theaters for years — and now that magical moment is finally here.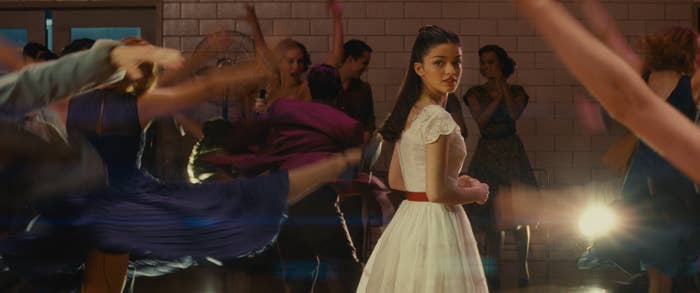 To celebrate, I rounded up the cutest behind-the-scenes pics shared by the cast. Whether they're on a red carpet or hanging out in 1950s NYC, they do it flawlessly:
1.
Rachel Zegler posted a pic of her and Steven Spielberg being simply adorable on set:
2.
Ariana DeBose showed off her West Side Story chair, dressed in the amazing yellow dress she wore for "America":
3.
And Ariana also shared this sweet shot of her and Rita Moreno hugging — two generations of Anitas: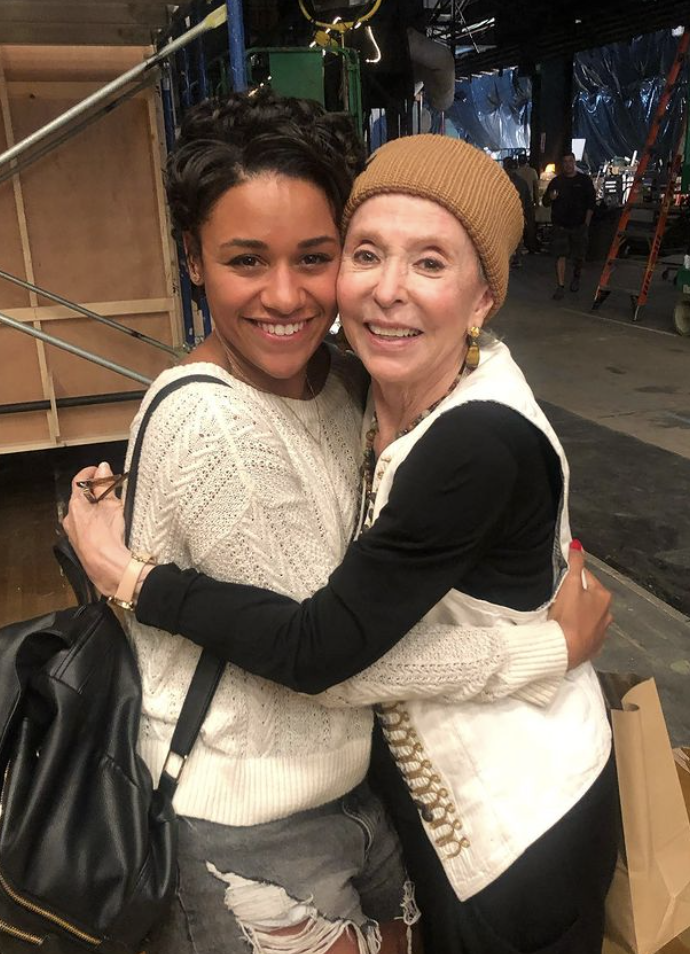 4.
And here she is with her onscreen love, David Alvarez: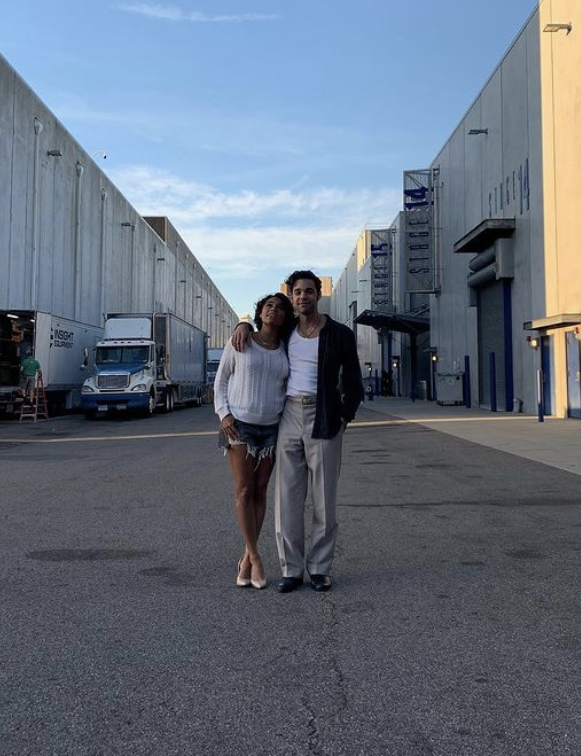 5.
Choreographer Justin Peck gifted us with this behind-the-scenes look at filming with Rachel on the 1950s-era subway:
6.
Maddie Ziegler shared a sweet pic with Steven Spielberg:
7.
And she also posted this cute pic with her Jets costars, Talia Ryder and Patrick Higgins: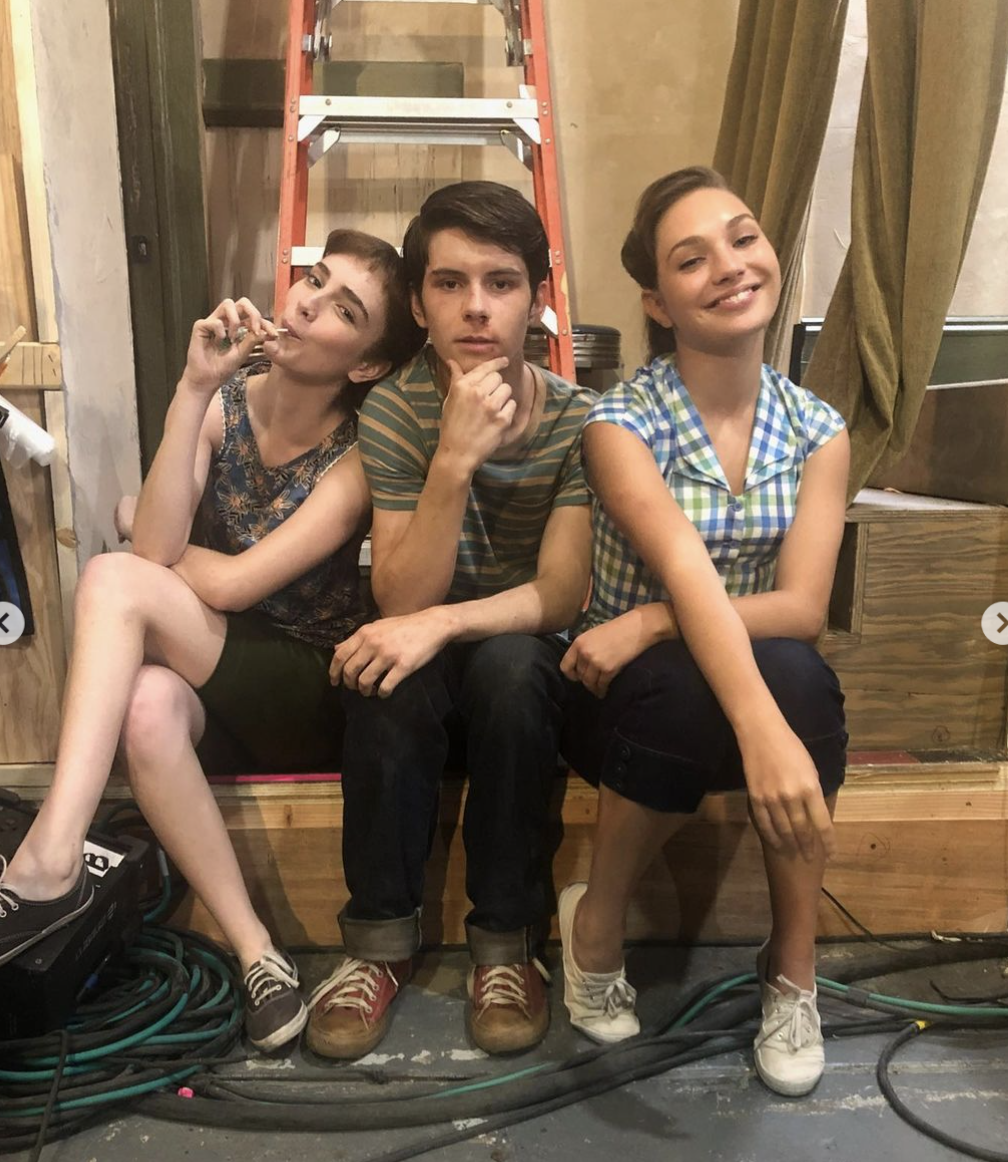 8.
Plus, this sweet shot with Paloma Garcia-Lee, who played Graziella: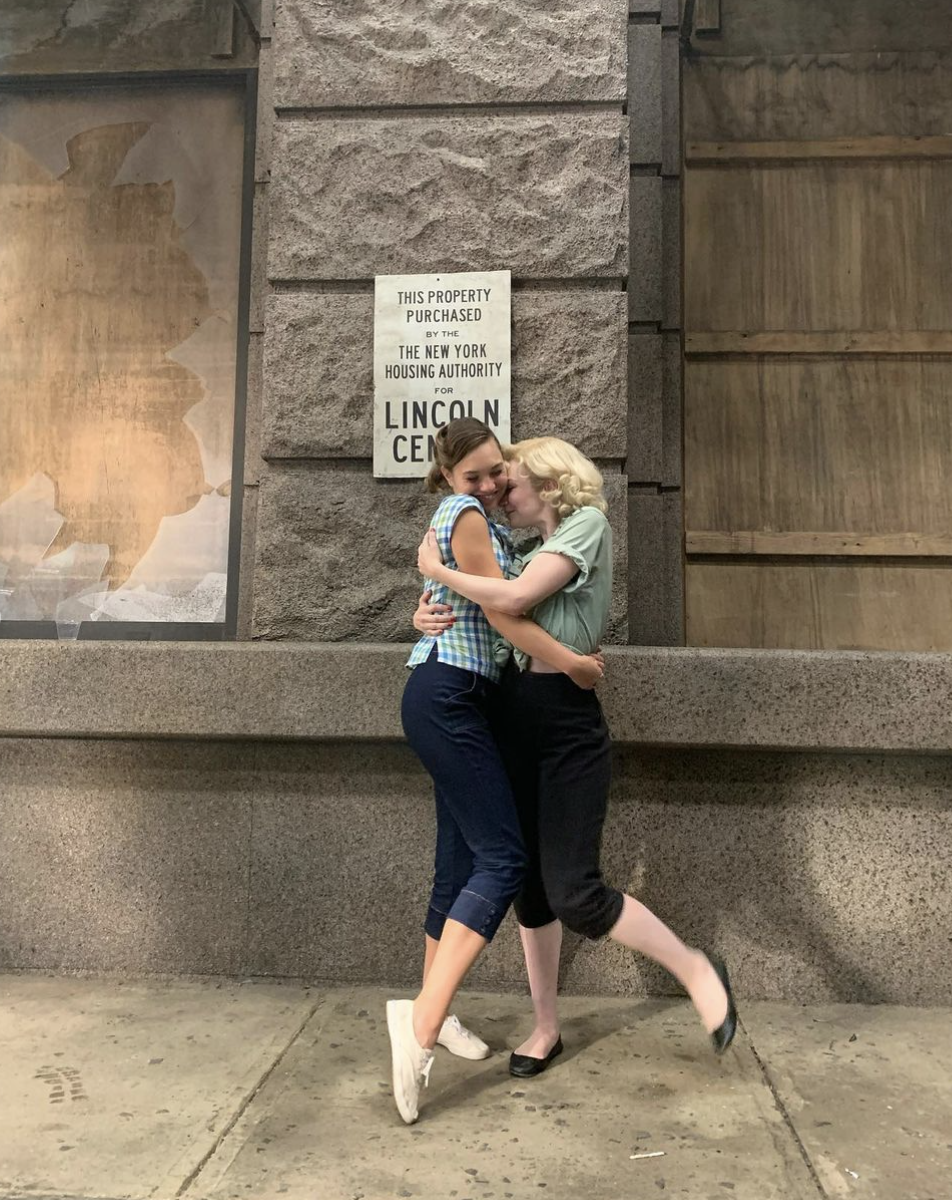 9.
And here's a look at the Jets with Graziella:
10.
Ariana DeBose gave us a look at this gorgeous pic of her and the Shark girls filming the "America" sequence — it's so cool to see the way this set really transformed the streets of modern-day NYC: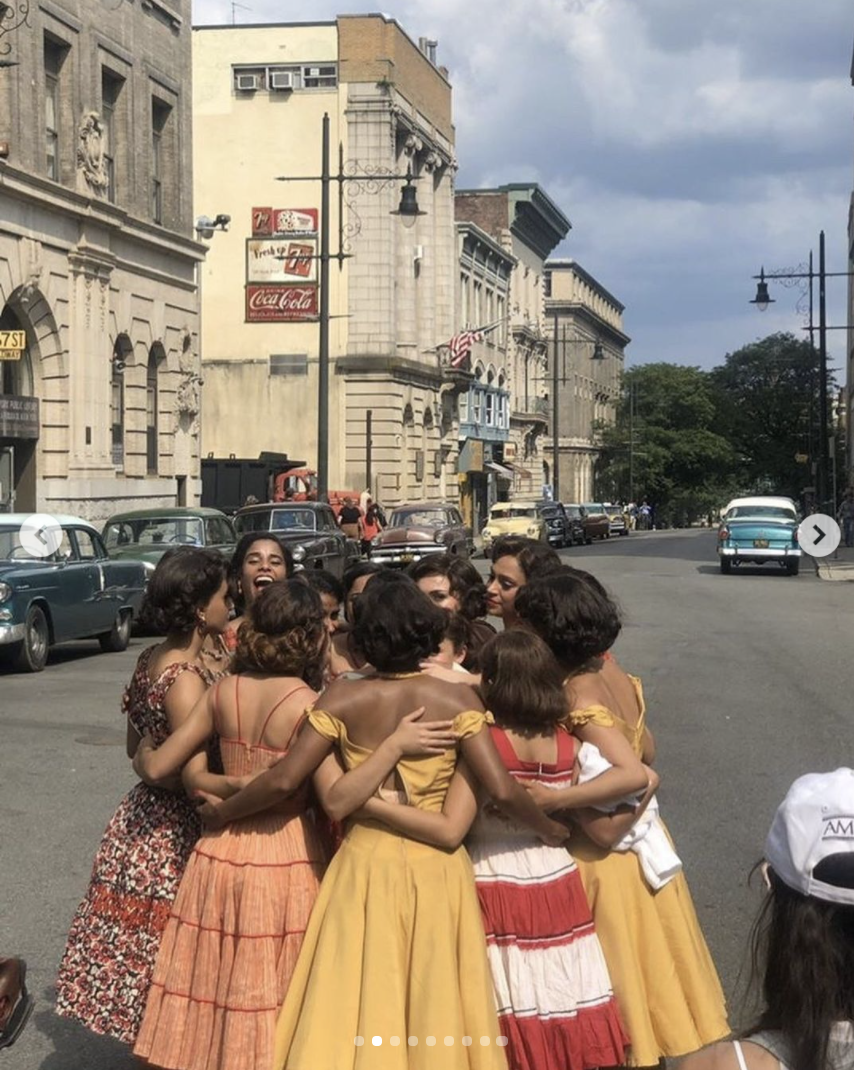 11.
David Aviles Morales, one of our amazing Sharks, shared another look at the details on the set:
12.
And so did his fellow Shark, Ricardo Zayas:
13.
He also posted a pic of the Shark guys hanging out on some scaffolding: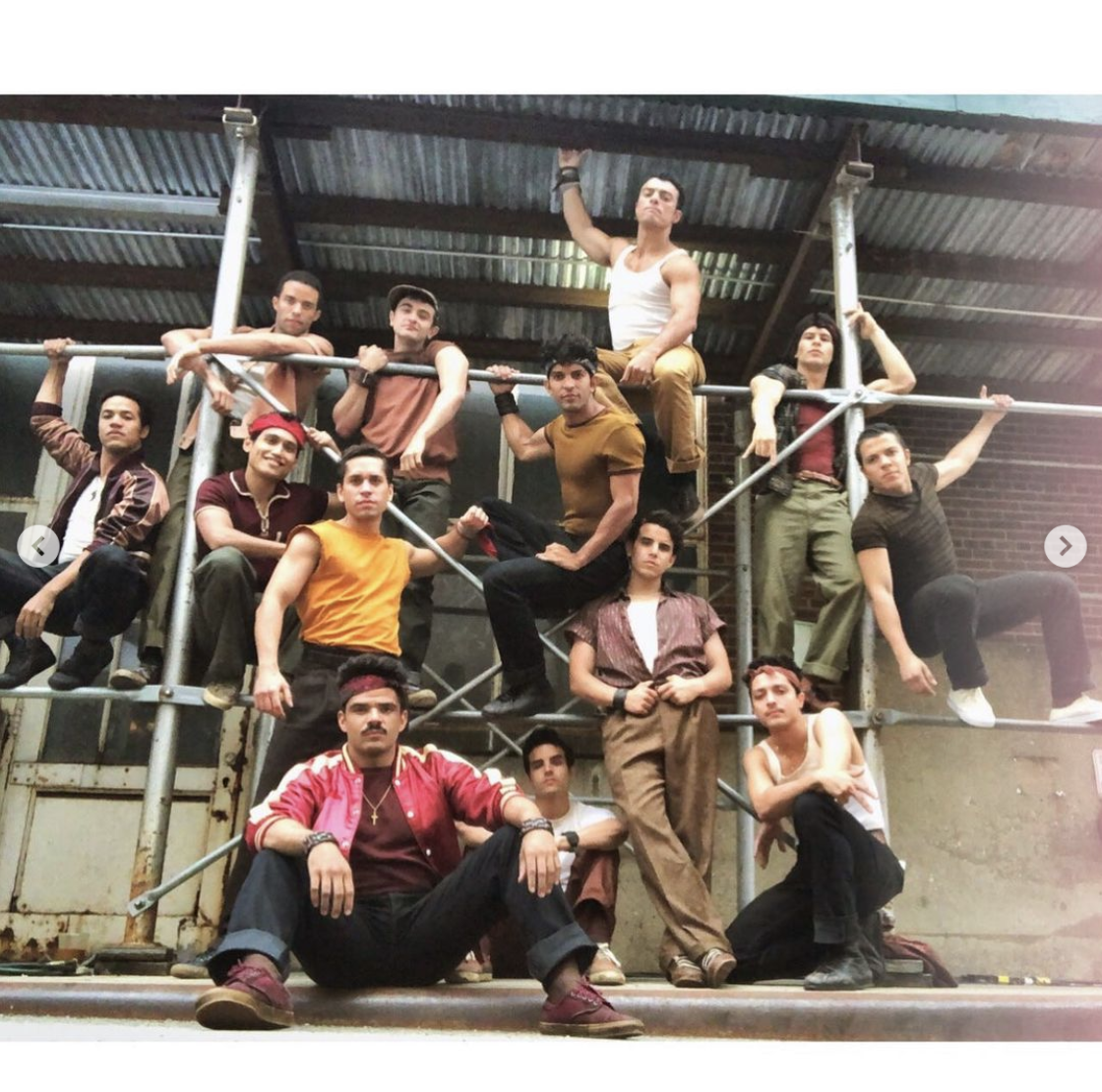 14.
Jet Ben Tyler Cook shared a cool look at some choreo in action:
15.
He also gave us this perfect pic of the Jets saying, well, "Krup you" to Officer Krupke — aka the legendary Brian d'Arcy James:
16.
And here's a fun pic of David Alvarez having fun on set:
17.
Kyle Allen shared this fun Jets elevator shot — because when you're a Jet, you're a Jet all the way up, I guess?
18.
Ariana DeBose posted this very real, very adorable selfie of her and Rachel Zegler gazing at each other with love: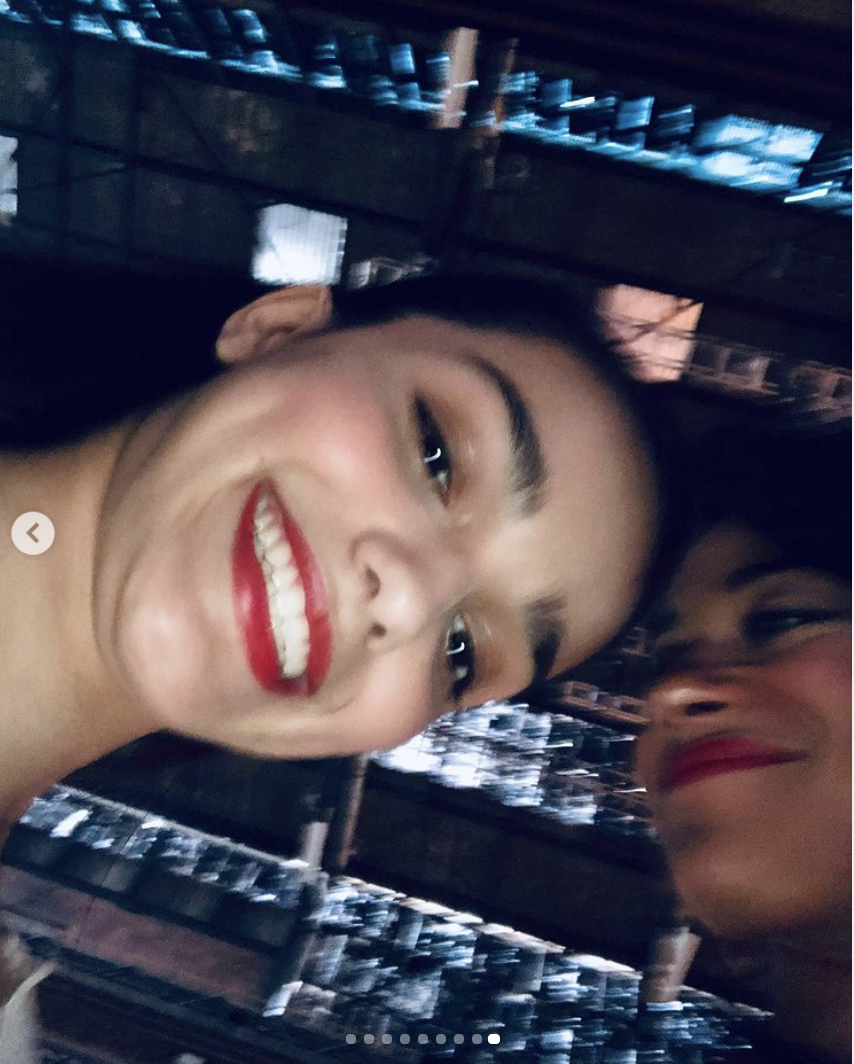 19.
And because this cast's cuteness extends past the set, here's some adorable red carpet moments. Like Rachel Zegler posing with Josh Rivera:
20.
And here's Rachel and David, whose caption is a sweet tribute to his onscreen little sister:
21.
And Rachel with Mike Faist — luckily, there's no rift between them IRL:
22.
And let's wrap things up with this absolutely adorable photo of Rachel with Rita Moreno...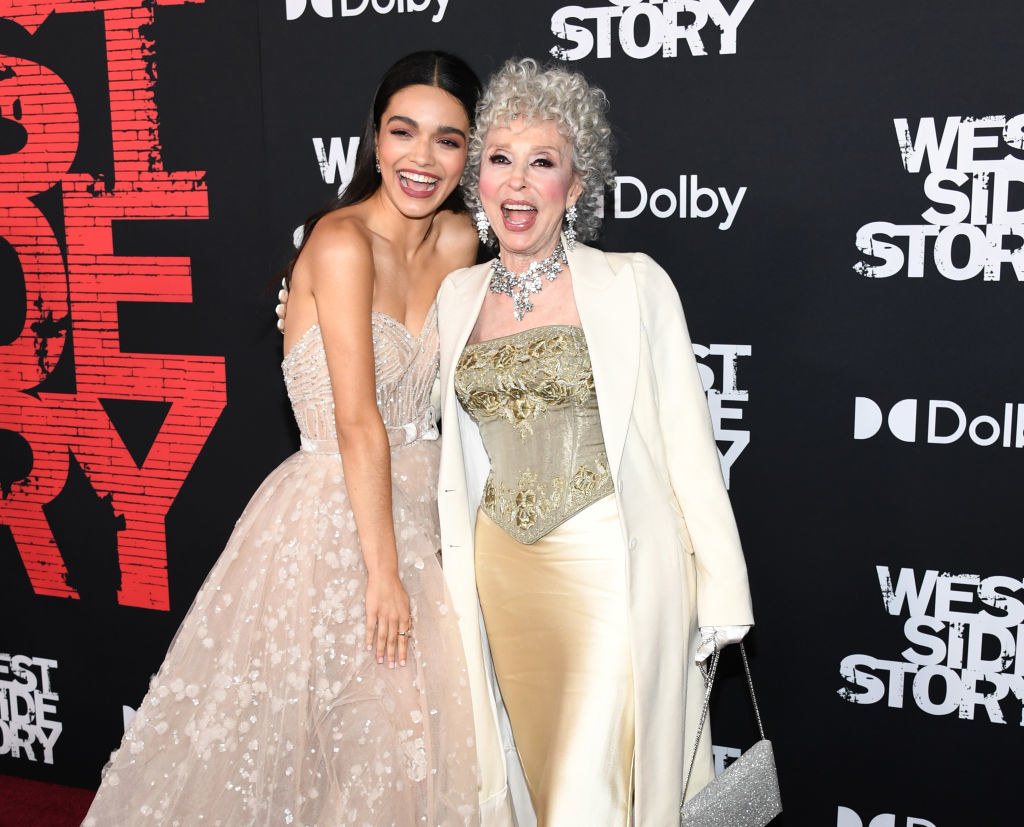 23.
...followed by this equally adorable photo of Rachel and Ariana with Steven Spielberg: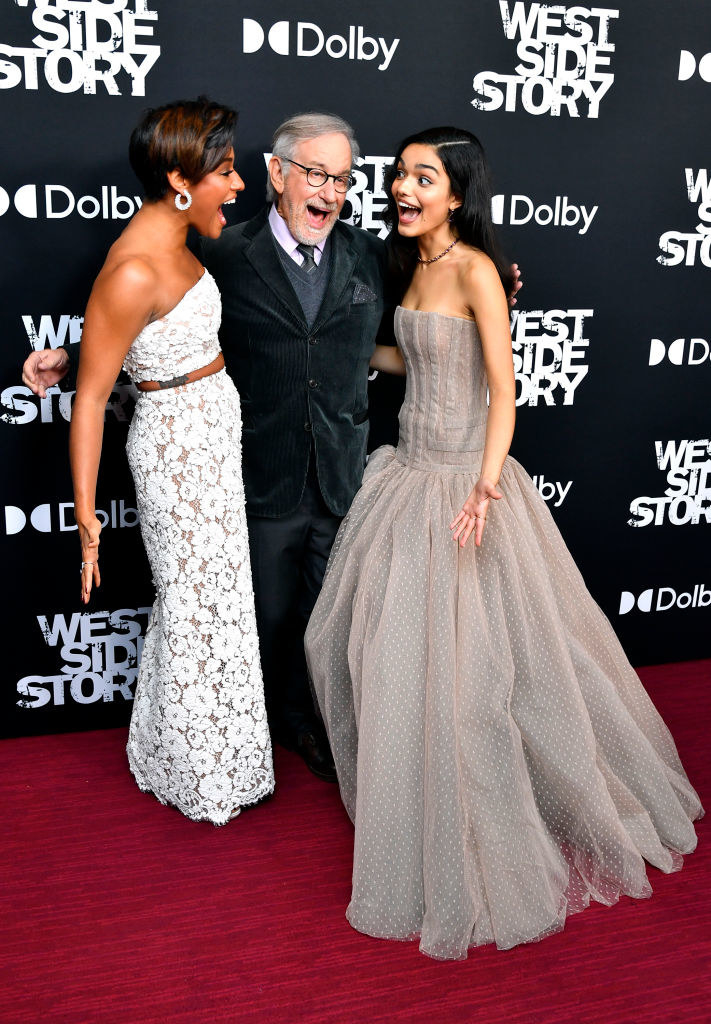 BRB, it's time for me to watch the movie all over again!