If there's one thing '90s kids know about TLC, it's that a scrub is a guy who can't get no love from them.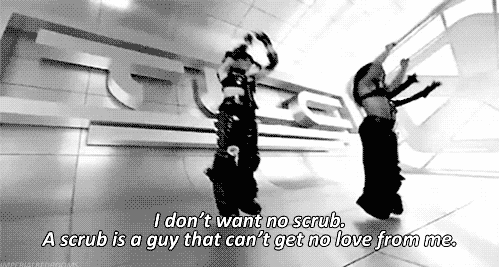 But the year is 2017, and the world is crazy. For all we know, maybe TLC is now more open to scrubs?! Fortunately, comedian and writer Paul F. Tompkins tried to find out:
Some had their own answers...
Others were confused by the use of "scrub" instead of "buster":
But then something magical happened — TLC chimed in to set things straight:
Some people weren't too happy about that, TBH:
It didn't stop there. The people needed to know if we were still using the same old "scrub" terminology — and the answer was an obvious yes:
The epic conversation even addressed another TLC classic: