My favorite thing about TV stars is that whenever they talk about their co-stars, they're always like: "We are just SUCH a tight-knit little family, it's amazing! We're just so close. Like, I know everyone always says it but I REALLY mean it!" and it's always like...
So, when I saw Nina Dobrev's amazing and genuine reaction to seeing her former The Vampire Diaries co-star Paul Wesley again, my cynical heart started to thaw.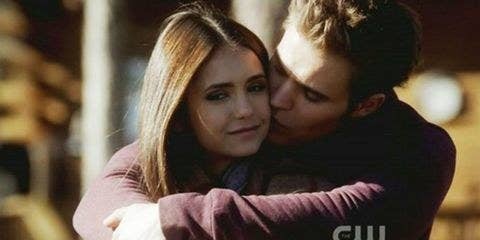 So Nina was filming her new CBS show Fam, when Paul decided to surprise her. And what happened next was just so beyond pure:
She literally couldn't contain her excitement, and immediately ran over to him, and he was like: "Uh, Nina! I think you're in the middle of something!"
Her reaction was just pure, unadulterated joy and man, I really felt that.
It really was the reunion to end all other reunions, and I'm better having seen it.
Thanks for the feels, you two!