The Rock Pranks A Young Fan And His Reaction Is Priceless
THIS ROCKS.
Fact: The Rock is just a generally awesome dude — especially when it come to interacting with his *millions* of fans.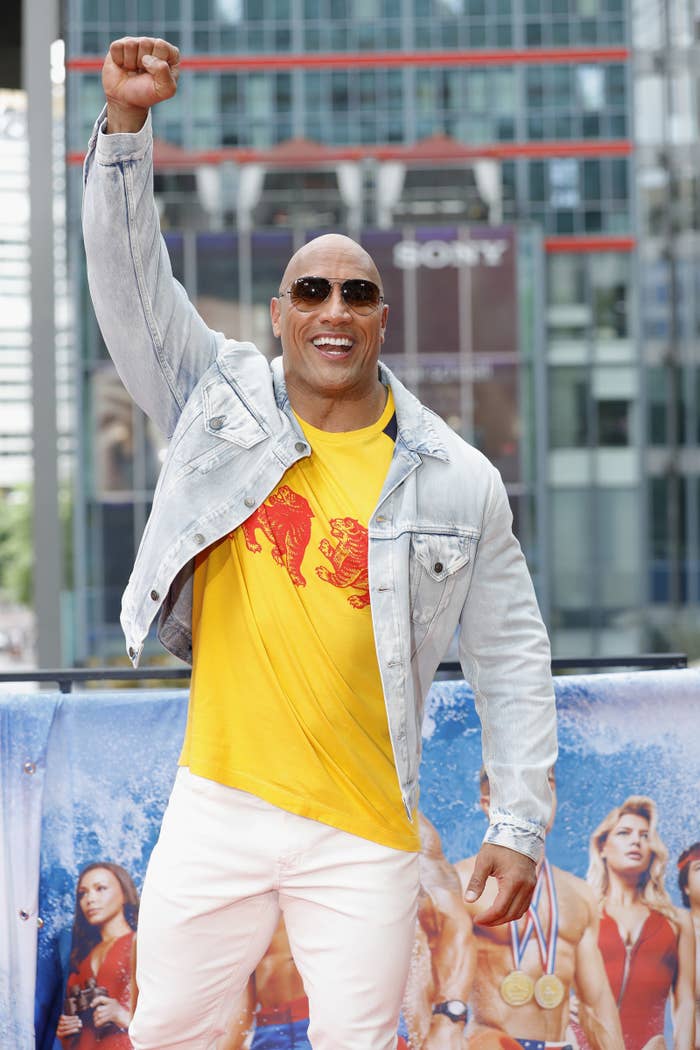 He's been filming a new action flick called Rampage, and no matter how exhausted he is after a long day on set, he makes sure to greet fans patiently waiting to meet him.
The other day, The Rock met an adorable young fan who asked him to sign the back of his shirt and here's what went down according to the man himself:
"I do this fun lil' thing when adults and kids ask me to sign the back of their t-shirts..."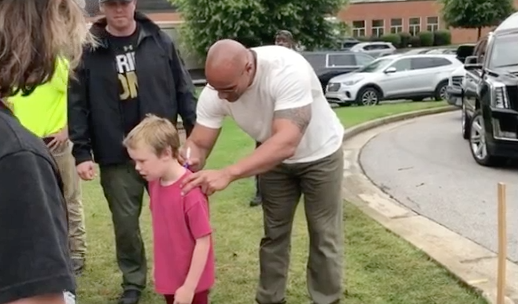 "I flip the sharpie around and pretend to write on the back of their heads and necks."
"99% of the time, fans LOVE the idea of me actually writing on their bodies. They get all wiggly and just laugh their asses off. But lil' big man was NOT feeling it. 😂. "
(Seriously, this kid was like, "WYD, MR. ROCK?! Just sign my shirt please MR. ROCK.")
And he walked away like a real champ.