Sofía Vergara Brought Her Son To The Emmys And He Is Honestly Hot AF
"Always glad to be her Plan B when Joe is working..."
Damnnnnnn, Sofía Vergara, back at it again with that white awards show mermaid-cut dress!
But this is not a story about how Sofía Vergara is really, really, really, ridiculously good-looking. That's old news! This is a tale about Sofía's Emmys date — her 26-year-old son Manolo Gonzalez-Ripoll Vergara. Because JUST LOOK AT HIM: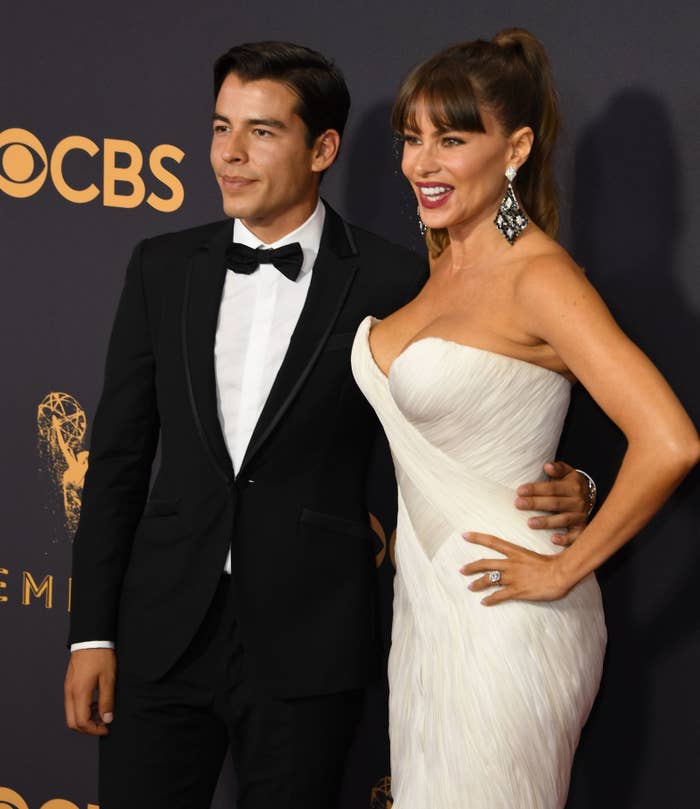 I MEANNNNNNN...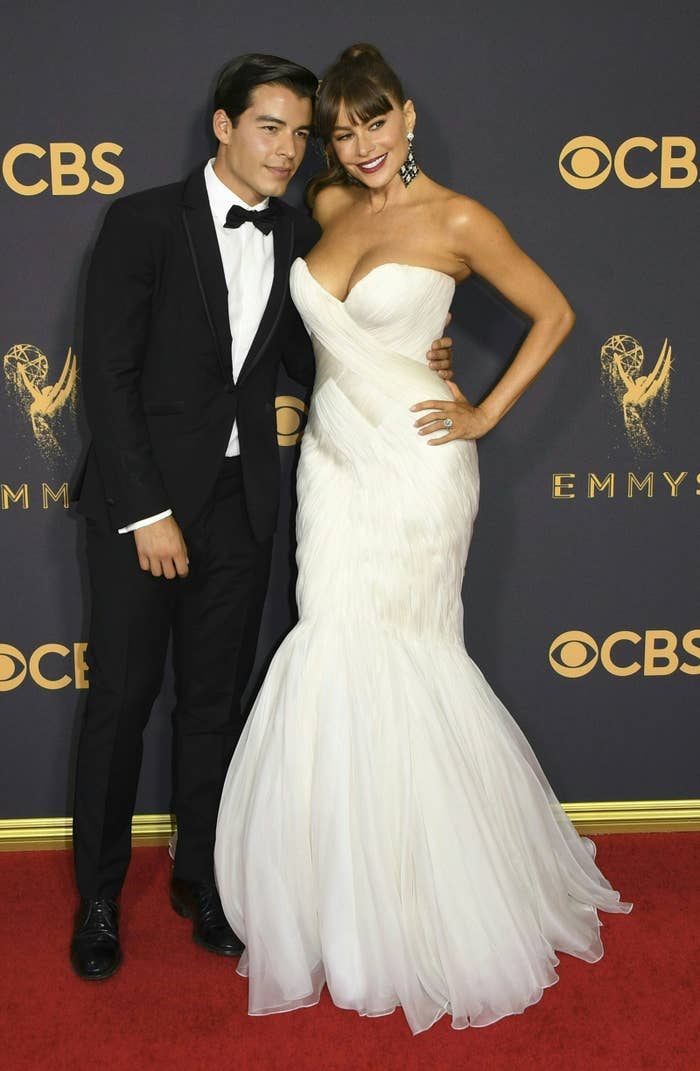 In addition to being extremely attractive, Manolo is also very funny and he adorably explained why he's Sofía's date instead of her husband, Joe Manganiello:
Manolo has also been sharing live Emmy updates on his Instagram story and they are giving me life: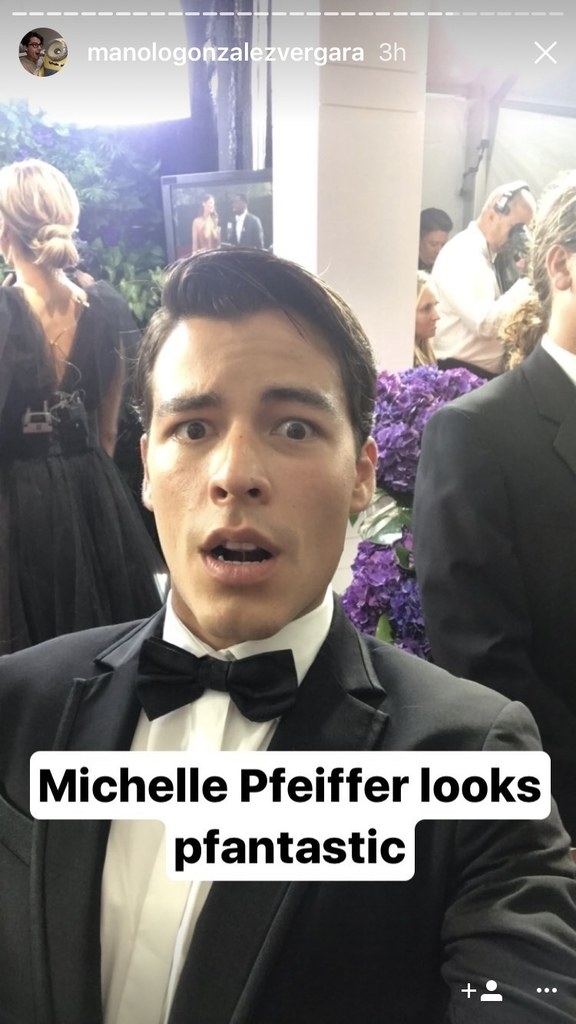 How else would we know about Kevin Spacey's socks?!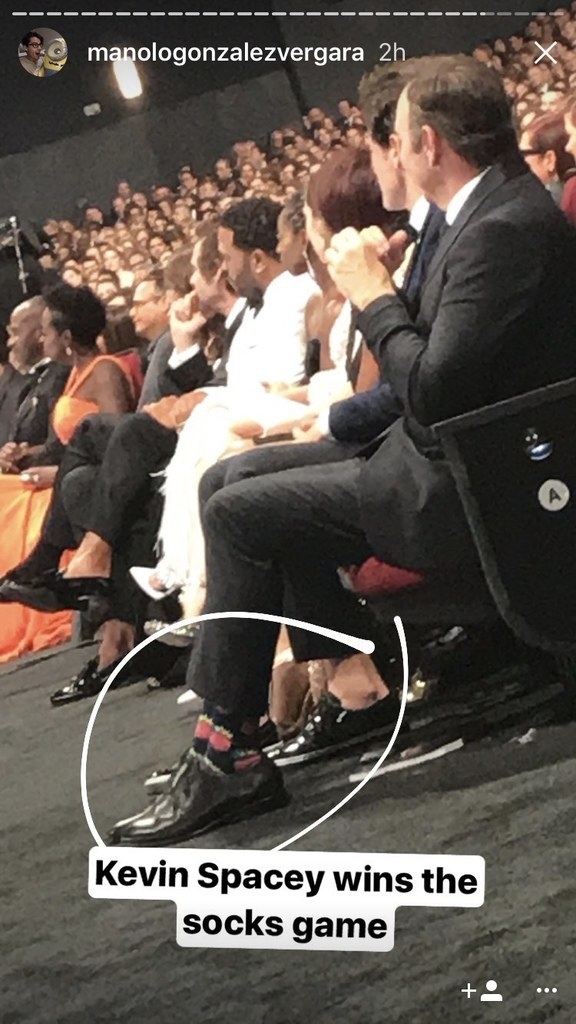 Or get a glimpse into what REALLY happens behind the scenes?!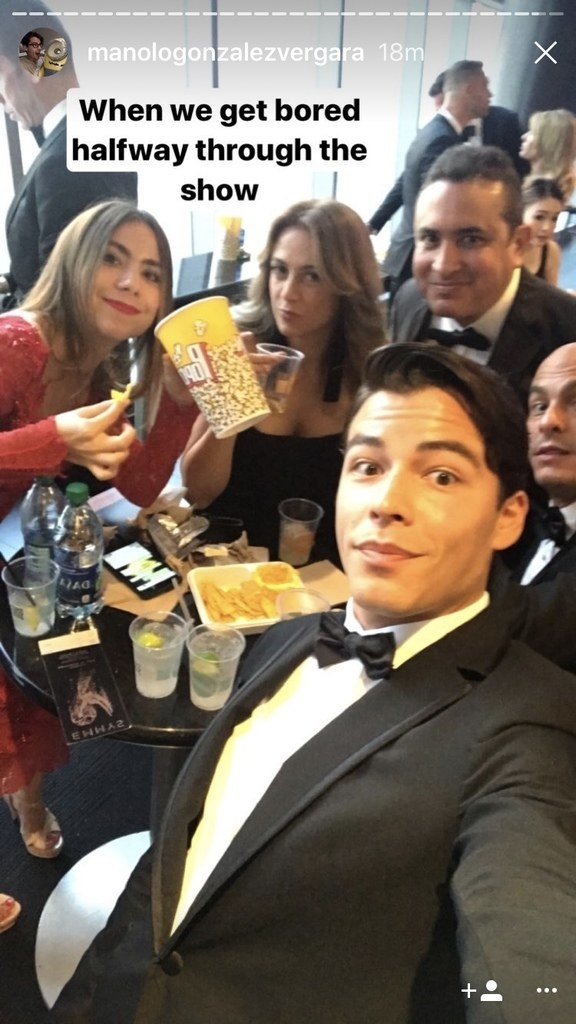 Sorry, Joe, but I officially vote for Manolo to be present at every single awards show moving forward.