People Are Convinced Selena Gomez Collaborated With Taylor Swift
Please make my Taylena dreams come true!
The sun's shining, birds are chirping, and we're just three days away from Taylor Swift's Reputation release.
Since we're all clinging to any morsel of information we can get about the new album, I have to show you something very interesting that eagle-eyed fans noticed on Twitter. Let's jump right in!
So, this guy with Taylor is Scott Borchetta, President and CEO of Big Machine Label Group — aka Tay's longtime record label.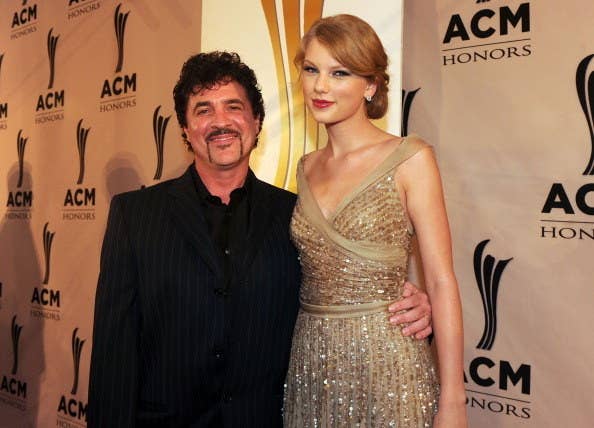 Over the weekend, Scott tweeted THIS about the Target commercial for Reputation:
Seems like a normal tweet, until you see that SELENA GOMEZ is mentioned there at the end like NBD: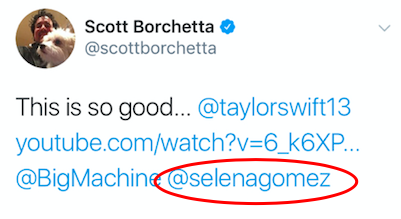 Yes, the very same Selena Gomez who's BFF with Taylor Swift and one half of Taylena — THAT Selena Gomez.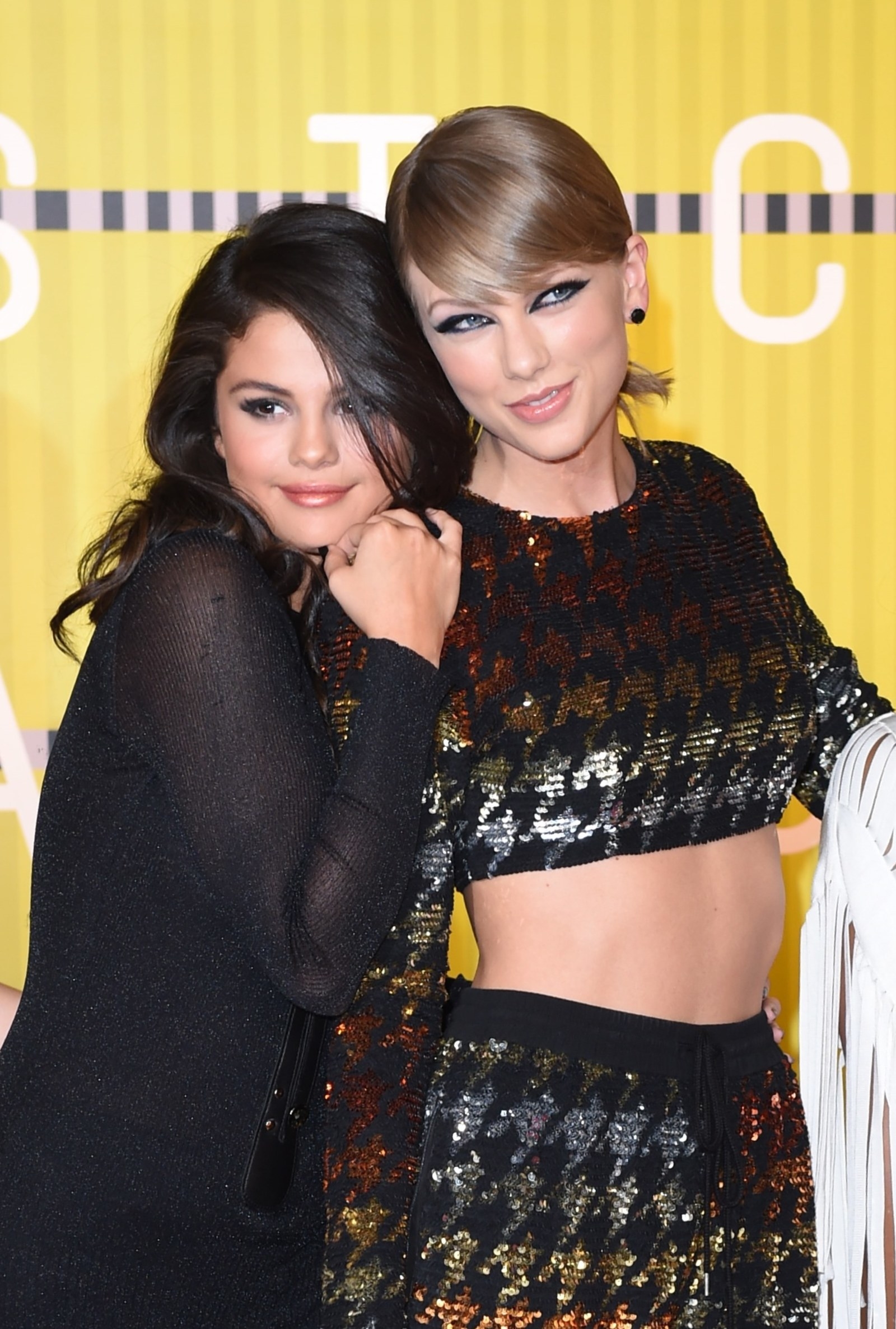 Of course, people had VERY IMPORTANT QUESTIONS...
...and some are CONVINCED it means we're getting a collaboration:
Others have come up with their own explanations:
Others are convinced the album doesn't feature Selena, but DOES have a collab with Ed Sheeran:
And some are just concerned for Scott's life:
Who knows, but whether Selena's on Reputation or the tag is hinting at something else entirely, I'M FREAKING HERE FOR IT.
Oops. Something went wrong. Please try again later
Looks like we are having a problem on the server.
Did Selena and Taylor collab?
Yes, but it's not going to be on Reputation...

Yes, what else could that tweet mean??

I HAVE NO IDEA BUT I CAN'T WAIT TO HEAR THIS ALBUM.