It's been 11 years since The Holiday (aka the greatest Christmas movie in recent history) was released and that seems pretty wild to me despite the fact that I've watched it approximately 400,000 times.
There are many amazing things about the movie, but the adorable kids who play Jude Law's character's daughters Sophie and Olivia are honestly two of the biggest highlights of the whole thing.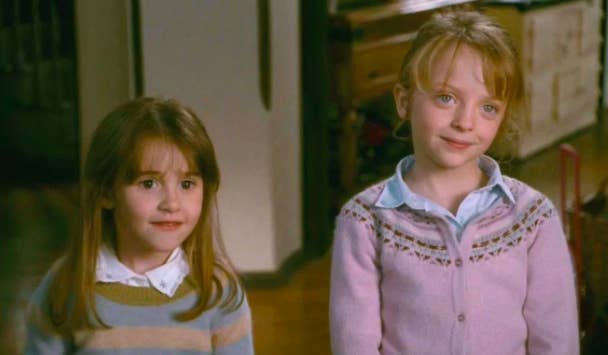 I mean, remember Mr. Napkin Head???
Anyways, younger daughter Olivia (queen of berry kiss lipstick) was played by actress Emma Pritchard and she doesn't seem to be acting anymore:

Elder daughter Sophie was played by actress Miffy Englefield, and while she hasn't acted much herself she DOES have a public Instagram and this is what she looks like now:
Little Sophie is all grown up — she's an 18-year-old college student now — and I have tears in my eyes and envy over that perfect winged eyeliner!!!
I wonder if she still even cares about Mr. Napkin Head at all?????? I hope so, I really hope so.
OUR FICTIONAL FAVES GROW UP SO FAST! 😭