This "Full House" Episode Foreshadowed The College Admissions Scam, So I Re-Watched It
For obvious reasons.
In light of the Aunt Becky college scam that has rocked the Internet for the past two days, people have noticed that the Full House Season 6 episode, "Be True To Your Pre-School" essentially foreshadowed the whole thing.
So I decided to rewatch the episode with fresh eyes and provide you with the recap nobody asked for but I hope you will enjoy.
The whole mess starts out with Becky and Jesse's snooty friends telling them that picking a pre-school is the "most important decision you can make" for your kid, or else they will be failures for life. They look exactly like the kind of people who would find competitive pre-schooling important.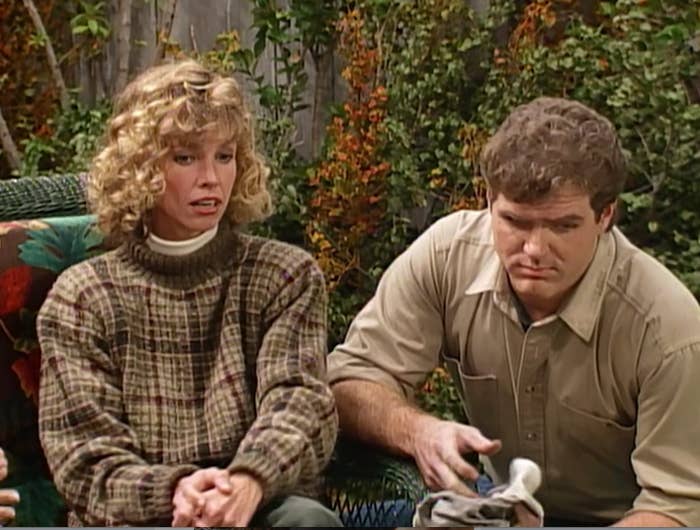 And, at first, Becky and Jesse are like: "The fuck?????"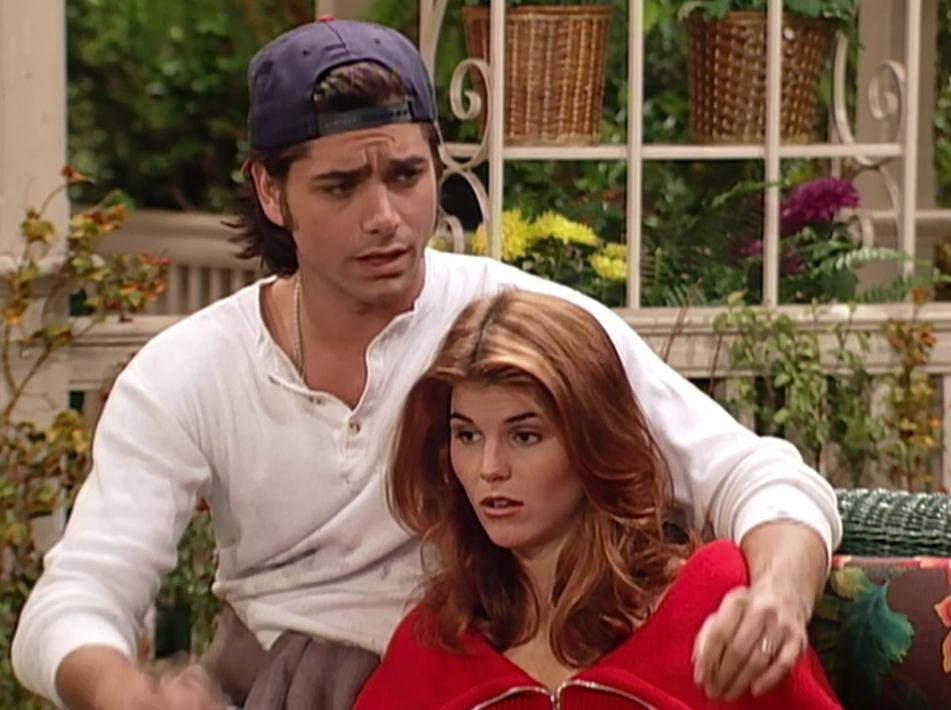 But then, they give in to peer pressure because they realize Nicky and Alex are completely USELESS at building with giant Legos compared to that Lego prodigy on the left: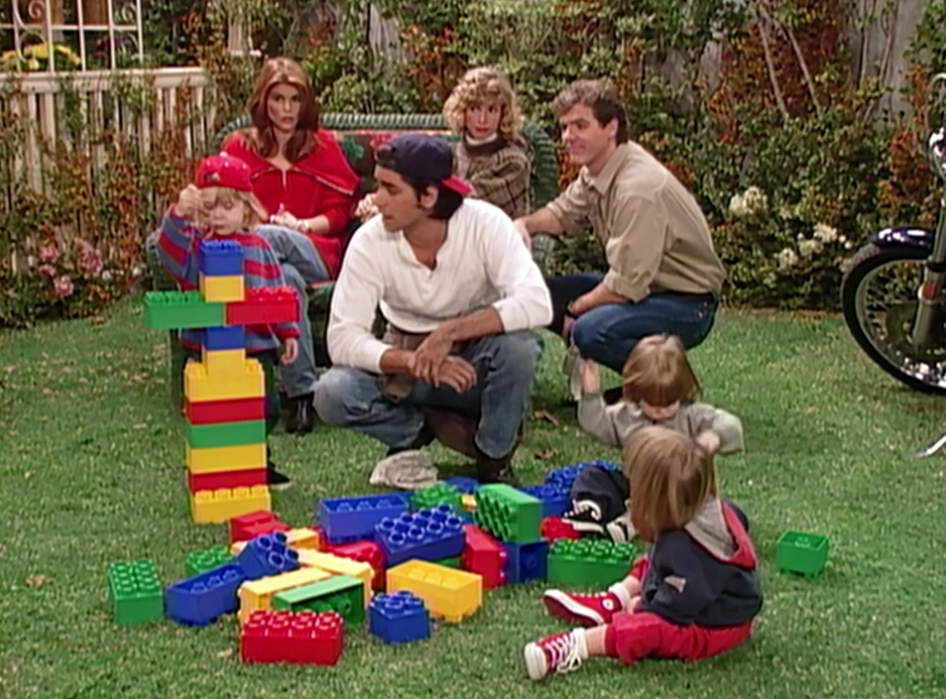 They get the bonkers application for the elite pre-school, and they're like, "This seems to be a bit much..."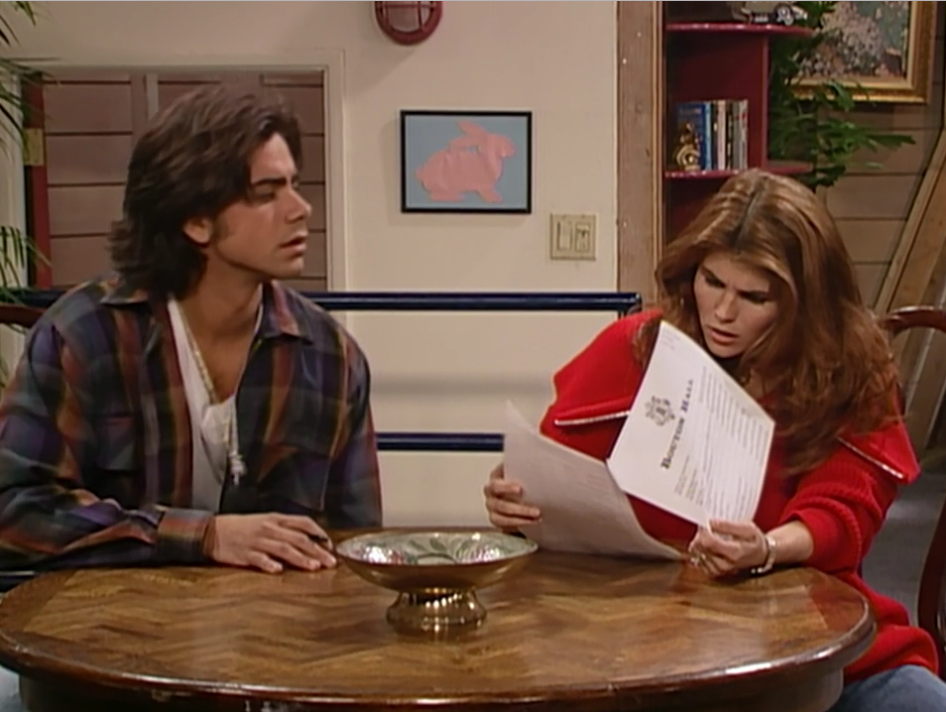 But then they're like, "Our dumb idiot kids just put buckets on their heads! We must do something!"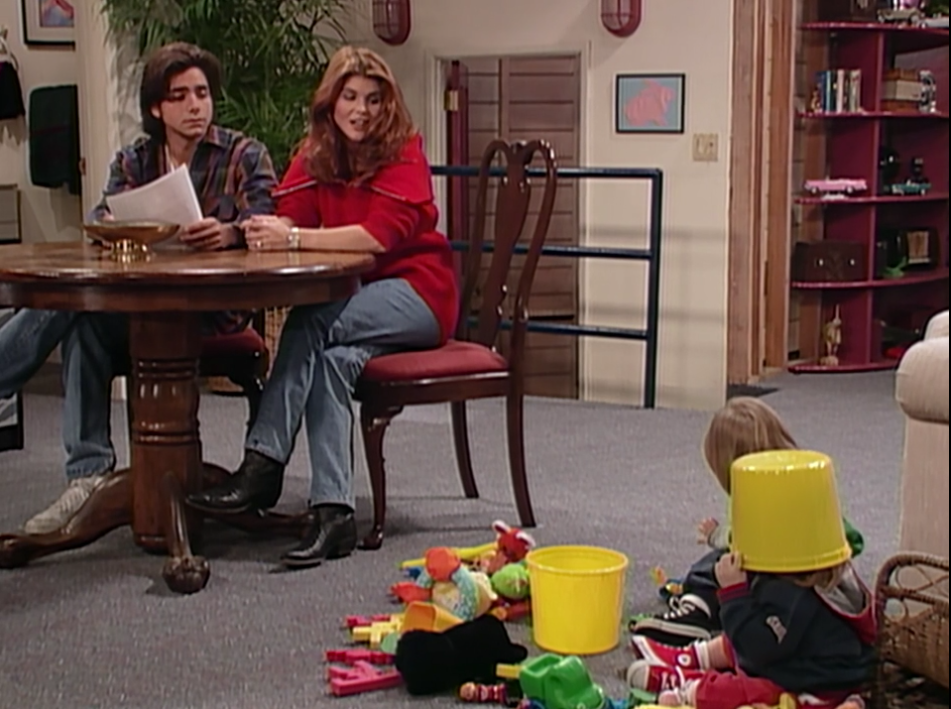 Becky leaves the room and Joey comes in, and tells Jesse to say their kids are "bilingual" because they speak "English and Gibberish".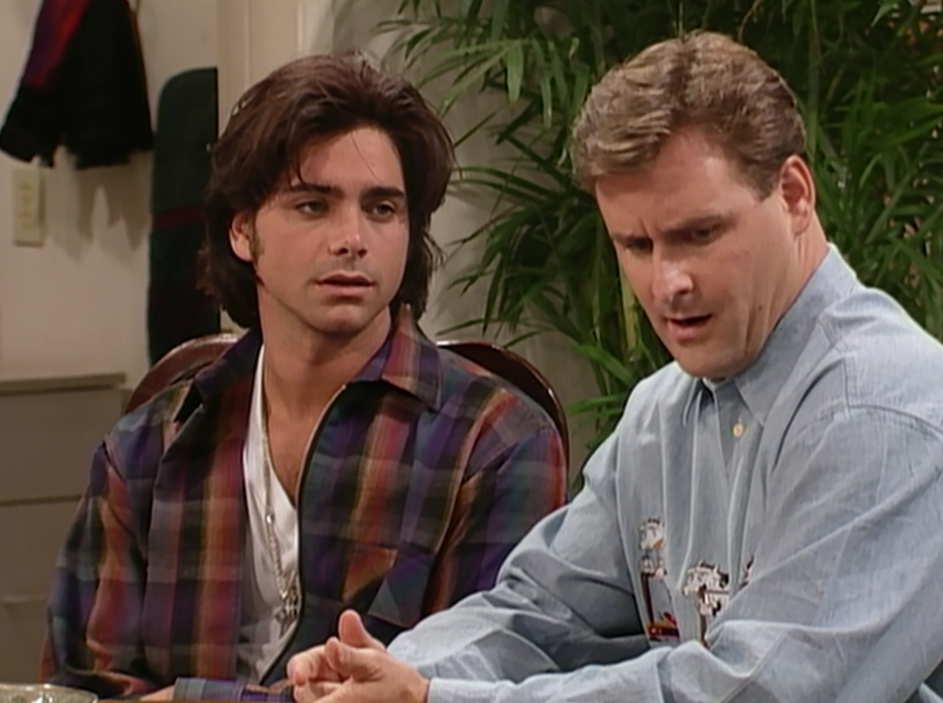 At first Jesse is hesitant to lie, but within literally 5 seconds he does a complete 180: "I'm their father. If I don't lie for them, who will?" Aww, cute?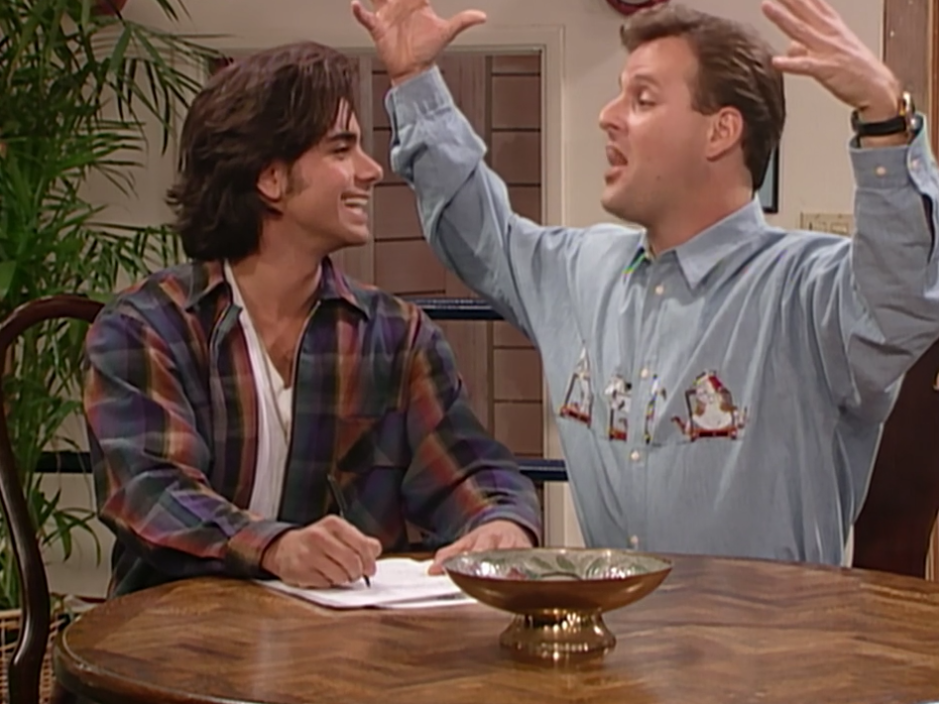 And then Becky (who doesn't know about the lies) tells Jesse that the boys have to go in for an in-person interview. Fucking obviously.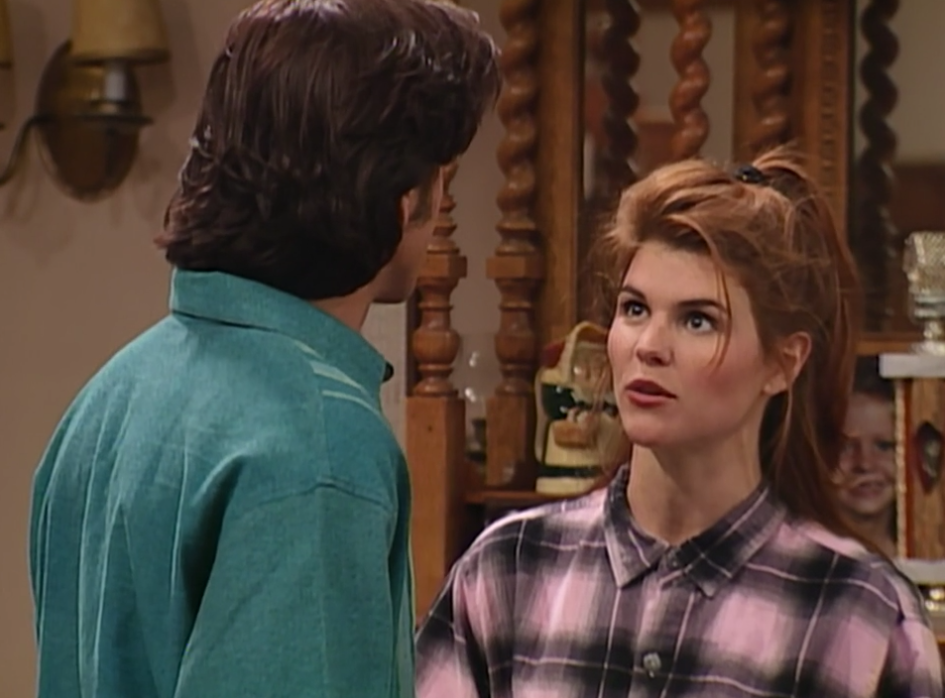 We arrive at Bougie Hall...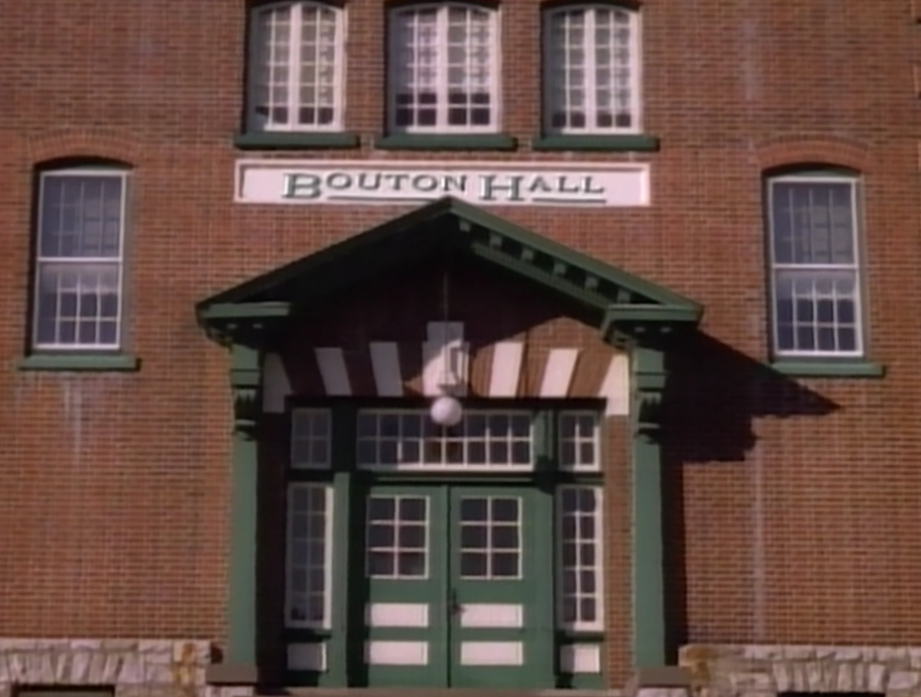 ...and Jesse admits he "lied a little" on the application, aka said that he and Becky are "ambassadors" among many other things.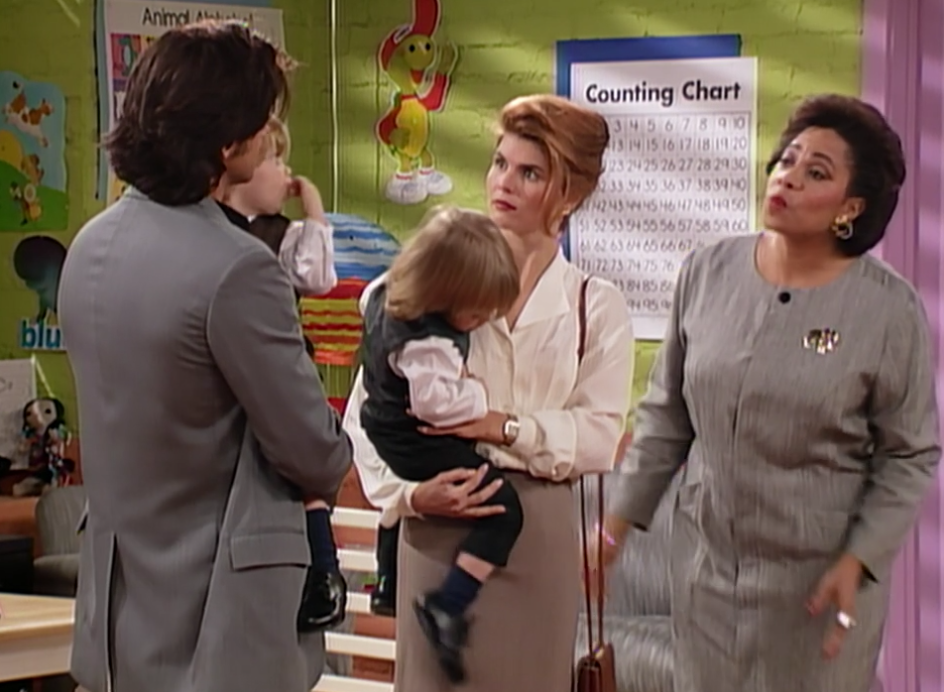 Becky becomes increasingly uncomfortable and feels the need to be honest (lol). And Jesse says she's been on an "honesty kick" lately (also lol). And they admit that the application is a lie.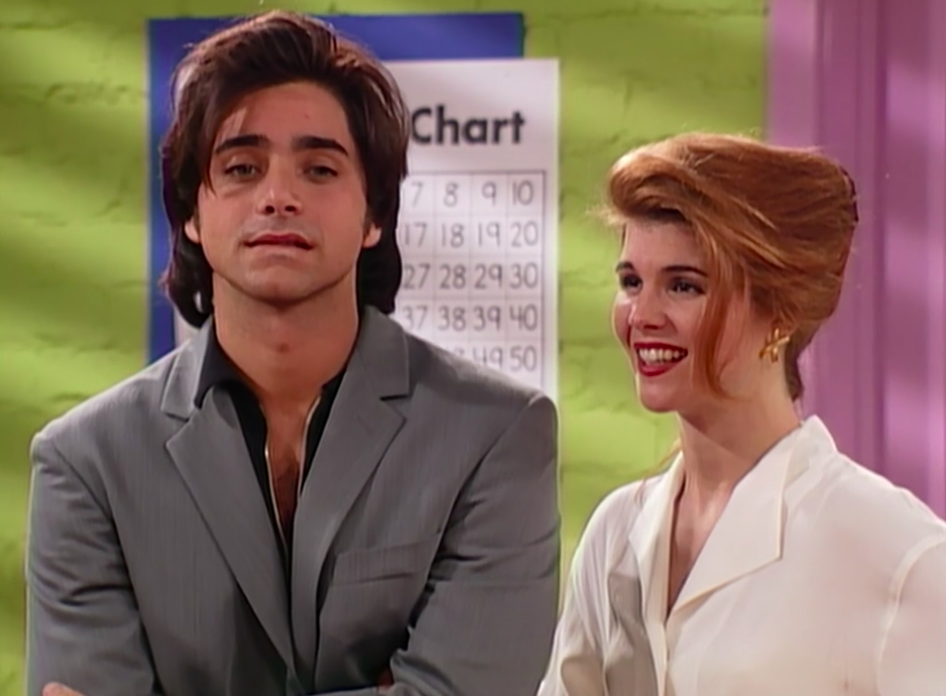 And then the interviewer says she knew all along that they were lying and she's literally just like, "It only shows you want what's best for your boys." Um, okay???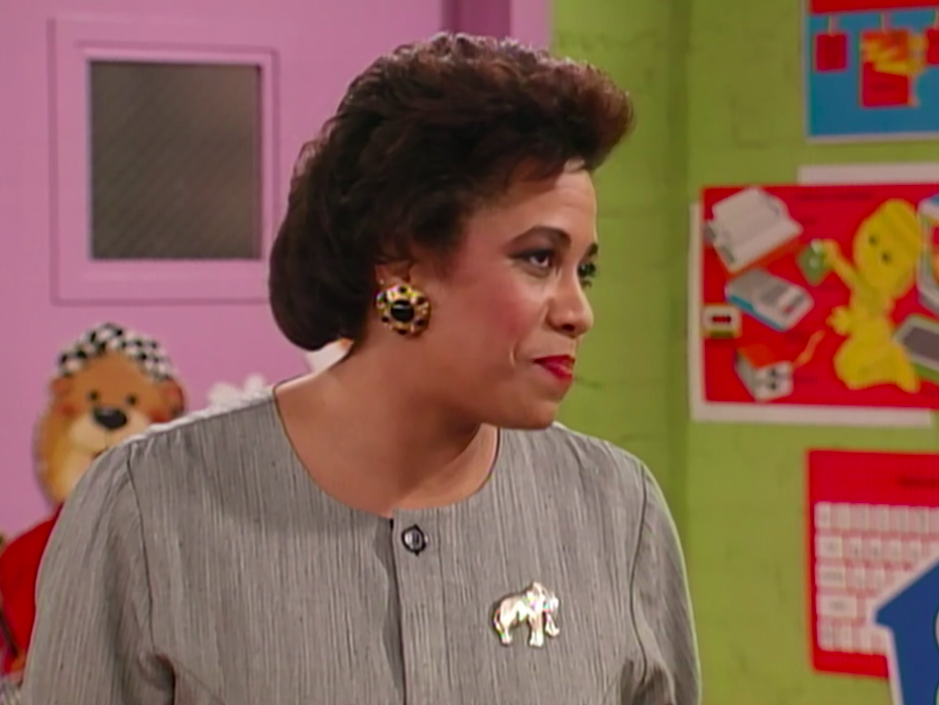 Later, at home, Becky and Jesse decide fancy pre-school isn't really that important after all. But they get a letter from Bouton Hall that reveals Alex and Nicky DID get in after all that. Lying works, people!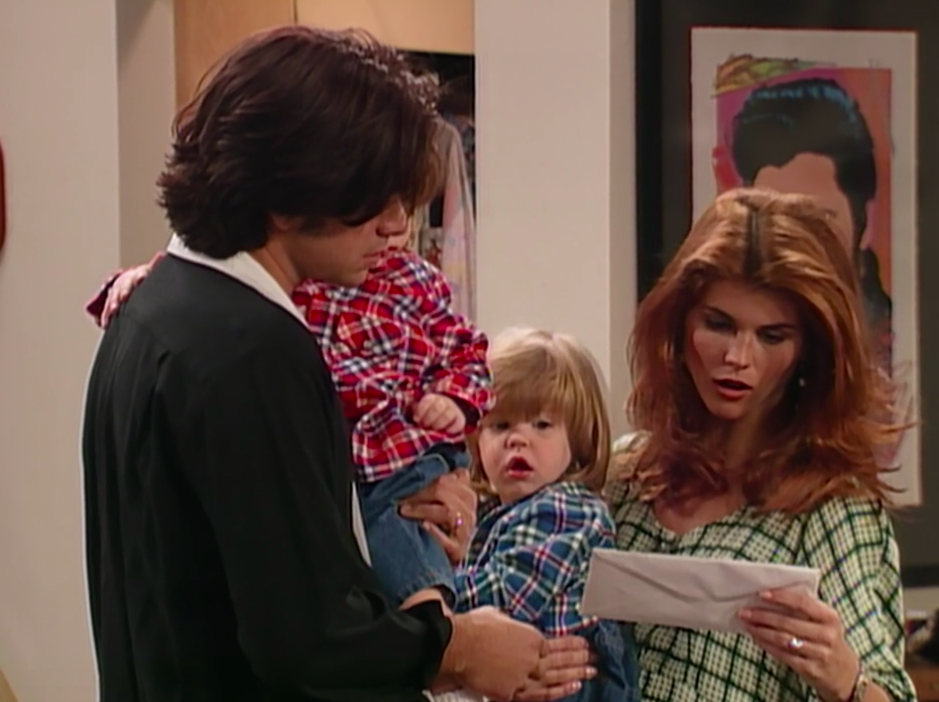 So, the moral of the story essentially is: "SCAMMING TO GET INTO SCHOOLS IS EFFECTIVE!" And I'm not saying anything, but someone who might have learned that lesson is...