Chrissy Teigen Learned An Important Fact About Her Butthole
Yes, seriously.
Chrissy Teigen doesn't hold anything back — from her hilarious clapbacks to talking about her marriage to John Legend, she's one of the most refreshingly honest celebs out there.
Well, this month Chrissy's on the cover of Marie Claire (and killing it, if I do say so myself) and her interview is just 💯.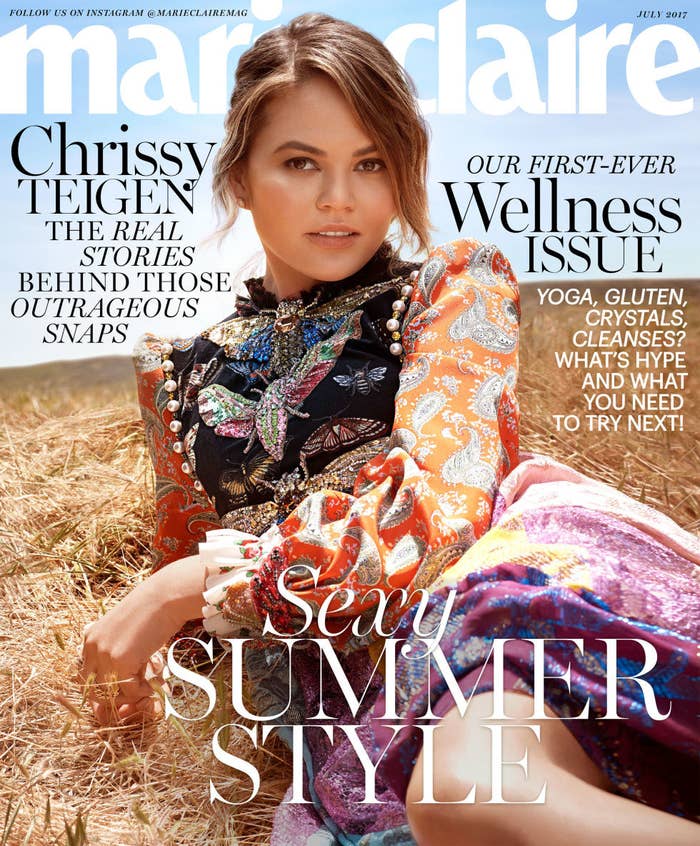 At one point, Chrissy opens up about the one body part of hers she thought John had never seen before — until she was proven wrong:
John and I had a double date, and we were joking around, and I go, "John's never seen my butthole." And John says, "Are you kidding? Every time anyone does anything doggy style, you see a butthole. I see it every time." I was like, "We are never doing it doggy style again."
Chrissy even followed up with a tweet about the whole thing:
TL;DR — John Legend has seen Chrissy Teigen's butthole, no ifs, ands, or butts about it.
And it's honestly NBD, so don't worry about it, Chrissy. You're the shit. (Oops, had to.)