In a dark time when celeb couples are calling it quits left and right (Anna and Chris! Hayden and Rachel!) John Legend and Chrissy Teigen are a true beacon of hope that love is still alive:
Their relationship is so strong that they'll call out anyone who seems to claim otherwise:

In a recent interview with Us Weekly, Chrissy jokingly explained the REAL reason their marriage will stand the test of time — and it has a lot to do with their daughter, Luna.
I told him the No. 1 reason we are not getting divorced is because I refuse to see another woman with my baby.
This is pretty hilariously consistent with another reason Chrissy has given in the past: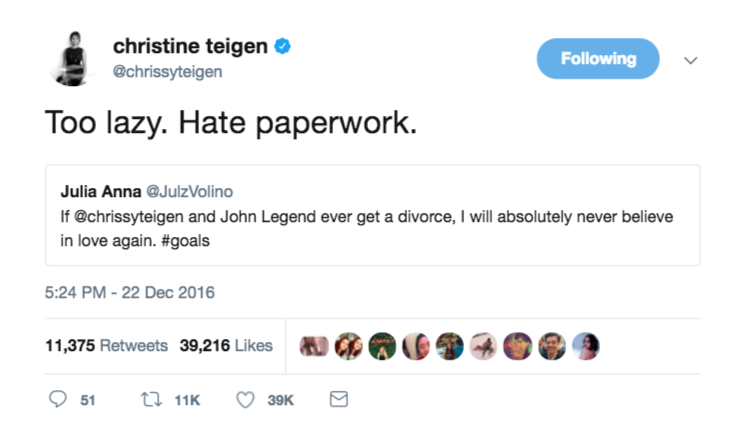 All jokes aside, Chrissy also had some super-sweet words to say about what makes their relationship work: "Kids, friends, and work are hard, but John is the easiest part of everything."