Last year, Anna Faris and Chris Pratt announced their separation after eight years of marriage.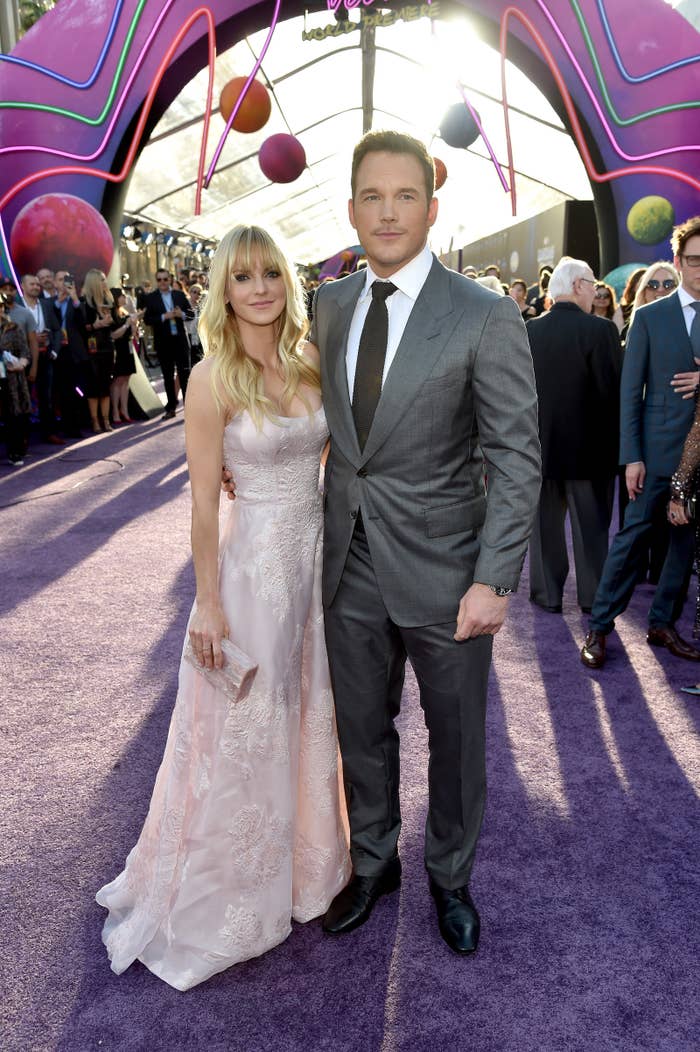 Since the pair cultivated such an adorable social media image together, the *internet* (yes, us included) had a very strong, very sad reaction to the news — and the biggest response was, "Love is dead."
This week, Anna was on her friend Dax Shepard's podcast, Armchair Expert, and she revealed that the public response to the news wasn't exactly easy on her and Chris:
Chris and I did talk about... We got, like on the Twitter feed, 'Love is dead' and 'Relationship goals' ... We obviously cultivated something and it was rewarding for a while. It was like 'People seem to think we got all this shit all right.'... I had a little bit of a childish feeling of 'Oh come on, fucking grow up' — a little anger... But that's not fair either because I cultivated it. We intentionally cultivated the idea of like 'Look at this beautiful family' and there were so many moments that were like that but like anything on social media, you don't post 'Where the fuck is the toilet paper?' or whatever... I think it's a very hard forum to be genuine, and I think it does a disservice to people to not be.
Anna also says she's reevaluated her thoughts on marriage (she was married twice — to Pratt and previously to actor Ben Indra). "For me, I'm just not quite sure where it fits... I am a romantic. I believe in a partnership, I believe in companionship. I just don't know if I believe in a ceremony of a wedding."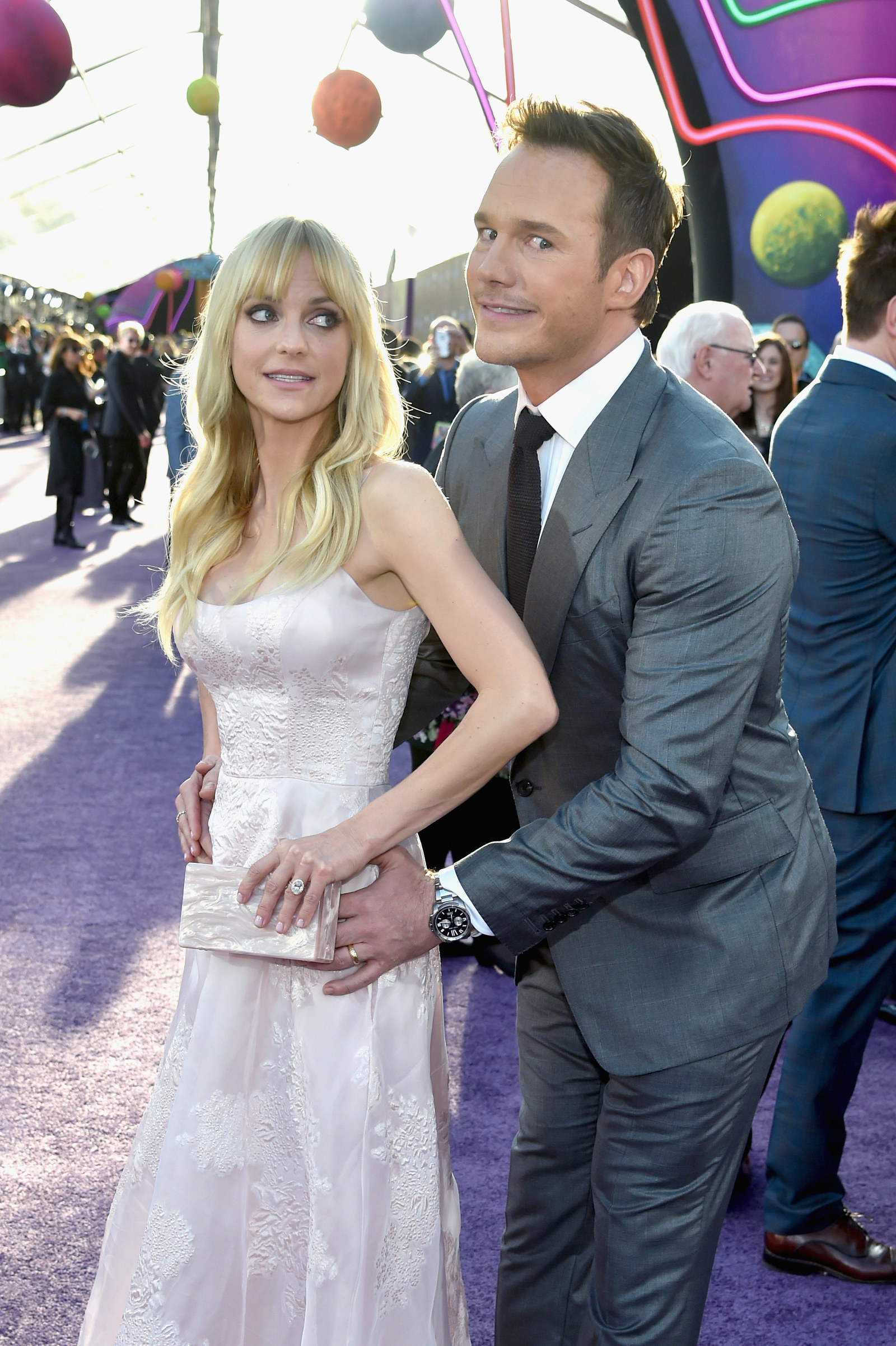 But she also did give an update on the status of her relationship with Chris now, and it sounds incredibly healthy. "We had an unbelievable marriage and we have a great friendship now, we love our son to death... I'm really proud of that."