A Producer On "Newlyweds" Just Spilled Some Tea About Nick And Jessica's Marriage
"They weren't suited for each other."
Remember Newlyweds: Nick and Jessica? Sure you do, it brought us one of the most important inquiries of our time: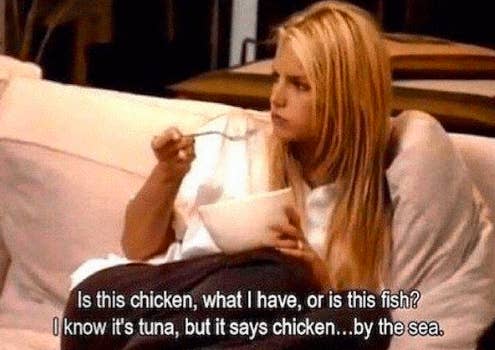 In a fascinating new interview with Complex, one of the show's producers, Sue Kolinsky, shared a lot of interesting behind-the-scenes tidbits about Nick and Jessica. But the saddest part is what she had to say about the state of their marriage, even back in the glory days:
You could feel there was tension between the two of them. They were very different people. He was a blue collar guy — he did a lot of things himself, like he and his brother would build things. He was frugal, and she had excessive taste. In the end they weren't suited for each other. The only thing they really had in common was their music. She was really young; I think he's seven years older than her. He wanted a family, and her father thought maybe she was too young. Her father was very involved in her life.
BRB CRYING FOREVER MY WHOLE LIFE IS ONE DEPRESSING LIE AND YOU CAN HAVE WHAT'S LEFT OF ME.