1.
When Robert Downey Jr. summarized the difference between Steve Rogers and Chris Evans with a perfect meme...and Chris agreed:
2.
When RDJ created a perfect meme:
3.
When Robert celebrated ALL the shippers on Valentine's Day:
4.
When RDJ shared this uncanny resemblance...
6.
...and then totally tripled down on it...
7.
...which Chris REALLY appreciated:
8.
When Chris wished RDJ a happy birthday...
9.
...and when he did the same last year, and RDJ called him his "favorite Chris":
10.
When RDJ and Chris squabbled over Ryan Reynolds' affections: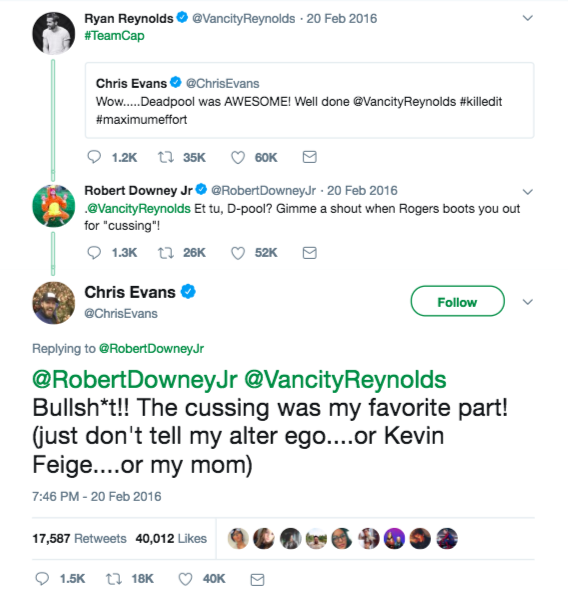 11.
When Chris felt very lucky, thanks to Robert:
12.
When, yes, they were expecting:
13.
When Robert's "worst nightmare" happened:
14.
When Chris teased Robert:
15.
When Robert celebrated April Fools' Day:
16.
When they demonstrated Civil War IRL:
17.
And, finally, when they recruited us to Team Avengers together: