Game of Thrones is a bloody brutal show.
Like in the very first episode, Jaime Lannister pushes Bran - a small child - out a window.
And before the first season is over, Ned, the ~hero~, has his head chopped off.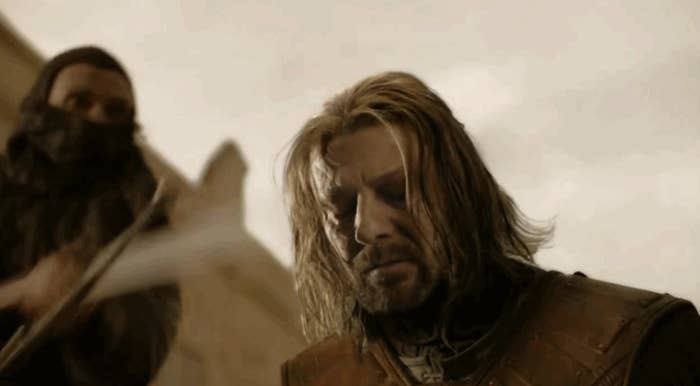 We want to know which you found the most shocking. Tell us what moment you thought Game of Thrones went way too far, and your response might be featured in an upcoming BuzzFeed Community post or video.