"Have you ever, ever felt like this?"
Few words elicit an immediate, visceral reaction amongst Australians of a certain age quite like those seven.
Thanks to endless reruns, screenings on rainy school days and, more recently, streaming services such as Netflix and Stan, Round the Twist endures like few other Australian children's TV shows, up there with the likes of Play School, Skippy the Bush Kangaroo, and Mr Squiggle.
But it's the show's irreverent, boundary-pushing, hilarious and heartfelt storytelling that truly earnt it a place in Australian pop culture. Twenty-eight years after it first aired, I spoke to dozens of cast and crew members to learn about the perfect storm of circumstances that enabled the creation of this national icon…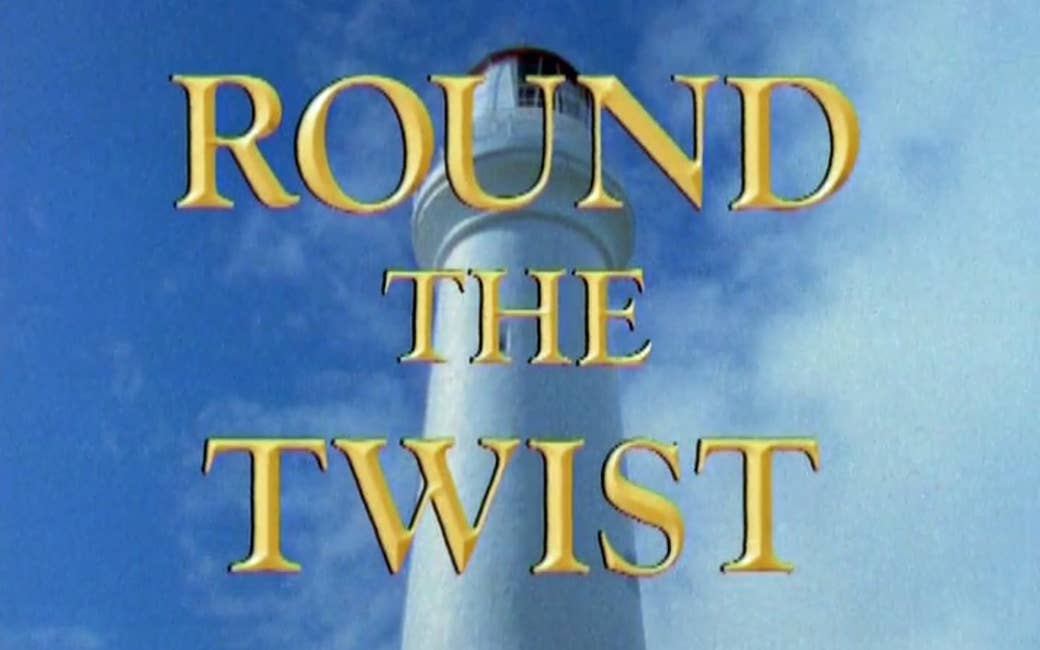 The Australian Children's Television Foundation (ACTF), a non-profit organisation established in 1982 with the express purpose of creating quality programs for kids, was looking for something uniquely Australian.
Patricia Edgar, founding director of the ACTF and executive producer of Round the Twist, Seasons 1-4: I decided, "I want to do something that is really Australian to its core". The kind of larrikin part of Australian culture which kids love. I spent months looking for ideas, trying to work out what this could be based on. In that process, a woman who was working for me gave me a Paul Jennings book. I read that book, and I laughed and laughed. I thought, "Now, here's a core of something that could be very funny".
Paul Jennings, author and writer of Round the Twist, Seasons 1-2: My objective [in writing the books] was to come up with a really good plot, where you get a quick reward … I was thinking, "I want kids to know that your country is a place that you can have an adventure in, and it doesn't all happen overseas". I must have written three or four books [at that stage], and I got a call from the ACTF saying they were interested in talking to me about making a TV series.
Edgar: I went to see him, he was teaching at Warrnambool at that point, and I said that I wanted to option his stories to begin work on a series. He said he would love to write it, and I said, "Well, you've got no experience in scripting, you've never written a script." So we agreed that he could have first go at it, and if it didn't work, I could then get other writers to take over to develop it.

Edgar had previously worked with Esben Storm, a Danish-born actor/writer/director, and brought him on board as script editor to help Jennings. Storm, who died in 2011, became lead director and later co-writer on the show, while also starring as Mr Snapper.
Jennings: Esben was to teach me to write scripts. He lived in Sydney, but he used to fly down to Warrnambool, and so we set about it. The first one I sent in, he didn't like very much, he said it wasn't funny enough, so I picked another episode, which I think was "Skeleton on the Dunny", and took that to first draft. When they got that one, they said I could do them all, which I was really pleased about. But it was a steep learning curve. Esben was a good tutor.
Edgar: I just kind of let them have their space, and they worked for a year and they wrote, and they re-wrote, and they re-wrote, and they re-wrote.
Jennings: [Storm would] go through it and send it back to me and say, "It needs more work"… They actually got, like, 12 drafts, instead of three or four. It was more work for me, [and Storm] too, because he had to read every one and then mark it up and send it back. I mean, I'm happy I did it. I think one of the reasons it's so good, is that he kept making me rewrite it, and he kept re-editing it. It's very tight.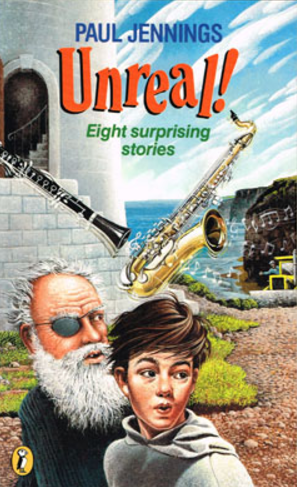 Edgar: I'd done research which showed that girls liked stories with girls, boys liked stories with boys, and that if you want to trap different ages, you've got to have different age groups, so you needed a young kid, you needed the old kids, and the stories would focus on them, but you needed a community [around them]. So that was why there was Bronson and the twins, and then the Gribble gang.
Jennings: A lot of it was based on my own experience in life. I was a single parent, and I lived in this old house which I'd moved onto the edge of the cliff down in Warrnambool. I bought it in Penshurst, which was 50km away, and it was delivered in three parts and put on the edge of this cliff down there … In one of my early drafts, I thought, "I'll set it in that house, and the opening scene can be the kids all round the kitchen table having a meal, and a signpost goes past, and then a tree goes past, and then you realise your house is being moved." Esben said, "No, you can't do that…it's too expensive." I was coming up against that all the time … So then I thought of a lighthouse. Any kid would love to live in a lighthouse.
Edgar: I remember them ringing me up and saying, "Look, we think they live in a lighthouse on the coast". I said, "Yep, that sounds good".
Jennings: At the time, I was a bit keen on the local schoolteacher. I had four kids, but I decided to put three into this family, and I based them on my own kids. Bronson was the little boy who always stopped at the pantry to see if there was anything in there, and Linda was the feisty, political young teenager, always aware of women's issues and so on, and then Pete, he wasn't one of my kids, but I sort of based him on myself as a boy. And the father, played by Richard Moir, was sort of based on myself as a daggy single parent.
Edgar: We carved them up, so there was to be a Pete story, a Linda story, and a Bronson story, and this was structured throughout, so that each character had their key story. The other thing that I insisted on was that you had to layer it so that you had stuff that would really appeal to a young kid, and then you would have stuff that was quite sophisticated. So kids could come back to that series year after year and see different things, as they gradually got smarter, and understood the world.
Jennings: My original title was Round The Bend. Patricia Edgar actually said Round the Twist would be better...I thought, "I'll call them the Twist family". I looked it up in the phone book, because I didn't think there would be anyone with Twist as a surname. There were three or four, and it wasn't until we'd finished the first series that I was walking down the street one day and [remembered] Oliver Twist!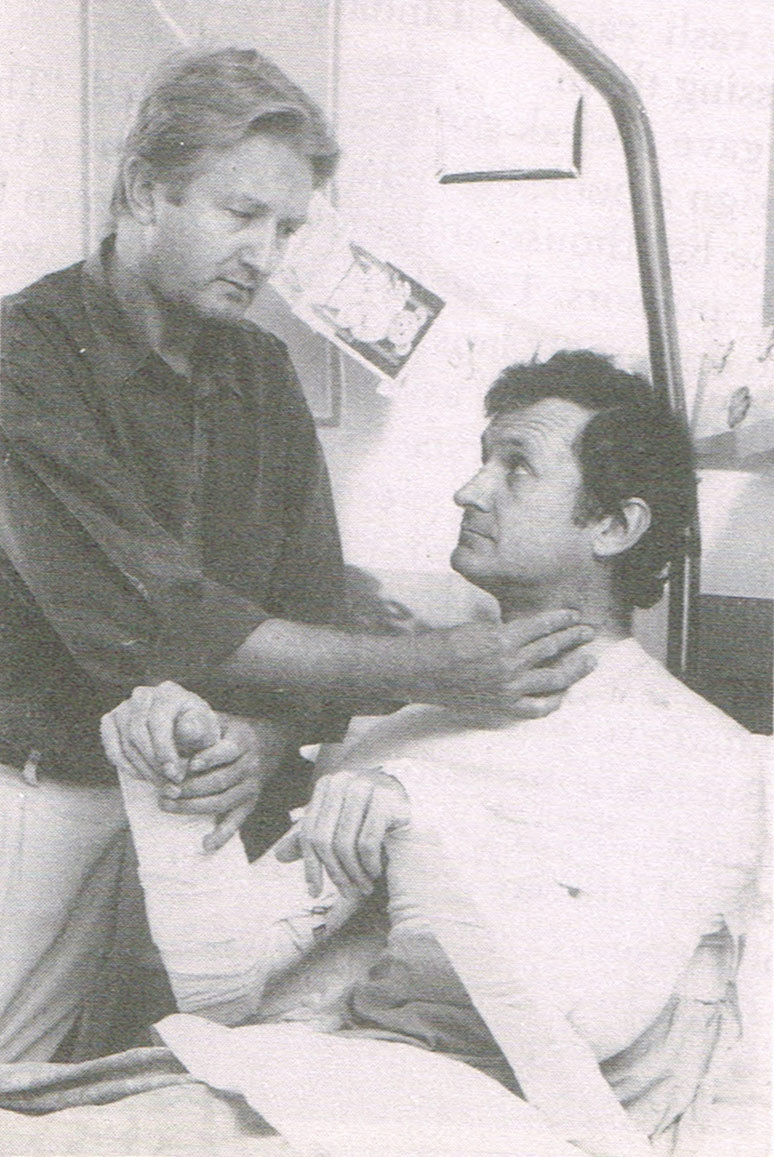 Edgar: There's no question that Paul was exceptionally clever with his ideas, and the stuff he came up with. It was a brilliant partnership in creating it, [with Esben and Paul] bouncing off one another…they were warm and affectionate with one another. Esben would roll up with a bag of croissants, and they'd sit and they'd work together and nut things out and laugh and be amused.
Jennings: [It was] a partnership. I couldn't have done it without him, and he couldn't have done it without me. A lot of the time we'd be sitting around laughing our heads off.
Antonia Barnard, producer, Seasons 1-2: I think the presence of Paul Jennings in the writing was so crucial to the way the scripts were so successful. It was symbiotic really, even though they were two incredibly different characters. The thing I always loved about Paul Jennings…his fertile mind was on education as much as anything else, but he just had no barriers. Because his focus was that everybody needs to read; it's such a great thing. And Esben had all the filmic side of it. So he could tell Paul what could and couldn't be done in the process. They were an extraordinary combination, but perfect.
Lisa Meagher, costume supervisor, Season 1, and later Esben Storm's partner: A lot of it came from Paul Jennings' books and a lot of it came with embellishment from Esben's imagination. He was quite sentimental…there's this great whimsical quirkiness that comes out. Everyone loved it.
While Jennings and Storm figured out the story, Edgar had to find the funds to make it all happen. She used her connection with Janet Holmes à Court, an ACTF board member, to do it in a way that enabled the team complete creative freedom.
Edgar: Robert Holmes à Court was doing business with Christopher Skase, who owned the Seven Network at this point. So through him, I got Christopher Skase to agree to buy the series at a reasonable price. Which also meant, because the staff in Channel Seven couldn't have cared less, I didn't have anybody looking over my shoulder saying, "You can't do this, you can't do that". The commercial networks were so furious about having to do children's programs that they just were indifferent to it.
You could not finance anything in Australia without an overseas sale. On [previous ACTF production] Touch the Sun, I'd worked with a big French production company, and I went to them first. They looked at Round the Twist and said it was disgusting…The idea of vomit and poo and pee and all of that kind of stuff, they just baulked.
Through going overseas to children's festivals, I had gotten to know Anna Hume quite well. She was head of children's programming at the BBC, and she came out to Australia, and Esben and I took her out to lunch. Esben was an incredibly entertaining person, and she was quite charmed by him.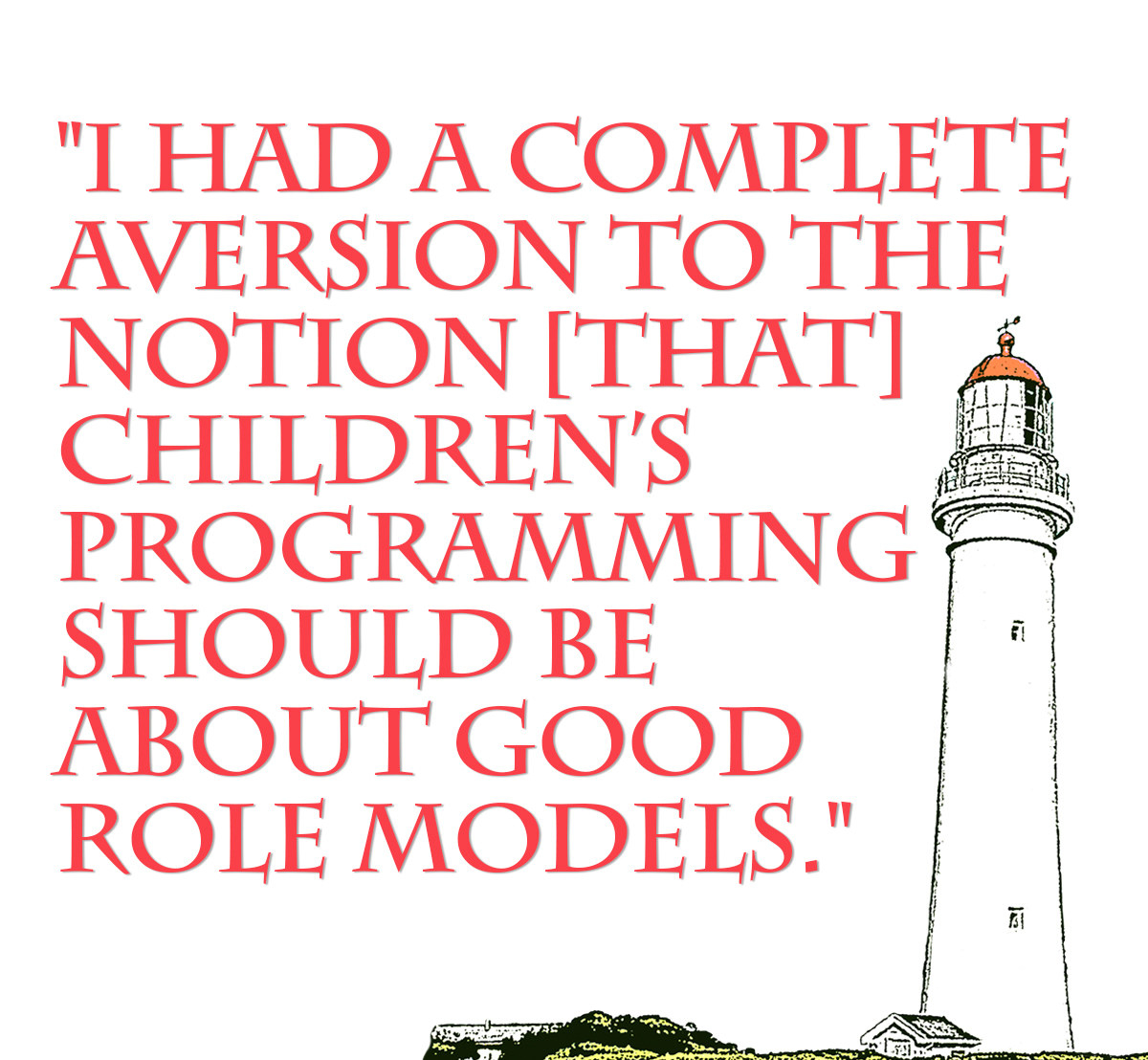 She had such a position in the UK, and a massive budget of course…she could afford to be controversial, and make some decisions that might rock the boat because it wasn't going to hurt her. So she agreed to buy it. Not for a very high figure, but the fact that the BBC agreed to it put a sort of imprimatur on the series. Well that's all I needed anyway, because I got the rest of the money from the Film Finance Corporation.
It meant — and no program is made this way anymore — but it meant that I had absolutely nobody interfering, and I was able to push the ideas to their limits, and Esben and Paul…they had all the time they needed. I'd got the money, so there was no interference. I was the only one who was approving or disapproving in a sense, so there was huge creative freedom.
Jennings: I was aware I was pushing [boundaries]. And I give full credit to Patricia Edgar and the rest of them for being game to do it on television, particularly a government-sponsored outfit, which is what they are.
Edgar: I had a complete aversion to the notion [that] children's programming should be about good role models. There were a hell of a lot of people who were advocates for children's programming, who wanted stories that were bland and about nice children. I had not been like that in my childhood.
My attitude was very personal in the sense of, would I think it was funny? I was guided very much by that instinct, and I think Esben was the same. And it wasn't about, "What will people think?", or "What will we do to please someone else?" It was about, "How do you push the boundaries?" My attitude was, "Go more! I want more!" I just kept pushing them to be really outrageous and really funny, and eventually, we had what looked like a 13-part series.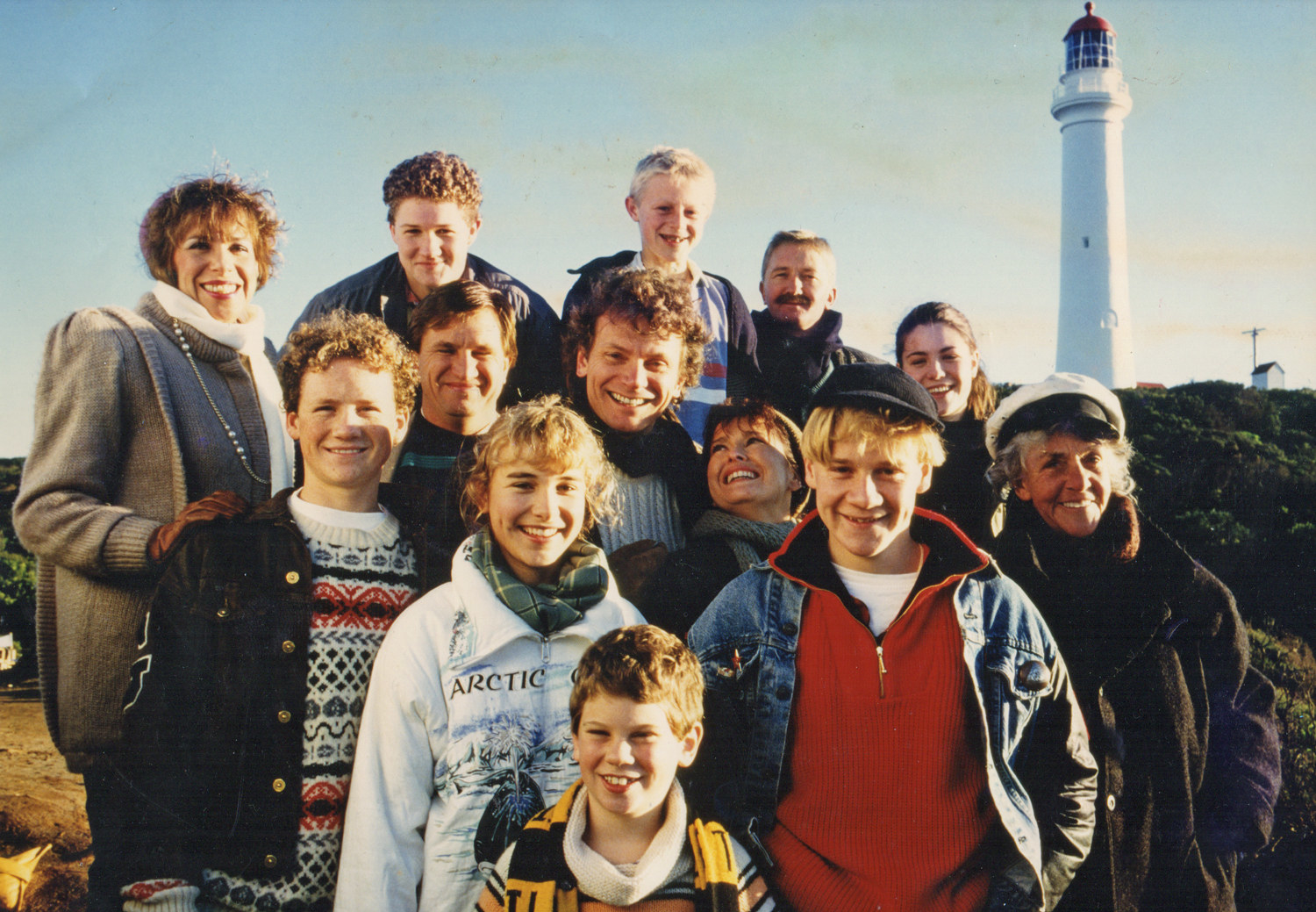 The next challenge was to find child actors who could handle the comedy and emotional range called for in the scripts — supported by a strong cast of adults.
Greg Apps, casting director, Seasons 1-2: The two characters that were in place when I started casting were Richard Moir as the dad, and Esben Storm as Snapper.
Richard Moir, Tony Twist, Seasons 1-2: I was friends with the director, Esben. We'd always wanted to do comedy together, and this was a chance to do a little bit of comedy. And then I met Paul Jennings, and it was all go from there on.
Edgar: With the kids, we did a casting call. [We had auditions] in a big hall. You get them to do exercises or do anything they want, and you gradually see the stand-out kids who physically are what you are looking for — the age, the look of the characters — and you narrow it down.
Tamsin West, Linda Twist, Season 1, and vocalist on the theme song: There was an open audition and I was sent along by my agent. There were maybe a couple of hundred kids there. They got us together in groups, doing crazy stuff. Basically making sure that we weren't awkward teenagers who were gonna feel funny doing crazy stuff that you'd have to do on the show.
Apps: In this country it's not like America where it's, "Oh, you don't like the 100 I've got you today, that's okay, I'll get you in another 100 tomorrow". Especially with teenagers — you need to cast a person who is special, and individual, and memorable, and has the appeal that you need, and you mould the character to meet them. So the character meets the actor, rather than the actor meeting the character.
Cameron Nugent, Tiger Gleeson, Season 1: It became obvious pretty quickly they'd sort of grouped us into ratbags for the gang, and you had some lead kids for Pete and Linda.
Sam Vandenberg, Pete Twist, Season 1: About every hour or so they [dismissed people], and before you knew it, by the end of the day, I reckon there was about 10 of us left. And that included everyone who was in the cast for the first series.
Apps: I've never had an experience like it in my life, where we got to the end of the day, and there was the cast in front of us. I think we had two on the list for Bronson, but we had our Pete, our Gribble, our Rabbit, our Tiger, our Linda. We had them all. I've never had it before or since then, where you just see the series in front of you.
The cast wasn't the only crucial element in the show's success — an enthusiastic and talented crew also came together to create magic under Storm's leadership.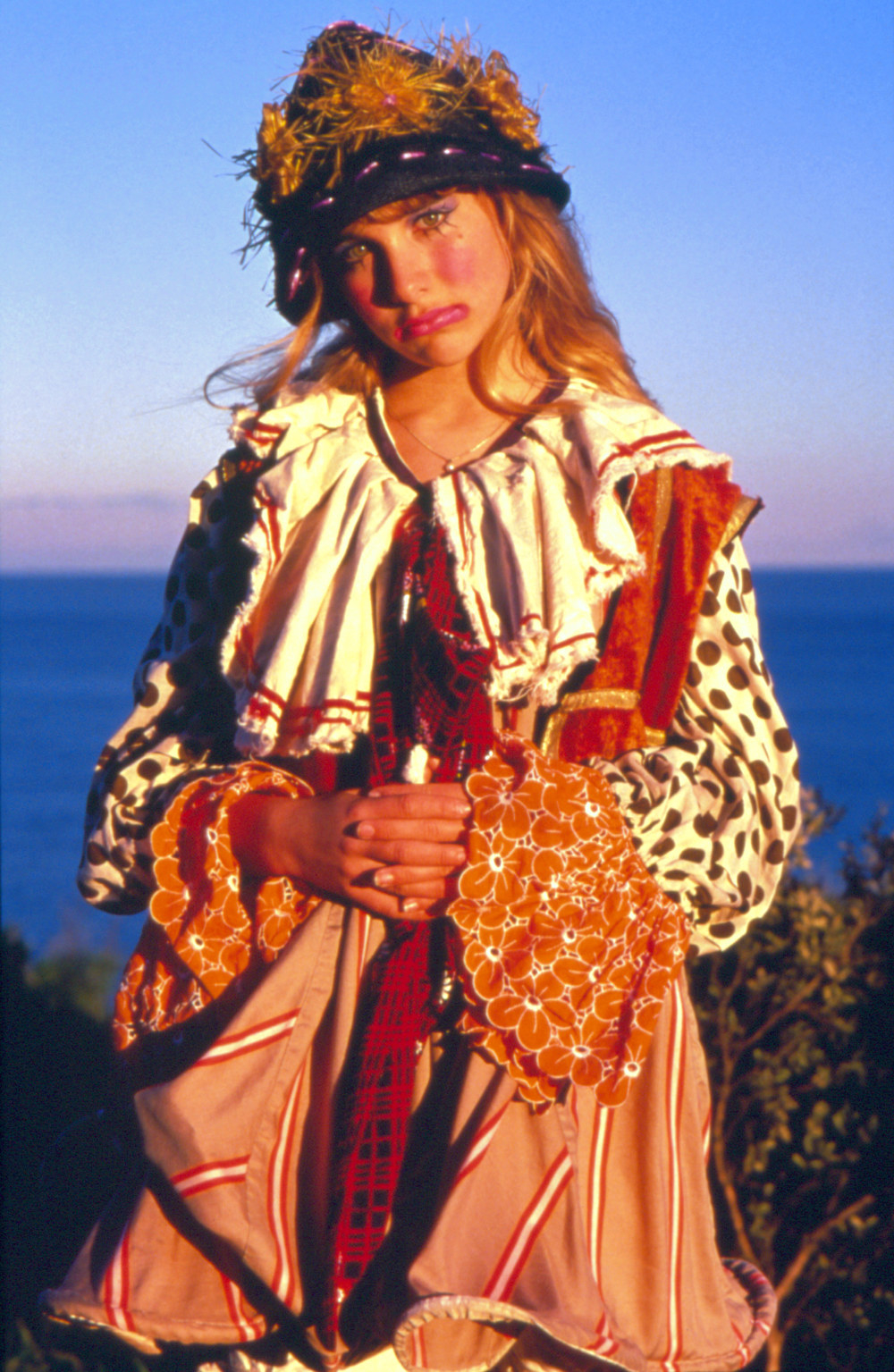 Barnard: When we put together the team, they just loved the scripts. What they then went on to do was what you saw on screen, which I don't think I envisaged when I first took on the project, to be honest. There was something about that team that just allowed us to be as outrageous as we possibly could.
Robyn Gibbes, Fay James, Seasons 1-2: The props, costume — Lisa Meagher's costumes were just wonderful, they epitomised the layers within the characters — and the shooting, the camera work, the lighting, was just beautiful. That lighthouse looked extraordinary.
Meagher: The key with the costumes is to try and keep things classic so they don't date. Keep things colourful and light, because of the nature of the show.
Peta Lawson, production designer, Seasons 1-2: We really wanted the show to look as wacky as possible, so every inch of frame was to be filled with something that made it look interesting…I worked very closely with the visual effects and special effects people, because back in those days, we did a hell of a lot more for real than what we would do these days.
Neil McCart, location manager, Seasons 1-2: It was great that all of the key creatives were so close, collaboratively. With Esben, you sat and ate and drank and did everything with him. It was very much family. The closeness of the creative team and the whole crew. I mean, it was all about Esben Storm in the end. Esben was the driving creative force behind the whole thing, he was just an absolute fount of energy, he was a big kid, but quite a brilliant guy, and he really drove the creative process.
Vandenberg: Esben was a remarkable man. He was always about energy, and trying to get the best out of us. He was like a little kid, but he got stuff done. I know that he would finish a 14-hour day, and he'd go back and plot the shots for the next day, and still have enough energy to really look at performance.
Nugent: Like Paul Jennings, Esben was an incredible guy. He spoke to me with such respect as a kid, he never ever spoke down to you, he would quite literally sit on the ground when he talked to us…we had subsequent directors who were excellent as well, but he directed the first block, and he really broke the ice and allowed the kids to be comfortable with anyone directing them.
Barnard: With Esben, his personality kind of burst out of him all the time, and so as the leader he persuaded everybody that it could be done. Everybody came up with ideas of how we could do it without the money and somehow we got there. He was relentless, but that's the great thing about working with directors who force you into realising their vision. You can't say "no", you just have to say, "how?". I think realising the vision of the stories was very exciting, and with the right people in place, that's what we managed to do.
The locations in Round the Twist — and the lighthouse in particular — became characters in the production. After investigating every lighthouse within two hours of Melbourne, Split Point Lighthouse at Aireys Inlet was chosen. It had the perfect surroundings, if not the perfect interior.
Lawson: We needed to make a few modifications to it. There was a tiny little entrance door to the real lighthouse, but that would have been impossible for us to do our entrances. So I suggested we build another entrance there, and we also had to build a workshop on location and an outdoor toilet of course.
We then set about designing a round set in the studio complex. We built the ground floor level, then the staircase for real, and we also built a couple of bedrooms that were meant to be further up in the lighthouse…I had to make the [main] room a little bigger than what it really would be.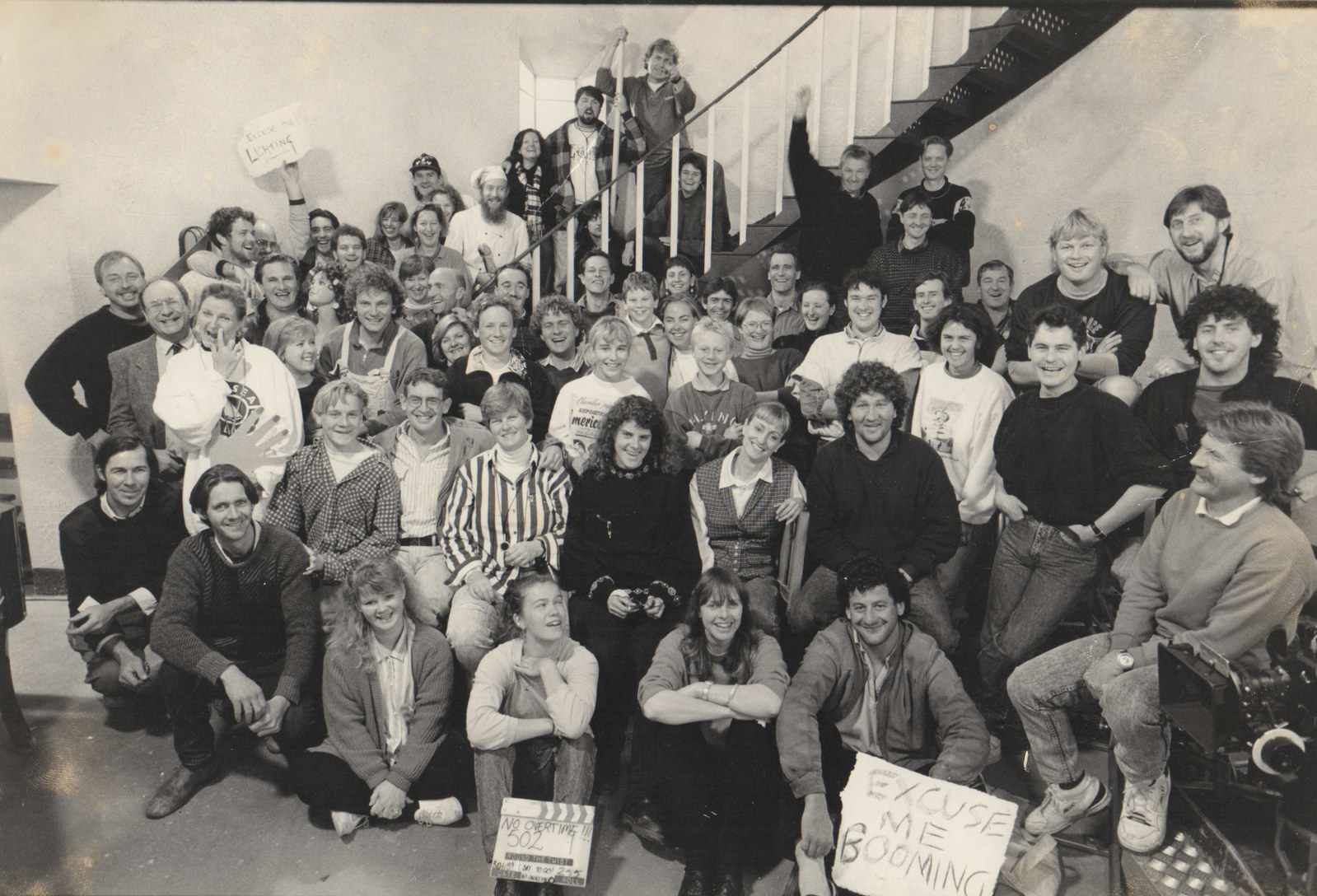 McCart: It's quite a big challenge for a kids' TV series to take a crew and overnight them at a place like Aireys Inlet, but we did it.
West: We stayed at these little cottages that were just out the back of Aireys Inlet, and they were in the middle of nowhere and had this big open grassy area behind. I used to sneak out into the paddocks and jump on the horses and go for a ride, until I got busted one day.
Daisy Cameron, Fiona, Season 1: They had us housed in separate cabins, boys and girls. I often felt for our poor chaperone, who was usually trying the keep the boys and the girls in their own cabins. I seem to remember sneaking through a paddock of cows to get to the boys' cabins. Not that, you know, there was anything sinister going on, it was just a challenge to see if we could do it.
The icing on the cake was the iconic theme music, created by Andrew Duffield from the 1970s/80s band Models.
Andrew Duffield, composer, Seasons 1-2: That line — "Have you ever, ever felt like this? Strange things happen, are you going round the twist?" — that was my starting point. Those lines in it like, "All the king's horses and all the king's men", and "Rain, rain, go away, come again another day", those were all words that I kind of put in as imagined verse words that I was going to replace somewhere down the line. Then we recorded them with Tamsin and…everyone was perfectly happy with them.
West: Over the course of the show, they'd realised I was a singer. We'd finished filming at that stage, and I was back at school, so I'd be going from school to the recording studio, sitting there in my school uniform singing the song.
Meagher: I remember being in the office and Esben and Antonia came down with [the theme song] and said, "Listen to this, what do you think?" They were always getting everyone's input. Esben would get totally excited about the music and loved working with Andrew Duffield and all those guys. They'd all work late at night, that's when they were most creative.
Andrew's a pretty amazing composer. Like when you actually listen to all the music in Round the Twist, it's fantastic. The thing is, Esben didn't think of it as a kids' show, so therefore you have kiddie music. The references in the music were all pretty sophisticated. I loved it. Of course, we were all singing it immediately.

The series launched in Australia in a less-than-ideal timeslot and without much fanfare, however it quickly became a hit in the UK.
West: We were really disappointed actually when the show came out. We were hoping for a 4.30 weekday timeslot, to catch all those kids coming home from school, but it was aired at 8.30 on a Sunday morning. Even then, it still rated really well.
Edgar: It did not get a profile from [Channel] Seven, they didn't promote it, they just put it on air and kids found it. In the UK, they really promoted it.
Buckland: They put it on right before Neighbours, and it pulled a really, really good audience.
Lachlan Jeffrey, James Gribble, Season 1, and production runner, Season 2: My grandparents were fucking chuffed. They were like, "This is it, our boy is on before Neighbours!"
Buckland: It took quite a bit of momentum to build [in Australia], and for us to work out that audiences were really liking it.
As the first series became more popular, talk turned to the possibility of a second. This presented a new challenge, as the young cast was now too old for their characters.
Edgar: People started saying, "We want another series". So I started thinking, "Okay, well the twins have grown up, Bronson's grown up, I can't get some of the actors back, how do we do this?" And then, I just thought, "Well, what the hell, we've got the characters on paper, we've got more plot, we'll just cast totally different actors." Which we did! That sort of thing at that time was not done!
Apps: When you move to a second series of a show like that, the bar is set so high. Now we are the custodians of these characters. We knew we had an instant audience from the previous series, and their expectations were high. But we had a really clear vision of what we were trying to do. I knew Esben would make something amazing.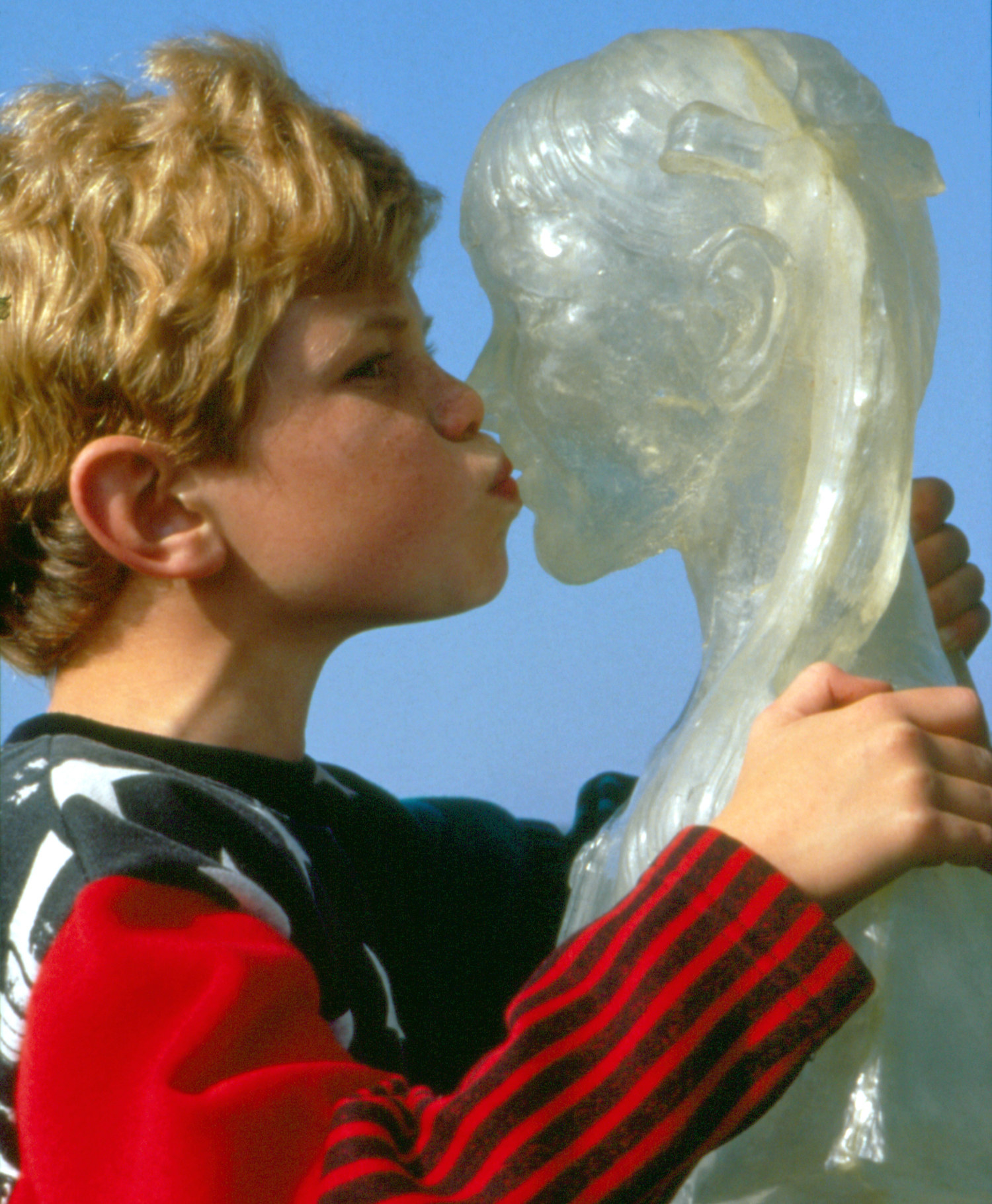 Barnard: [Casting] was much harder. I think there's a very interesting thing about how you become very attached to something that's going to be a one-off, and then suddenly someone asks you to do it again but with different people — [you have to] not impose what you achieved in that first series…it's got to be about people you can mould and form as children and teenagers into the same sort of characters, without them being the same people.
Apps: We did it exactly the same way [as the first series]. The desire was that, like Series 1, by the time we got to the end of that workshop day, we'd have all our cast, bang, signed off. But we didn't. There was a feeling of, "Okay, we've got people that perhaps can do the role or are good for the role, but have we got the best yet?"
Barnard: The second Twist family was easier to find, but the second antagonists were very hard to get, because in that first series those boys were very special, and in their case a couple of them took on their own characters, they evolved in it. So that was very hard to find again, because you couldn't see the evolution at the casting stage.
Apps: We went back and re-tested. At the end of that day, we were going, "We don't have a really small, energetic, wiry Tiger, and we don't have a really big, ponderous, for want of a better expression, Rabbit." We came to the realisation that by swapping it around, it did work. We let go of the physical template that we had put in place, and went with the individual qualities of the character.
Nick Mitchell, Tiger Gleeson, Season 2: I was actually cast for the role of Rabbit, and as it turned out, over the course of the auditions, they thought I was probably a little bit more suited to playing the role of Tiger. Which was great, although I'm not sure that's necessarily a positive reflection on me personally, because Tiger's quite cheeky and mouthy.
Richard E. Young, James Gribble, Season 2: They were testing me mainly for Tiger at the time, but they swapped our roles around and I ended up playing Gribble.
Meagher: It was always interesting to see what happened to Bronson again [when we] recast the kids. Jeffrey Walker was a pretty amazing Bronson who initially didn't get the role when he went for it, I don't think, and he just kept hassling. He really, really, really wanted it.
Edgar: About three days before the shoot for the second series, we still had not found the right Bronson. We had a kid, but he didn't have the spark. So very close to the wire, Esben rang and said, "Look, I've just found him". It was Jeffrey Walker.
Barnard: Somebody came into my office in pre-production and said, "Somebody wants to see you about a casting role", which isn't usual. I said, "OK, bring him in and we'll have a chat". And Jeffrey Walker walked into my office and sat on my sofa very seriously, and said, "I think I should be Bronson". And I went, "Oh do you now?" And by the time he walked out of the room, I thought, "Well you probably should, you're right".
Jeffrey Walker, Bronson Twist, Season 2: I'd watched the first series of Round The Twist at home with my big sister when it was on Channel Seven on Sunday mornings, and absolutely loved it. It was so exciting. I was probably eight-or-nine-years-old and absolutely elated. The camaraderie between all of us kids was pretty special, and particularly in the times that we spent staying down at Aireys Inlet. We lived in one big house together, and we were away for a few weeks at a time. I love all those people that I worked with, and still have contact with them now.
Zeta Briggs, Fiona, Season 2: We all got along…It was just like a family away from home, really.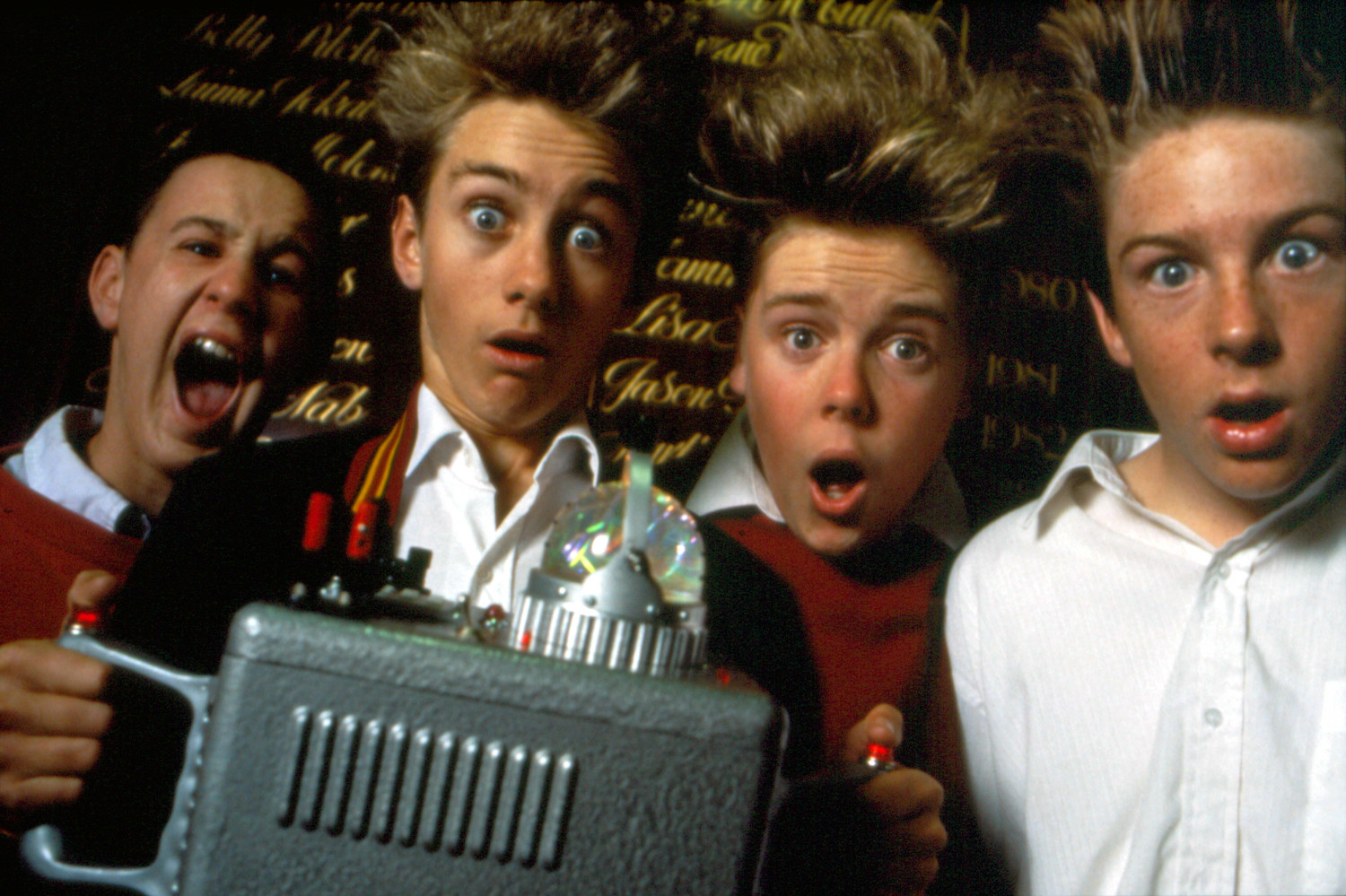 The second season was picked up by the ABC, which also licensed re-runs of the first season. It aired the two seasons consecutively in an after-school timeslot, allowing it to become more popular than ever. There was interest in a third series — but by that stage, the relationship between Jennings and Storm had deteriorated.
Edgar: In the second series, the really crucial thing that happened was that Esben and Paul had been falling out. To the extent that they could not work together again. Paul...wanted to be consulted about casting and everything. I said, "Look, you're going to be consulted, but you have no final decision, the final decision rests with me".
Jennings: I was aware that Esben was very generous to me, in terms of the way they might normally treat a writer…They cut me two special things I think, and one was to be involved in the casting. I only got a say, and didn't have any veto, and if they didn't want me to be there, I wouldn't be there.
Edgar: [After Jeffrey Walker was cast at the last minute] Paul was so pissed off that he didn't get to see Bronson before he was cast, that he refused to come to the set. Whereas with the first series he was so excited about it, he'd be out on set all the time. So that sort of started it. He'd come to believe he was more important in the whole process than he actually was. I mean, of course he was important, but it was a partnership. It was not that he was the star and Esben was just carrying out his wishes. Then, of course, Esben was on a fee for service, he got paid a flat fee for directing. Whereas Paul was walking away with all the royalties on the books…So financially, that really bugged Esben.
Jennings: I was always aware of Esben's contribution, and I've always acknowledged it...Being shot into the limelight when you are actually a fairly retiring person is quite confronting.
I probably wasn't different to most people in going from being a fairly shy, unknown person to being in the spotlight, then starting to believe your own publicity. It's bad for you. But then later on you realise, and you come back to normal. Round the Twist was part of that journey, but I don't regret anything. Well, I do regret some things about Round The Twist. I do regret perhaps feeling more important than I was.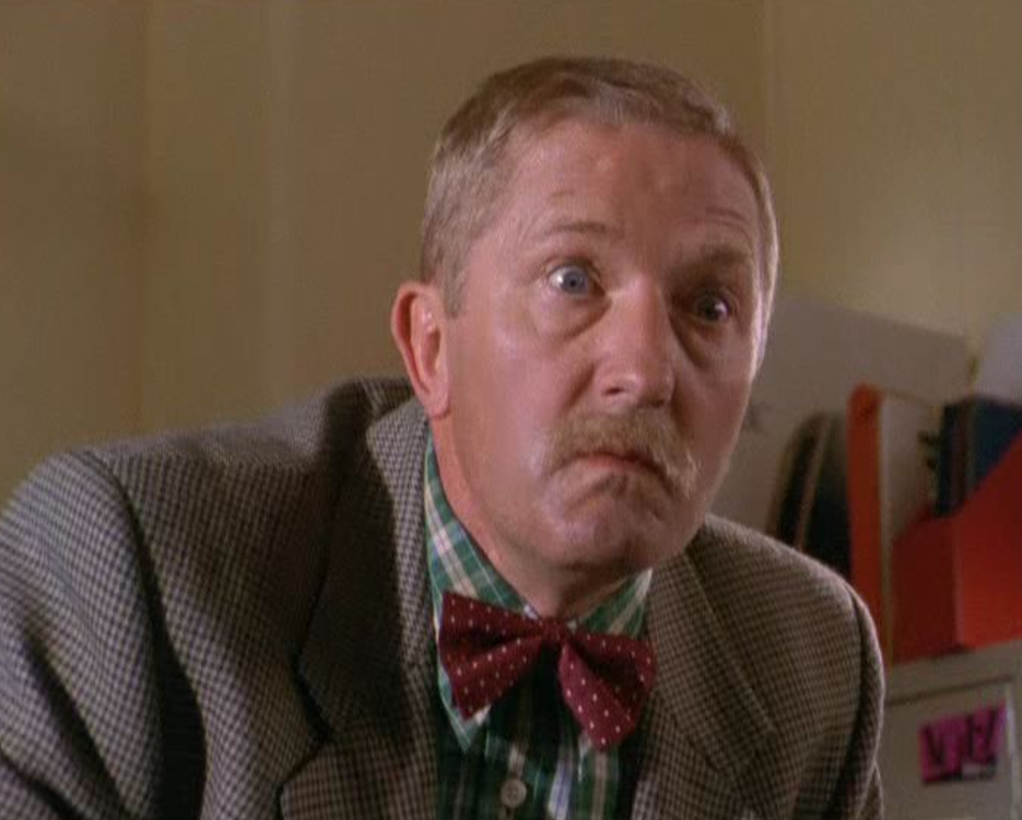 Edgar: I made one attempt to get them together. I took them out for dinner. To try to get them to reconcile. Esben was fine, but Esben was the sort of person who just poured it out, you know, he said what he thought. And Paul was the sort of person who was fairly reserved, and an introvert, and every word sort of burnt his soul. So although he gave Esben back a lot of stuff, when we finished, Esben said to me, "Oh well that's good, we've got all that off our chest". And I said, "Nuh, he will never get over this". And I was right.
Jennings: You know, it's an interesting thing when two people are involved in a creative situation so closely, and you're both creative people. You do get different little tensions that come to the surface. You look at a lot of relationships like that. Dean Martin and Jerry Lewis, Gilbert and Sullivan — you can point to a lot of people who have found it a strain working together in a creative effort, and so I don't think that's unusual.
We did have a few things, but I like to dwell on the positive side of it, because Esben was very talented in what he did. I look back and I think, well, probably I would have done some things differently now, if I was in the same situation, but I don't think I would have made another series anyway, because when you've got that amount of creative energy going into something, you've got no room for anything else. And basically, I was a writer of books.
Later on, I did have a go at a few other things, but at that stage, I did not want to spend another couple of years doing that. I wanted to get back to writing stories.
Edgar: Paul was announcing far and wide — he'd go on school visits and announce there would be no more Round the Twist, because the kids were always asking, "When do we get more?". He'd say, "No, there ain't gonna be more". And every time I went to the market, which was twice a year, in Cannes, the buyers would say, "When can we get more Round the Twist?"
Jennings: Everyone was unhappy when I wouldn't do any more. I'd absolutely had it. Although it was fun, I was really tired. I can understand the ACTF's point of view, I mean, Jenny Buckland, who runs it now, told me a couple of months ago it's still the only show they've ever made that's made a profit.
They're very proud of it, and would have liked it to keep going. Well, in the end, they made two series without me. I've never seen them. I mean, there was sort of a no-win situation. If they were better than the ones I wrote, you'd probably feel a bit of envy, and if they were worse, you'd feel sad, so I basically decided, "Okay, better for me not to have any input". I did get a letter from a kid once telling me his favourite episode was, I think it was the Whirling Derfish or something like that, and I said "Oh well, that's good".
Without Jennings on board, the idea of more Round the Twist was shelved for a few years. The ACTF made other shows such as Lift Off and The Genie from Down Under, but the hunger for Twists never went away.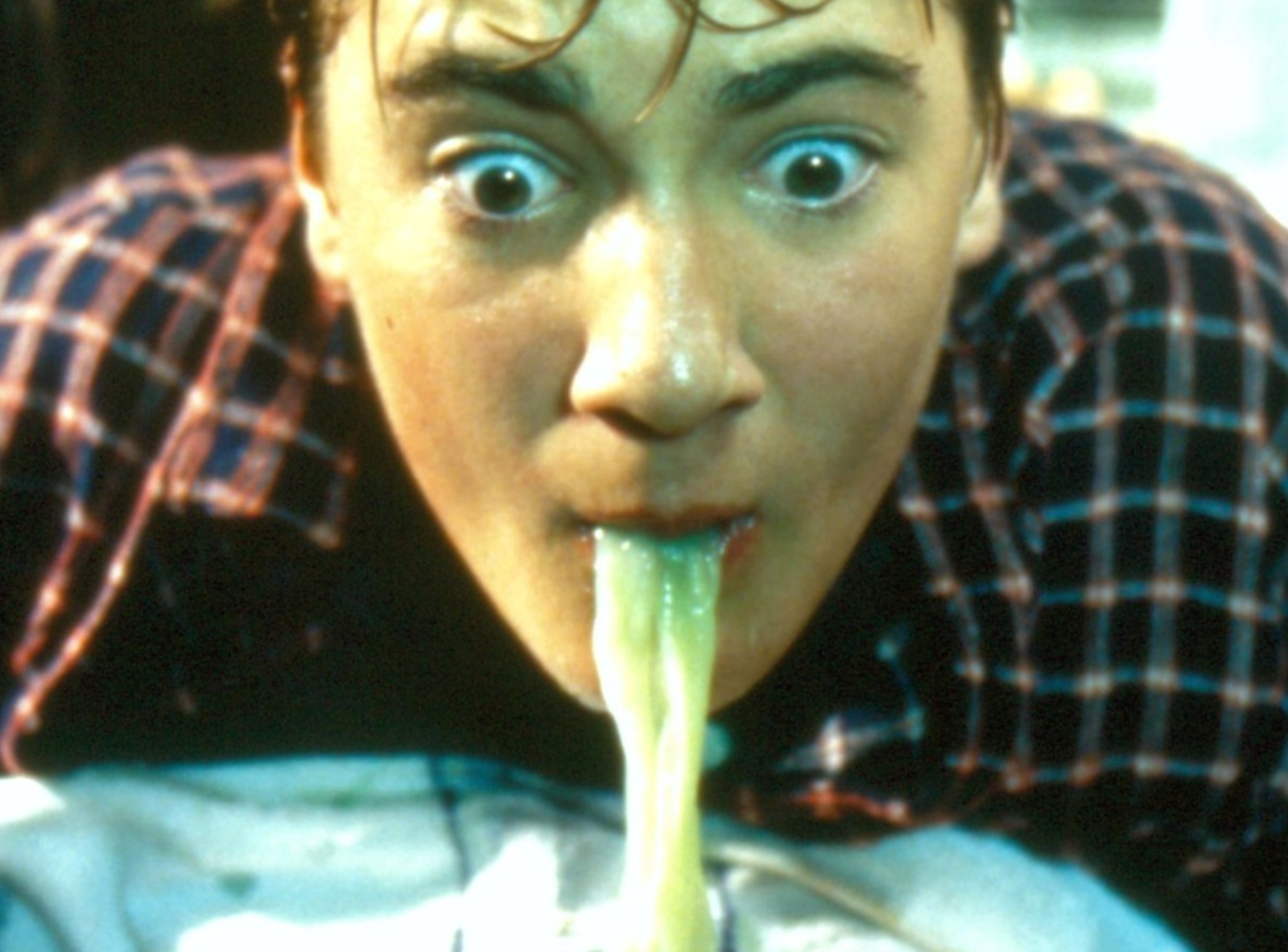 Edgar: After some years — it was almost a 10-year gap — I just thought, "Well, we don't need Paul". We owned the copyright to Round the Twist, and the characters. We knew how to develop stuff.
Buckland: By that stage, the first and second series had been just about everywhere, and both the BBC, the ABC — and Disney's European channel — all came on board wanting the third series. It really came out of demand, that there should be more Round the Twist.
Edgar: Because the core was so strong — we knew the characters were strong, we knew the ingredients — it was possible to recreate stories with a bunch of writers who knew how to draw on all of that.
Ray Boseley, writer and lead director, Seasons 3-4: It was a matter of identifying what was the essential tone and style of the ideas. A lot of the appeal of the show was the audacity of the stories, the grossness, the ghosts…Every idea was twisted in some way. They were sort of naughty and outrageous. Stuff it took a person with the force and clout of Patricia Edgar to get onto television.
Edgar: Esben and I organised a workshop at the Foundation, and brought in key people that we'd worked with - writers, they all knew Round the Twist. We included Mark Mitchell, who wasn't a writer, but he was a funny man — he was Mr Gribble [in Seasons 2-4]. I developed a method of working that proved to be very effective. You have your group, say you've got 12 people, invite them up in four groups of three, and tell them, "Okay, here's your brief: we want the funniest, yuckiest things that you can think of, go off, you've got three quarters of an hour". They'd come back, and each read out the ideas to the others. Then, the next thing, you'd mix them up and send another three away. It's amazing what you can get out of bright people when you do that kind of workshopping.
Boseley: I remember "Whirling Derfish" coming out of one of the workshops…it was just intensive little brainstorming sessions, and Robert Greenberg — who was a stalwart at the Children's TV Foundation — he and I were teamed up with each other. We went off to the Room of No Ideas, which was a particular room in the old office and it was notorious, because everyone who went in there would spend a fruitless hour and come back and have pretty much nothing much from that.
So we were pretty desperate to come up with something and break the curse of it. Robert said, "It should have something to do with Bronson's penis", and I said, "It should spin like a propeller", and so the two halves of that idea suddenly formed that. And then we were off and running, and modestly, I think we broke the curse, at least that one time.
Trudy Hellier, Fay James, Season 3: The scripts were absolutely brilliant. They're so good, so funny. I think [Ray Boseley] is a fabulous, unique creator. He can really tap into the child in this way that is unusual. The combination of [Ray and Esben] was really fantastic. They worked together and they balanced each other out. Still now I look back on some of those stories and they're just so beautifully constructed, funny and human — you know, it was a beautifully-made show. It very much knew what it was. The identity of Round the Twist is very, very strong.
Buckland: They still pushed a lot of boundaries in those third and fourth series, I mean look at the whirling willy episode! I have to say, one of the interesting things with Disney coming on board with series three and four through their European channels is that they actually had issues.
Edgar: When they saw the scripts, they nearly flipped, and they wanted a meeting. The first episode is the story of Pete getting pregnant to the tree sprite by weeing on the tree. And they're saying, "Oh we can't, we can't have any weeing, absolutely can't have any wee!". And I just said, "Well, you know, it will be made as we plan to make it, and I'm not altering anything".
Buckland: Our feeling had always been, "Well, this is in the spirit of Round the Twist, and that's what was conveyed in the first and second series."
Edgar: The only thing that I lost out on… was the brains jumping around in certain positions [in "Brainless"]. They thought that little children would be upset.
But the rest of it, I mean the thing is, they would give orders, and I'd just ignore them. Disney would say, "If you're going to have them weeing on the tree, just make sure it's a very thin, very tiny strand [of fake wee]", and when they went out that day, they hadn't taken the right equipment. They had to use a hose with this massive stream, and oh, [Disney] just couldn't cope with it. But the show really rated for them. They had no contractual right to force me to change it.
Boseley: The first two series had blazed a trail and been very successful. It was a little bit nerve-wracking to see if we'd pulled it off, continued on that fine tradition, and then there were nominations for prizes and things, and one of the scripts in series four got the Awgie Award…so evidently we didn't fuck it up too badly. That was great.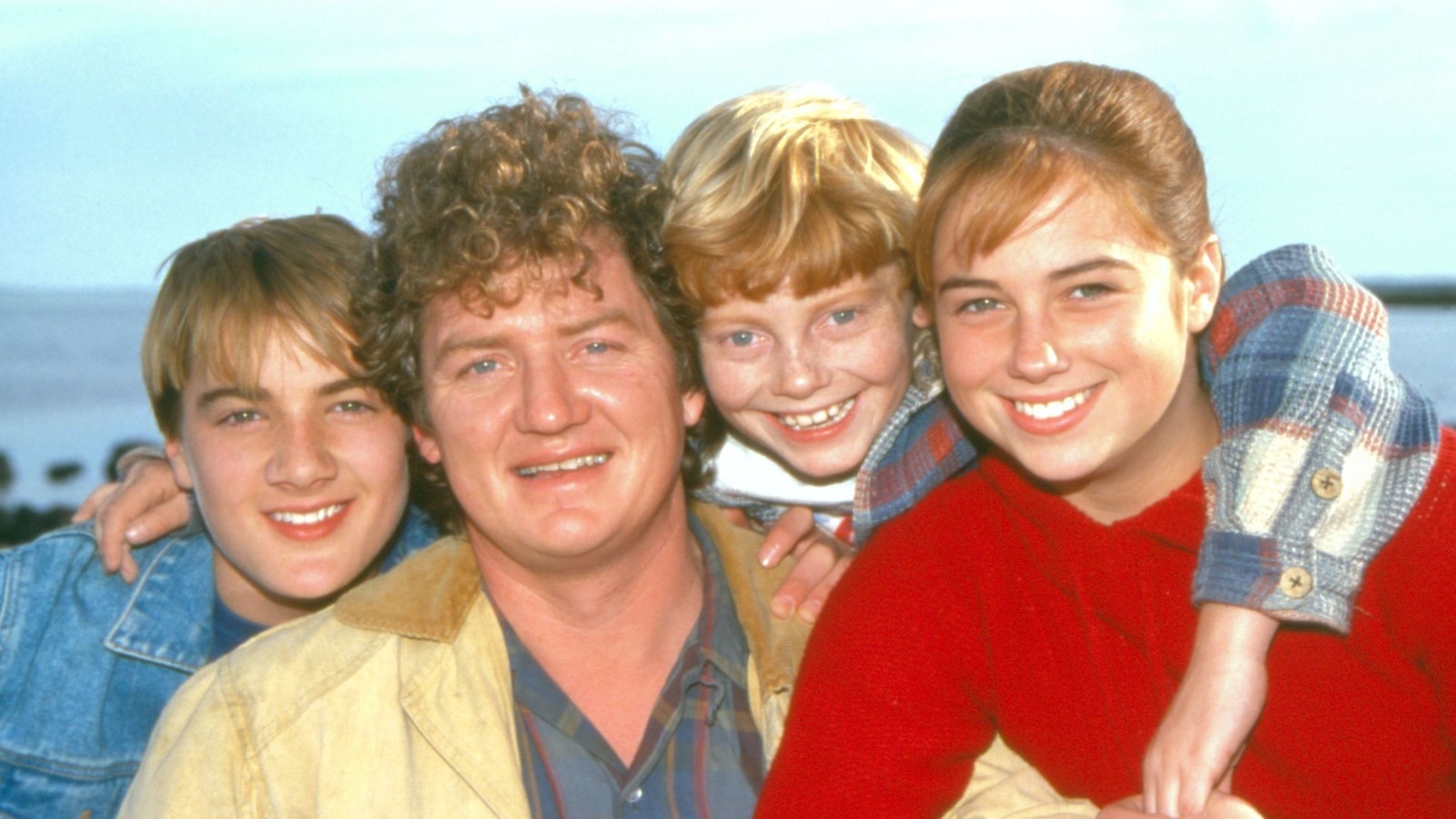 Because so many years had passed since the last series, an almost entirely new cast was brought on board — not just new kids, but mostly new adults, too.
Boseley: Tony and Bronson took the longest and the most legwork to find people to play them. Richard Moir, I think, was unwell [Moir has Parkinson's Disease], and was not going to be able to reprise his role in seasons three and four.
We looked far and wide to find someone vaguely cut from that same sort of cloth — had that same sort of wry, knowing attitude. It was an interesting exercise, because in order to cast the new Tony Twist, you had to sort of understand what it was, what was the essence of the existing role as brought to the screen by Richard Moir, and it was something to do with a father who always talks to his kids as if they're adults. He's on their level and respects their intellect and them as people, and somehow or other, does that with a half-smile on his face the whole time. We eventually got Andrew Gilbert, who was terrific at taking up the Tony Twist baton.
Moir: It's amazing how they all looked vaguely the same. Even Andrew looked a bit like me. It was like having taken acid — everyone is slightly different. They kept the tempo of the show, kept it happening.
Boseley: Bronson probably was one of the hardest roles, it was a matter of finding a kid who was young enough and had that Bronson spark to drive the stories…a slightly quirky, go-getting dynamo of a kid.
Mathew Waters, Bronson Twist, Seasons 3-4: I flew down to Melbourne, and I think I was in the audition room for a good two hours with the producers, and then by the end of the day, they told me that I got the role. Me as a kid, I was Bronson, I didn't have to act. I was that weird, little cheeky kid.
Boseley: We had a couple of weeks of pretty intensive rehearsal in the pre-production process, which is substantially more than your average kids' show would find the time to fit in. But everyone was aware there was something very special about the first two series of Round the Twist, and everyone was doing everything we could think of to make sure that we made a pretty good go at trying to recapture whatever that lightning was that was in that bottle.
The third series was a success, and the ACTF quickly went into production on a fourth season so they didn't lose the young cast again. The relaunched series won Logies two years in a row, and talk turned to making a movie.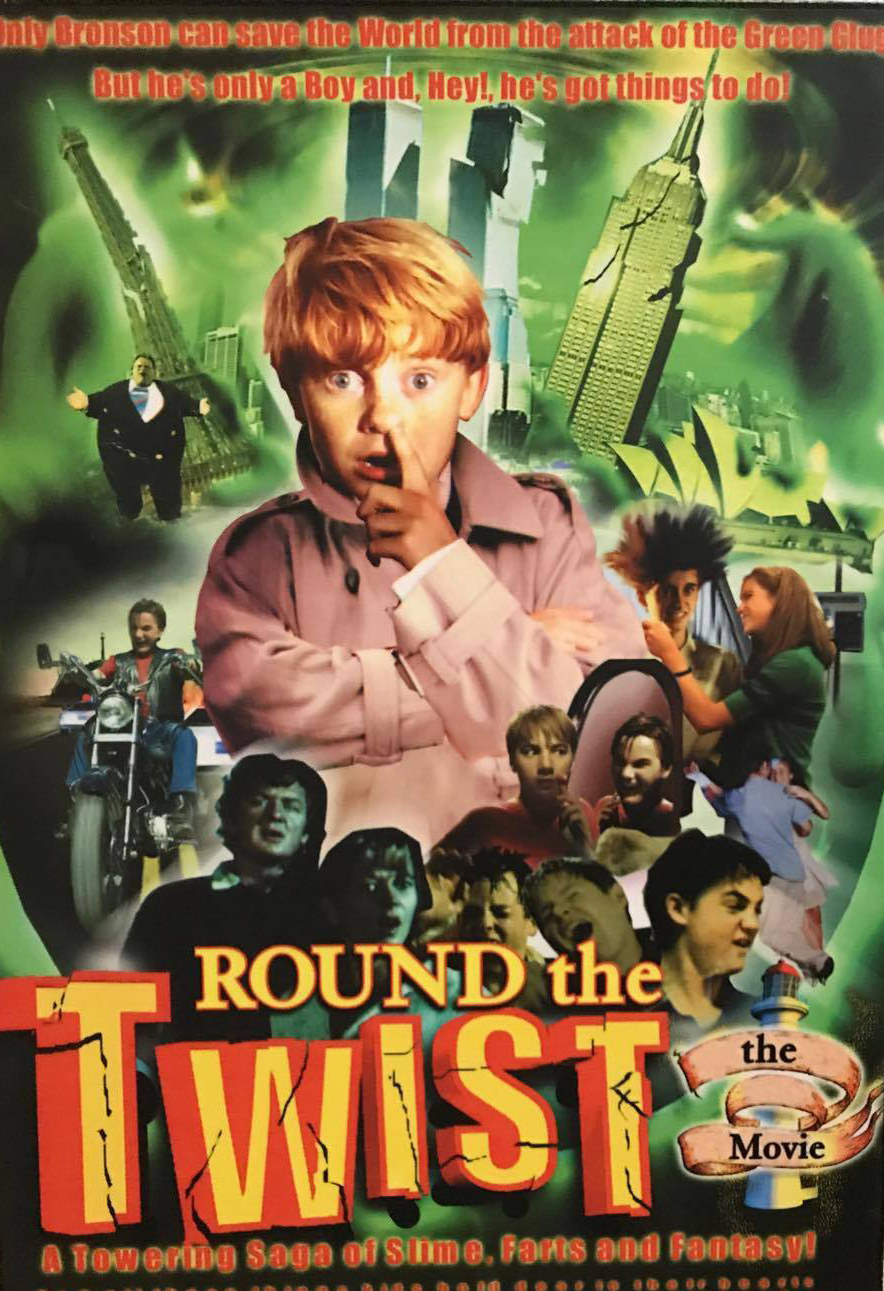 Edgar: The script was all written. We went to Los Angeles, we just couldn't get anywhere. The Americans didn't really understand Round the Twist, but I came very close to getting it funded with an English company — they wanted it filmed in England, and it would have just changed the whole flavour of it, and I did not want to destroy the whole concept by doing that and just get it made for the sake of getting it made.
In Australia, I got close…there was this notion that something that had been on television couldn't work as a feature film and would not succeed in the box office. It's gotta be released in the school holidays, you're always up against a big Disney production — so they were fearful of making the investment. I gave it the best shot.
The movie script was put on the shelf, and everyone involved with Round the Twist moved on to other projects. But the show continues to follow them.
Nugent: The longevity is mind-blowing. I've worked in production since, [most shows] just fade away into time, but it's just got such incredible legs. I don't look anything like I did. Well I don't think I do. But I still get people singing that Round the Twist theme song to me at music festivals.
Cameron: I now have my own kids, they've watched it and think it's hilarious that I'm on it. I probably didn't really realise the sort of cult-style following it had until many years later. I was working in a school, and turned up one day, and everyone in the class was waiting for my autograph.
Andrew Gilbert, Tony Twist, Seasons 3-4: When I go to a bar or something, people always go, "oh, Round the Twist!" … It's probably the thing which I am most known for, which I didn't expect, but…I'm proud of our work.
Buckland: Round the Twist really put us on the map, and it actually put Australian children's television on the map. It set a standard...First and foremost, it exists for its audience and to entertain its audience and it isn't trying to preach to children or do anything other than totally entertain them, but in the spirit of their own culture. I think it's great that it went around the world, but the most important thing is that it speaks to Australian kids here.
Edgar: It's very satisfying that my instincts were so spot-on…you could never, ever make Round the Twist today, because you had to get a big price for the budget, and you had to have the freedom to operate, but nowadays with everything that's made, you've got this great committee of people who all think that their contribution to the script is going to make all the difference. They interfere and they sanitise.
I don't think I would have done any of it differently. It tapped into the kinds of things that kids everywhere are interested in. It was subversive…it celebrated childhood culture. It allowed children to be children as they knew they were. And it was funny.
Jennings: People say to me, "I remember that episode", and I get an enormous amount of pleasure about it. We did do something to make those people's lives a bit happier. It was a very interesting, exciting part of my life…I'm incredibly proud of it, and what we all did as part of it — Esben, Patricia, the whole lot. They all shared with me [the importance of] telling Australian stories. It was a celebration of our culture.