Taylor Swift Wore A "No Its Becky" Tee And Broke The Internet
She's now the official Queen of Tumblr.
Which collectively lost its shit overnight when Taylor herself appeared in New York City WEARING A "NO ITS BECKY" TEE. DEAD.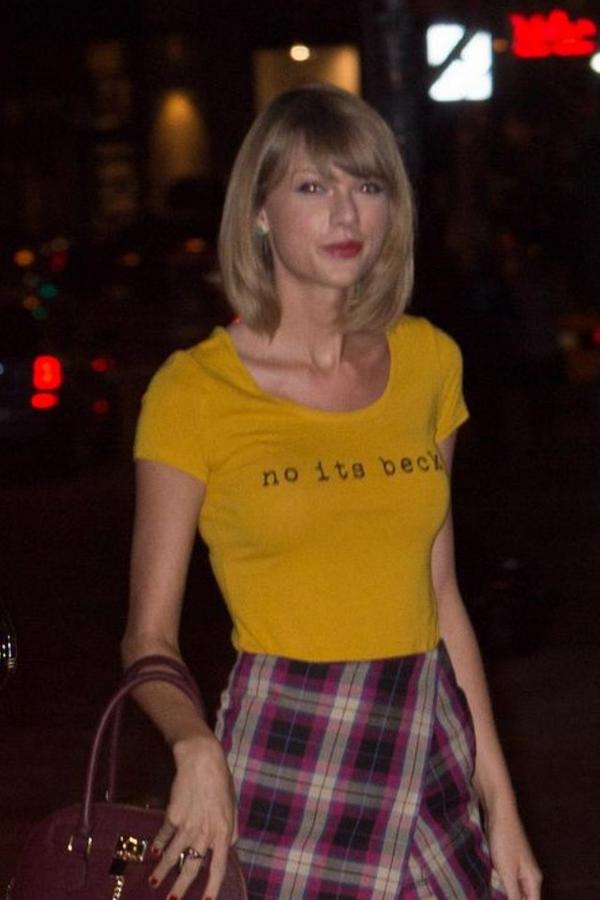 ~haters gonna hate hate hate hate hate~
For real though.