Millie Bobby Brown And Jacob Sartorius Have Broken Up, In Case You Care
It's 2018 and a 14-year-old has to release a statement about this.
ICYMI, Stranger Things star Millie Bobby Brown and singer/lip-syncer Jacob Sartorius have been dating since December.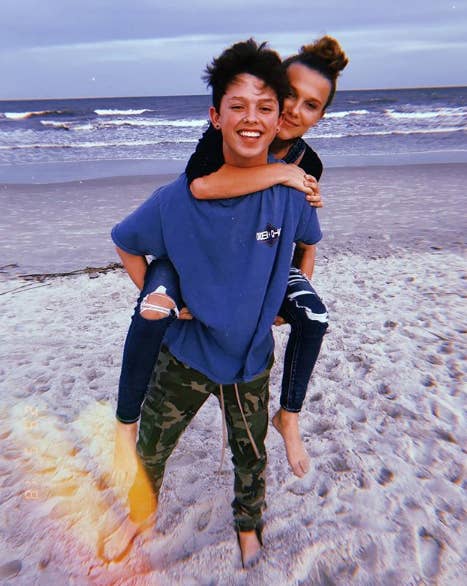 Well, now the two have officially broken up. And I mean officially – they both released statements about it on their Instagram stories.
Reaction to the news was somewhat mixed.
And it had some people flashing back to their own teen break-ups.
Millie seems to be doing okay, because she also shared this cute pic to her Instagram story.