The trailer for Game of Thrones Season 8, Episode 3 is here. It's the Battle of Winterfell — the ultimate stand between the dead and the living. And it looks scary as all seven hells.
This will be the longest episode of the season — 82 minutes — and it's going to be entirely dedicated to the battle.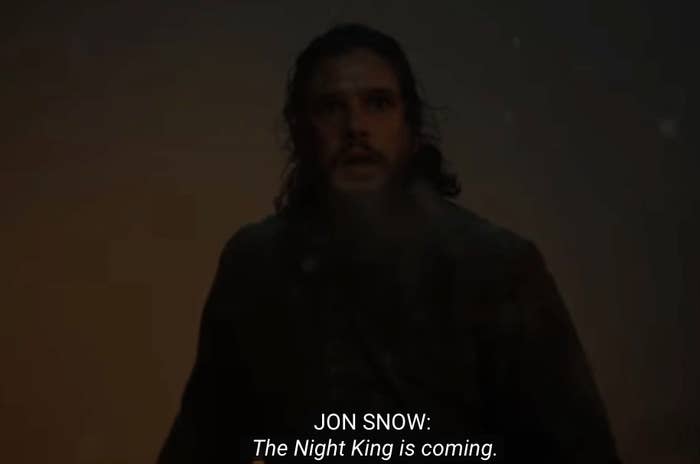 Basically all of our heroes are at Winterfell — the only main characters who aren't are Yara Greyjoy and Cersei's King's Landing crew — and it means that more than one of them is definitely going to die.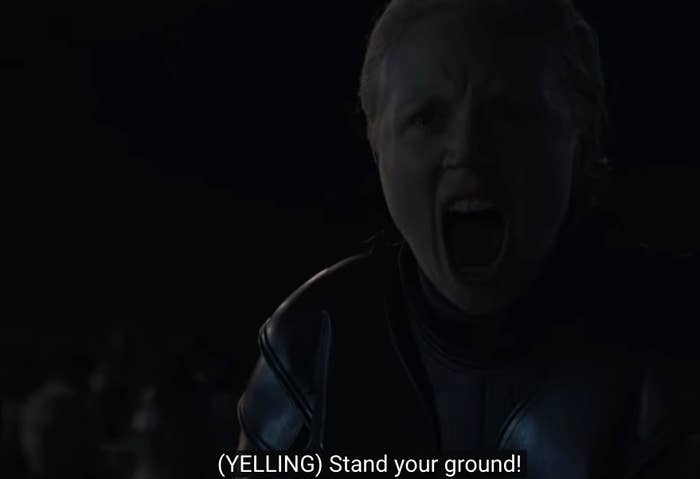 Especially considering this week's episode was full of lovely moments of closure.
They were just preparing us for extra heartbreak next week.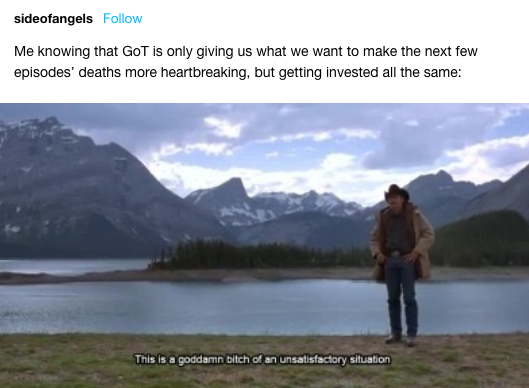 In HBO's "Inside the Episode" for Season 8, Episode 2, showrunner D.B. Weiss very strongly hinted that the war council's battle plans wouldn't pan out...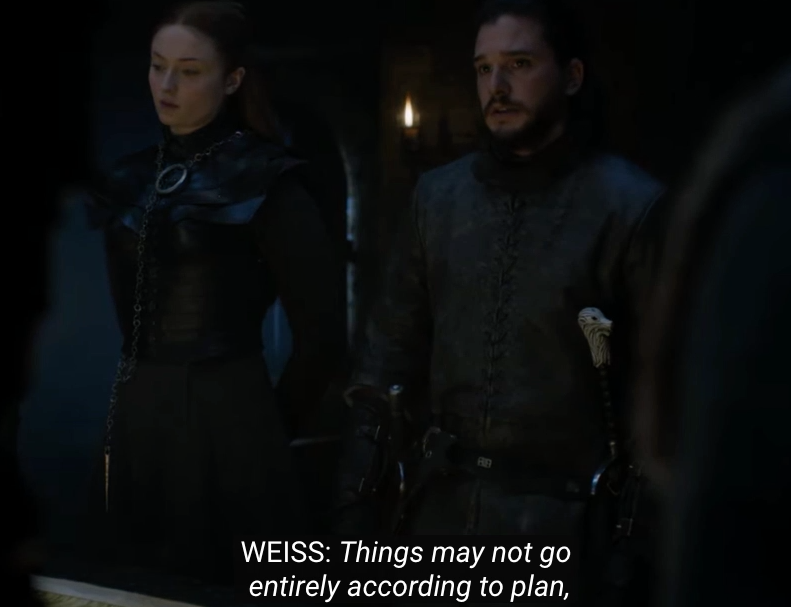 Which is not too surprising, especially when you consider they hinge on Bran Stark being bait, and we all know how well his history of interactions with the Night King has gone.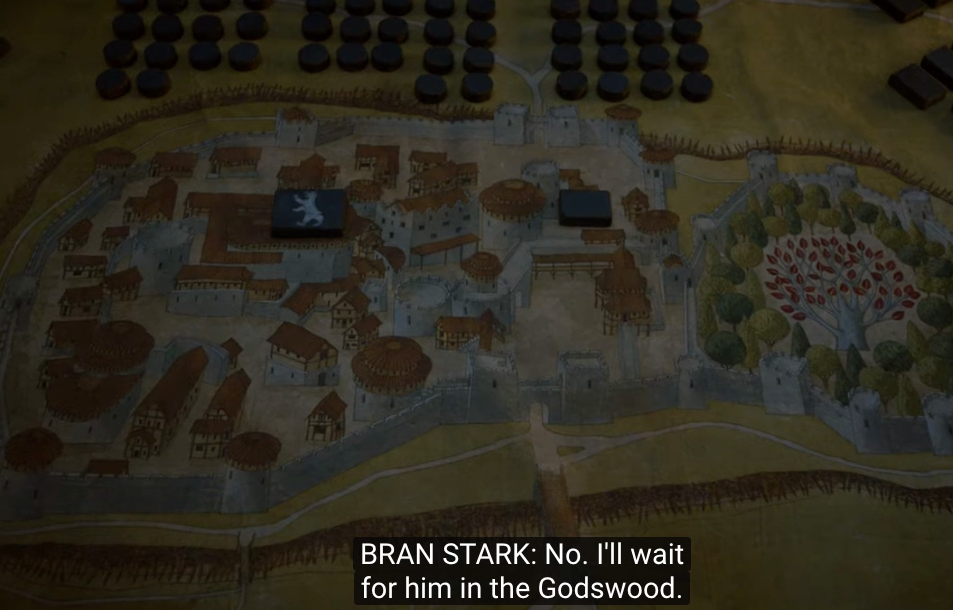 YES, IT'S GOING TO BE BRUTAL.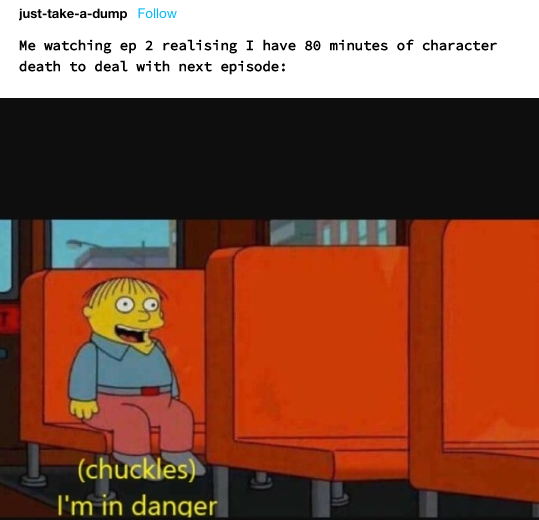 I'M NOT GOING TO COPE.
Honestly, for the first time ever in a Game of Thrones season, I almost don't want the next episode to come?
*deep breaths*
I mean, you thought the Red Wedding was bad? It was probably nothing on what this will be.
THE DEAD ARE COMING.
And, like, not only will our faves die...
There's also the possibility that they'll RISE FROM THE DEAD and attack their former friends/family/lovers as ice zombies?!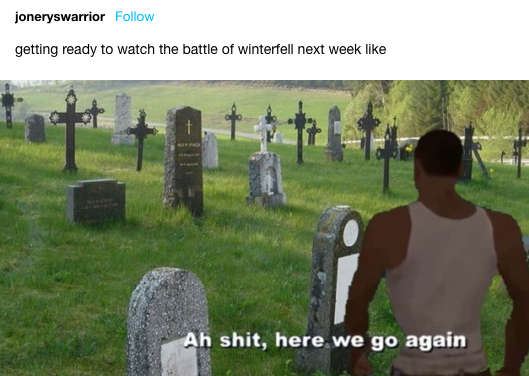 Not to mention the fact that we were told repeatedly during Season 8, Episode 2 that the crypts are the "safest place"...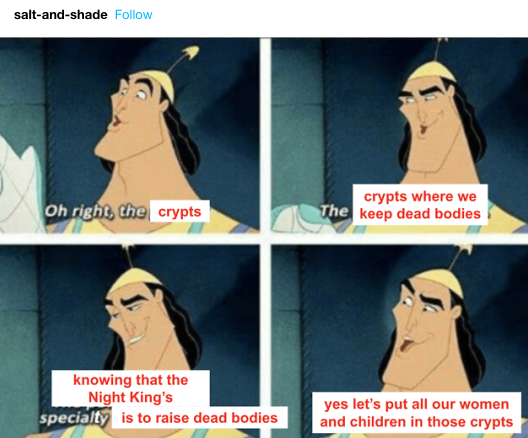 Which means they are DEFINITELY NOT SAFE.
Seeing as they're FULL OF POTENTIAL UNDEAD SOLDIERS.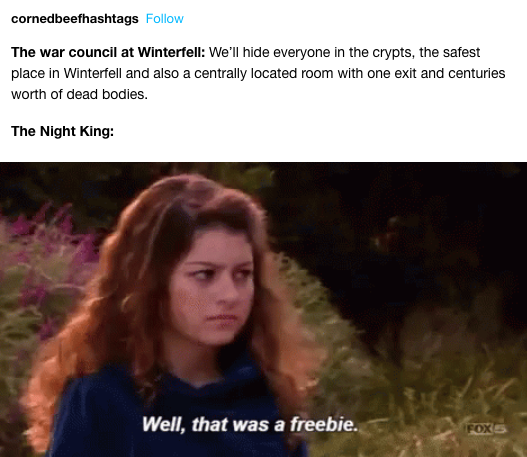 I mean, Dany even says "the dead are already here" in the Episode 3 teaser — is she talking about the crypts?!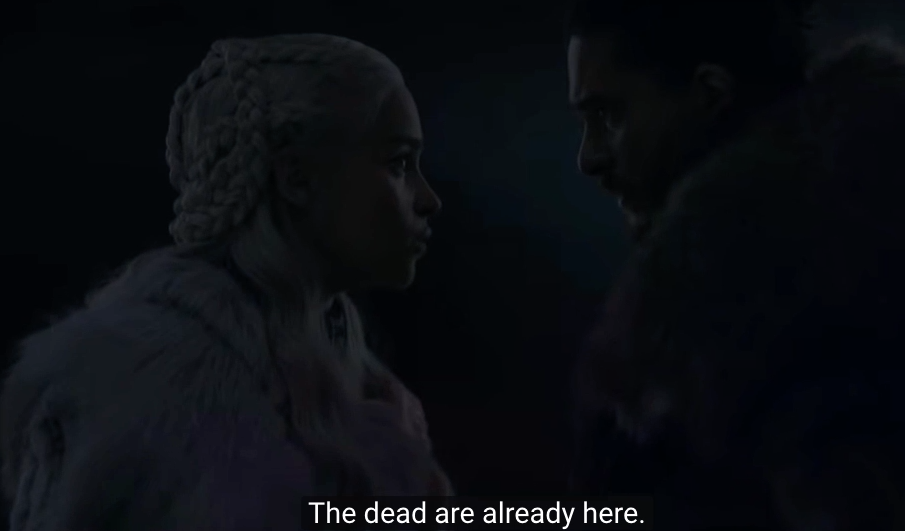 Basically, we have to prepare ourselves for the worst.
Oh god I'm not ready.