Once And For All Decide Who The Hottest Disney Guy Is With This March Madness Bracket
There can only be one winner.
But despite the fact Prince Eric is a certified dreamboat, not everyone agreed.
So here's a March Madness bracket (the most important, obviously) that you can use to share who you think the ultimate Disney babe is.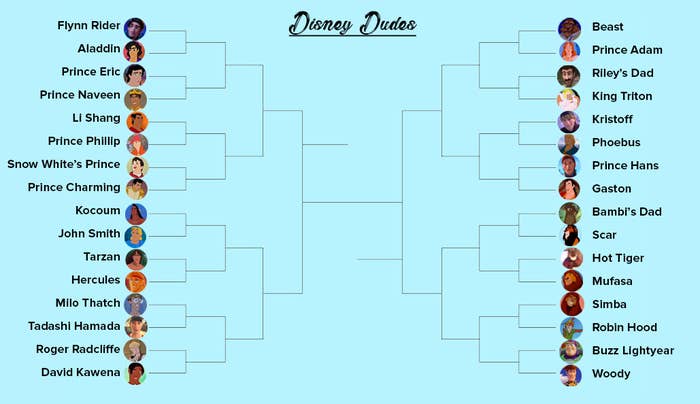 Here's how I filled it out, in case you were wondering. It was really hard for me to choose between Prince Eric and Naveen, guys, and believe it or not – Naveen WON THIS TIME.
Here's the blank one again. Share your results in the comments below!