Yesterday morning, I was innocently scrolling through Twitter, as I do approximately 367 times a day, and noticed a baffling number of tweets about dick soap.
The box also contained ~sexy~ fan art and a booklet of smutty fanfiction.
A lot of people were shook because, although the book series contains explicit sex scenes and is considered New Adult by many (the age category above Young Adult), it's also frequently positioned amongst YA titles and in YA categories.
Other people were careful to point out that the soap should only be used externally.
Some people pointed out that the inclusion of fanfiction in a for-profit subscription box was a bigger problem than the dick soap.
Box creator Yaira Lynn defended the inclusion of the dick soap on her Instagram, without addressing the fanfiction concerns.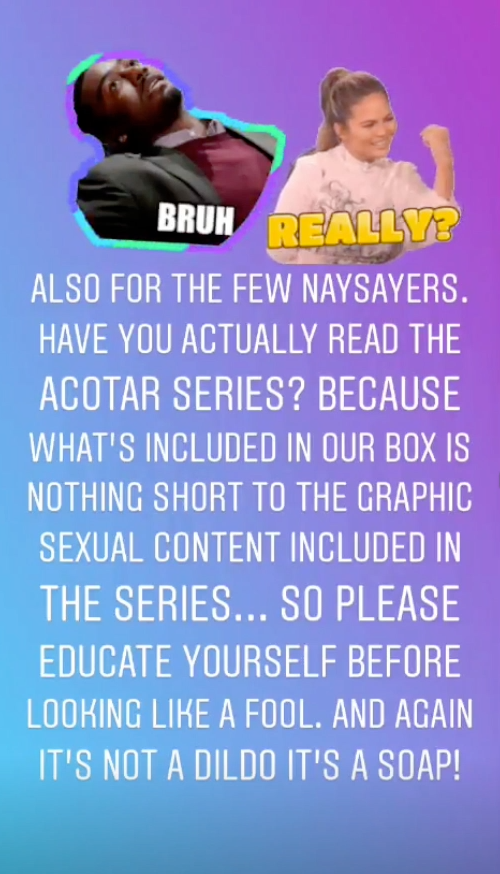 All in all, it's been a wild 24 hours for the book community.
BuzzFeed has reached out to Yaira Lynn and Bloomsbury for comment.
UPDATE: Bloomsbury is yet to respond to BuzzFeed's request for comment, but they did reply to this question on Twitter. 💀