The "Captain Marvel" Details You Might Have Missed In The Trailer
Including why Carol Danvers punched that old woman.
1.
First of all, that bit where Carol Danvers apparently punches an innocent old lady? Yeah, she's not so innocent.
2.
Speaking of the Skrulls, we get a glimpse of them in their natural, scaly form in the trailer.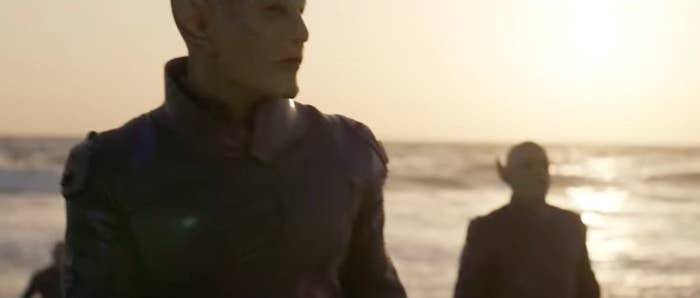 But did you catch the shot of Ronan the Accuser?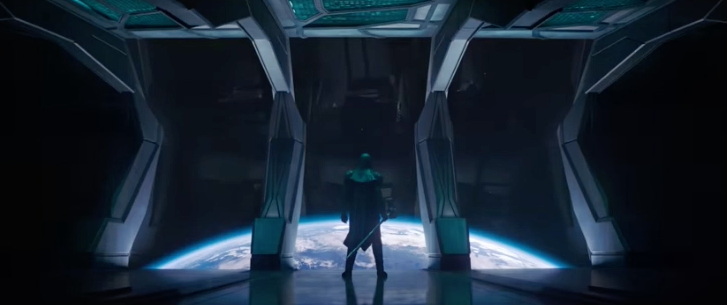 Here's a still of him from Guardians of the Galaxy in case you've forgotten who the hell he is: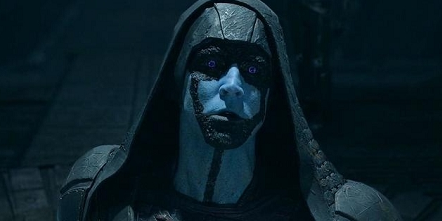 4.
We get this great shot of Carol walking with fellow Starforce members Minn-Erva (played by Crazy Rich Asians star Gemma Chan) and Att-Lass (played by Algenis Perez Soto).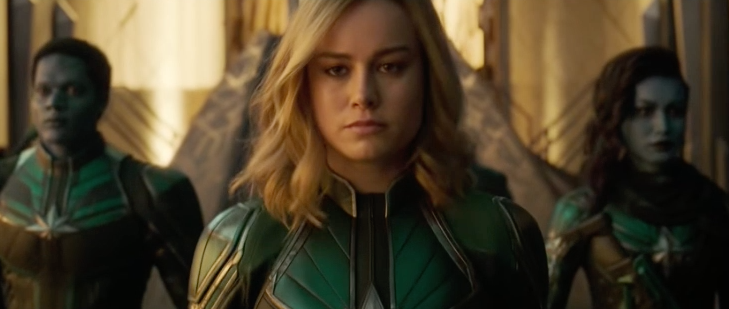 As well as this image of a concerned Jude Law as Mar-Vell.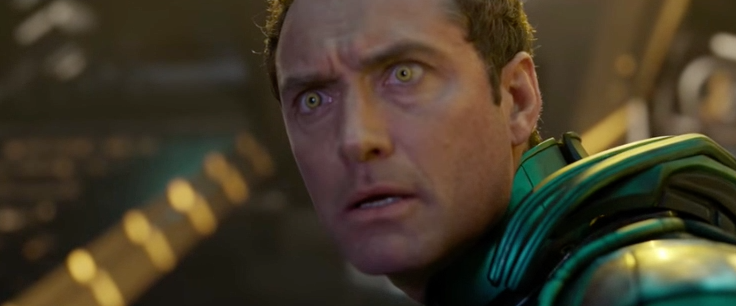 5.
Back to Nick Fury for a moment – it looks like we'll see how he lost his eye in Captain Marvel.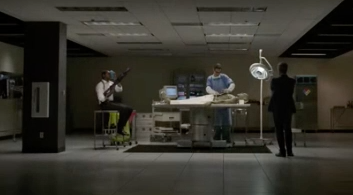 Fury told Steve Rogers that he lost his eye when he mistakenly trusted someone. It seems likely we'll see a Skrull shapeshift into someone Fury trusts, and subsequently attack him, in Captain Marvel.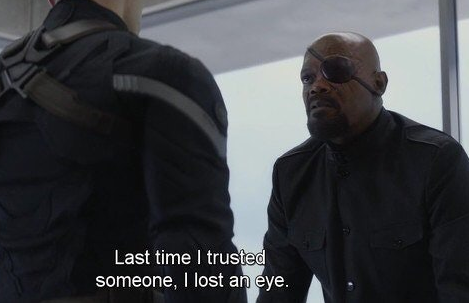 6.
The Captain Marvel trailer also shows Fury communicating (probably with Carol) using a beeper – tying in with the end-credits scene of Avengers: Infinity War, in which we saw Fury apparently attempting to summon Captain Marvel with a beeper.
8.
And while the movie isn't a traditional origin story, it does look like we'll see how Carol got her powers.
9.
The flashbacks include this shot of Carol with her friend Maria Rambeau (Lashana Lynch), who is the mother of Monica Rambeau – a significant character in the comics.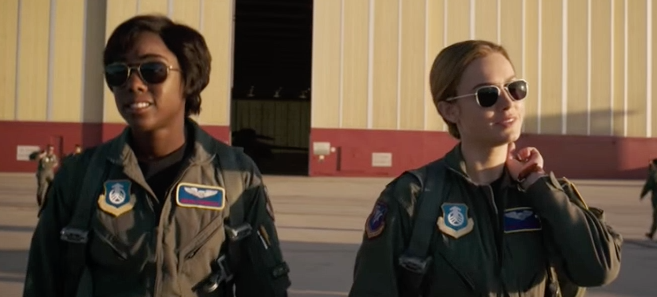 11.
Speaking of the other Captain – some fans think there are a lot of parallels between Carol Danvers and Steve Rogers.
Bring on March 2019!