1.
Guys, we need to take a minute to talk about 7-Elevens in Thailand. They're nothing short of amazing.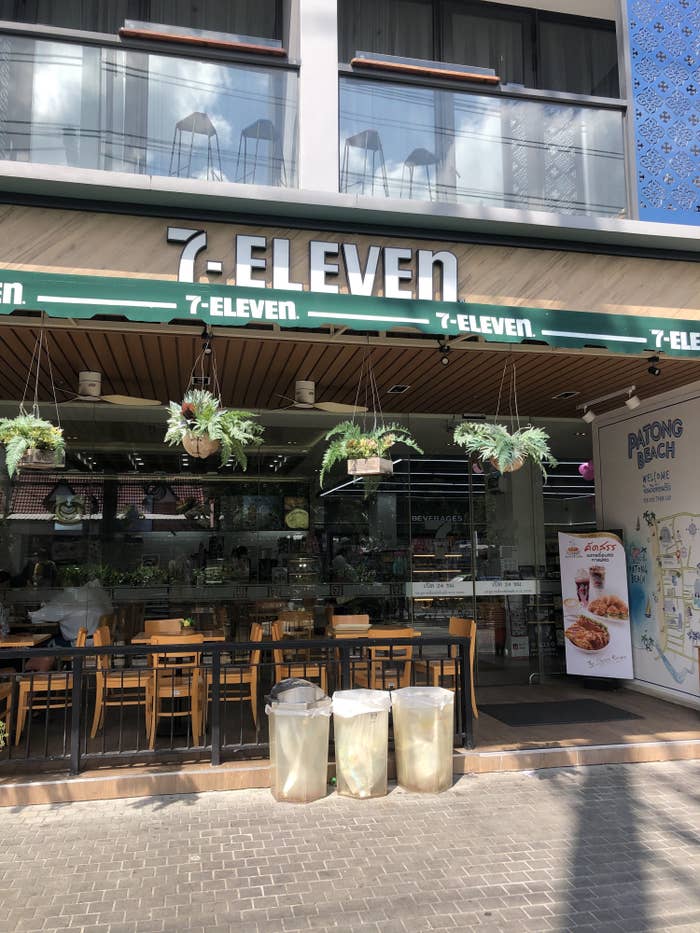 2.
Forget crusty coffee machines — a lot of 7-Eleven stores in Thailand actually have cafés inside that make fresh coffee and iced tea.
3.
The coffee frappés they sell are downright delicious, but they've also got excellent classic Thai milk tea and Starbucks-esque pink drinks.
4.
Speaking of tea, if you're a fan of bubble tea then you'll be in heaven.
5.
They've even got a milk tea flavour Kit-Kat.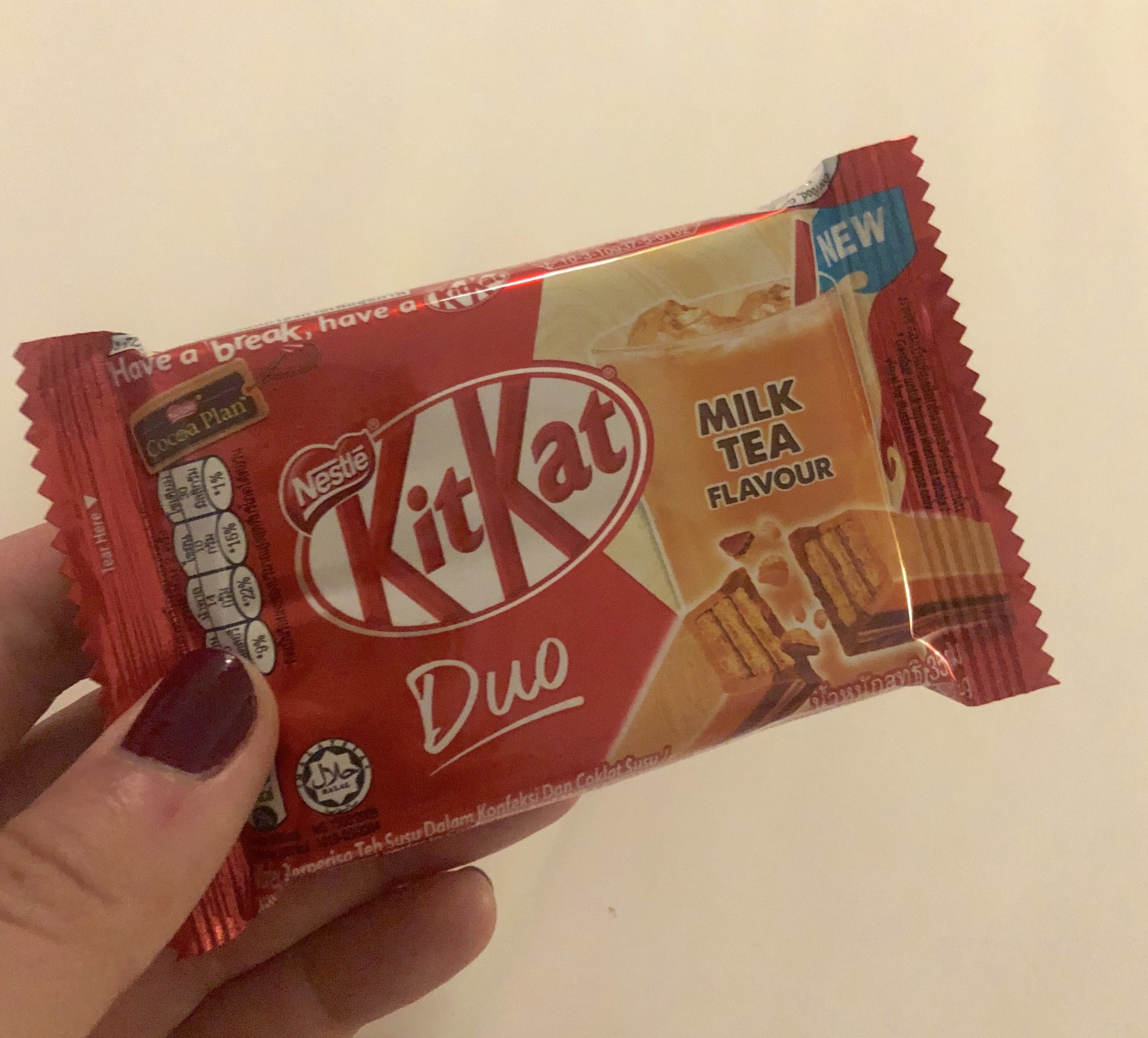 6.
Now that we're caffeinated, we can move on to the beauty section. There's an entire wall of products, from serums and eye creams to mini sachets of foundation and lipstick.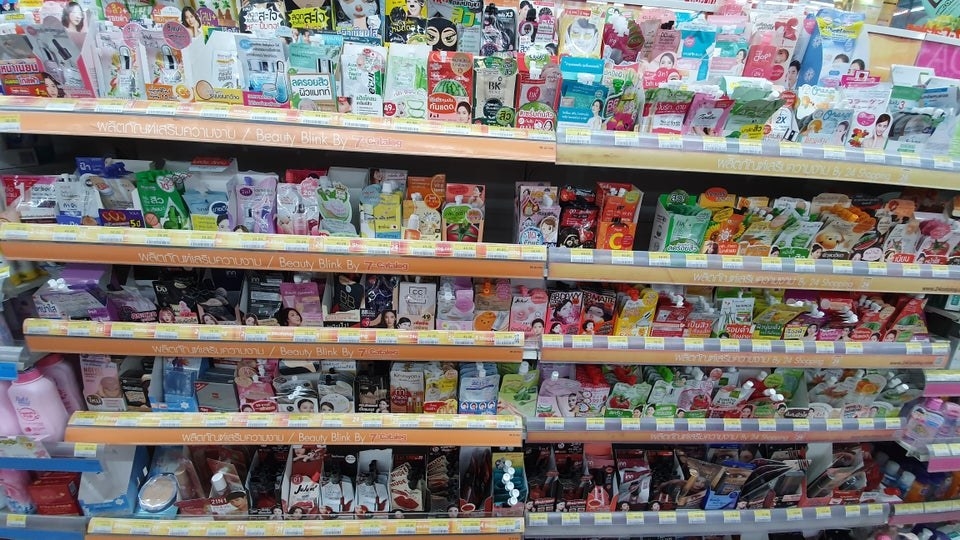 7.
You could do a whole face of makeup just from these little sachets.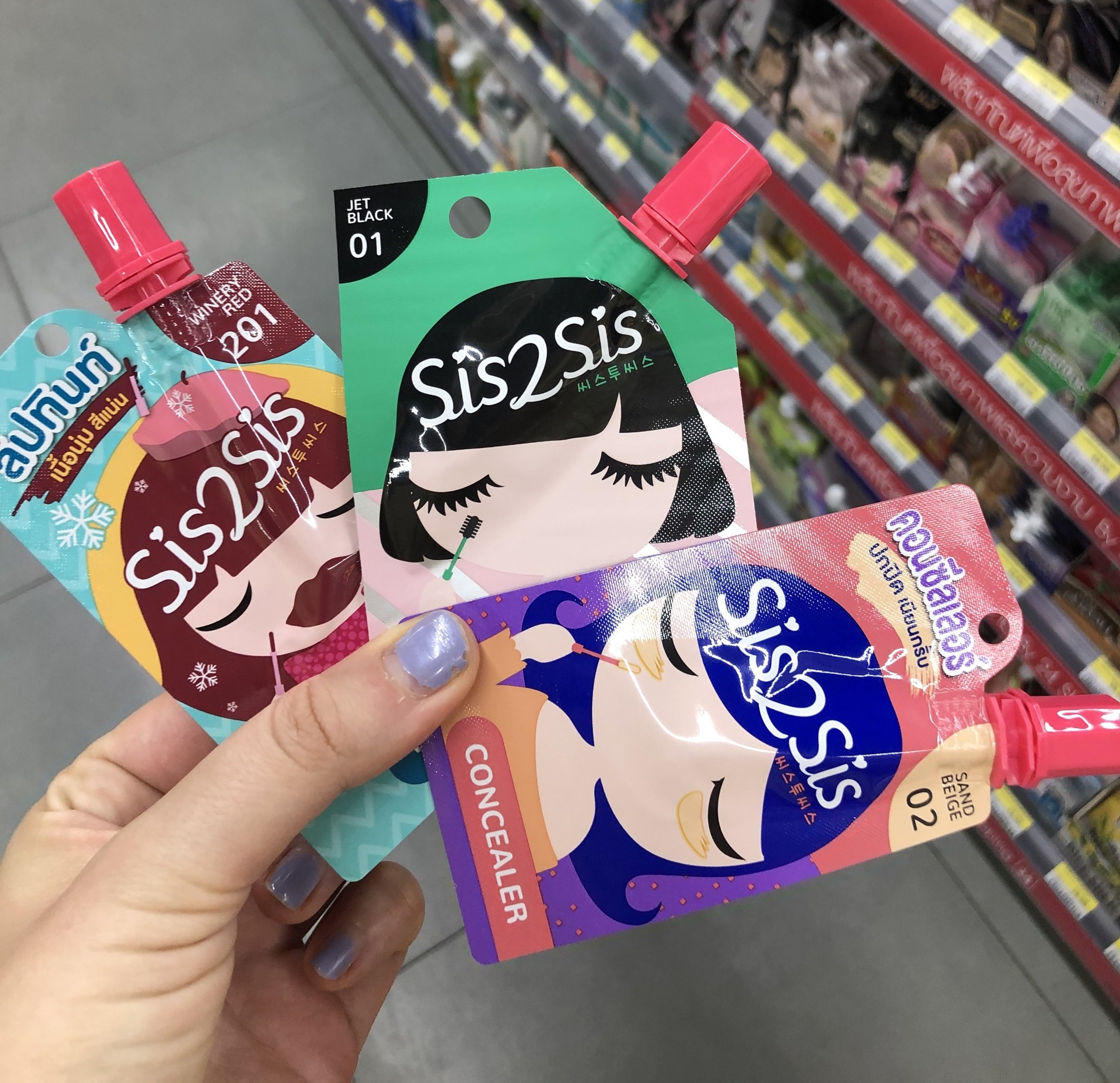 8.
There are also single-use packs of all different herbs and vitamins and health powders.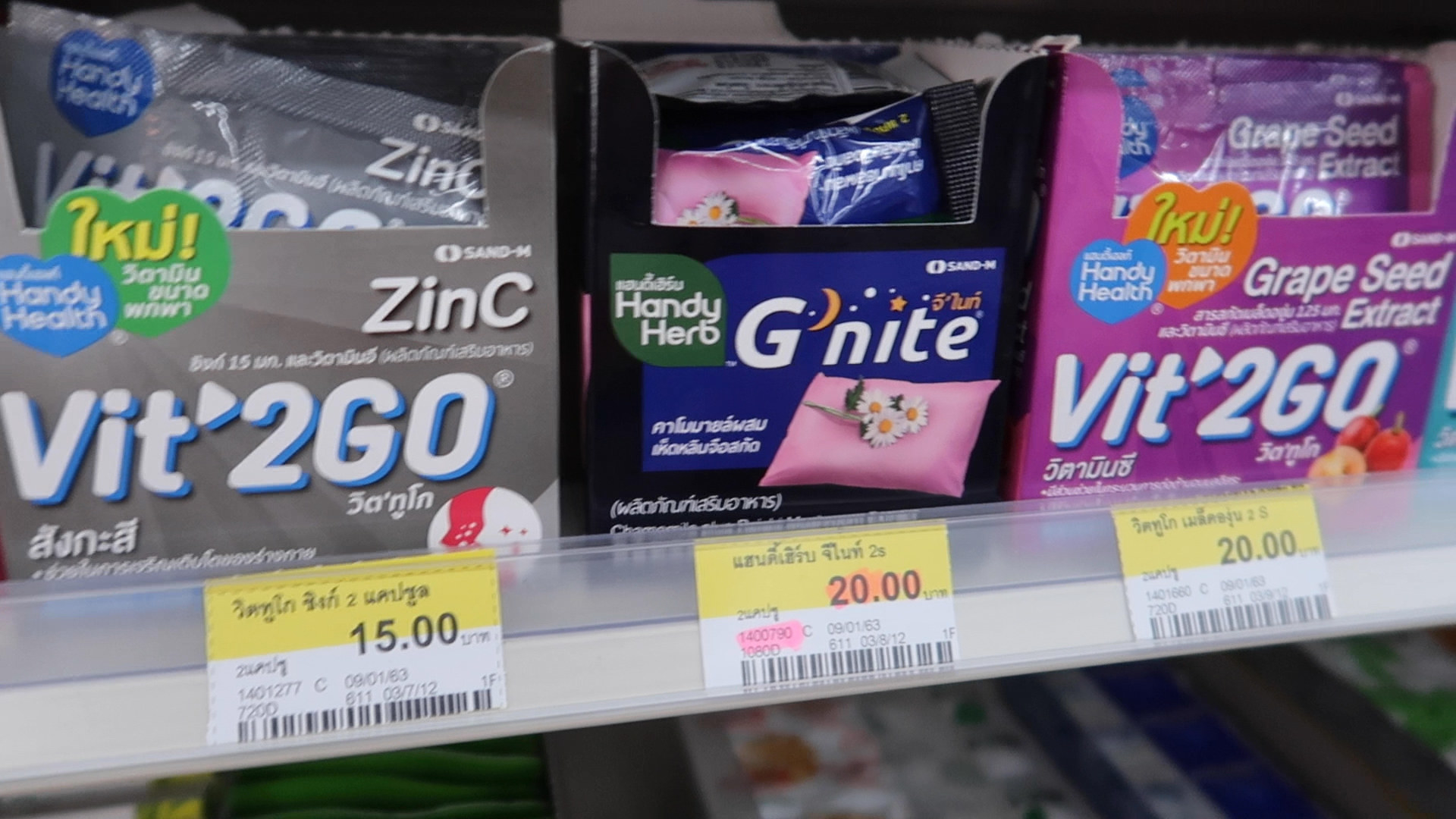 9.
Now let's head over to the snacks. Thai 7-Elevens have a great range of Japanese snack foods, which means a healthy selection of different Pocky flavors.
10.
One of the best parts of traveling is checking out all the different chip flavors in other countries, right?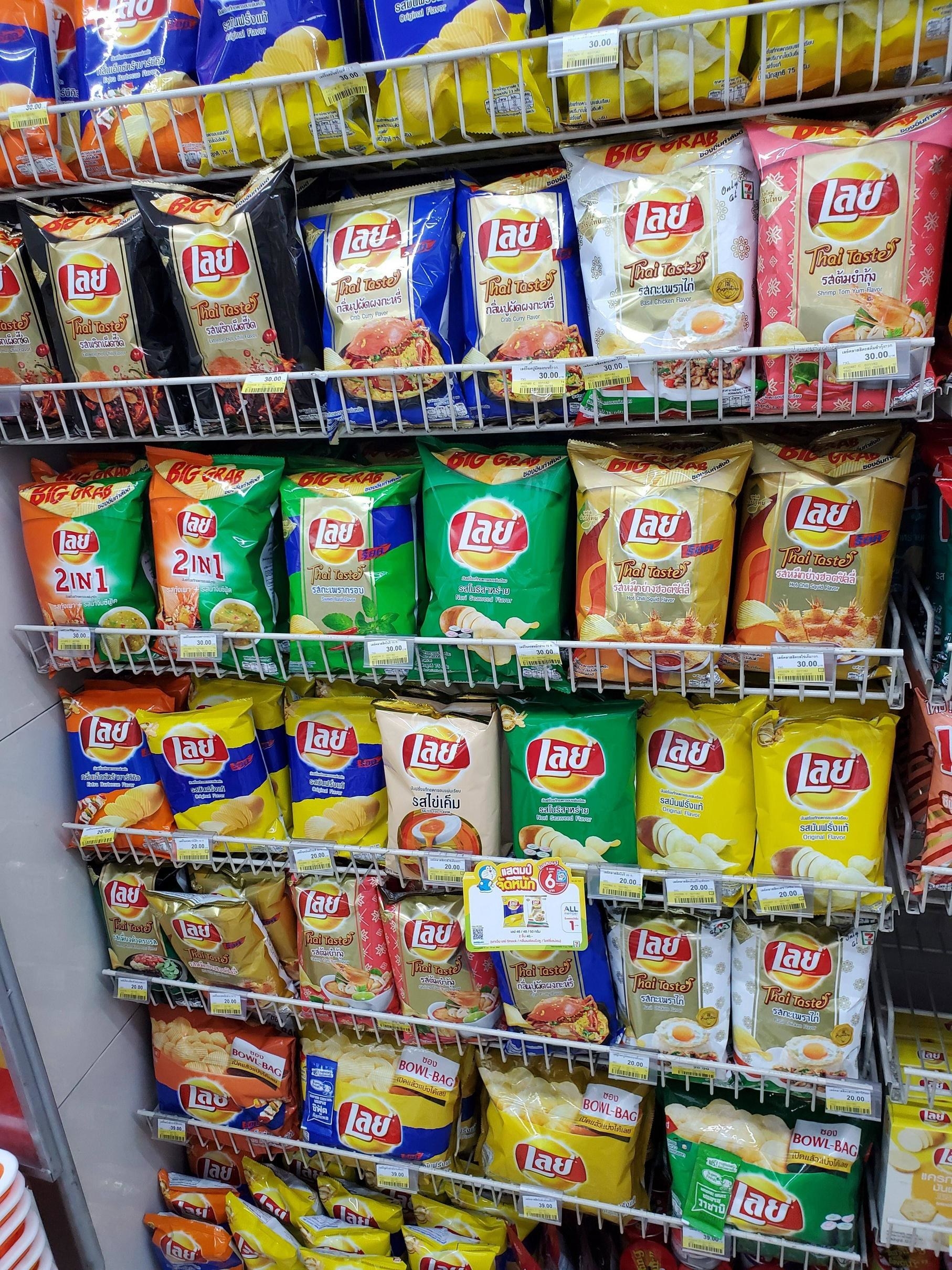 11.
Plus they have these awesome corn snacks, which can be found in 7-Elevens across Asia. They taste kinda like cereal and come in chocolate or milk flavor.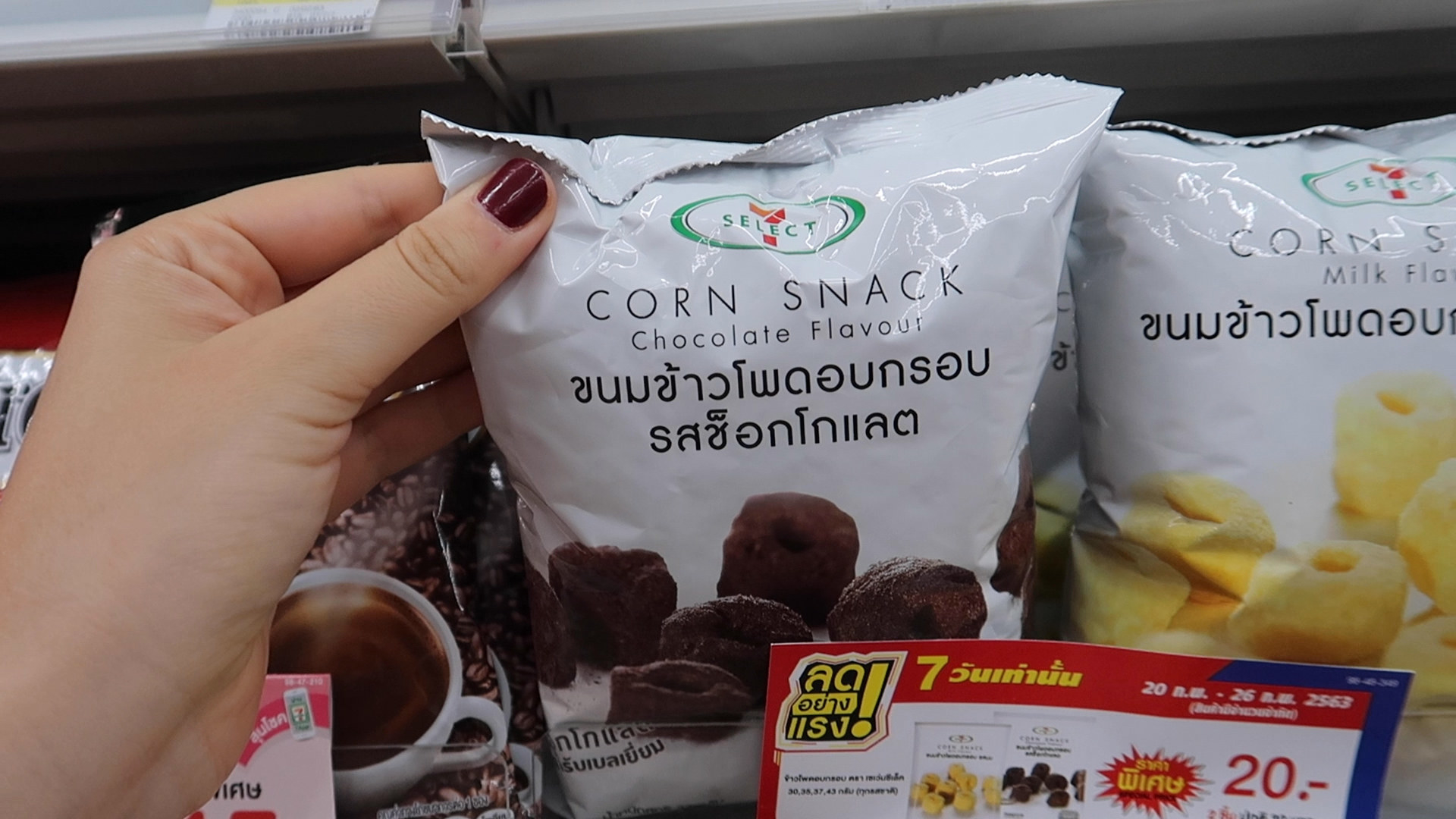 12.
Oh and speaking of corn, you can pick up a fully cooked corn on the cob.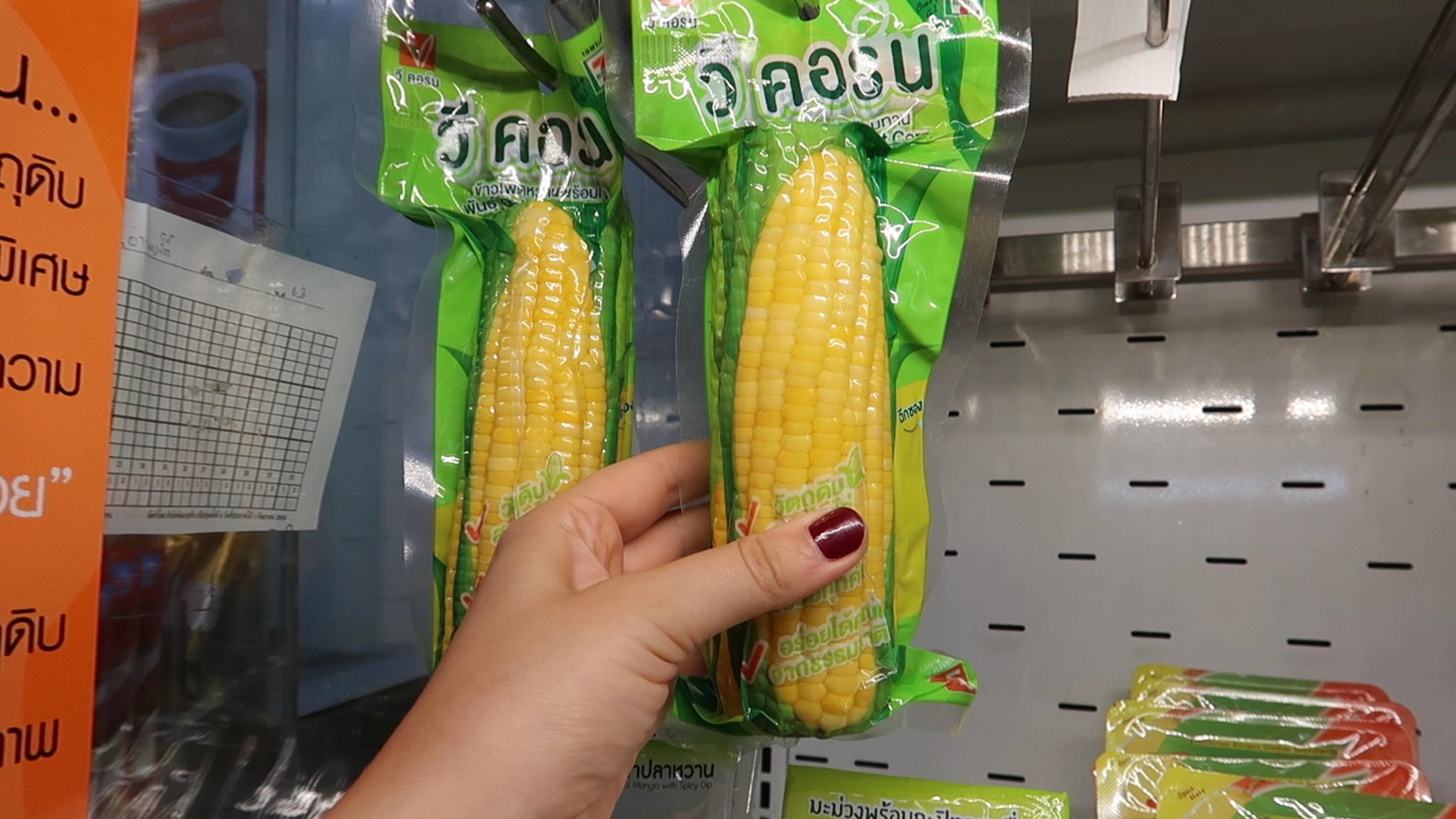 13.
Actually, their refrigerated food section is also pretty fantastic.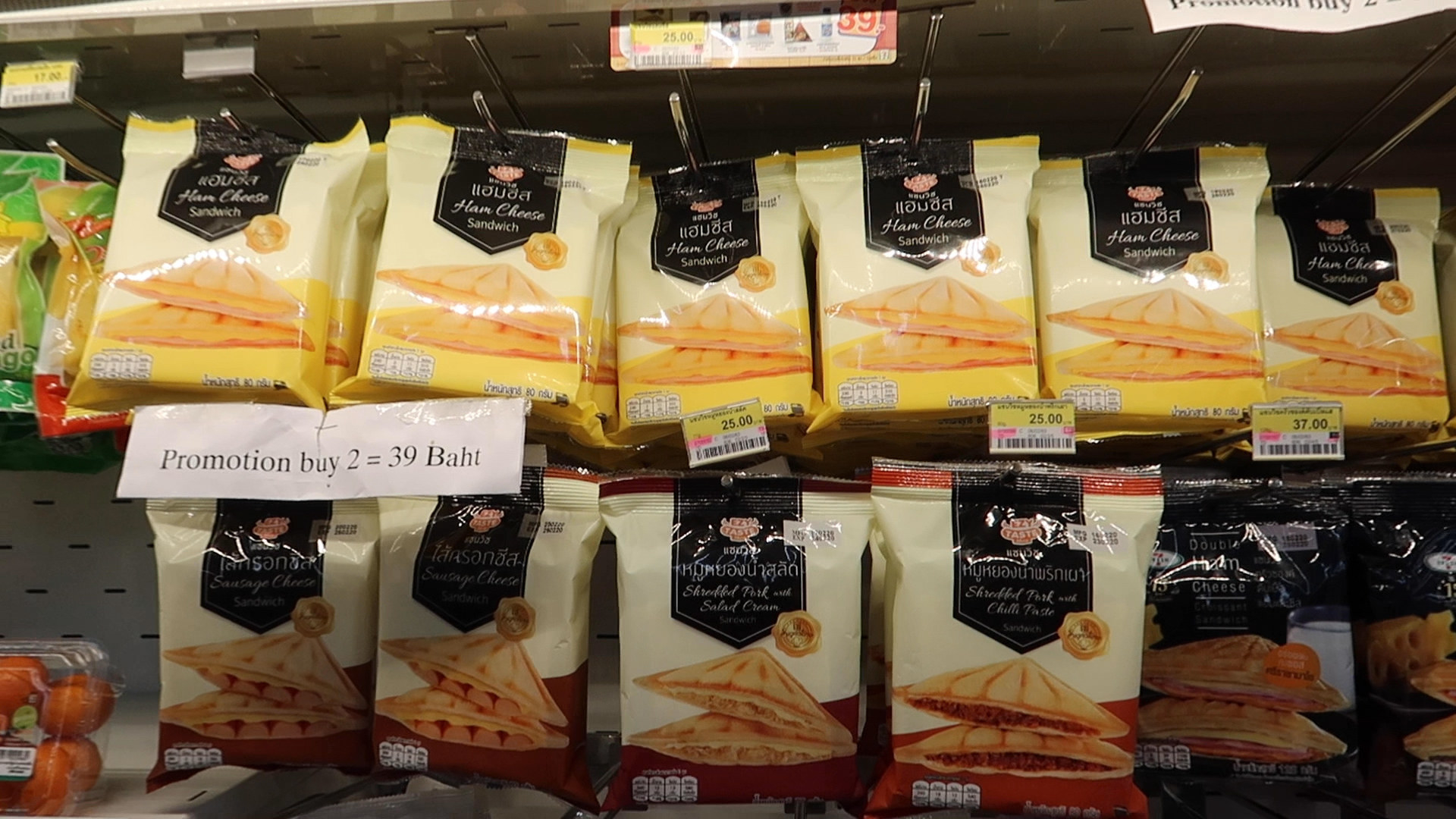 14.
Look at this!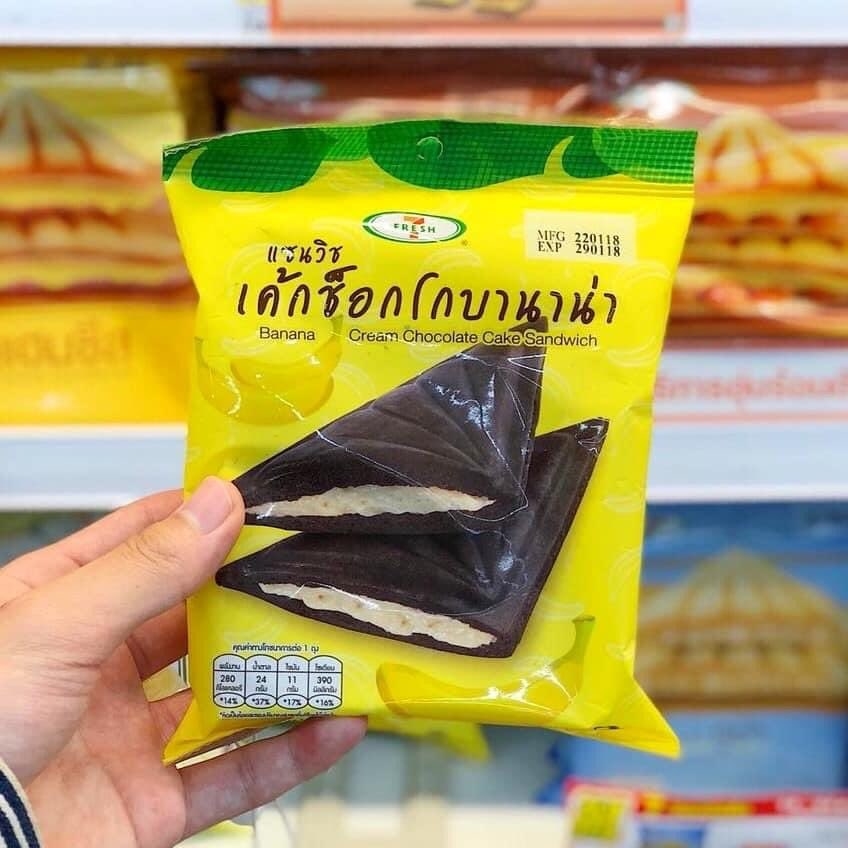 15.
If you're dubious about the sandwich situation, this garlic butter bread makes a perfect snack.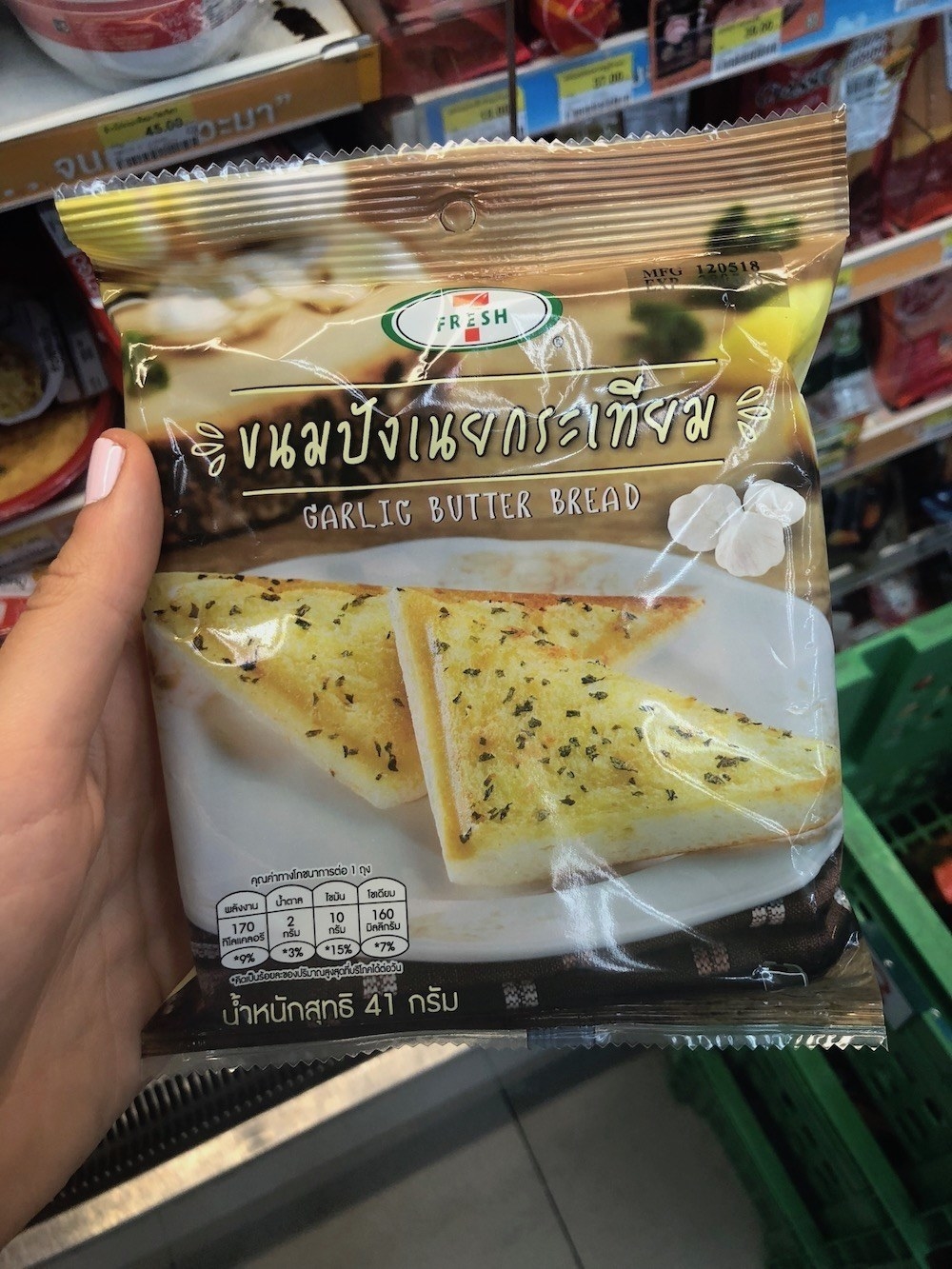 16.
There's also a warmer filled with dumplings, pork buns, and meat skewers.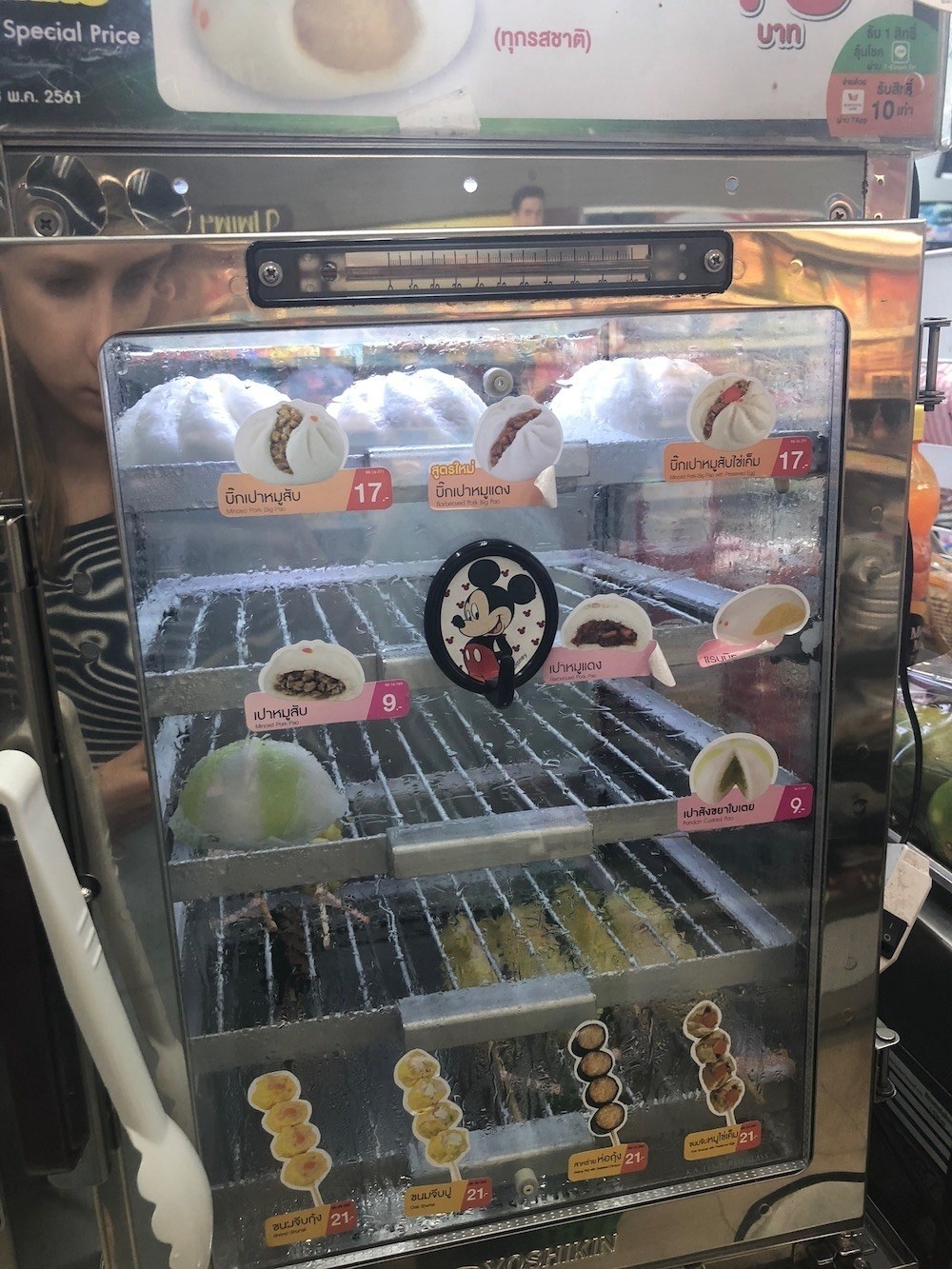 17.
They've also got a ton of rice-based dishes like stir-fries and curries.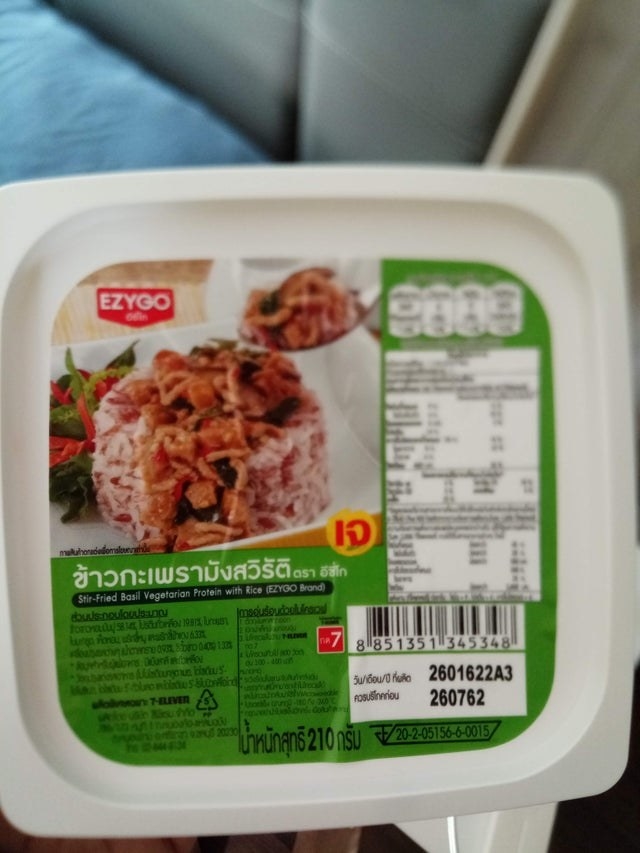 18.
Vegans are really covered in the snack section too.
19.
And there's a pretty good range of plant-based desserts and drinks.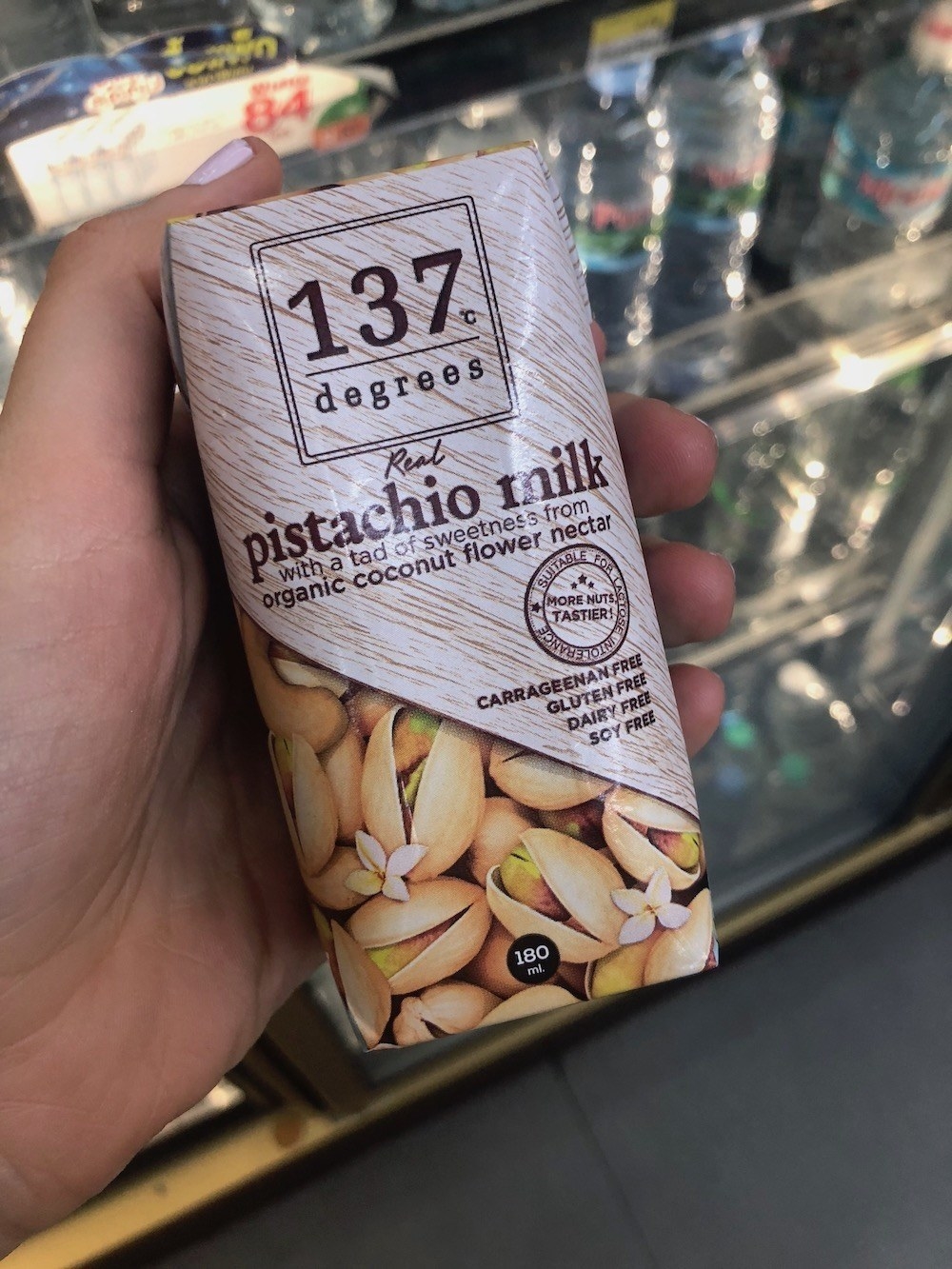 20.
There's also a HUGE section of ramen and instant noodles.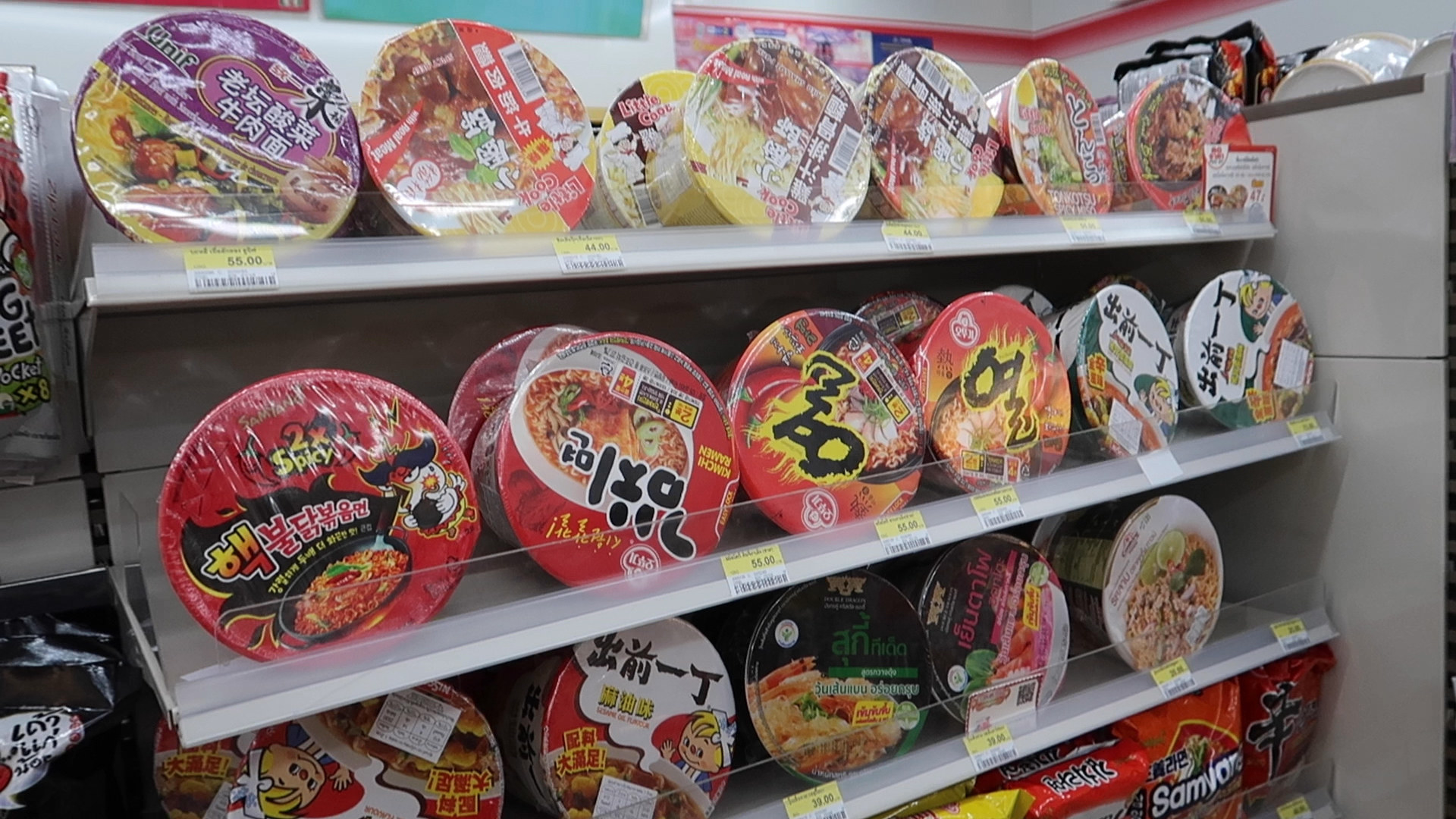 21.
Finally, for dessert there's some cool versions of familiar chocolate brands.
And best of all, some stores even have seating areas so you can sit and enjoy all your delicious purchases on the spot.