This is Jessica, a vet from Portland, Oregon. She fosters little kittens who are truly the cutest things ever.
Jessica is also a big Taylor Swift fan, and while watching the "Look What You Made Me Do" video she had a crazy idea.
She decided to make Taylor-inspired costumes for all her kittens, and honestly, it's the cutest thing ever.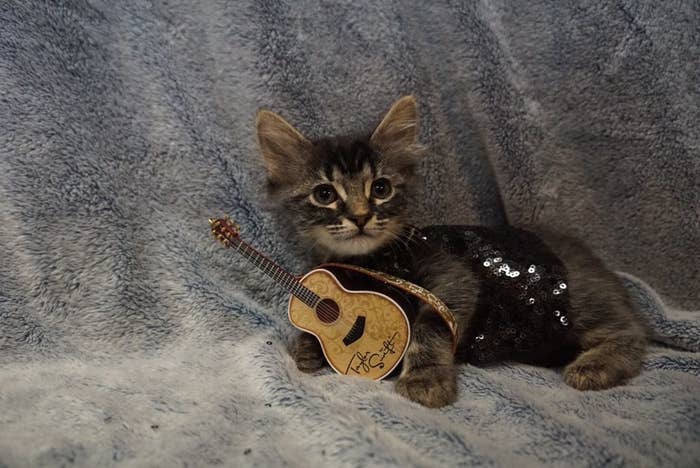 She hand-sewed all the costumes based on different looks in the video.
She dressed Jelly up as graveyard Taylor...
...Pinto as "Shake It Off" Taylor...
...and she even hand-made an MTV Moonman for Fava as "I would like to be excluded from this narrative" Taylor.
These costumes are honestly better than anything I'm going to be able to come up with for Halloween.