This Girl Dresses Her Cats Up Like Taylor Swift And It's So Damn Adorable
My heart can't take this. :')
This is Jessica, a vet from Portland, Oregon. She fosters little kittens who are truly the cutest things ever.
Jessica is also a big Taylor Swift fan, and while watching the "Look What You Made Me Do" video she had a crazy idea.
She decided to make Taylor-inspired costumes for all her kittens, and honestly, it's the cutest thing ever.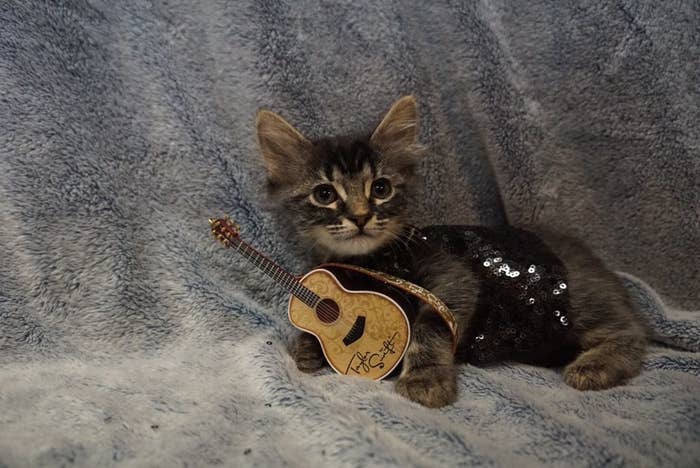 She hand-sewed all the costumes based on different looks in the video.
...Pinto as "Shake It Off" Taylor...
...and she even hand-made an MTV Moonman for Fava as "I would like to be excluded from this narrative" Taylor.