So, she starts off in Miami with Future, zooming around in a very expensive-looking car and hanging out on a personalised yacht.
Then she heads to Tokyo with Ed Sheeran, where they do karaoke, and she eats noodles and rides around on a motorbike. As you do.
Finally she ends up in London, where she throws what looks like an EPIC New Year's Eve party, then heads out for a drunk kebab. This is the most relatable thing she's ever done.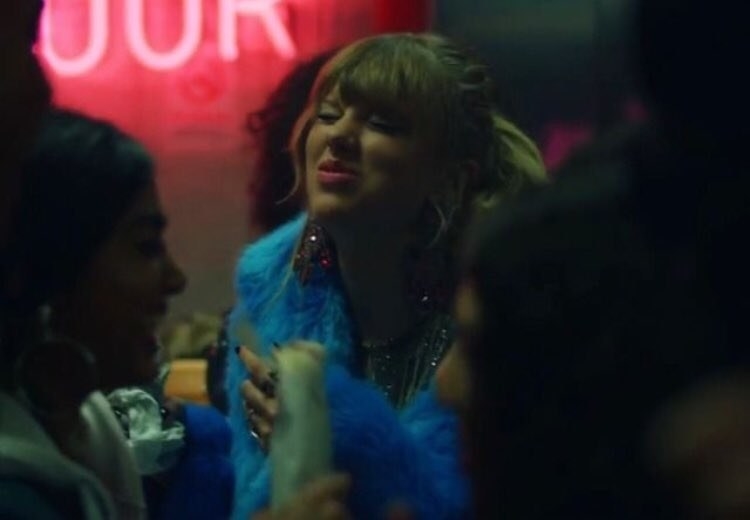 The most iconic thing about this whole video has to be how much booze our girl drinks through the whole thing. From this classy-ass looking drink on her yacht...
...to Sweeran shots in Tokyo...
...and a beer in a random bar.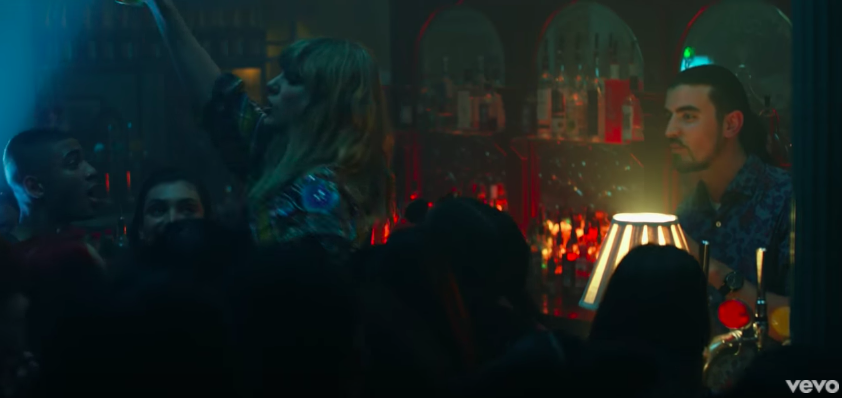 Plus, she looks like just as annoying of a drunk as I am, which is great news for me.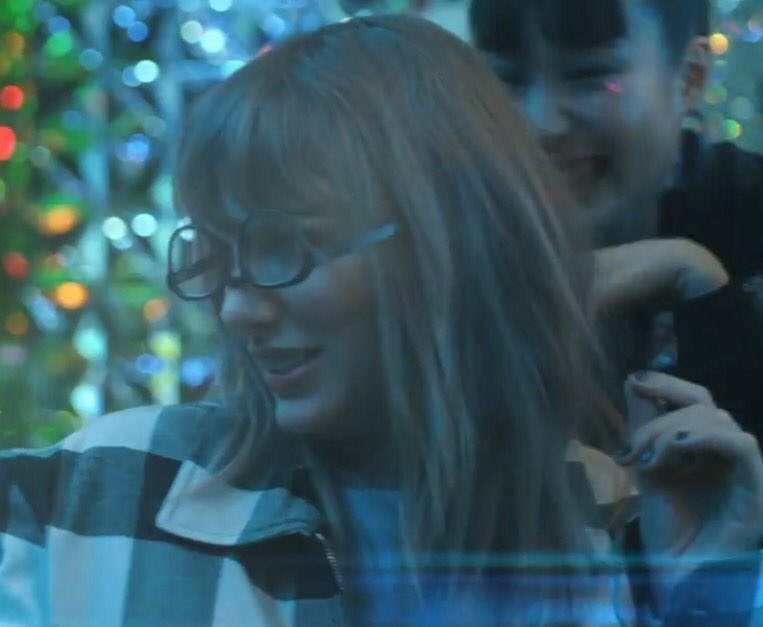 And can I just say... she is SMOKING HOT. This verse shook me to my core.
There are quite a few ~hidden messages~ throughout the video, like this scene where she's playing a snake game.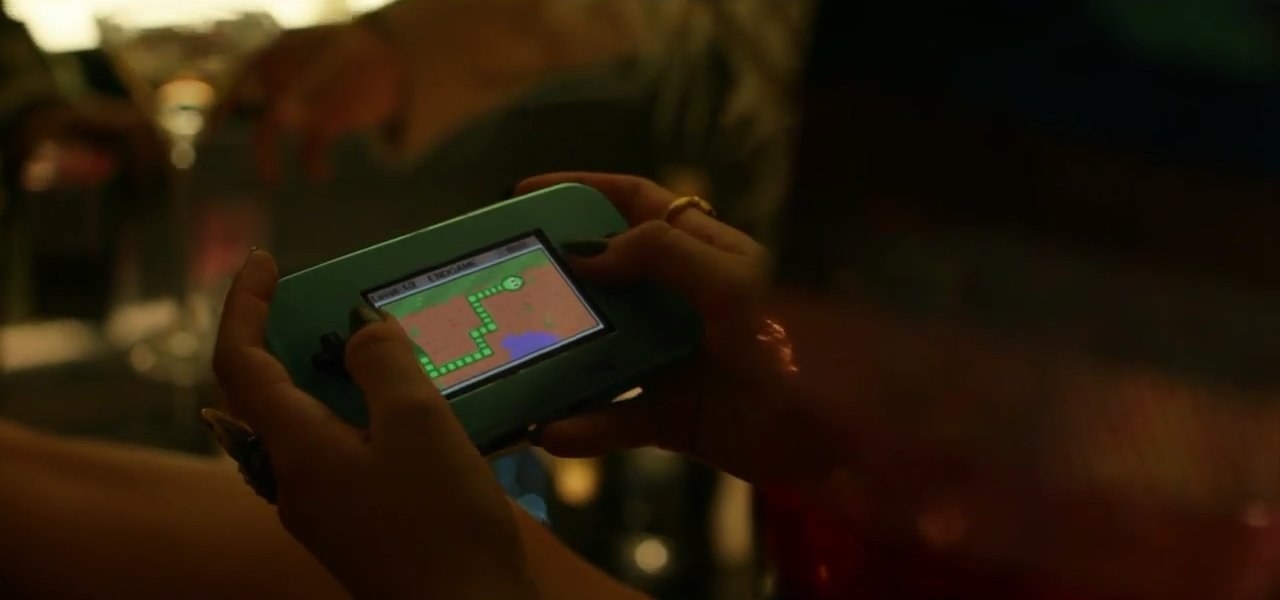 And this scene where she's wearing an "A" jumper for A-Team. (Or Alwyn.)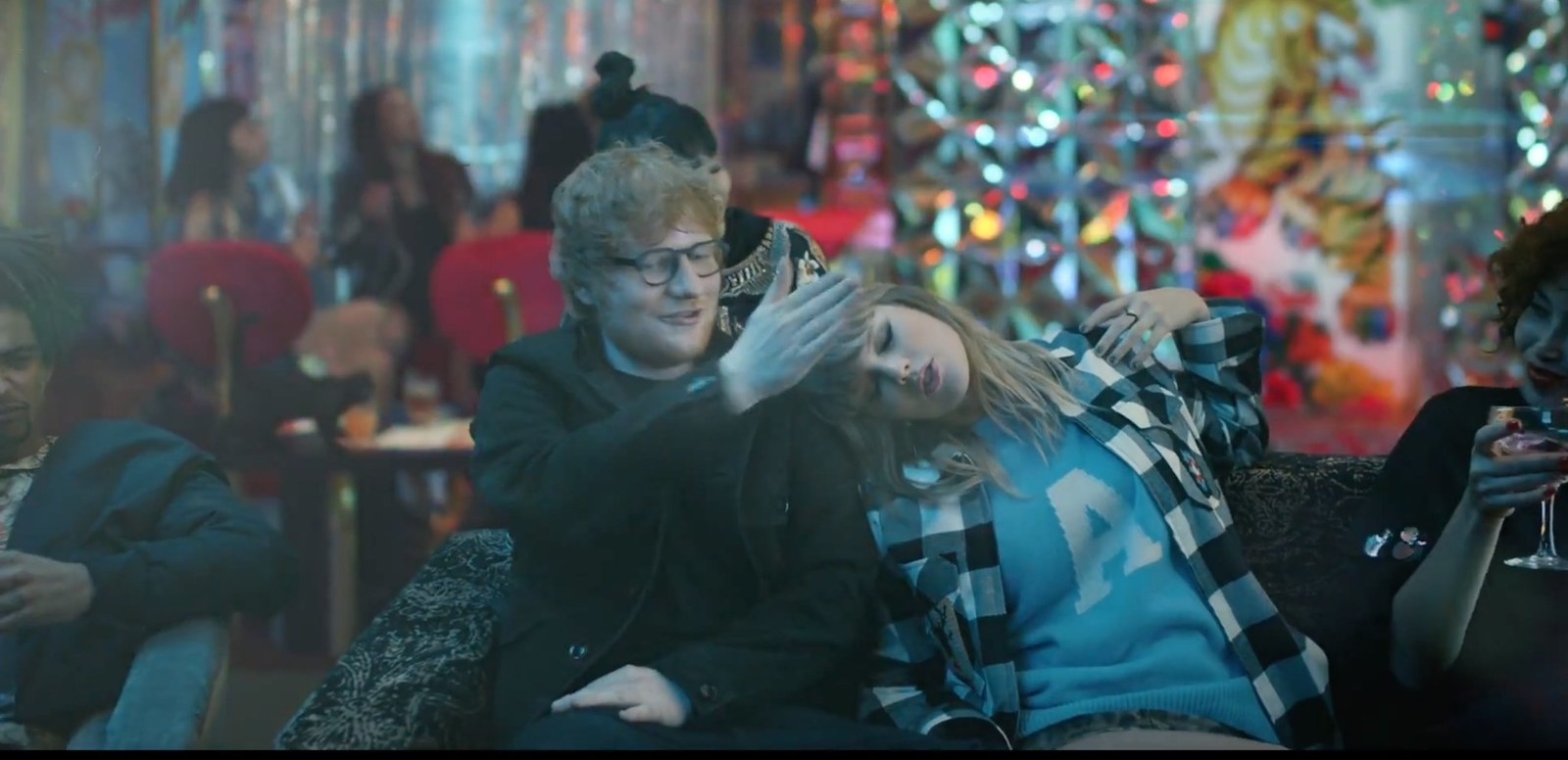 There are multiple snake sightings, a couple of references to her lucky number 13, and a cat can be randomly seen in the background of one of the scenes.
Plus, she liked this post on Tumblr confirming some fans' theory that the video mirrors the lead up to her relationship with Joe.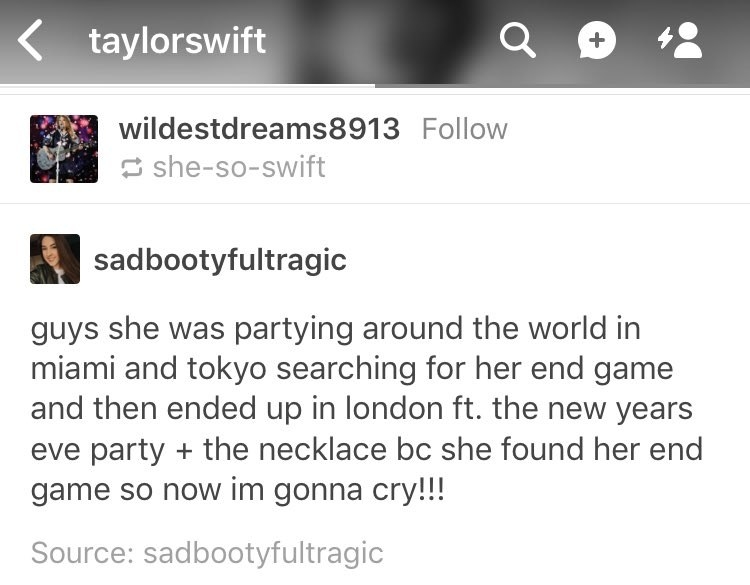 Honestly, I am sure there are a lot more but right now I'm way too overwhelmed by her green crop top outfit to notice anything.
Also Katy Perry definitely wasn't in it lmao.