Selena Gomez Has Blonde Hair Now And It Looks Way Better Than You're Imagining
We stan forever.
Over the years, Selena Gomez has had a number of different ~looks~.
And while her style may have changed, one thing has always remained the same: her hair colour.
Well, that was the case until she hit the red carpet for the American Music Awards with... SHORT BLONDE HAIR?!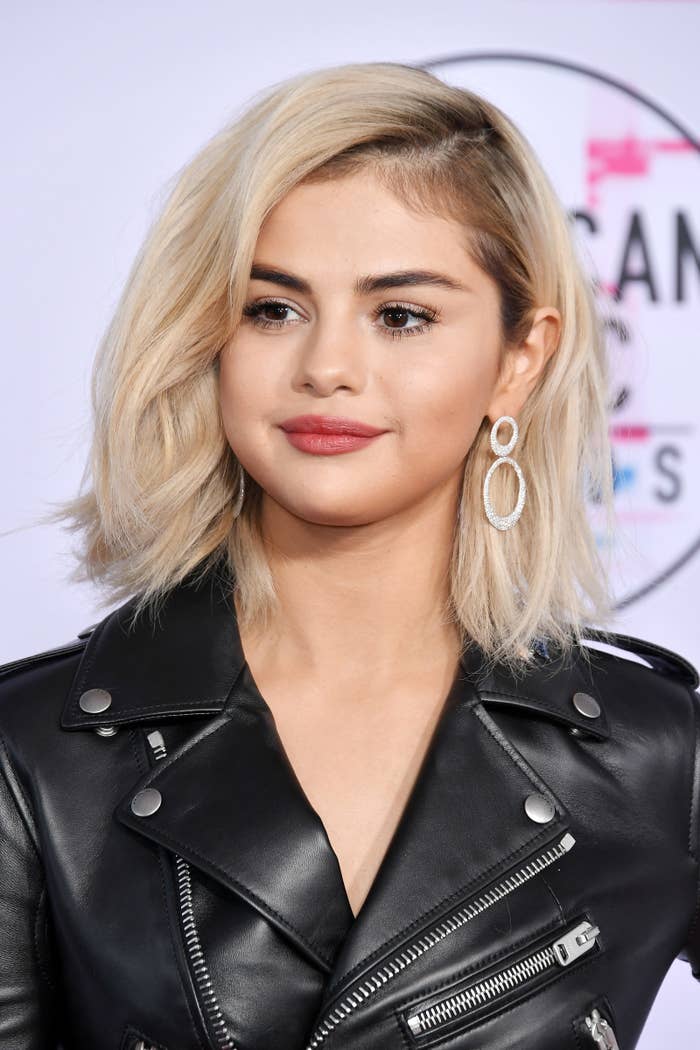 ???? ? ???? ??? ??? ??? She looks amazing?? ? ???? ?? ? ?? ?
Like, normally I'd be distracted by her legs and that outfit but all I can see is her PERFECT HAIR AND HOW GOOD IT LOOKS.