Here's Why Ditching Apple's iPhone Cord Changed My Life
I have no cords to hold me down. Well, just one long one.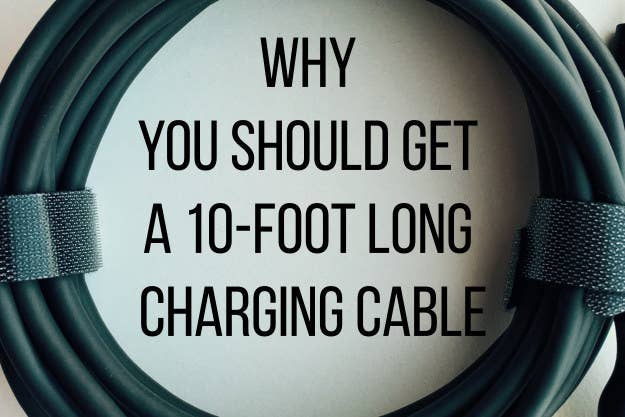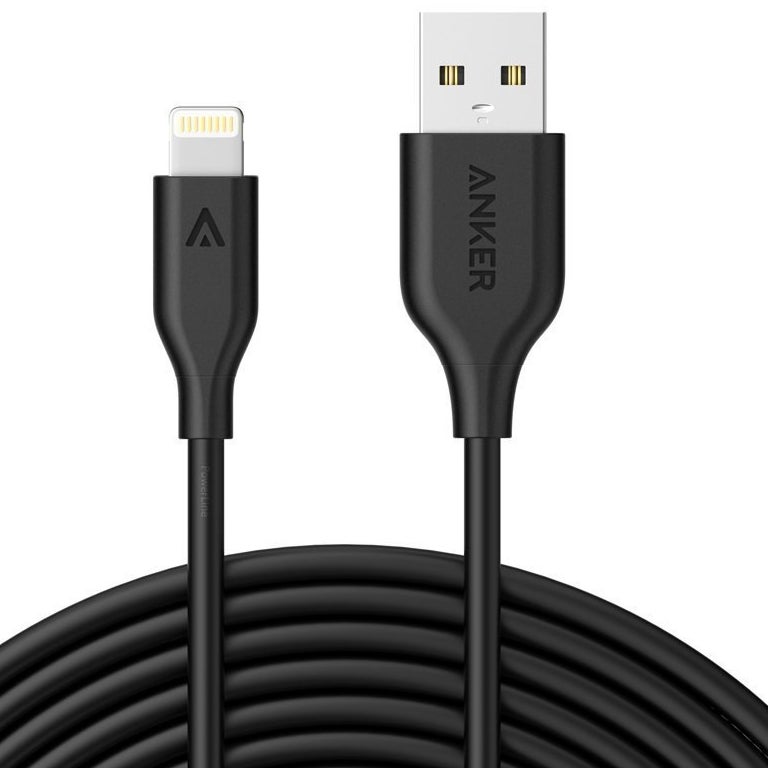 1.
YEP! IT'S LONG!
Yes, I did tape a power strip to the wall to illustrate a point.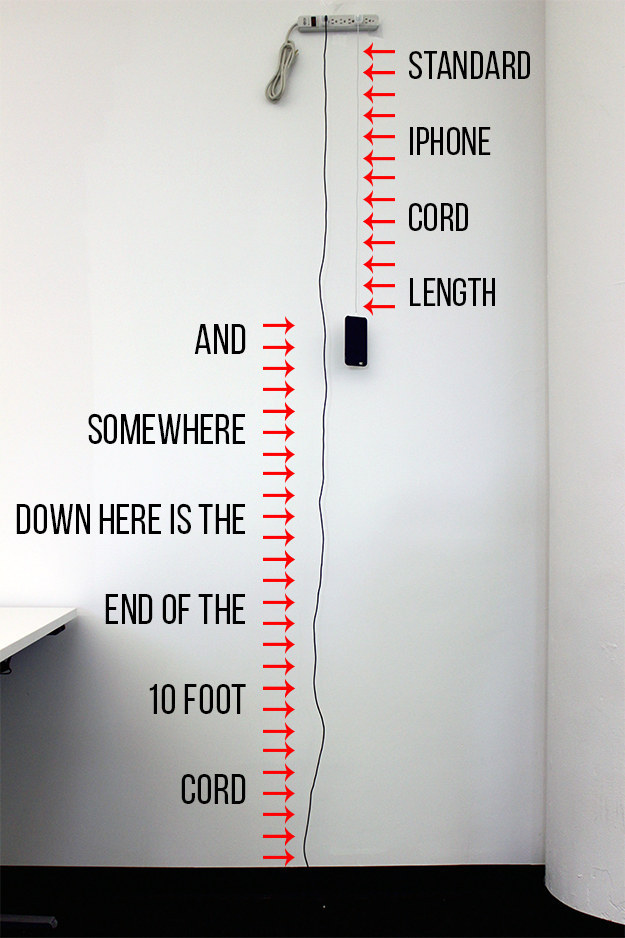 2.
Friends will love you.
3.
It can reach behind difficult places or get you out of tricky ones.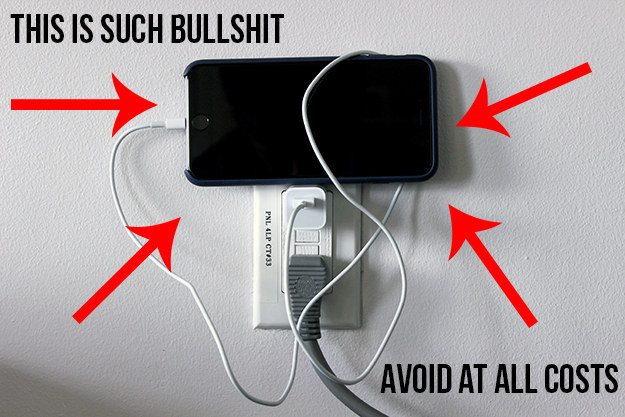 4.
No "power guilt".
5.
I can roll around in bed (or the floor) and still be charging.
They come in 6-foot versions as well if 10 is just *too* intimidating.
Don't be caught short. Like this guy.