1.

Wanna see something weird?

Thinkstock

2.

Cool. I call it The Object. It's just this way. Follow me.

Thinkstock

3.

We gotta go into the swamp a bit. I found The Object in shallow water.

Thinkstock

Oh? That's...weird. What is it, exactly?

Classic swamp find. Nice.

4.

The Object is sorta alive but not really. You'll see what I mean. Oh, and ignore that. That's not The Object.

Thinkstock

Jesus lord in heaven what is that.

5.

I don't know what that is but it's not The Object. Hey, watch your step here. It can get a little dicey.

Thinkstock

What the fuck is that on the right?!

6.

What, this? Who knows. Probably an omen or something. Let's keep going. And don't look it right in the eyes.

Thinkstock

Am I ever going to see my family again?

7.

Don't you worry, we're nearly there. That crow always marks the spot. It's the guardian of this swamp's shame.

Thinkstock

You don't have to explain to me how crows work.

Did it suddenly just get really cold?

8.

Good, good. We've come upon the soft earth. Be careful you don't step through into the Underplace.

Thinkstock

9.

Here we are! Do you see it??

Thinkstock

What am I looking at?? What is that??

Wow! It's much bigger than I expected. It's horse-sized.

10.

It's weird, ain't it.

Thinkstock

Yes. Yes, it's very weird. Sweet mercy...

11.

Look closer, at its "eye." Ain't that weird?

Thinkstock

Oh god it smells like cheesy rice pudding.

Wow! That IS pretty weird! And cool!

12.

I told ya this shit was weird.

Thinkstock

You weren't lying! Thanks for taking me along!
Wanna See Something Weird?
You got:

Cool. You're my new best friend now. I hope you realize that.
I did something nice for you and showed you this weird thing. And I don't expect anything in return, ya know, just trying to be a nice dude. But somewhere down the line I might ask you for a favor. And you best deliver. Also, we're gonna hang out a lot more, you and me. We see eye-to-eye, as it were. And we belong to the swamp now.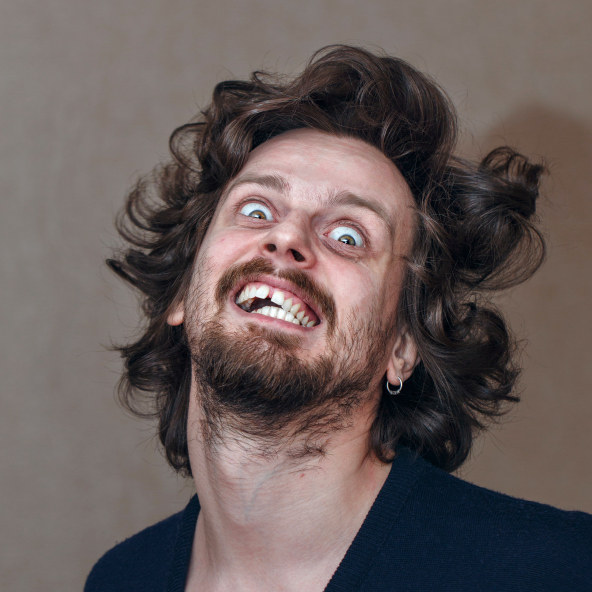 You got:

I thought you were gonna be cool about this.
Hey, where are you going? You think you can run out of this swamp on your own? You don't even have my Flesh Map! Come back! I got a stick; we can poke at The Object together!