Brady just won his fourth Super Bowl — and third Super Bowl MVP — 14 years after his first.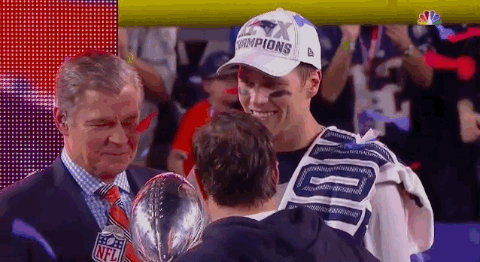 Peyton has a single, lone Super Bowl win.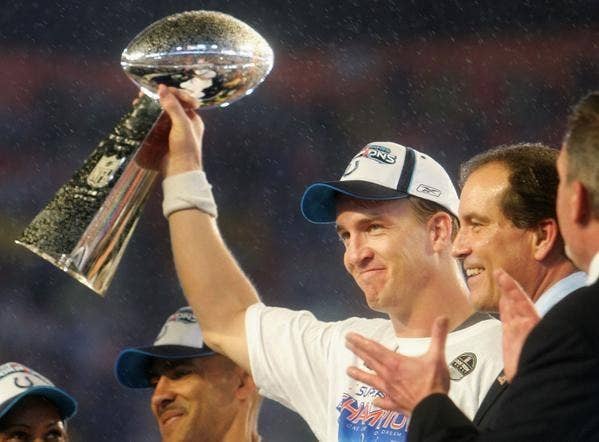 Brady gave his Super Bowl teammate and un-drafted rookie Malcolm Butler his MVP truck..
Peyton gives his teammates looks like this: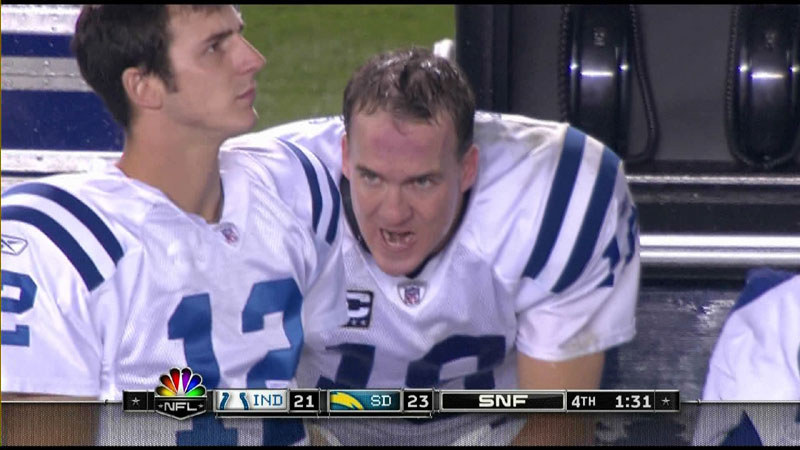 (but that doesn't mean Brady's a nice guy either)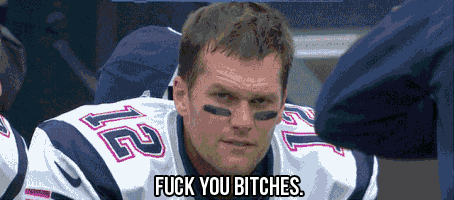 Numbers don't lie... Brady's NFL post-season record is a staggering 21-8.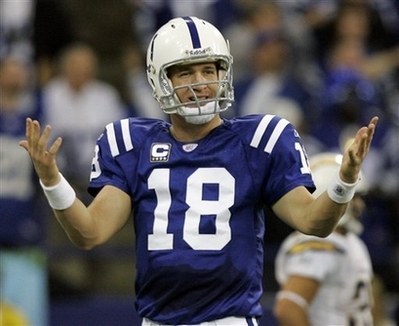 They really don't lie....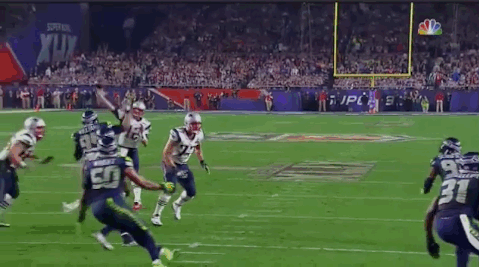 And c'mon: Brady married the world's highest paid supermodel .
And their kids are the cutest:
And even when he's straight creepin', Tom Brady is still kinda cool.
Tom: four Super Bowls, three Super Bowl MVPs... you've owned this Manning/Brady argument, right?