People Are Showing Support To Cree Edmonton Oilers Player Ethan Bear After He Received Racist Messages
"I'm proud of where I come from."
Earlier this week, for the first time in franchise history the Winnipeg Jets ousted the Edmonton Oilers from the NHL Playoffs in a 4-game-sweep.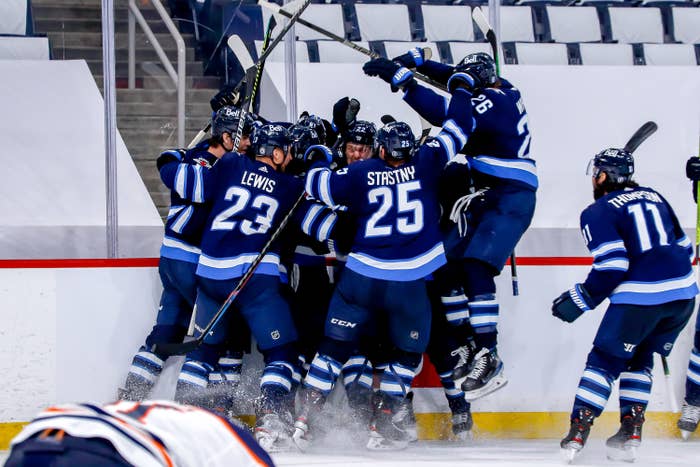 But one 23-year-old player on the Edmonton Oilers has been singled out on social media.
Ethan Bear, from Ochapowace Nation in southern Saskatchewan, is a fifth round draft pick by the Oilers in 2015.
He is also the first person in NHL history to have Cree syllabics (symbols translating to syllables) on their jersey.
In many now-deleted and privatized posts, defenseman Ethan Bear allegedly received multiple racist and hateful messages.
Some social media users have also come forward with their personal stories of dealing with racism in hockey.
Ethan Bear's girlfriend made a touching statement on Facebook which has now gone viral.
And Edmonton mayoral candidate Amarjeet Sohi called Ethan a "role model."
Fortunately, the hateful comments have been outweighed by the support.
Including support from Bear's fellow teammate, Connor McDavid.
And fellow First Nations NHL legend, Reggie Leach, had this to say:
The Edmonton Oilers have taken this seriously and Ethan has now issued a statement.
Bear will continue to be a role model for many youth and go down in history as a proud Cree NHL hockey player.