Rachel Greenberg is a 22-year-old artist based out of San Diego.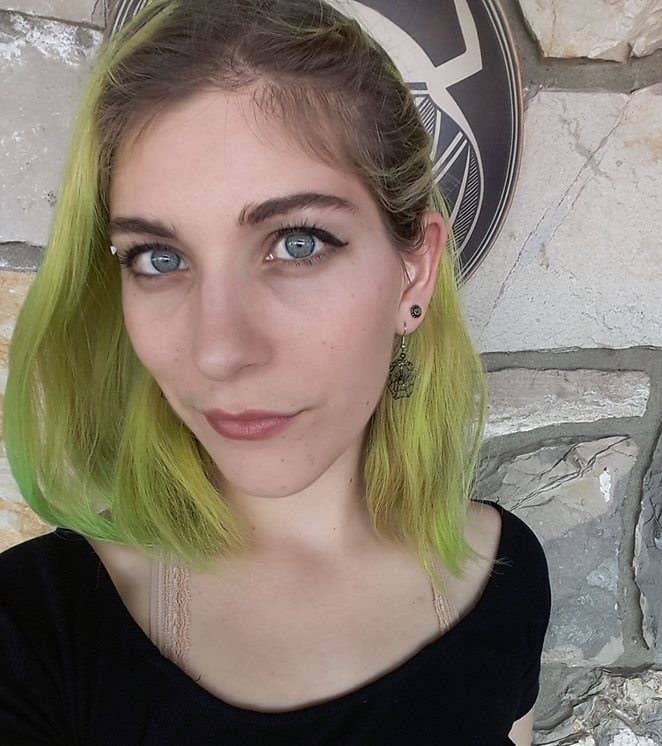 Earlier this week, she made a charming piece of digital art featuring Humpty Dumpty having an amazing "Fall" (as in autumn). Greenberg told BuzzFeed that she and her boyfriend came up with the idea after they thought it would be fun to show Humpty living his best live.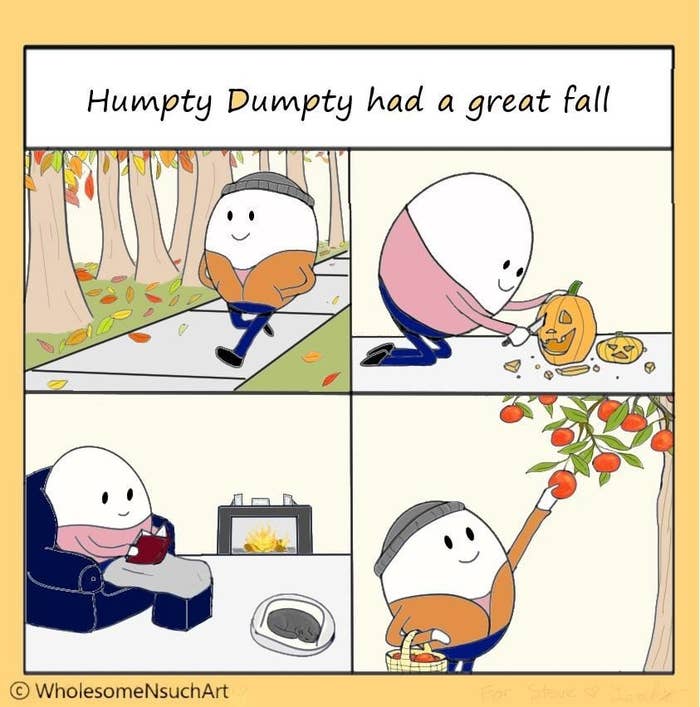 This is, of course, a different take on the traditional Humpty Dumpty story. The original has him meeting his demise by sitting on a wall and having a great fall.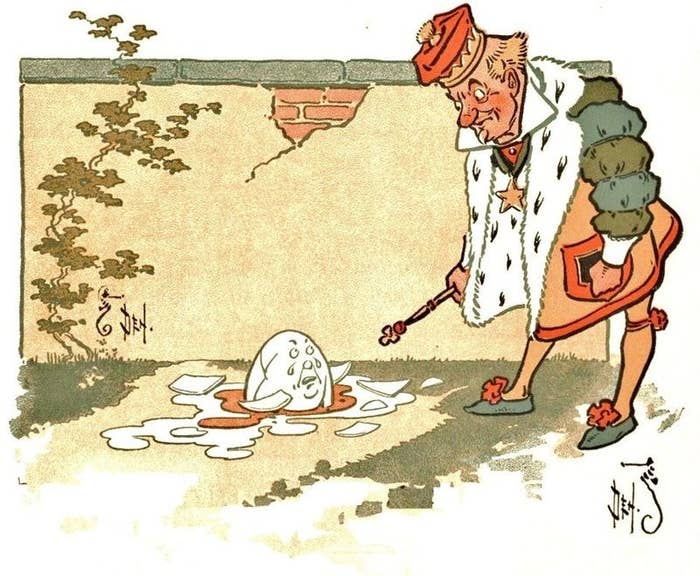 Greenberg ended up posting the comic to her Facebook page and thought nothing of it.
Well on Wednesday, Twitter user @omgShutUpDon posted it to his account where it went massively viral. It got over 676K likes and 216K retweets to date.
Needless to say, people loved it.


One user even rewrote the original nursery rhyme to give it a "Fall" spin.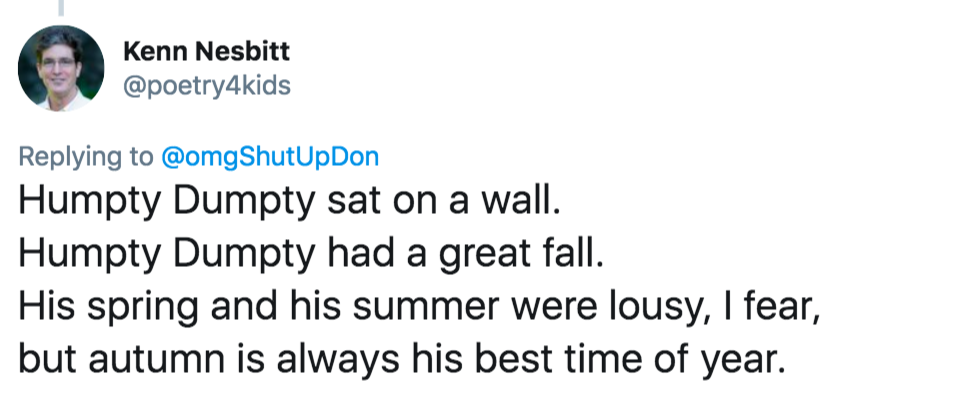 Greenberg told BuzzFeed that the meme's popularity has been "amazing":

It was popping up on every social media site and most people didn't know the source. It's been kinda like yelling at a train after it's left, trying to get the whole internet to know it was me who did the comic but that's okay. So, so many people have helped me by commenting that I'm the artist and linking my page or my other social media. It's been amazing! Especially my best friend, Caroline. She's been cheering me on this whole time and commenting my credit everywhere she finds it. Most people who posted it without credit have been really good about editing it to add my link too.
She added that she's very appreciative of all the postive responses, and plans to make more art in the future.