This Man Surprised His Wife In The Hospital For Their 57th Wedding Anniversary
Anything for love.
A stay in the hospital didn't stop this couple from celebrating their wedding anniversary.
Jim and Elinor Russell of Georgia have celebrated 56 years of marriage together, but with Elinor in the hospital for the past month Jim knew he had to do something special this year.
Ever the romantic, Jim showed up to his wife's hospital room wearing a tuxedo with chocolates and flowers in hand as a surprise on their 57th wedding anniversary.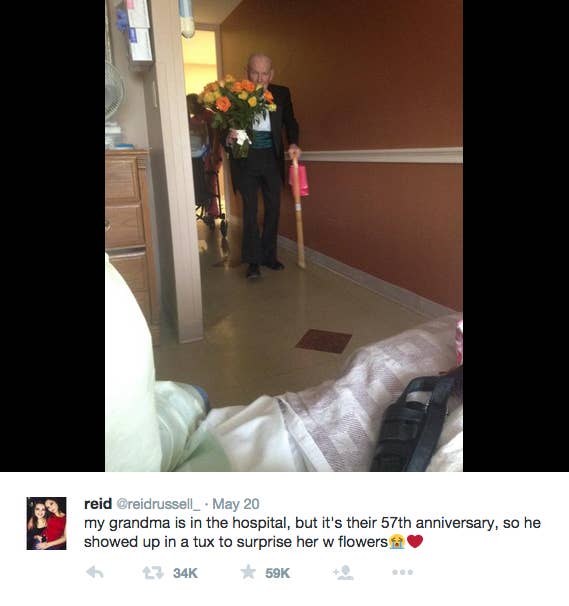 They spent their time sharing a meal, and watched their two favorite shows, Jeopardy and Wheel of Fortune, according to ABC News.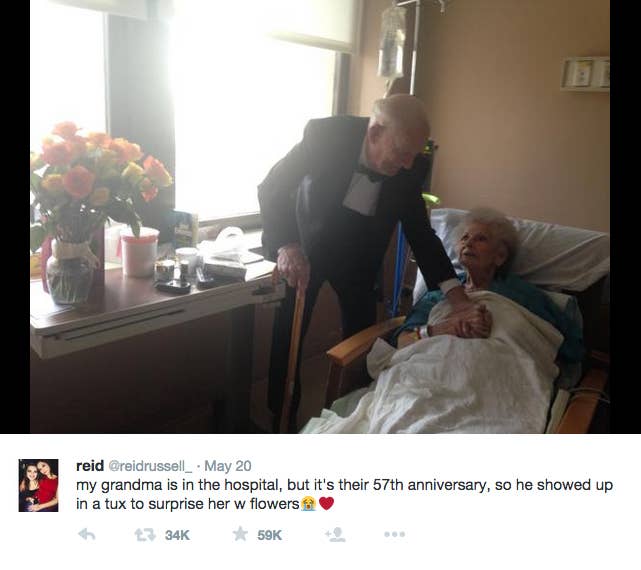 The romantic gesture wasn't lost on Elinor: "Being in a hospital bed, you get bored. So when they came in, it made me smile like the younger days when we were dancing. We had a wonderful time sitting here and talking" she said.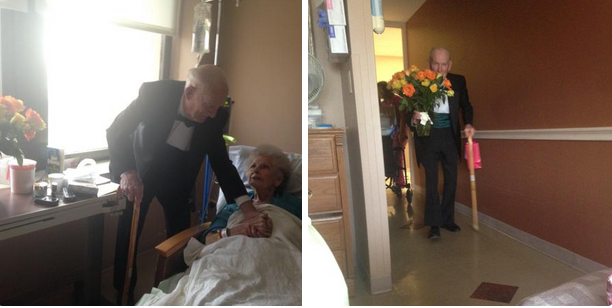 BuzzFeed has reached out to the Russells for comment.