This is Brutus, a Rottweiler who's had a hell of a life.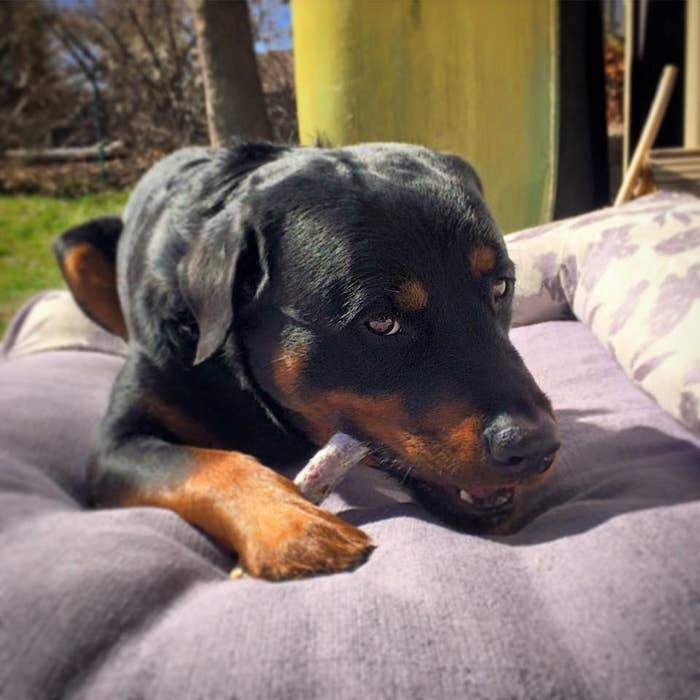 The procedure left him with stumps, unable to walk normally, and in constant pain. Laura Aquilina, a pet rescuer from Canyon City, Colorado, decided to foster Brutus and help him find some new paws.
She started a GoFundMe Page to raise money so that Brutus could get prosthetic limbs to walk pain-free.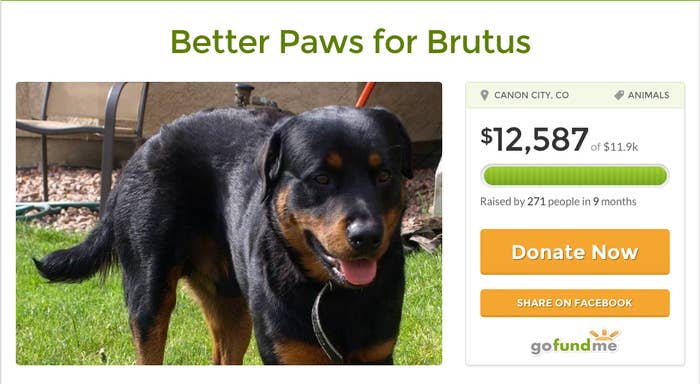 The surgery was a success, and with physical therapy Brutus is learning how to adjust to life with his new paws.
Brutus' rehabilitation is a breakthrough as he is only the second dog to walk on four prosthetic limbs.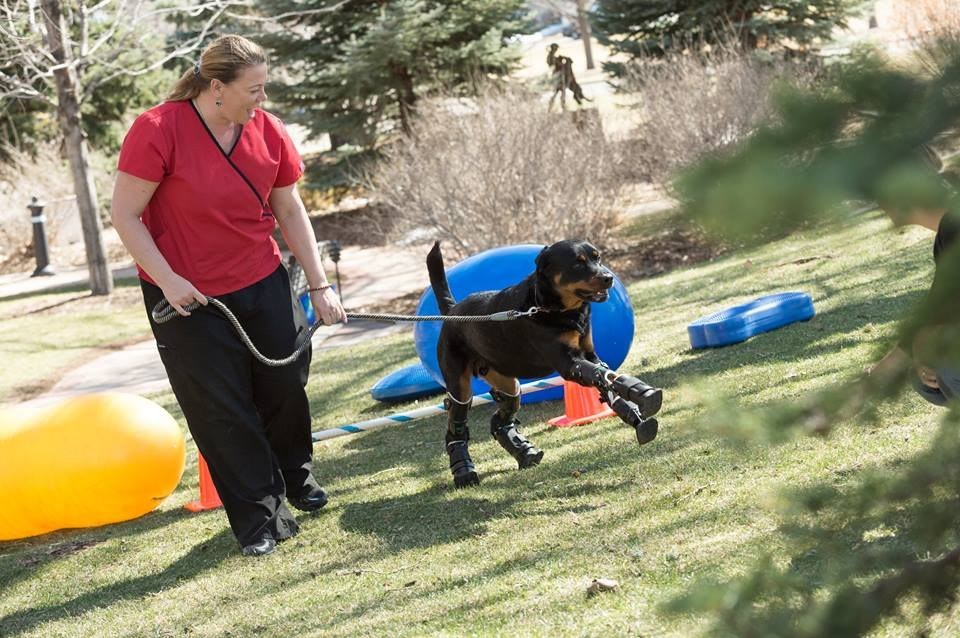 That's a good boy!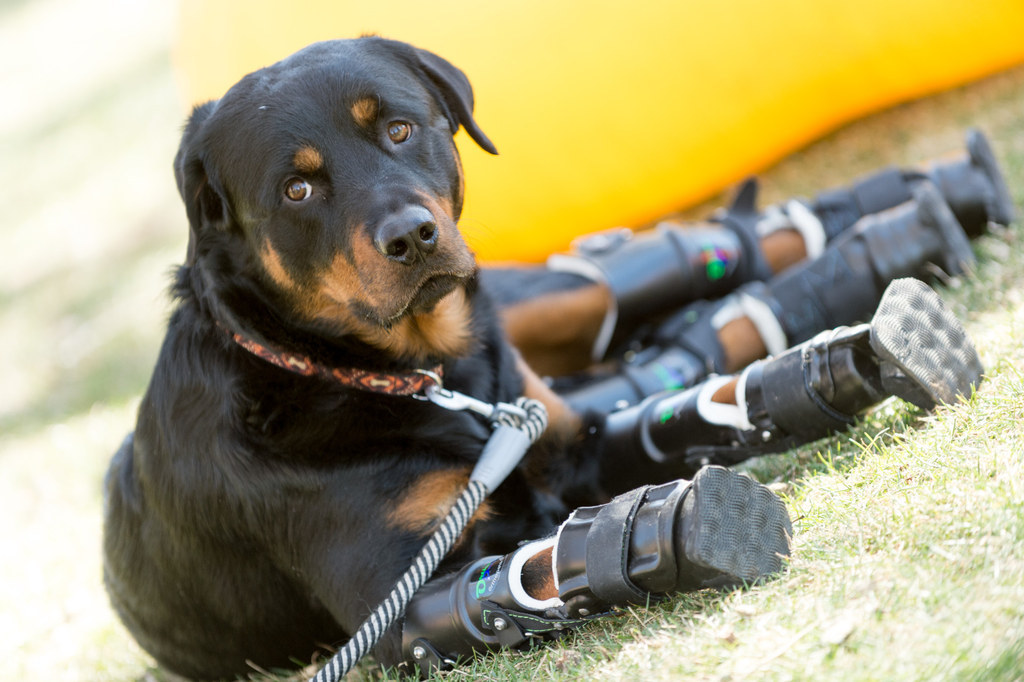 Watch more on Brutus here: