Rousey suffered her first, and only, professional loss to Holm at UFC 193 in November.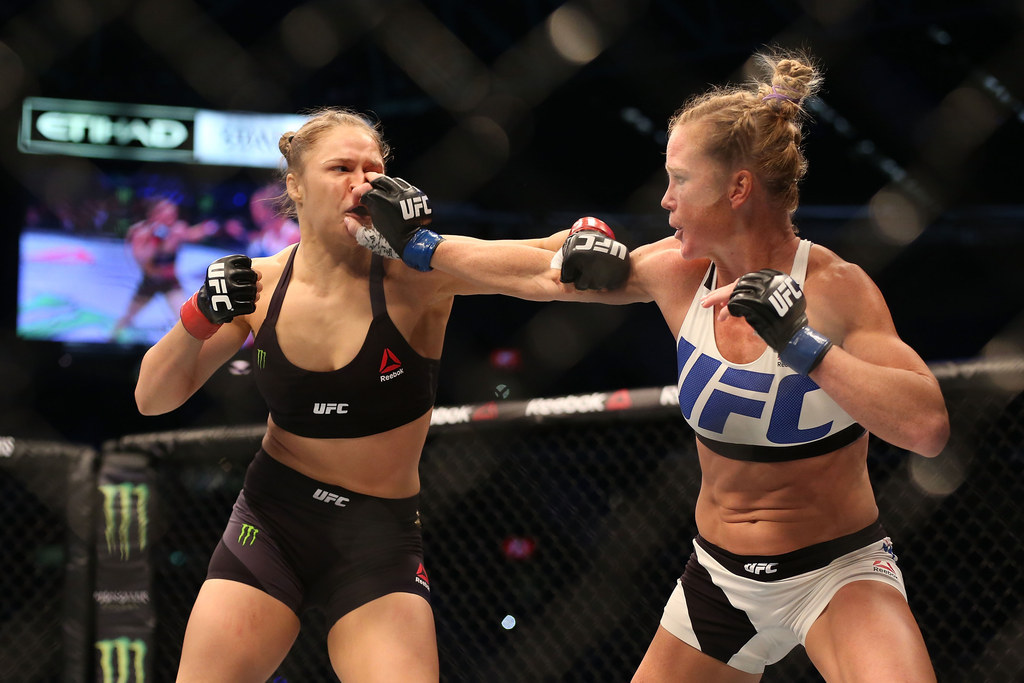 "I got clipped in the first exchange, so I was knocked out on my feet the first time I got hit," Rousey said.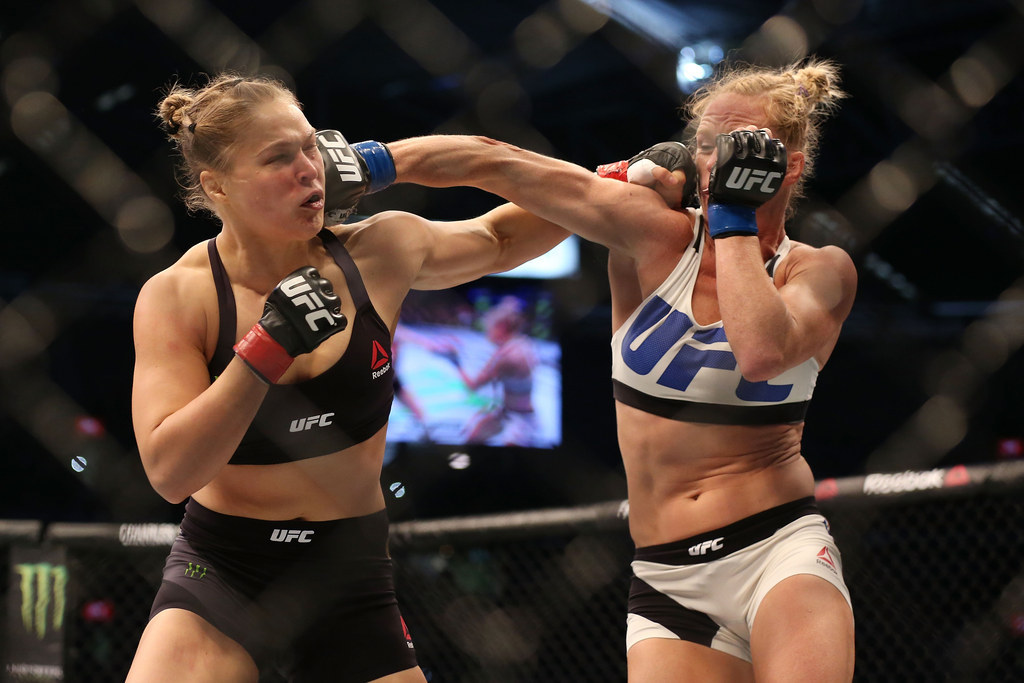 Rousey then went on to describe how she felt immediately after the fight.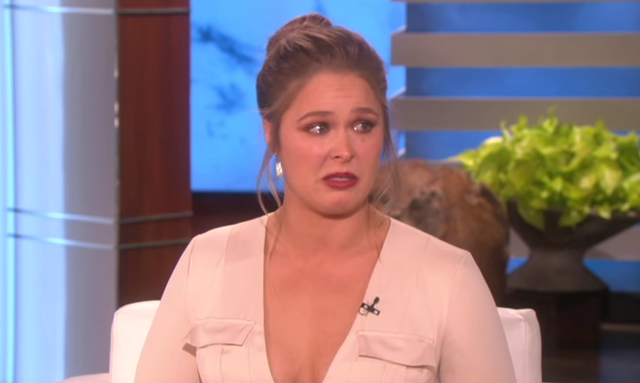 "I'm in the medical room, and I was like in the corner, sitting in the corner, and I was like, 'What am I anymore if it's not this?'" Rousey said. "I was literally sitting there and thinking about killing myself and that exact second I'm like, 'I'm nothing. What do I do anymore? No one gives a shit about me anymore without this.'"
It was her boyfriend, Travis Browne, who helped her through it, Rousey added.
"To be honest, I looked up and I saw my man Travis was standing up there. And I looked up at him and I was like, 'I need to have his babies. I need to stay alive. I was meant to have him at my lowest; I don't think I would have made it without him."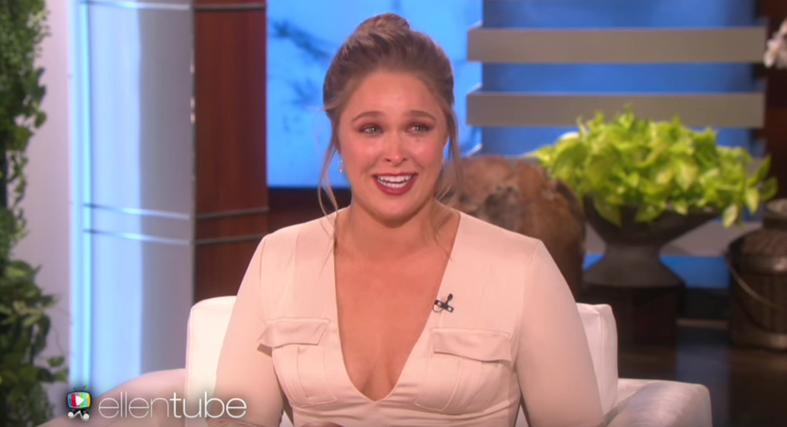 Ellen commended her honesty, noting that her openness would help others who experience similar feelings. "You just did a lot of good for a lot of people, so thank you for saying that."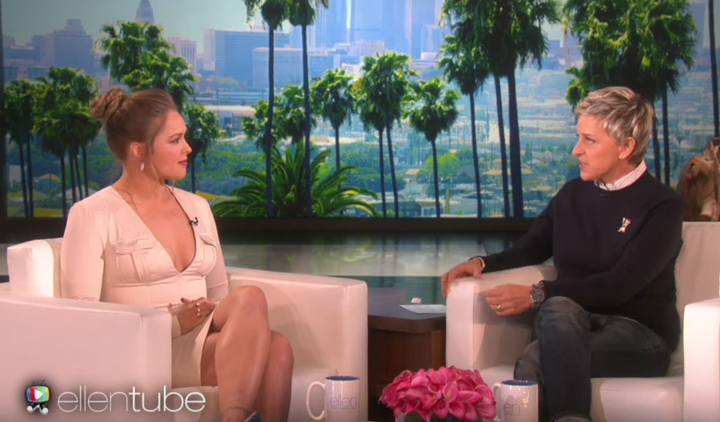 Rousey said she felt redemption and purpose in showing everyone that she could pick herself back up, adding that being "undefeated" is a state of mind.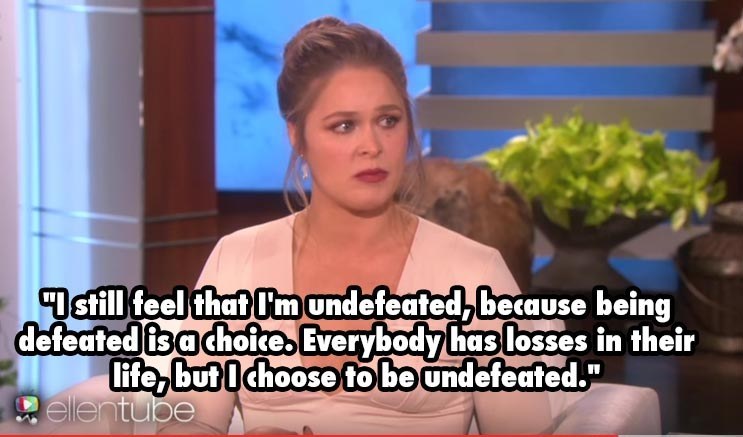 "I think showing vulnerability and showing that just because you're strong doesn't mean you don't have a soft and vulnerable side," Ellen said. "I think it's important to have both."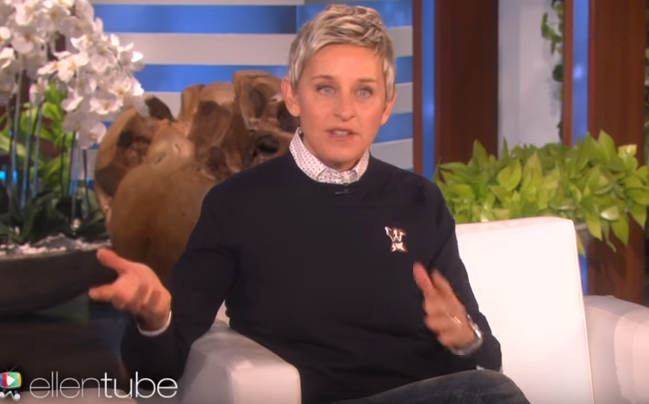 Rousey is currently training and hoping for a rematch with Holms.