Ohio State Coach Body Slams Fan Who Rushes The Field
Note to fans: don't rush the field at OSU games.
Ohio State Strength and conditioning coach Anthony Schlegel shows what can happen when an overzealous fan decides to run on the field.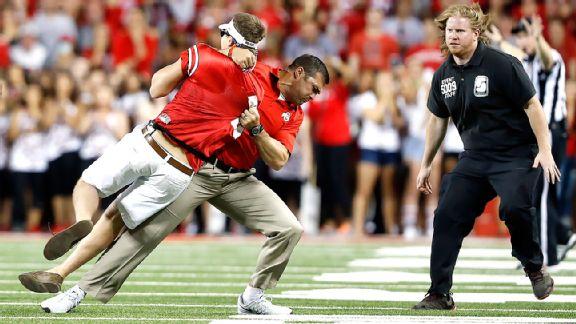 The takedown was right on par with the Rock Bottom.