To the dismay of many, earlier this year longtime Hollywood power couple Kermit the Frog and Miss Piggy decided to part ways.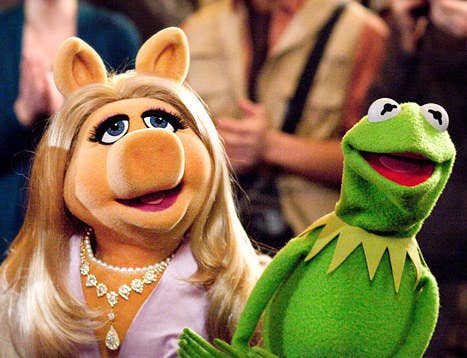 Kermit made the announcement via Twitter, and the whole world was collectively heartbroken.
Well according to an anonymous source who spoke to People, Kermit has recently been seen with a new pig identified as a marketing executive at ABC named Denise.
The magazine also published a picture of the two together, and the source claims that Denise is in fact Kermit's girlfriend.
Naturally, people have had some strong reactions to the revelation.
Some people instantly captioned the photo.
While others made comparisons to fellow Hollywood celebs.
Others questioned his dating choices.
But others came to his defense.
In spite of the frenzy, Miss Piggy seems to be doing fine: She was recently spotted with Liam Hemsworth.
We'll just have to wait and see how all this plays out.