The 2016 presidential race has been dominating the headlines as a crowded field of Republican candidates jockey for attention.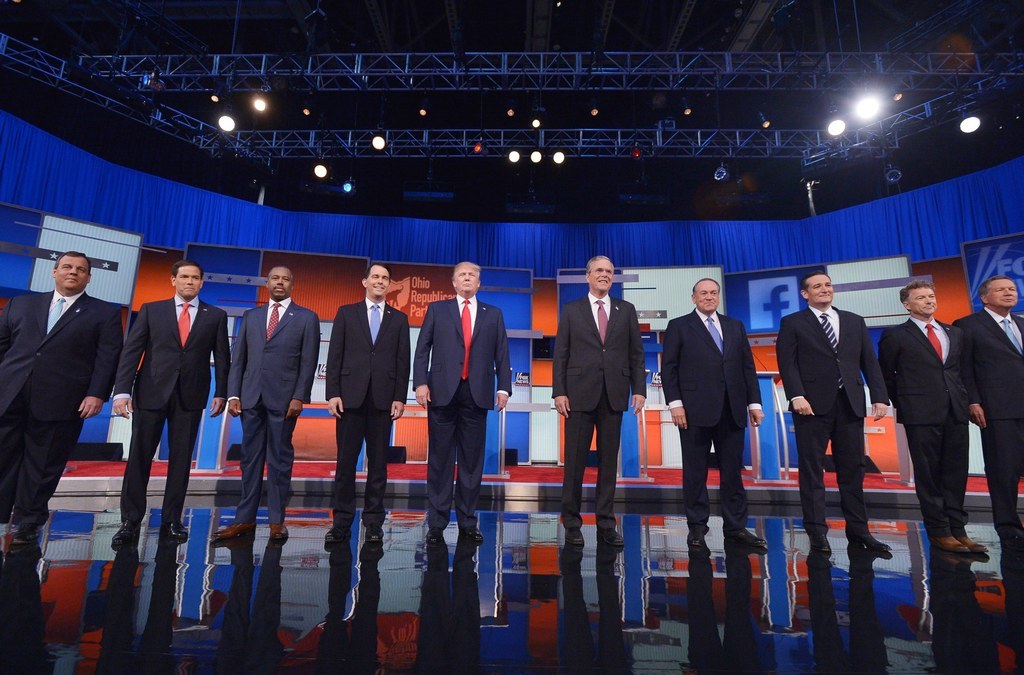 But on Wednesday, an independent candidate started to register in North Carolina, according to Public Policy Polling.
The poll results are listed in 27 pages and feature a breakdown of data and responses to different questions.
Deez Nuts's address is listed as being in Wallingford, Iowa, according to the filing with the Federal Election Commission on July 26.
The Daily Beast reported that Deez Nuts is actually 15-year-old Brady Olson, whose family is listed at the address.
Calls made to numbers listed for the residence were not answered Wednesday.
But according to the Daily Beast, Brady took his inspiration from Limberbutt McCubbins, the cat that has also mounted a bid for president.
"When I heard about the Limberbutt McCubbins story, I realized I could," he said.
But just like Limberbutt, Brady faces an uphill battle because...the U.S. Constitution, which stipulates that anyone running for president by at least 35.
The discovery of Deez Nuts's candidacy quickly started trending on Twitter.
It got to the point where local outlets that reported on the poll had to clarify that the results are, in fact, not a joke.
People are naturally having a field day with the candidate's name.
Deez Nuts, aka Brady, joins a group of other brow-raising candidates, such as "Sydneys Voluptuous Buttocks."

And let's not forget Limberbutt McCubbins, who has also filed with the FEC.
As the current field shows, anyone can file the initial form to run for president.
Federal election officials do not independently verify the authenticity of the hundreds of candidates who typically file — hence the fake names and nonhumans.
As long as it is completely filled out, the FEC posts the filing online. But to be considered legitimate, a candidate must have raised or spent at least $5,000.
It's unclear how, though, Sydneys Voluptuous Buttocks, or even Limberbutt McCubbins, could go in the process even if they did. The FEC filing for Sydneys Voluptuous Buttocks's campaign, for instance, lists $5,000 cash on hand.
But 15-year-old Deez Nuts' quest for presidency, however, appears to be over before it started.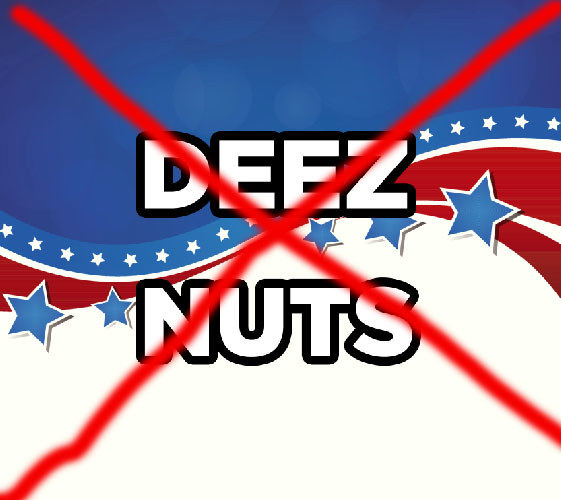 Looks like there are no comments yet.
Be the first to comment!