This is Jacob Atkins, a 20-year-old biology major at the University of Iowa. Like most people, Atkins agrees that 2017 has been quite a year, especially with a lot of negative stories circulating in the news.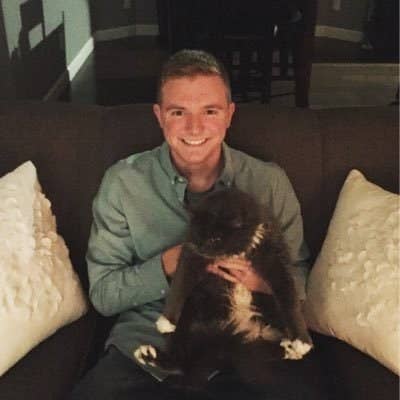 After being inspired by a tweet he saw last year, Atkins decided he would do something to help combat bad news fatigue. So on Dec. 20, he started a Twitter thread of some lesser-known positive stories from the year.

The thread has facts ranging from recovering reefs...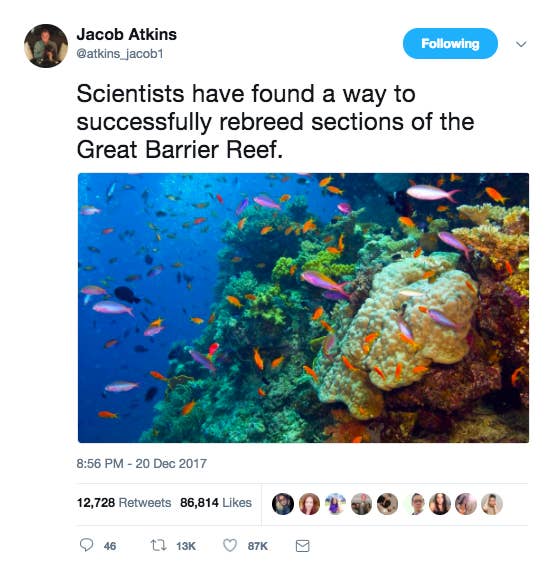 ...to good deeds done by corporations...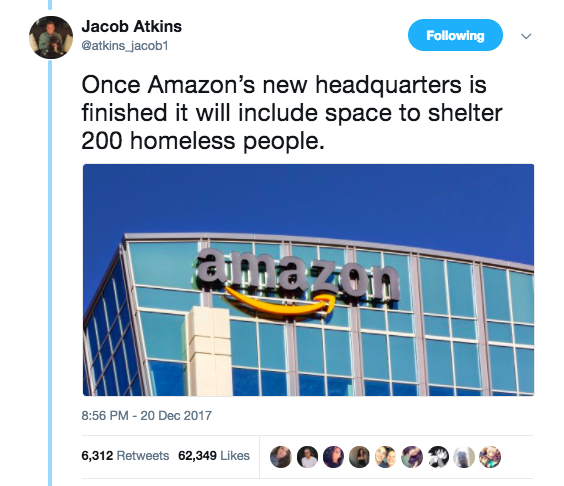 ...to endangered animal populations improving.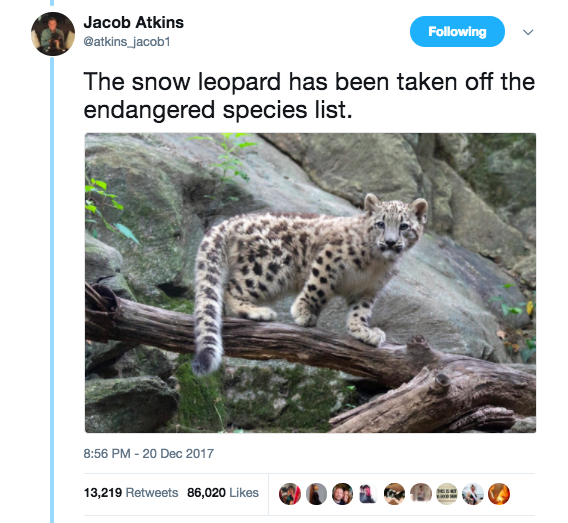 The thread goes on to highlight more stories that may shed light on the positive.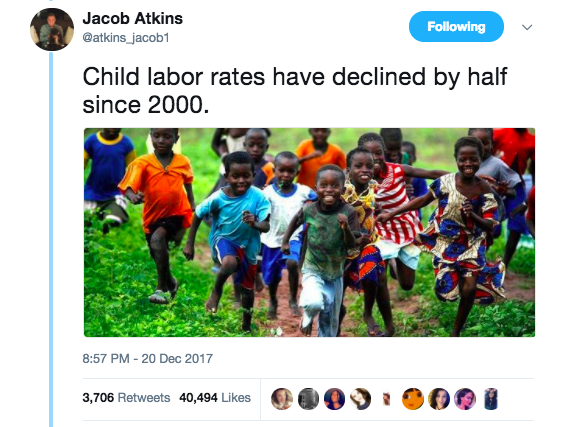 The thread has since gone massively viral with hundreds of thousands of retweets and likes. Atkins said the responses have been overwhelmingly positive, with a few trolls here and there. He went onto sat that the intent of the thread was simple: "I hope people take away that there is always some good even if it's hard to see."