Just look at that face. Pitzush is an inspiration. An icon. We can only aspire to be this fierce.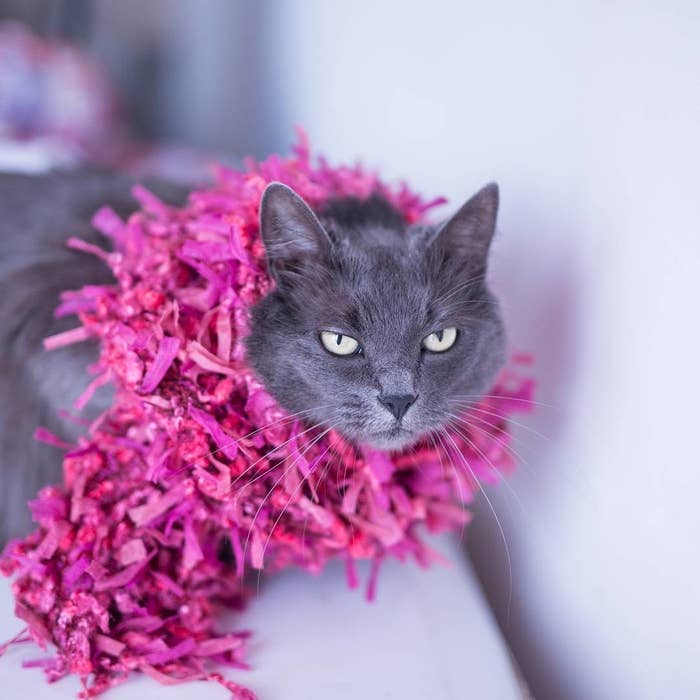 Her owner told BuzzFeed that Pitzush was rescued 8 years ago as a stray kitten.
"I rescued Pitzush 8 years ago. She was a stray baby cat, starving, with a mouth full of rotten teeth. She was very ill. You couldn't even hold her in your arms because of her very bad breath."
"I took her to the vet, we brought her to health and then together decided that it was time to extract all of her baby teeth," she continued. "I am a dentist so I did the procedure, the vet just put her under general anesthesia. It was a painful experience to see her lying there so helplessly. After that, she recovered very well but was still very shy and afraid of everything. It took a lot of time, patience and love to manage all of her previous trauma. The vet said that she had been constantly beaten by other cats. She was just a baby, fighting for survival."
The Puss in Glam account was originally started as a fashion satire — and don't worry, the eyelashes are Photoshopped on. They're not real.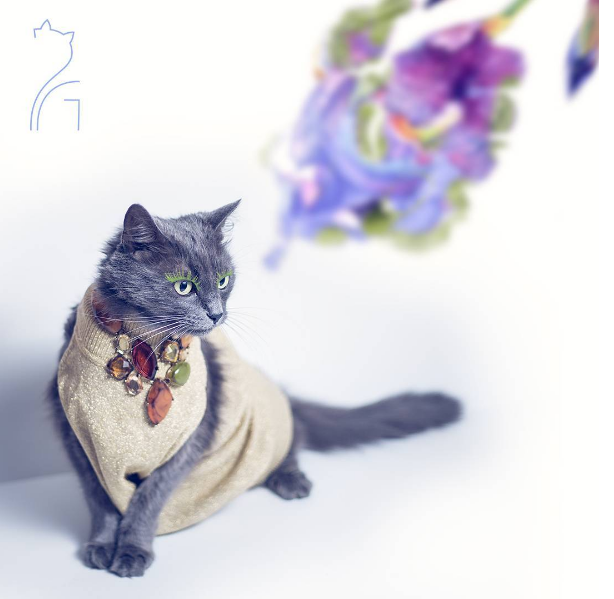 And apparently Pitzush is as much as a diva in real life as she is on camera:

The photo shoots with Pitzush are not very easy to pull off. It's a process. I start with simple things like a necklace. Then some treats. After that, I very quickly put on the dress and the shoots last for about 2-5 minutes. She is a real diva. She has no patience for longer photo shoots.