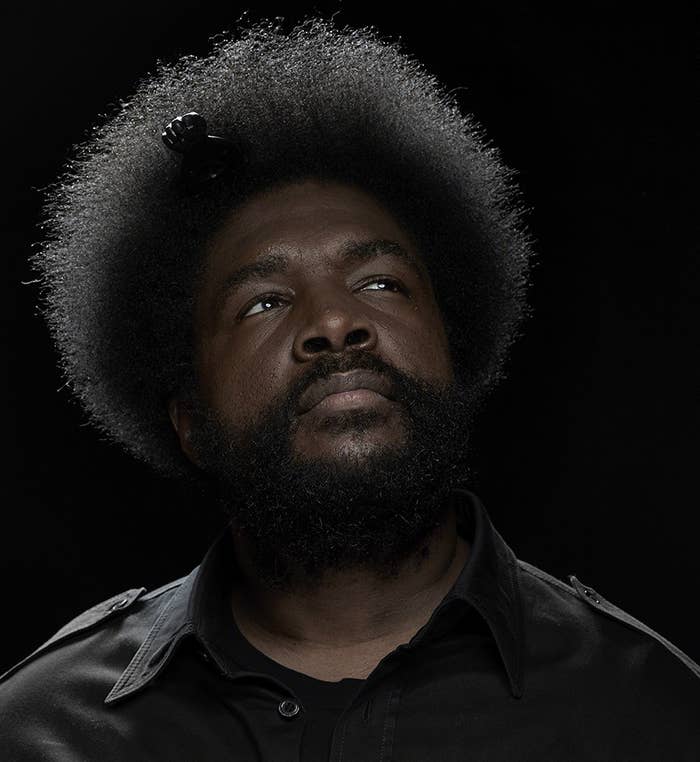 Questlove — the Grammy Award-winning cofounder of the Roots and musical director for The Tonight Show Starring Jimmy Fallon — has a book coming out on April 24, 2018 titled Creative Quest.
According to Questlove's publisher, Ecco, the new book is a "guide to living your best creative life" filled with Questlove's wisdom on inspiration and originality, as well as his own life lessons and experiences.
In Creative Quest, Questlove synthesizes all the creative philosophies, lessons, and stories he's heard from the many creators and collaborators in his life, and reflects on his own experi­ence, to advise readers and fans on how to consider creativity and where to find it. He addresses many topics — what it means to be creative, how to find a mentor and serve as an apprentice, the wisdom of maintaining a creative network, coping with critics and the foibles of success, and the specific pitfalls of contemporary culture — all in the service of guiding admirers who have followed his career and newcomers not yet acquainted with his story.

Whether discussing his own life or channeling the lessons he's learned from forefathers such as George Clinton, collaborators like D'Angelo, or like-minded artists including Ava DuVernay, David Byrne, Björk, and others, Questlove speaks with the candor and enthusiasm that fans have come to expect. Creative Quest is many things — above all, a wise and wide-ranging con­versation around the eternal mystery of creativity.
And now here's what you've been waiting for (drumroll, please)...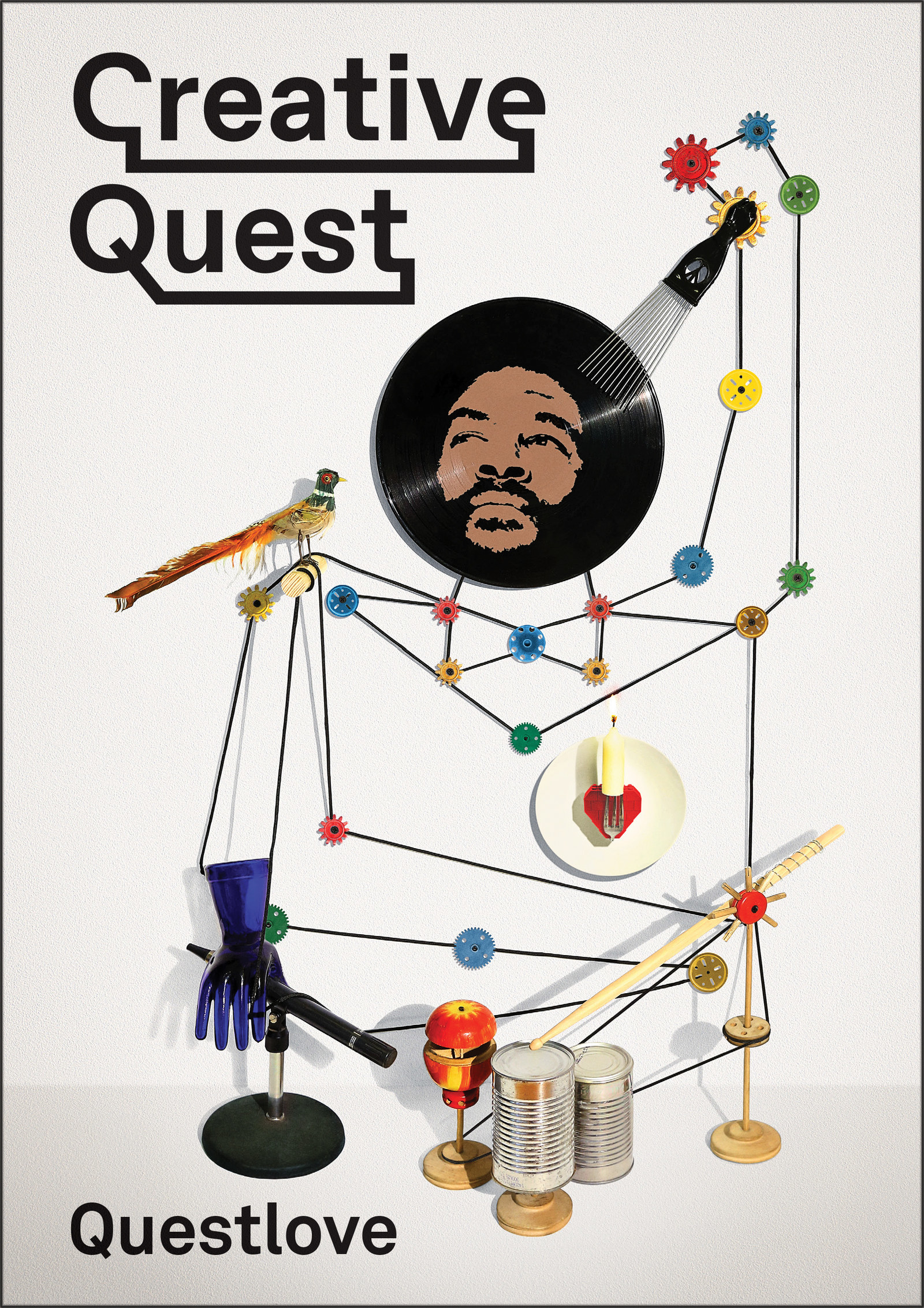 Ecco provided BuzzFeed with the book's cover (designed by Reed Barrow) and Questlove's thoughts about it.
When I was a kid, I was obsessed with Rube Goldberg machines. I would see them in museums and get lost in them for hours, watching the ball drop into a tube, fall on a little see-saw, trip a wire. It was a whole world in there. When it came time to do the cover for this book, what sprung to mind was making a machine about how things spring to mind, and a Rube Goldberg machine was the perfect match. What else is creativity? It's a brain passing through a million small steps to be able to take one big step. We built this machine as an illustration of my creativity and my creative process. It's the Questlove Idea Device. Does it actually work? That's for the reader to decide.