Matthew McConaughey got his big break in the seminal, 1993 coming-of-age film Dazed and Confused, playing skirt and booze chasing David Wooderson.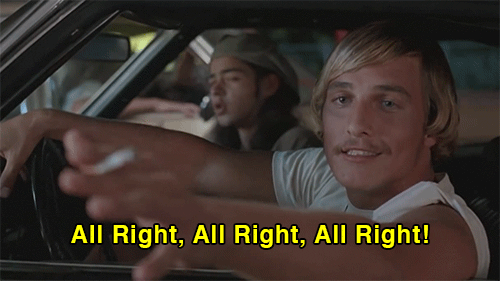 Yes, the catchphrase the actor used throughout the 2014 awards season, during which he was nominated for Dallas Buyers' Club, actually originated in this two-decades-old movie!
IN A HEADBANGERS BALL T-SHIRT, NO LESS!