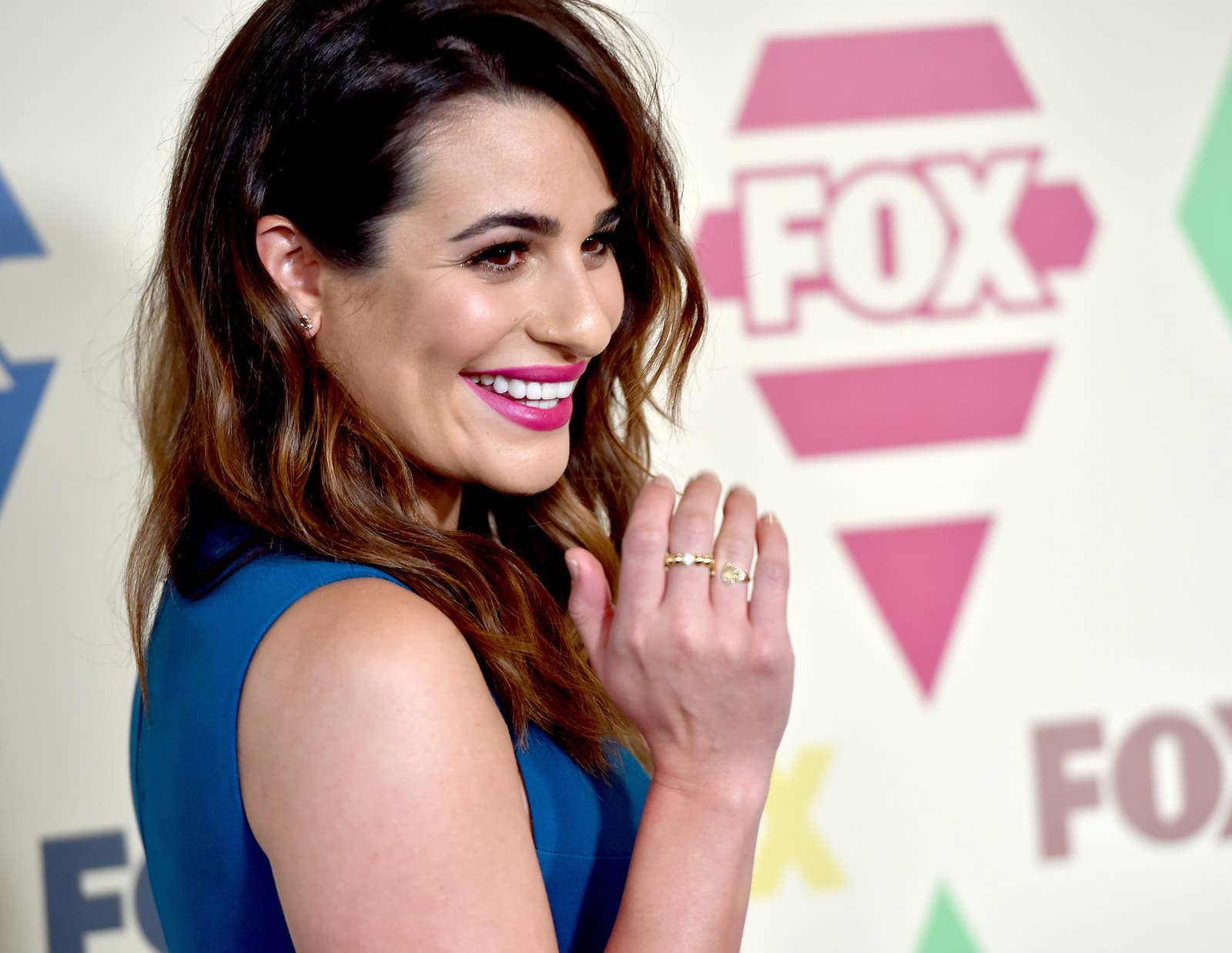 For six years, Lea Michele and Rachel Berry — the unwaveringly determined Broadway baby she played on Fox's musical-comedy Glee — were one and the same in the eyes of the show's fans.
When they bought Rachel's songs on iTunes, it was Michele's voice they sang along to. When they watched Rachel learn to accept her flaws, it was Michele's confidence they were witnessing. When Rachel mourned her boyfriend Finn Hudson by belting "Make You Feel My Love" through tear-filled eyes, it was Michele's real-life loss of Cory Monteith they felt. They grew with Rachel, they learned alongside her, and they celebrated her successes.
"A lot of it was really cool," Michele told BuzzFeed News of the writers' penchant for pulling from her life for the character. "They wrote me the richest storylines … so I always felt, as an actor, incredibly satisfied." But she was quick to add, with a laugh, "Although, if it were me, I would have never left Funny Girl."
And if Michele had it her way, she may never have left Glee either. "There were very few of us who lasted the test of time on Glee. A lot of people dipped in and out towards the end, but there wasn't one episode I was not in," she said. "And that's because I really wanted to be 100% at that job."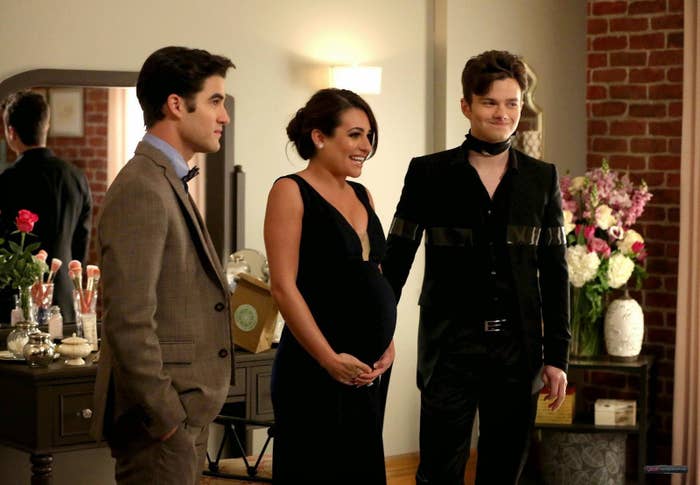 But in March 2015, Michele had to say goodbye to the character she'd become synonymous with, to the set she'd called home, and to the people she worked with since Glee began in 2009. "I'm very ritualistic, so for the month before leaving the show I did everything I wanted to do — I had my personal goodbye moments with each part of the set and with each person in the show," Michele said. "What we did at the end of the show was, when they said, 'That's a wrap on Glee,' myself, Jon Groff, Kevin McHale, Chord [Overstreet], Amber [Riley], Becca [Tobin], Darren [Criss], and Chris Colfer sat on the stage — all by ourselves — in a circle and just reminisced. We all said what we loved about the experience. We really made sure that all of our goodbyes were thorough so I could leave that feeling good about the ending. I really mourned that loss in a very proper way so that once the show was done, I could leave and feel OK."
The series finale showed Rachel Berry with a baby on the way and a Tony to her name. It was proof the character had a bright future in her dream industry, and now Michele is hoping the same will be true for herself.
"The reality is that Glee definitely created a great platform of fans for us, but the future is about sustaining that," she said, repositioning herself in a giant leather club chair nestled in the corner of a back office at The Grove's Barnes & Noble. "The future is about still doing a good job and not being one of those people who was on a successful TV show and then can't handle it anymore. I want to be at this place right now and sustain this little bubble in this business that I've created. I made this little nook here and I like it."
But after playing Rachel Berry for more than 100 episodes, it wasn't just Glee fans who had conflated Michele with her character — it was Hollywood as well. "I think there's definitely an issue with leaving such an iconic show, playing such an iconic character for so many seasons," she said of the typecasting she confronted as she set out to find her first post-Rachel role. "I think that's definitely an issue people face in this industry in trying to step into another job. So I was very conscious to make sure my next project was very different from Rachel Berry."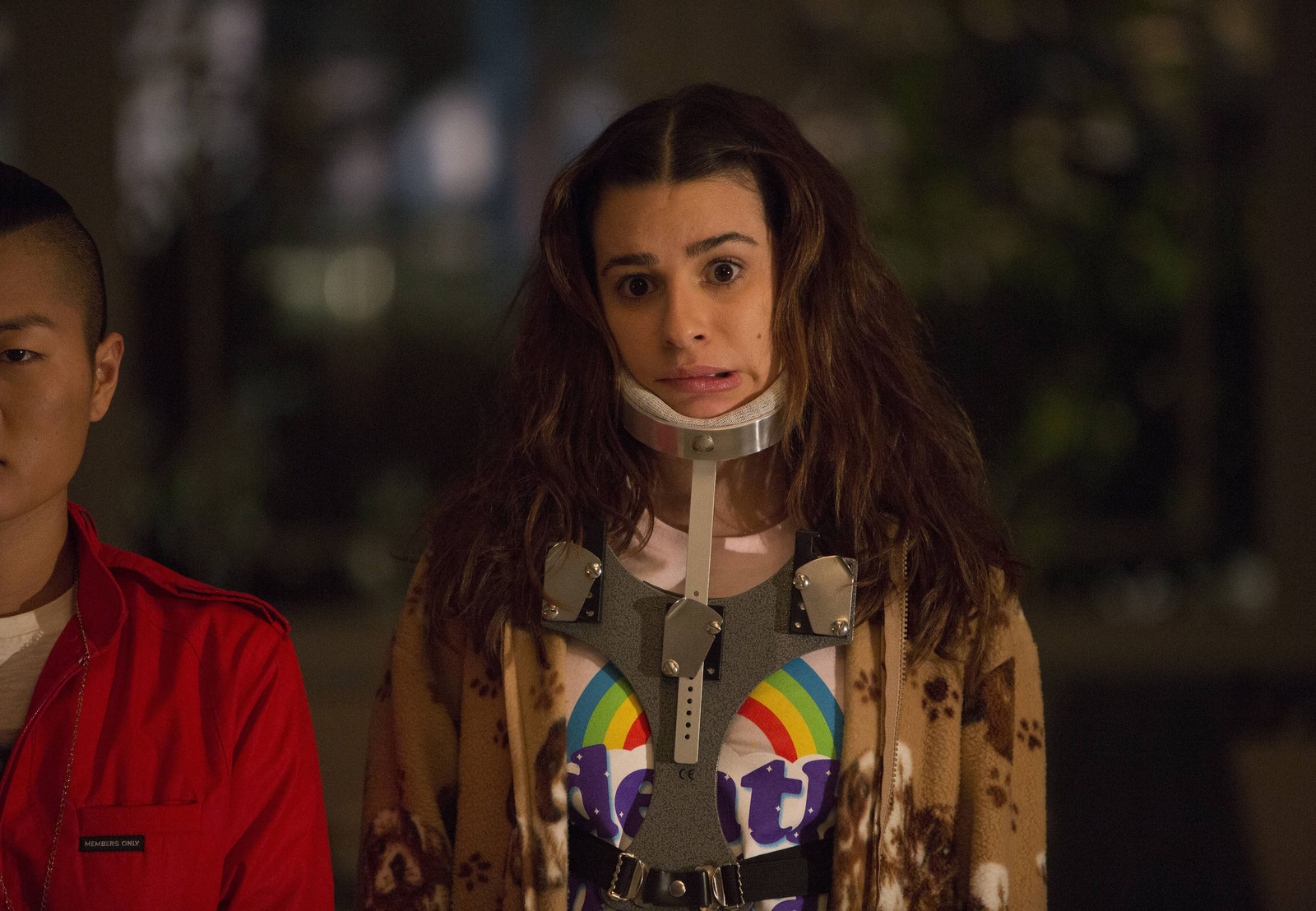 Luckily she didn't have to look too far or wait too long for that project to materialize. In January 2015, a month before production wrapped on Glee, Michele signed on to star on Fox's horror-comedy Scream Queens from Glee co-creator Ryan Murphy. "I was definitely planning on taking a little bit of a break and giving people a chance to breathe between Glee, but when this opportunity came along, 'no' wasn't even an option," Michele said of playing Hester Ulrich, an awkward, unpopular college student who sports an unmistakable neck brace and fends off the murderous Red Devil.
"Ryan is such a genius," Michele continued of the man who became her boss once more. "He was really able to do exactly what I needed, which was to show people a completely different side of who I am and 100% erase — not that I want to erase Rachel Berry — but have people see me as someone else right out of the gate."
Michele also has another project to keep her busy and showcase another side of herself, You First: Journal Your Way to Your Best Life. "Journaling for me was always goal-oriented," she said. "I found that I was able to achieve more of my dreams by writing things down and manifesting them and making them happen." Her second book covers fitness, diet, work, school, and relationships, all things Michele posts about on social media to her 10 million and counting followers. But whether she's passing along fitness tips or demystifying the red carpet process, Michele said the underlying message of every single post is the same: Just be your best self, a mantra the 29-year-old works hard to be true to every single day.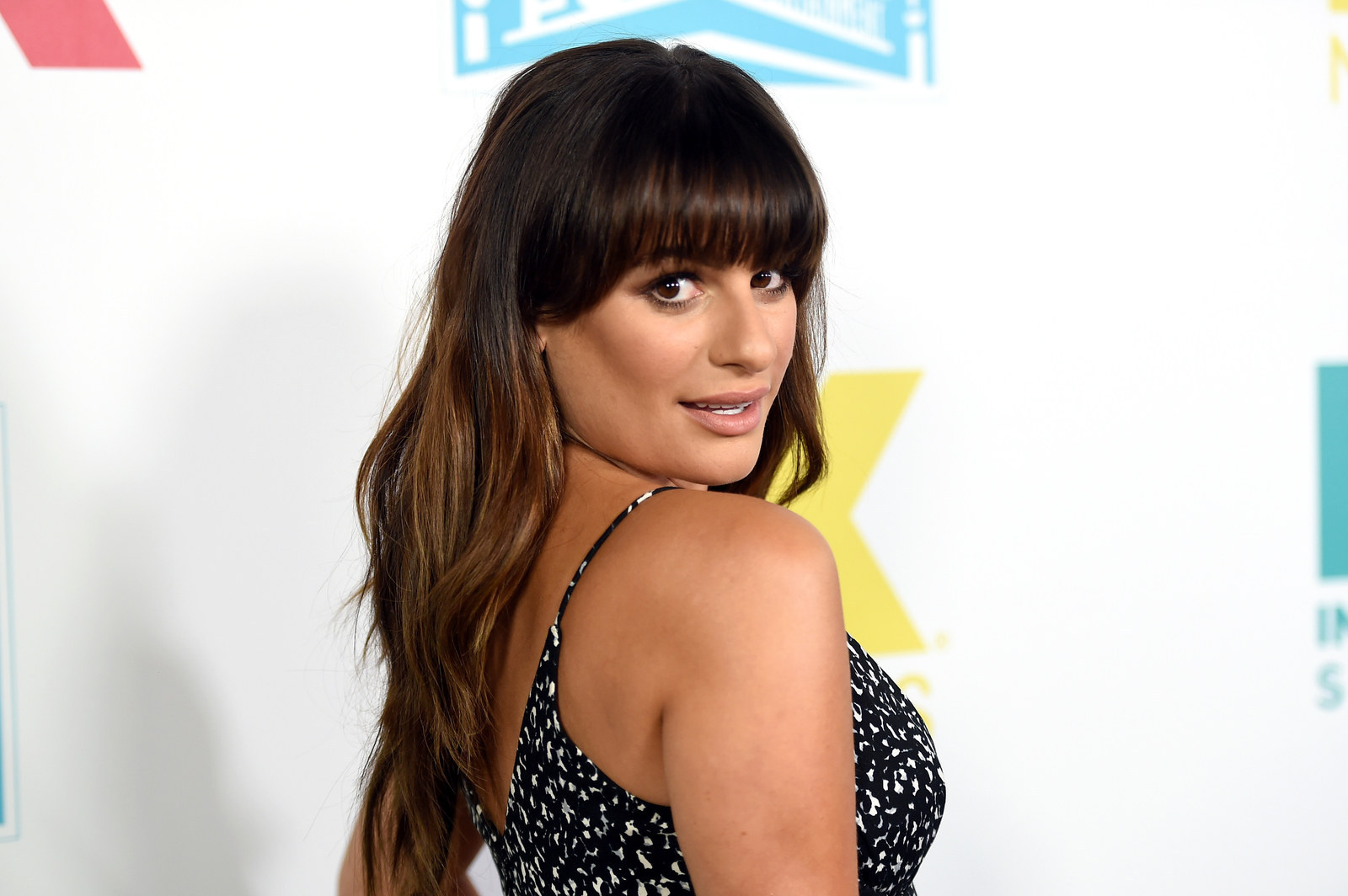 "I always make sure that who I am in this business is a role model that everyone from my fans to my baby cousin to my mother can look and say, 'She's doing the right thing,'" Michele said, leaning forward for emphasis. "I feel that in this business you're afforded with so many great opportunities and at that point, it's your choice what you do with those opportunities. I've chosen to always take this platform that I've been given and use it in as much of an aspiring and positive way. That's all I try to do. I've met a lot of people in this industry where you have an impression of who they are, and then behind the scenes it's completely different. I've always been the kind of person where what you see is what you get. This is who I am. What you see on social media is not a front, it's not fake; I really do live this way."
And with You First now in stores and filming on the first season of Scream Queens nearing completion, Michele has begun to turn her attention to her next big project: her second album.
In 2014, Michele released Louder amid a swirl of high-profile publicity and omnipresent radio play for her lead single "Cannonball." While the album debuted at No. 4 on the Billboard 200 chart, her follow-up singles struggled to break through. But that's because she had broken her No. 1 rule.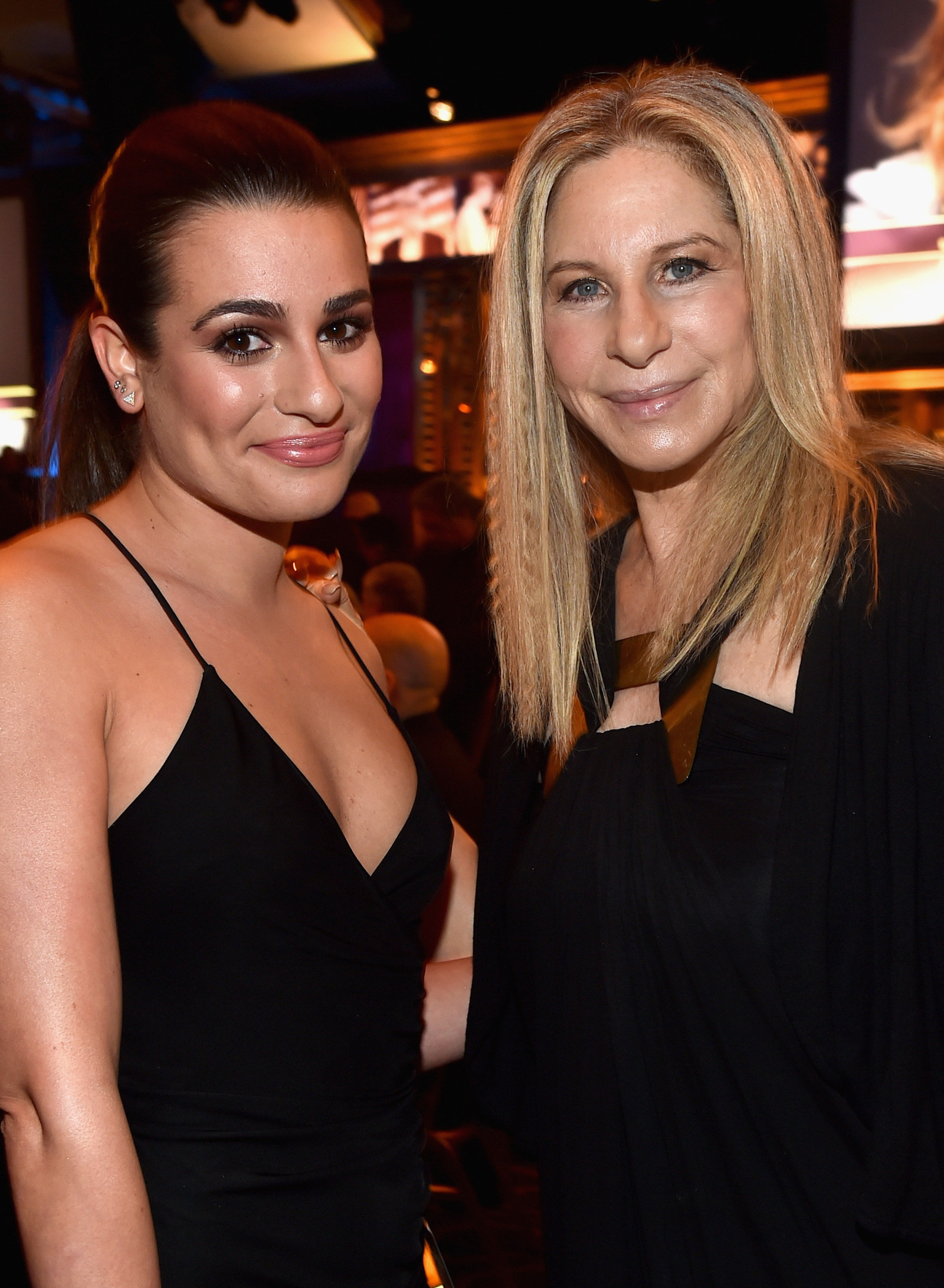 "I don't feel like you hear Lea on that record," Michele said of Louder, which was recorded in shoehorned bursts whenever she had time off from filming Glee. "I think I was blinded a lot by the excitement of making a record, the excitement of people sending me songs, and frankly, I felt the pressure to be like Katy, to be like Kelly, to be on the radio. And I don't care about that anymore."
This time, Michele will produce the record she envisioned making long before Glee. "I am making a record that is 100% Lea Michele — it's theatrical, but still current; it's everything from the vibe of '90s Celine Dion to Barbra Streisand. It's not about who I sound like anymore," she said. "And if people love it, great — but all that matters to me is that it's me."
It's clear Michele is leaning on the lessons she learned over the last seven years of working late nights and long weekends, but more than anything else, she wants her career to be guided by the single principle she momentarily lost sight of.
"I am the biggest advocate for uniqueness and accepting your uniqueness, and it was such a lesson for me to realize that I didn't accept my uniqueness with my first record," Michele said. "I've had great success in this industry by just doing things that were unique to me and that's exactly what I'm going to do now. I tried to mold myself to be like other people — and now, fuck that! I am just doing me, 100%!"
You First is now in stores and Scream Queens airs Tuesdays on Fox.