 "Slow and steady wins the race. That's how I've always thought of my career," Judy Greer said over breakfast at Mess Hall Kitchen in Los Feliz, Calif. "I learned that early on from seeing other actresses come out of nowhere and disappear just as fast."
In a town where everyone's looking for what's newest, freshest, and youngest, Greer's been able to work steadily over the last 17 years, thanks to what the actress calls a little bit of luck, a lot of hard work, and never actually landing a star-making role. "In the beginning of my career, I felt like every director thought he was discovering me because I'd never had that moment," she said without a hint of bitterness in her immediately identifiable voice. "Now, longevity is the best thing for me."
Greer aims to lock in that longevity by ensuring her roles are as wildly varied as possible. And since the 38-year-old actress actively jumps between big budget films (like the upcoming Dawn of the Planet of the Apes), indie movies (like Oscar winner The Descendants), romantic comedies (like 13 Going On 30), mainstream network television (like Two and a Half Men), edgy cable fare (like Californication), and animated projects (like Archer), her plan seems to be working.
The latest addition to Greer's ever-evolving resume is her memoir, I Don't Know What You Know Me From: Confessions of a Co-Star, which is her first literary offering. "Writing a book was always a closet fantasy of mine that I never really talked about," she revealed. "I always fantasized about being a writer, but I thought everyone did. While the book is Greer's first formal tome, she's kept journals her entire life. "It's not like I'd never written before; I just never did it for anyone to read. Although, in a lot of ways, I kind of wrote this book not really thinking that anyone would read it, which is stupid."
Not that Greer allowed that notion to grant her the freedom to tell tales out of school about her famous co-stars. "I genuinely don't have a lot of bad things to say about people I've worked with," she said. "Yeah, maybe one person was a jerk one day and I didn't write about it — but guess what? So am I sometimes. I think working on a set can bring out the worst in people, so I didn't think it was fair to say that's how a person is just based on that atypical interaction."
And while she may be above judging her co-stars, Greer is incredibly accurate when it comes to guessing which of her 80-plus roles an approaching fan is going to mention, a process she calls "fan profiling." In I Don't Know What You Know Me From, she explains her approach: "I would look at your age, sex, and clothing and probably be able to pinpoint what role I've played that you responded to. It's taken me 15 years, but I'm pretty good at profiling now." Over breakfast, Greer told BuzzFeed, "I'm right 80% of the time," a claim she backed up by correctly singling out my favorite performance of her's (Arrested Development).
But Greer is making it increasingly hard to maintain her high level of fan profiling accuracy, as two decades of being Hollywood's go-to best friend have made her one of the most omnipresent actors currently working. Here are, in her own (slightly edited) words, Greer's memories of the projects that got her where she is today.
Kissing A Fool (1998) While studying at Chicago's Theatre School at DePaul University, where professional auditioning was strictly forbidden until graduation, Greer took a risk and tried out for the role of Andrea in this romantic comedy, co-starring David Schwimmer and Jason Lee. And the risk paid off when she landed the part and earned her Screen Actors Guild card.
I didn't know anything they were asking me to do. I didn't know any technical terms, like hitting my mark — those aren't things you learn in theater school. But I could not imagine a better first group of people to guide me through. I felt so comfortable on set. I didn't feel like the new girl.
I was still bartending at the time and told everyone to come to my nightclub. I remember telling my boss that the producers of my movie were coming so not to make them wait on line because this was a really big deal. I was like Holly Hunter in Broadcast News with this Italian club owner: "Don't ruin this for meeeeeee!" I think back on that and it's so weird I told them to come to my bar "where I really make money." As if what I was doing for them was a treat.
Jawbreaker (1999) In February 1998, Greer flew herself from Chicago to Los Angeles for the premiere of Kissing A Fool. She decided to stick around for pilot season, which, ironically, put her in the perfect position to land a major movie role.
I was going to San Francisco one weekend and I'm literally at the gate to board my flight when I get this 911 page from my agent. (I had a pager, because we had pagers back then.) He said there was a movie that started filming on Monday, but they're still missing a lead and they wanted me to come in right away. I mean, I was literally on a pay phone in the corner while final boarding was happening. He convinced me to take a later flight, so I jumped in a taxi to Hollywood and Vine, and went up to the room without knowing anything about this movie. I just walked in, got five minutes with the lines, auditioned, and the producers offered me the role in the room! I ended up flying to San Francisco in a daze before coming back to shoot Jawbreaker.
I thought it was such a big deal to get a movie, but I wasn't overwhelmed with nerves or anything. It was my first job in Los Angeles, and I just thought of it as work. I really didn't think it was anything special while we were shooting it, but when I saw the final product, I knew it was really good. I was so proud of it. I thought it looked beautiful. It had just the right amount of sexy, pop culture fun to it. I do think it's quite special.
Three Kings (1999) As was the case with many of her earlier roles, Greer was cast as journalist Cathy Daitch after another actor dropped out.
That was another last-minute casting. I was a little ill-prepared going in. Because it happened so last minute, I'd barely read the script. Whenever people ask me who I play in Three Kings, I say, "Remember the first time you see George and he's fucking that girl? That's me." And I ain't complaining!
I didn't quite get what the movie was saying until I saw the finished product. I thought we were making a straight-forward action movie. But I did have a feeling like it was special, given that we shot all handheld with natural light. Not many people were doing that at the time. Sure, tiny independent films were, but the huge mega-budgets were not. The Museum of Modern Art acquired the movie for their film vaults or something, and I remember thinking it was so cool to be in a piece of art. A real legit piece of art.
What Women Want (2000) and The Wedding Planner (2001)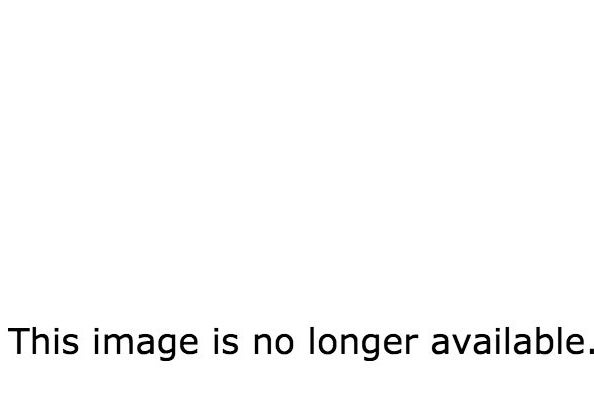 Just a few years later, Greer found herself facing a champagne problem: Two simultaneously shooting films wanted her for sizable roles. Paramount Pictures and Columbia Pictures compromised, coordinating their schedules so she could work on both.
I auditioned for every role in What Women Want except Helen Hunt's — and the daughter. I went in for Sarah Paulson's role, I went in for Marisa Tomei's role, and I went in for Erin the File Clerk. I think I was getting close to Sarah Paulson's role, but then at the last minute I got Erin, which was a really big deal for me.
I was the first person they auditioned for Penny in The Wedding Planner. It was written for an overweight British woman, but they saw me with a bunch of other people and then I got cast. Shooting both at the same time was fun because I was going from this hyper-woman on Wedding Planner to this real shy girl in Women. But I got to cheat a little bit because I had the brown hair, no makeup, and mousey clothes for Erin; even my body language was so different, so it wasn't that hard to figure out.
My first day of work on What Women Want was the apartment scenes from the end of the movie. In retrospect, I'm happy about that because I realized that all I do in the first part of that movie is fall down the stairs and trip and drop boxes. I feel like I got to know the crew so well that when I did go do those big pratfall scenes, I was getting a little more love because they knew I actually had this really emotional stuff coming up and that I wasn't a stunt person. Oh, by the way, they did not have a stunt person, and Nancy [Meyers, the film's director] was always like, "Fall again! Drop the boxes again! Trip again!" At some point I wanted to scream, "Damnit! I'm fucking bruised!"
What Women Want became such a huge movie, and, fan profiling-wise, women are always approaching me about that movie. I didn't know it was going to be such a big, big hit.
Adaptation (2002)
By playing the small, yet very significant role of Alice the Waitress in Spike Jonze's Oscar-winning drama, Greer unwittingly made herself the target of men who too-closely identified with the central character Charlie Kaufman (Nicolas Cage).
I like making a meal out of something small, and often times, it's the smaller roles that stick out to me. I don't know if they stand out to me because that's the part I usually play or if they're the most compelling, but it's funny because, before I auditioned for Adaptation, my manager said we were going to start targeting bigger roles. Then, he sends me Adaptation. Now, I was happy to go in for anything he told me to go in for, but he just said we were going after bigger roles. He told me to trust him, I did, and it was the most amazing experience.
When that movie came out, I would have men come up to me and tell me I was the biggest bitch. I was getting crazy flack for that. Asking me why I would do that to Nicolas' character. It's like, Why would you hit on a waitress? Are you an idiot? It started to make me angry because I felt like I had to stand up for waitresses and bartenders all over the world. They're paid to be nice to you! Also, the stripper is not in love with you.
Arrested Development (2003) A one-off guest spot in Season 1 of the Fox comedy evolved into much more as Greer's Bluth family temptress Kitty Sanchez became an integral player in Mitch Hurwtiz's beloved series.
I was only supposed to work one day on this new TV show that was weird and different. I had to leave that night to go shoot The Village, so I went there with my suitcases and Will Arnett was like, "Oh, I'm Judy and I have to go make a fancy Hollywood movie." No one knew who anyone on that cast really was because it was Season 1. Then it became, first, this cult hit, and now, this huge hit.
It started with the glasses on, hair down; lights on, glasses off thing. What's funny is, in the original script, she had a wandering eye, but I didn't know how to do that. I could be cross-eyed, but didn't know how to give myself a wandering eye, which they were cool with. Then they kept bringing me back, which was so cool. They decided I would have my boobs done and that my nipples would be cross-eyed. That character was just so amazing. My fighting with Michael Bluth (Jason Bateman), my drinking contest with Lucille (Jessica Walter). (Of course, she wins.) Oh God, that was fun.
I feel like, if we ever do more episodes or a movie or whatever — which I know nothing about, so, everyone, please stop asking — I would love for her to change her name to Kit-tay. Kit-tay Sanchez!
13 Going on 30 (2004) The body-swap comedy featured a massive dance sequence, where Greer and the rest of the cast — including Jennifer Garner, Mark Ruffalo, Andy Serkis — did a flashmob to Michael Jackson's "Thriller."
The whole cast went to a dance studio in the valley to learn the routine and then we shot it for three days in a row. I hated that song for a long time after that. I also didn't need people to run up to me and demand I do the "Thriller" dance for years after. Filming it was so fun though. That sequence was my first day at work; it can be nice to start with something big and fun where Day 1 is not all on you.
I miss [director] Gary Winick every single day. (Editor's note: He died in 2011 from brain cancer.) He had such a love of life, and so much positive energy — same with Jennifer Garner. The two of them together was a lot to take. They were so awesome and perfect, so I couldn't complain ever. I feel like their energy really comes through in this happy, good vibe movie. I remember wishing it was a TV show because I didn't want to stop shooting it.
The Village (2004) In the wake of 1999's The Sixth Sense, 2000's Unbreakable, and 2002's Signs, writer/director M. Night Shyamalan was on a hot streak when he released this supernatural thriller about the uneasy alliance between an isolated countryside village and the mysterious creatures that inhabit the surrounding forest. The underwhelming response (particularly to the film's ludicrous twist ending) signaled the beginning of the end of audiences' collective adoration of the filmmaker.
I don't remember being surprised or disappointed by the reaction to The Village. I think that's mostly because I, personally, really like the movie. I was pretty blown away by the script. I think the reaction had more to do with [Shyamalan] and less to do with the movie. I think if you were to release that movie under a different director's name, people would love it and think it was weird and cool and beautiful. [Cinematographer] Roger Deakins is a fucking artist, and the performances are amazing. It's so ridiculous. He's a good filmmaker! Give him a fucking break. I adored working with him, but I feel like people were unfair to him with that movie.
I've always been really good at managing expectations in my career, and it's not anything anyone ever would know about me because it's not a trait that gets asked about a lot. I never really put all my eggs in one basket. I heard a story about this actress who had a great role in one movie, so she turned down other roles because her team made her think everything would change for her when this movie came out. But it didn't; the movie flopped and she never really worked much after that. That story scared the shit out of me. I remember thinking I would never do that.
Cursed (2005) Rarely is a movie's title more apt. Filming on Cursed was postponed for more than a year due to script and production issues; reportedly, the studio demanded rewrites and reshoots to turn the R-rated script into a PG-13 release. Due to that, several actors had to be replaced, while other entire performances (Skeet Ulrich, Mandy Moore, Omar Epps, Illeana Douglas, Heather Langenkamp, Scott Foley, Robert Forster, and Corey Feldman) were cut out entirely.
I don't know why that movie got so fucked up. I don't understand it. I thought the script was fine. Honest to god, I didn't get the big deal. I don't know who kept making them fuck with it. It seems to me like that was an issue with politics. Again, I do make decisions, but my manager was like, "If you're going to do a horror movie, you're doing it with Kevin Williamson and Wes Craven." That's the horror movie you do, so I was thrilled.
Then we shot the movie for, like, seven years. I think they said we had four movies worth of footage. It was so fun, but so weird. I don't get it. I couldn't figure it out. When they stopped production on that movie, that's when it was time to shoot 13 Going on 30 and The Village, so I had to beg them to let me do those two movies. In a very nice way I was like, "You guys don't know what you're doing and it would be such a bummer if you made me sit in my apartment for seven months while you do whatever it is you're going to do to fix something that didn't seem broken in the first place." So, yeah, that was a bummer.
27 Dresses (2008) While most romantic comedies with a female protagonist tend to sanitize the character in order to make her as universally appealing as possible, Anne Fletcher's film offered an appealing alternative: authenticity.
It was nice to be directed by a woman and feel like we could really represent the kinds of women you don't always see in romantic comedies. We didn't have to try and be something we weren't. We were encouraged to be more authentic, and I really loved that.
[Katherine Heigl] is very much like that character: She's intense, she says it like it is, she's opinionated, and she doesn't fuck around. I loved that it shows through, not only with this character, but also Izzie [Heigl's Grey's Anatomy character], because I was like a big swoon-y fan. And because she was like that, it allowed me to be more like that.
Miss Guided (2008) This mid-season replacement, which ran from March 18 to April 3, 2008 on ABC and was produced by Ashton Kutcher, starred Greer as Becky Freeley, a high-school guidance counselor.
I loved playing Becky Freeley. I think she made me a better person because she was so happy and positive all the time, so I was happy and positive all the time. She would have been a cool person to live with for so long because I think it would have influenced my life in a really positive way. She never complained, even when shit fell on her. Yeah, she was probably in denial a lot of the time, but I would have liked to have seen her get the guy and have her day in the spotlight.
Doing TV is a really good lesson in managing expectations. When you're doing pilots, you never know what's going to happen. I always stand by all my decisions in television because, in a perfect world, you're playing that role for eight to 15 years. You have to like it, you have to believe in it, and I think that's also why most of the stuff I've chosen hasn't gotten picked up. I guess my tastes are a little different.
Archer (2009) Greer's comedy stylings were put to excellent use when she began voicing Cheryl/Carol, the sadist, pyromaniac, heiress secretary to Malory (Jessica Walter).
In a lot of ways, doing voice work is easier — just technically speaking — because I don't have to sit in fucking hair and makeup for two hours and go to work at 5 a.m. We read a scene in a couple of different ways and then we move on. It's so easy: They schedule it around all of us, no matter where we are in the world; the scripts are hilarious; and the show is even funnier. It's pretty awesome and special.
I think in some ways I like voice acting more because no one is watching me besides Josiah, the engineer. It's nice to have that freedom of not caring how I look or if I'm well-lit or if I hit my mark. None of that stuff matters because it's just me in a dark, soundproof room with headphones on. And I can scream and make ugly faces and just be free.
The Descendants (2011) Greer writes at length in her book about her horrible night at the 2012 Academy Awards — dress ripping, rude paparazzi, unexpected isolation, life questioning — where The Descendants was nominated for five Oscars, including Best Picture and Best Adapted Screenplay, which it won.
I was worried I sounded like a whiner because of that passage, but I just wanted one night that went well. One night! Everything else gets all fucked up, but it's the Oscars — I wanted it to be perfect.
That aside, I think The Descendants had the biggest impact on my career because it was a high-profile, highbrow movie, and I think people saw me differently after that. There are plenty of movies out there where I'd played a dramatic role, but because so many people saw this movie, I think it changed their perception of what I could do. I was kinda trucking along, playing the funny sidekick character, but when this came out, people were like, Oh, you can act. OK! Yes, it was a small role, but who cares? Three Kings, Adaptation, and The Descendants; those are all small roles, but I wouldn't have wanted any other role.
Dawn of the Planet of the Apes (2014)
For the upcoming eighth film in the Planet of the Apes franchise, scheduled to be released July 11, Greer slipped into a motion capture suit to play Cornelia, wife to Cesar (Andy Serkis).
I play the Queen of the Apes, dude! The audition process is super embarrassing, but anything worth doing is worth fighting for. I did an acting scene for the audition — I think it was something Keri Russell does in the movie — just so they could see me act. Then, they sent me to the ape training camp for a few hours. I worked out with my ape brethren, and did a two-hour session where I had to improv an ape scene. That was videotaped. So, somewhere in the world, that footage exists. Also, that was just my audition, so like, if I had not gotten the role, that video would still exist in the world. It was so bizarre. But in that moment, I thought about all the times in college when I'd made fun of when we had to be a tiger or a bear in acting class. I'm so glad I had to do that. It was very fun, very cool, and very weird.
The motion capture stuff is pretty major, and really fucking hard though. I had dots on my face for the computer. Want to see a photo of me in the suit? Have you ever wanted to have sex with someone so badly?