Eliza Dushku's Ass-Kicking Days Are Not Over
The Buffy alum is about to bring her signature brand of badass to Banshee — but will it be her final role?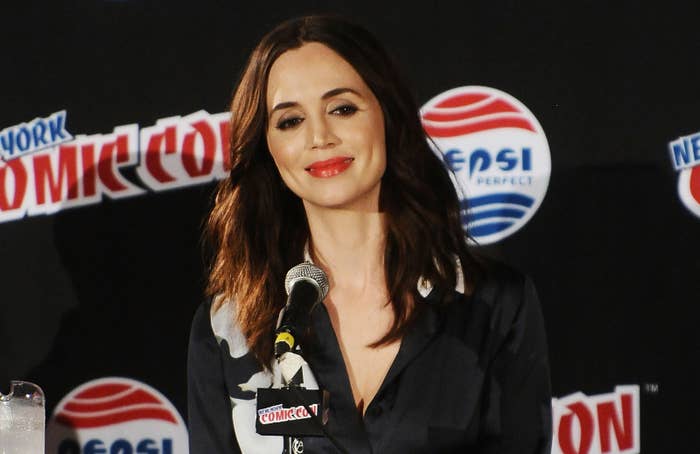 Eliza Dushku was raised by a feminist mother alongside three brothers; she believes that upbringing infused her with an innate sense of strength. And that strength has been an asset that helped lead casting directors to dish her roles as "the badass" in "a sexist Hollywood world" of male-only ass-kickers, as she explained to BuzzFeed News.

Best known for playing Faith Lehane on Joss Whedon's Buffy the Vampire Slayer, Dushku has occupied the tough-as-nails niche for years — in comedies (2000's Bring It On), horror movies (2003's Wrong Turn), and post-Buffy TV shows (Tru Calling in 2003–2004 and Dollhouse in 2009–2010). From a reluctant cheerleader to a deeply flawed vampire slayer, these are gigs that could easily — and simplistically — be corralled into the "strong female character" trope. But Dushku sees them as more than that; as she said on a chilly day in Midtown New York late last year, "There are so many different meanings of 'strong.'"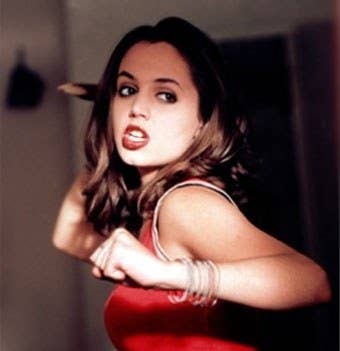 "Does it mean she [can] bench-press 240? Does it mean she is physically strong? Does it mean she is so tough that she's always walking around with a chip on her shoulder? A strong female character is deeper than that," she said. "Unfortunately, a lot of people think that all it takes to make a strong character [is] to throw her in a couple of fight scenes and show her flipping a car. But the strong female characters that I know — from Joss and from Sigourney Weaver characters and from Meryl Streep characters — are so many things at the same time."
Dushku happily played these roles, in part because she was having a blast, but mostly because she quickly saw the impression these characters left on young viewers.
"When I played Faith, I started getting letters from young women — and men — that said, 'Your character made me confront my abuser' or 'Your character made me feel for the first time like I was strong, because you are strong,'" recalled Dushku, her leather pants–clad legs curled underneath her. "That was such a shift for me. I couldn't turn my back on that."
On April 1, Dushku will add another ass-kicking character to her résumé when she joins the cast of Cinemax's Banshee as Agent Veronica Dawson, a mysterious new character that quickly makes her mark on the town. "Nobody comes to Banshee without some serious fucking skeletons in their closet," she said, with a laugh. "She's got her skeletons, she's got her demons, she's got her habits — and she's got some bad ones — but she's also really cunning and smart. She's a profiler that gets into people's heads using a lifetime of fucked-up experiences to make her really, really good at what she does. It's who she is, it's how she deals, it's what she does … and she's not going to apologize for it."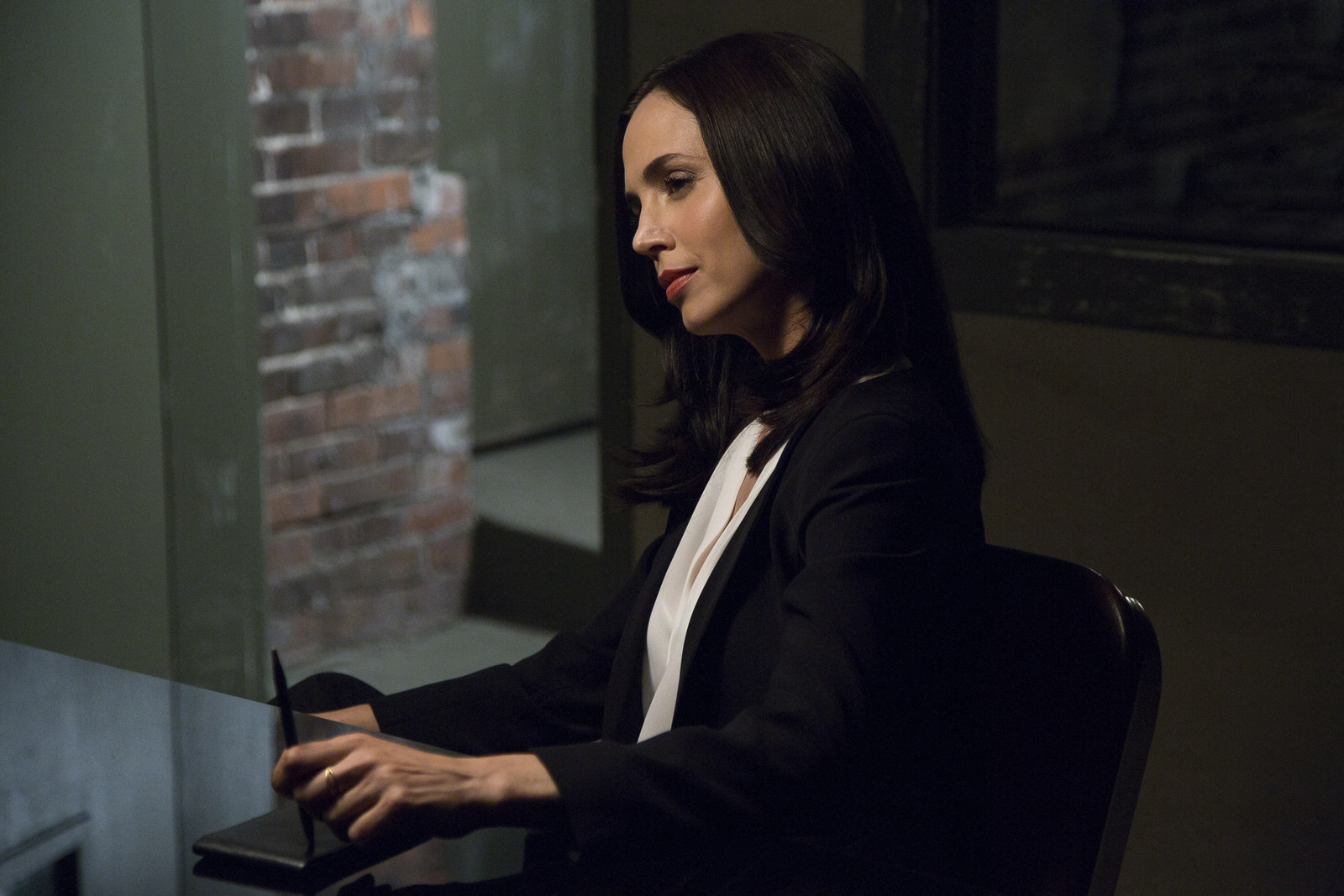 While filming Banshee in the summer of 2015, Dushku balanced a second role: college freshman. After delaying college in 1998 to star on Buffy, she returned to her hometown of Boston in 2014 and re-enrolled in undergrad with an emphasis on sociology. "I'm a 34-year-old freshman — loud and proud," she exclaimed. More specifically, she plans to study addiction and recovery. "You don't meet one person today who isn't connected to addiction in some way. It's like cancer: Every single person walking this earth now has somebody in their life that's suffering with it. … So it's about erasing the stigma of addiction. That's somewhere I think I could make a difference."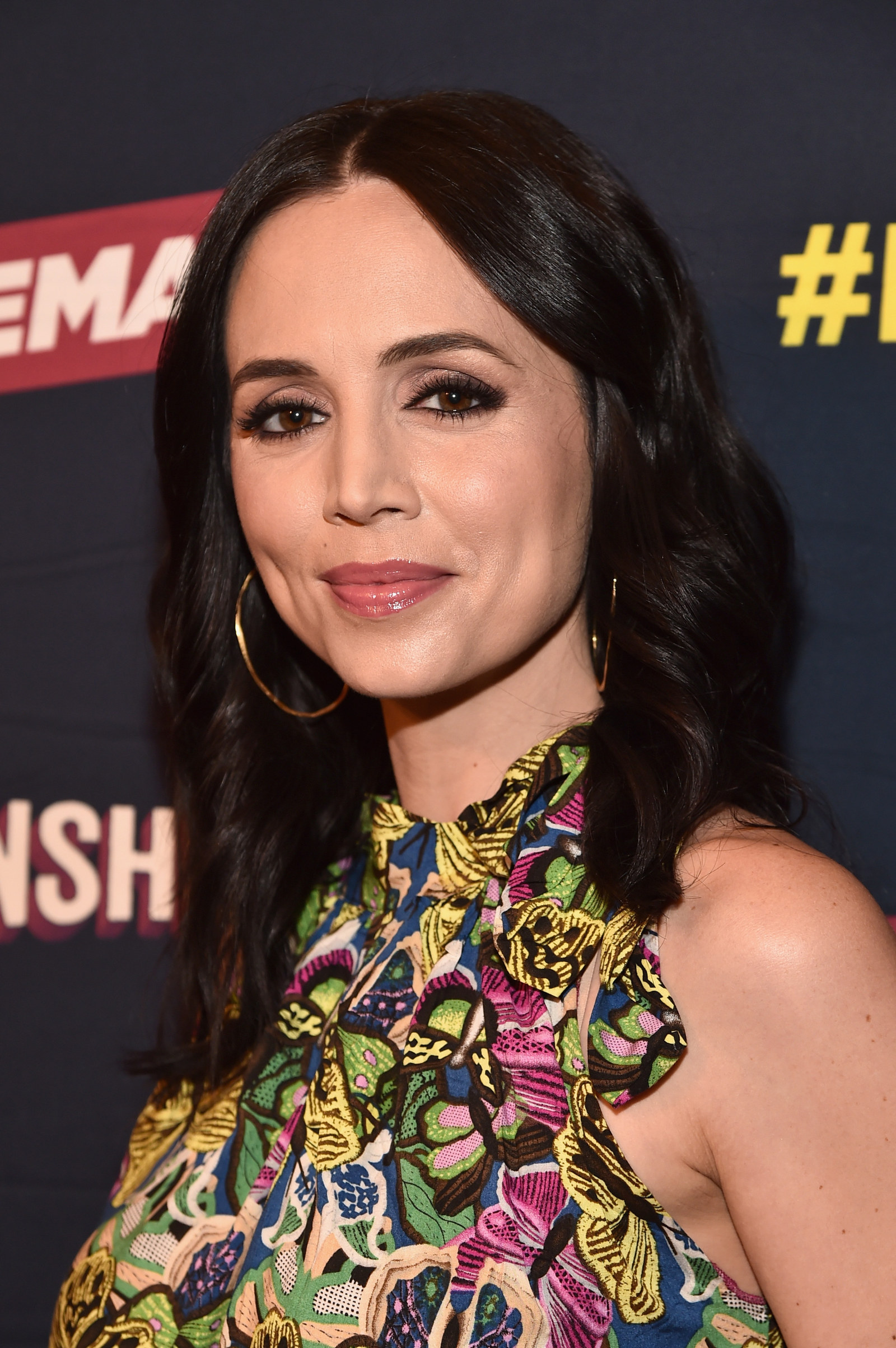 She was quick to quash rumors that she's quitting acting, but equally swift to acknowledge that it's risky to step away from Hollywood for an extended period of time to immerse herself in school. "If it happens, it happens," she says of leaving acting behind — or, conversely, acting leaving her behind. "Being an actress was an unexpected turn for me — not a mistake, but an accident. It's like I tripped and fell into it when I was young."
Many in her position might balk at the idea of stepping outside Hollywood's intoxicating bubble. While acting has afforded Dushku an embarrassment of riches, she's hoping the same fans that looked up to her ass-kicking characters will see her decision to make education a priority as equally kick-ass.
"I've been a part of such awesome things: Bring It On and the Buffyverse and working with Joss Whedon three times, and now Banshee. At the end of the day — whether it's through playing these strong female characters that made other women feel strong or being a 34-year-old freshman in college — this is my story, and if my story inspires you, fucking right on."