Joseph Gordon-Levitt's Voice In "Snowden" Got The Thumbs Up From Edward Snowden's Family
"If he can pass the family test, he's doing alright," Snowden said following a screening of Oliver Stone's new movie at Comic-Con.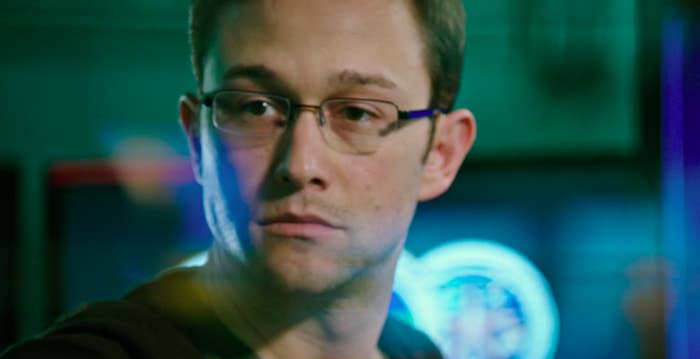 When the first trailer for Oliver Stone's Edward Snowden biopic was released in April, people couldn't stop talking about the deep — deep — voice star Joseph Gordon-Levitt employs to play the notorious whistleblower. But according to those who know Snowden best, the impression is spot-on accurate.
"Some of my family members have said, 'He sounds just like you,'" Snowden said during a live streamed Q&A following a screening of Snowden at San Diego Comic-Con on Thursday night. "I can't hear it — the voice in your head is never the same thing. But if he can pass the family test, he's doing alright."
This admission elicited an "awwww" and mile-wide smile from Gordon-Levitt, who, until that point, had never heard Snowden's opinion of the affectation.
Earlier on Thursday, the actor revealed during the Snowden panel inside Hall H that to nail the voice, he listened to the Snowden documentary, Citizenfour, on a loop on his iPod. "Hopefully it seeps in by osmosis," he said. Clearly, it worked.