The Touching Tribute The "Gilmore Girls" Cast And Creator Did For Ed Herrmann
"It's really crappy that he's gone," creator Amy Sherman-Palladino said. "We miss him so much."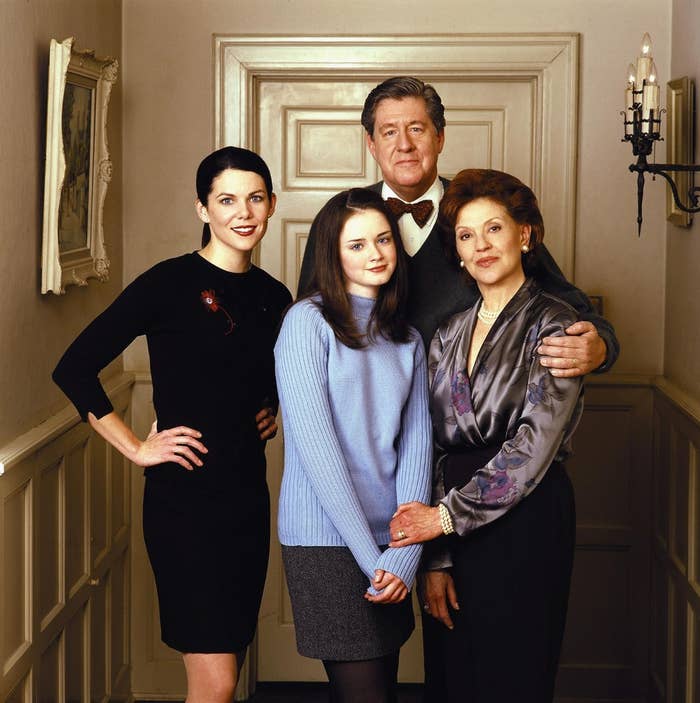 AUSTIN, Texas — The Gilmore Girls cast — Lauren Graham, Alexis Bledel, Scott Patterson, Milo Ventimiglia, Keiko Agena, Yanic Truesdale, Liza Weil, Matt Czuchry, Liz Torres, Jared Padalecki, Danny Strong, Jackson Douglas, Todd Lowe, and John Cabrera — joined creator Amy Sherman-Palladino and her husband and executive producer Dan Palladino at the ATX Television Festival on Saturday.
In between all of the revelry and reminiscing, Sherman-Palladino took the time to celebrate actor Edward Herrmann, who died in December at 71. "It's really crappy that he's gone," she said of Herrmann, who played Richard, the Gilmore family patriarch. "We miss him so much."
"I think I speak for all of us when [I say] we were so surprised, I don't think any of us knew he was sick because Ed was Ed; Ed was the patriarch," she said, before a video of Herrmann's best Gilmore Girls moments played. "Ed was the first one to say he was going to be at this panel. That's how fucked up it is that he's gone and I just miss him and I'm so grateful I got to work with him and I got to hear him say my words and I got to see him yell at me [about] dailies because I was making him do too many takes and complain about the dailies because he knows I would sit in the editing room and he would say, 'We're not puppets! We're not puppets!' And he was not a puppet. He was just driven [and] loving; he was our Mr. President."
And in a beautiful final touch, when the entire cast took the stage, they left one chair empty "for Edward."